Want to modify Instagram videos like a professional but are unsure of where to begin? Read on to find out the 7 easy-to-use and best Instagram video editors to get started with!
These days, Instagram reels are extremely popular, and it's impossible to find an active Instagram account that hasn't been affected by them. Although the platform initially only supported posts of static images, the options are now much more varied. Instagram is always enhancing the tools available to its users for sharing amazing content.
There are numerous opportunities to improve your content and use a variety of Instagram features, which will make it more appealing and engaging for users. This opportunity is made possible by features like Instagram Reels, Stories, IGTV, and content feed videos. However, it is not sufficient to simply produce a video that is extremely captivating. It's crucial to edit it so that it looks better and still communicates the information.
So, does this imply you have to spend a lot of money paying someone else or taking an editing course yourself? No, not at all. This is where the best video editing app for Instagram comes into play. This article discusses some of the well-known and user-friendly Instagram video editing apps. So, are you curious about which one is the best option for you? Let's take a look at the article to find out.
7 Best Instagram Video Editors To Use in 2023
Editing Instagram reels can be a time-consuming task, especially if you want to include a lot of transitions or clips. But you can speed up your process and save a ton of time if you use the right Instagram video editors. So, below, we have listed the 7 best video editors for Instagram for editing reels in 2023.
1.  InShot
InShot is one of the most widely used Instagram video editors for iPhone and Android. It provides a variety of aspect ratios to fill the entire screen in portrait mode. It even allows you to use custom aspect ratios and easily create vertical reel videos that match the size of your screen. In addition, you can change fonts, import music from iTunes or locally, add a color effect, add text similar to the Instagram Reels native video editor, and do a lot more.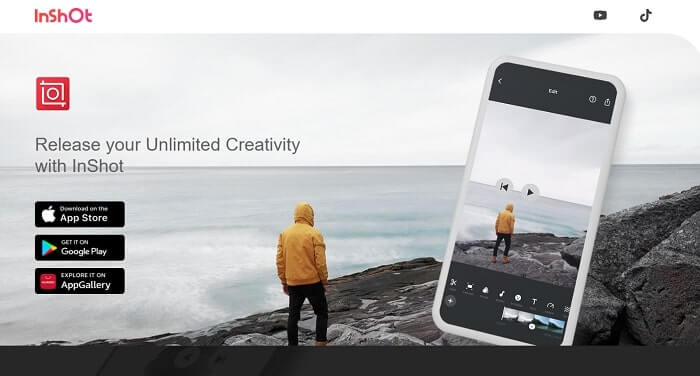 You also have access to a wide range of video-editing tools, such as time-lapse and slow-motion video creation tools. As well as tools for trimming, cropping, splitting, zooming, and other operations. However, that is not all. The app also allows you to add animated stickers, memes, emojis, and custom images. Overall, InShot is one of the best video editing apps for Instagram, and you should definitely give it a try.
Key Features 
4K video export.
Customized filters.
1000+ animated stickers/ emojis.
55+ transitions like glitch, slice, and fade in/out.
Several text fonts.
Aspect ratio adjustment.
Read Also: Fix Instagram Music Not Working in 2023 (Quick & Easy Tips)
---
2.  VideoShow
VideoShow is a comprehensive Instagram video editor that is ideal for editing Instagram reels and videos. This tool allows you to quickly create visually stunning and engaging videos. To engage your audience and lengthen watch times, you can add stickers, emojis, text, and other elements. Additionally, this Instagram video maker includes pre-made templates that you can use to make videos more quickly.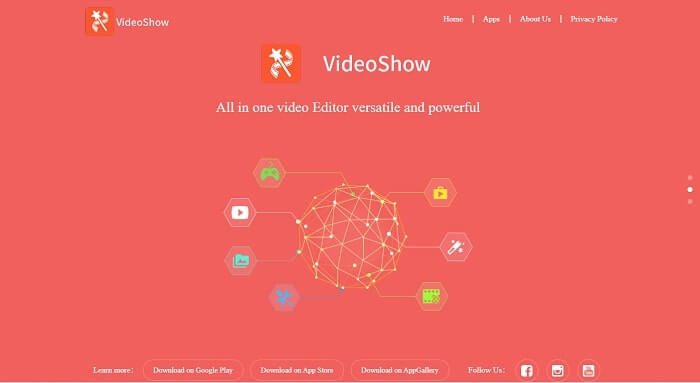 In addition, you have access to additional helpful features for content reuse. That includes 4K video exports, an audio extractor, video splicing, and more. This implies that you can easily convert your Instagram videos into a YouTube channel, podcasts, and other audio or video-based platforms. By doing this, you will be able to use this Instagram video maker app to market your Instagram videos more effectively.
Key Features
Speed adjustment.
Ready-made video templates.
4K exports.
Licensed music with volume control.
Text styles and fonts for subtitles.
---
3.  FilmoraGo
FilmoraGo is yet another excellent Instagram video editing app for Android and iOS to create Instagram Reels videos. It supports different aspect ratios when viewed in portrait mode and provides reel creators with some cool editing capabilities, just like other video editors. Filmora Go is one of the best video editing apps for Instagram, offering filters, backgrounds, animated text, stickers, audio, and more.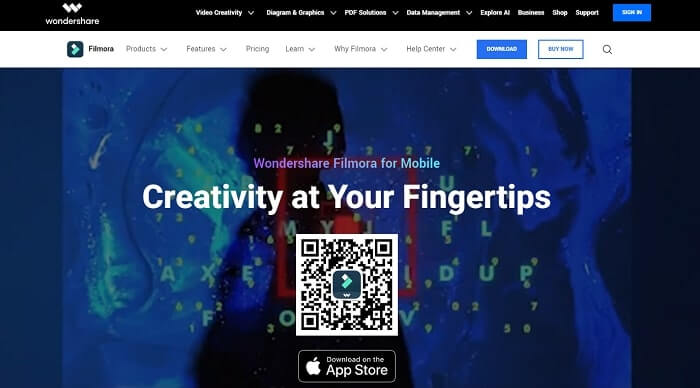 Additionally, FilmoraGo has nearly all the features you would expect from a professional Instagram video editor. It includes video trimming, cropping, voice-over, and overlays. Using all these amazing features can help you improve the quality of your Instagram reel videos. Having said that, be aware that FilmoraGo has a somewhat challenging learning curve. So, before you dive in and start making reel videos, you need to spend some time using this Instagram video maker app.
Key Features 
200+ emojis and stickers.
1000+ music styles.
Aspect ratio adjustment.
Timeline view for managing multiple timelines.
Templates for creating videos quickly.
Playback speed adjustment.
Tool for keyframe animation.
HD Export.
Also Know: How to Mass Unfollow on Instagram [Latest 2023]
---
4.  Adobe Premiere Rush
Adobe Premiere Rush is an all-in-one, simple Instagram video editing app. It makes it simple and quick for you to record, edit, and share interesting videos. It is well-liked by Instagrammers and YouTubers because it is durable and great for making quick videos that last under 20 seconds. Since this Instagram video maker is a cross-platform program, you can sync projects between desktop and mobile devices and edit them from any location.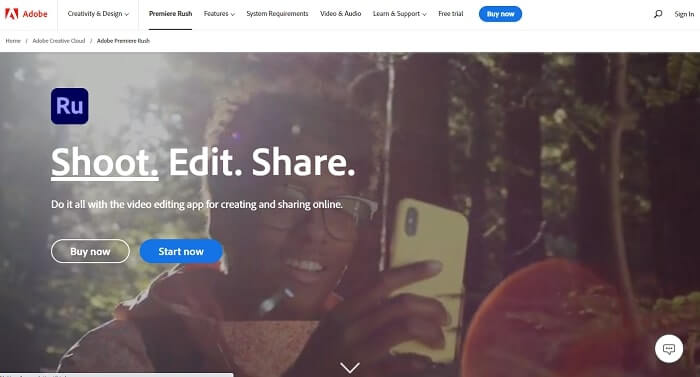 Adobe Premiere Rush is an AI-powered Instagram video editor that lets users choose between freeform and automatic editing styles. Automatic editing involves using AI to select the best clips from the video and produce a fan account video. The freeform style allows you to add transitions, filters, text, and other effects to your videos. The finished product can be uploaded to social media sites like Instagram.
Key Features 
Built-in templates.
Speed adjustment.
Timeline with multiple tracks.
Manual and preset color correction.
Aspect ratio adjustment.
---
5.  Animoto
Animoto is another top Instagram video editor that enables you to quickly create your own Instagram videos. To use this tool, you do not need any video editing experience or "tech skills." This is due to the fact that it includes a drag-and-drop video creator that anyone can use. Furthermore, Animoto offers pre-made templates to speed up the creation of videos. Additionally, there are thousands of stock-free options available if you run out of images or music for your video.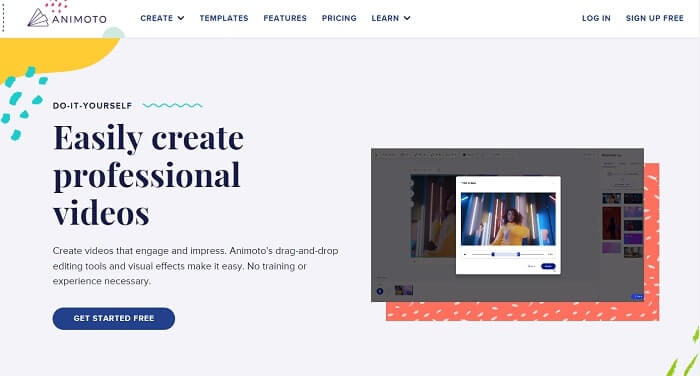 Animoto could be the ideal Instagram video maker tool if you are looking for a quick and simple way to create your videos. Additionally, the app provides customization options for text, music, transitions, fonts, colors, and other elements. With this Instagram video download app, sharing the video on social media sites like Facebook and Instagram is simple.
Key Features 
3000+ licensed songs in a music library.
Aspect ratio adjustment (landscape, square, portrait).
Templates for storyboards.
Branding with fonts, colors, and logos.
Layouts & collages.
Logo-based watermark.
Also Know: Beautiful Metaverse/Virtual Influencers To Follow On Instagram
---
6.  WeVideo
WeVideo is one of the best Instagram video editing apps that can be used to create Instagram reels, stories, ads, and various other kinds of videos. With drag-and-drop functionality in this Instagram video editor, you can easily add videos and images. Additionally, you can crop, merge, split, flip, and resize video clips. There are customization options for text, filters, animations, voiceovers, music, logos, etc.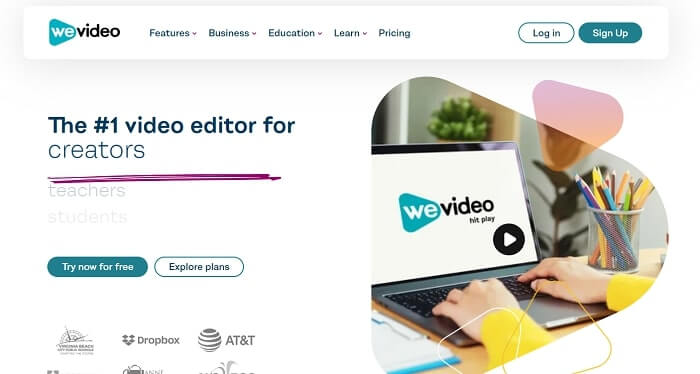 WeVideo is a fantastic cloud-based Instagram video editing app that can be accessed by anyone, anywhere in the world, at any time. Additionally, WeVideo provides five different plans. The free version of the basic plan offers few features, as you might expect. A maximum of 5 minutes of publishing time per month and 1GB of cloud storage are provided. A paid plan would be advantageous if your company intends to upload videos to Instagram on a regular basis.
Key Features
Video templates.
Text headings and captions.
Speed control.
More than 600 audio, graphic, and video formats.
Branding with colors, logos, and fonts.
Cloud storage.
Audio export.
---
7. iMovie
iMovie is a high-quality Instagram video editor for macOS and iOS. iMovie may be the solution if you need sophisticated video editing software for your iPhone. As you have come to expect from Apple-developed apps, the UI is very user-friendly. Additionally, you can add videos and images, create new transitions, crop and trim them, use sound effects from the library, and do a lot more.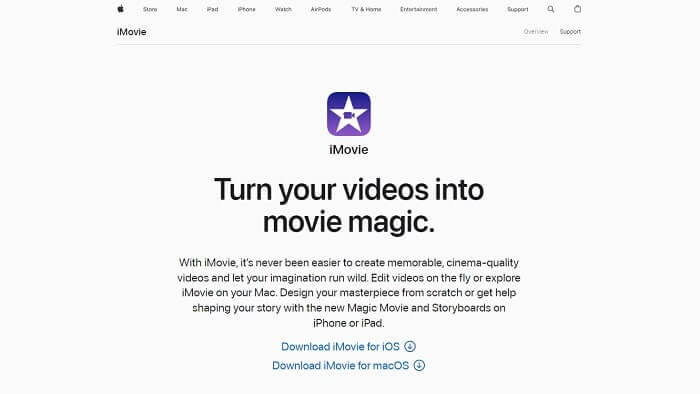 Additionally, filters, themes, text overlays, and video effects are supported. Overall, iMovie is a fantastic Instagram video editing app if you use an iPhone. Users can include custom backgrounds, voiceovers, sound effects, and other elements. You have the option to record, divide, trim, or even remove the clips. Additionally, split screens and green screens are also supported. The video can be exported to Instagram or saved up to 4K at 60 frames per second.
Key Features 
20 different video storyboards.
14 trailer templates with unique soundtracks and graphics.
8 themes with titles, music, and transitions.
20 font styles, title layouts, color schemes, musical arrangements, and filter options.
130+ soundtracks that fit the length of the video.
---
Final Takeaway
Video content is undeniably a huge draw on Instagram. If you want to be taken seriously on the platform, it is imperative that you start experimenting with video content creation and come up with fresh, inventive ways to share a variety of content there.
Even if you are not an expert in design or video production, using an Instagram video editor app can help you succeed and enable you to achieve things you never imagined. So go ahead and choose one of these Instagram video editors to start making engaging Instagram reels.
Author: Snehil Masih
Snehil Masih is a professional technical writer. He is passionate about new & emerging technology and he keeps abreast with the latest technology trends. When not writing, Snehil is likely to be found listening to music, painting, traveling, or simply excavating into his favourite cuisines.