Mass unfollowing on Instagram is simple. All you need to do is read this article to learn how to do it in the best way possible.
Is your Instagram feed full of posts you don't wish to view? Are you following people who are too lazy to give you a follow back? Do you no longer find a bunch of accounts worth following? If the answer to all or any of these questions is a YES, continue reading this article to learn how to mass unfollow on Instagram.
Yes, you can unfollow all those accounts that do not add much value to your Instagram in a single shot.
We know there is no feature in the Instagram application to mass unfollow accounts, the app demands unfollowing the unwanted accounts one at a time. But, you will be delighted to know that there are several third-party tools you can use to stop following the undesirable accounts at once.
Since it can be a hassle to choose an application that is safe and reliable to help you mass unfollow on Instagram automatically, we have handpicked the best ones for our readers.
The next section of this article introduces you to a well-researched list of apps for mass unfollowing on Instagram.
Best Apps to Mass Unfollow on Instagram
The following applications are the perfect answer to your question "how to unfollow everyone on Instagram" in one go.
1. Mass Unfollow for Instagram
Mass Unfollow for Instagram is an application that is much more than just a tool for unfollowing multiple accounts. It boasts some high-end features that help you do the much-needed Instagram cleaning with ease.
For instance, you can use this application to bulk delete posts, unlike multiple posts simultaneously, and block unwanted accounts. Moreover, the app provides you with a detailed report of all your Instagram posts and followers.
Talking about the interface of Mass Unfollow for Instagram, it is intuitive and works flawlessly to declutter your account.
2. Fast-Unfollow
If you are looking for an application that automatically unfollows Instagram accounts at a blazing speed, Fast-Unfollow may be exactly what you need. With this app, you can unfollow 1400 accounts per day in the blink of an eye.
In case you are worried about unfollowing your dear ones accidentally, this app is intelligently programmed to leave the accounts that have followed you back.
In addition to this, the option to add over 50 profiles to the application makes it a unique app to mass unfollow on Instagram.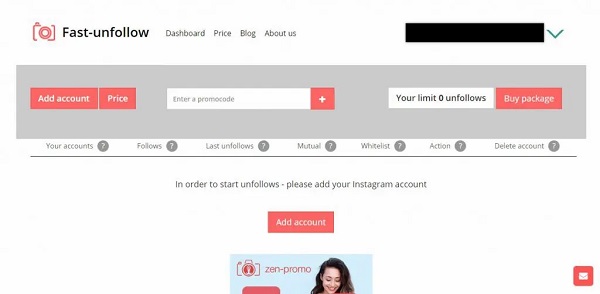 3. SpamGuard App
You want to unfollow everyone on Instagram but do not wish to download anything on your device. Is that so? If yes, you may use the SpamGuard online service to mass unfollow on Instagram for free.
SpamGuard offers an anti-spam monitor that removes unwanted followers and comments. Along with this, you can also use this service to get rid of spam and non-mutual accounts existing in your "Followers" list. Moreover, you can add your friends to the white list so that the application never blocks them.
Read More:- 16 Best Free Anime Apps for Online Streaming in 2022 (Android/ iPhone)
Furthermore, one of the most unique features of SpamGuard is its free profile analysis. It analyzes your profile at the very beginning of adding your account to identify your needs and discover the best ways to meet them.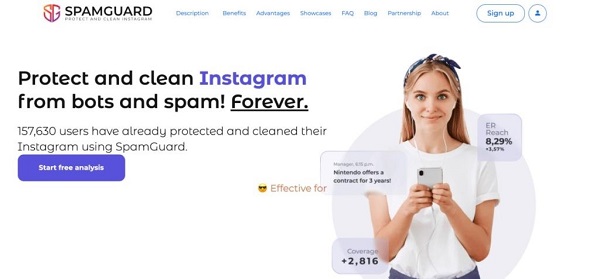 4. Inflact
Inflact is not just an Instagram mass unfollow application. It is in fact a complete Instagram marketing tool.
Previously known as Ingramer, Inflact offers many features to grow your Instagram profile. For example, you can use the software to schedule and automate posts, add a chatbox to your profile, and do a lot more than mass unfollowing on Instagram.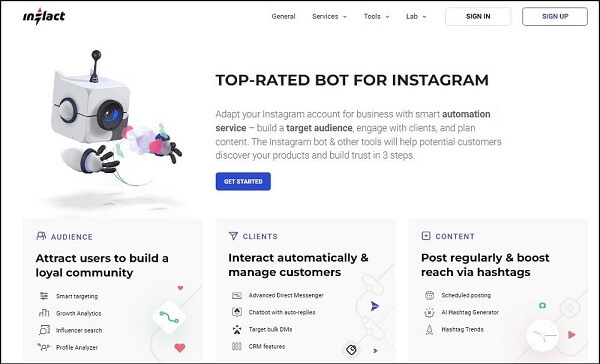 5. AiGrow
If you are looking for an Instagram growth service that not only lets you unfollow automatically but also gets you more real-time followers.
AiGrow claims to be 100% human-powered to cater to all your Instagram marketing needs.
Some of its highly fascinating features include a GrowthMate (to grow your followers), PostMate (for weekly content creation and scheduling), influencer marketing (sale generation through a network of over 200,000 Instagram influencers), and essential tools (like mass deleting).

6. Followers-Unfollowers
Next, we have Followers-Unfollowers on our list of apps to mass unfollow on Instagram for free. The application has over 5 million downloads on the Play Store for its highly useful features.
A few of its helpful features include a detailed overview of unwanted, ghost, inactive accounts, mass account blocking, information about followers that don't like or comment on your posts or have unfollowed you, and a lot more.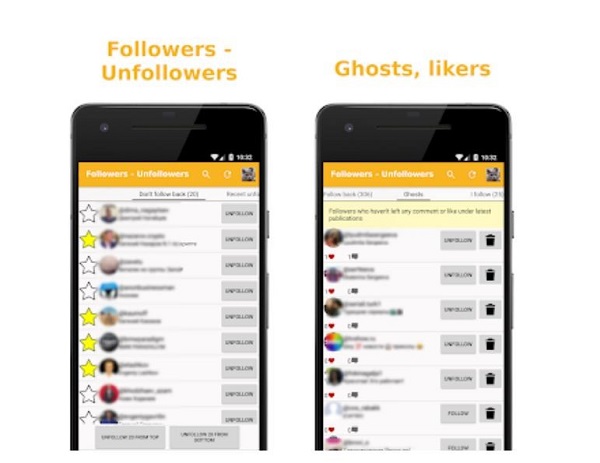 7. Unfollow Users
Here is another great application you can use to mass unfollow on Instagram. Unfollow Users a simple Instagram Manager tool with a lot of beneficial features, such as a full overview of statistics regarding your account engagement and followers. In addition to this, it also lets you get more account followers.
Moreover, the app has an easy-to-use and intuitive interface with an option to sort your list of followers into various categories.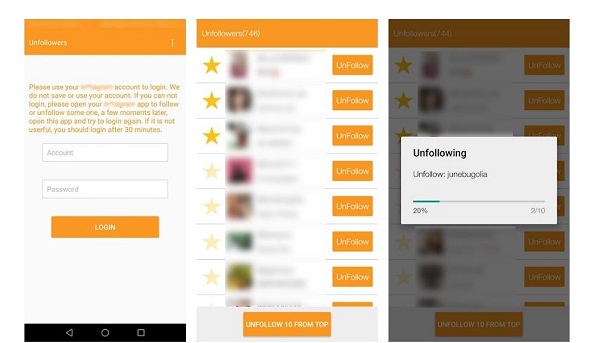 8. FollowMeter for Instagram
Let's now have a look at FollowMeter for Instagram. It is an Instagram analytics software that helps you with mass unfollowing on Instagram.
In addition to mass unfollowing, it offers many useful tools to manage your Instagram profile. For example, it lets you see who views your stories the most, who saw your story but does not follow you, who are your ghost followers, people who blocked you, your most engaging posts, and an "activity meter" to track your account's engagement, and more.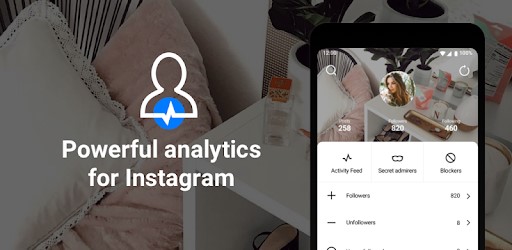 9. Analyzer Plus
Another app that can help you mass unfollow on Instagram is Analyzer Plus. With this application, you can perform a lot of tasks, such as finding people who unfollowed you, knowing who deleted their comments/likes from your posts, identifying and unfollowing inactive accounts/people who do not follow you back, discerning your best and ghost followers.
Read More:- Fixed: Steam was Unable to Sync your Files (Top 5 Fixes)
In addition to this, Analyzer Plus gives you insights into your posts/stories, like the real-time performance of likes and comments, and posts with the most likes and comments in the last 7 days.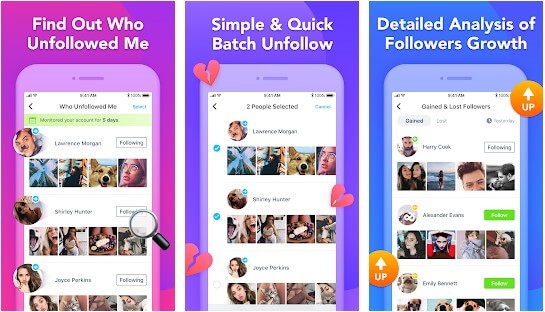 10. Followers & Unfollowers
The next name on our list of the best applications to unfollow everyone on Instagram is Followers & Unfollowers. The app is well-known to provide useful insights, such as mutual followers, people whom you do not follow, and who unfollowed you recently.
Moreover, you can use Followers & Unfollowers to unfollow up to 50 people in one go with an option to switch between different Instagram accounts easily.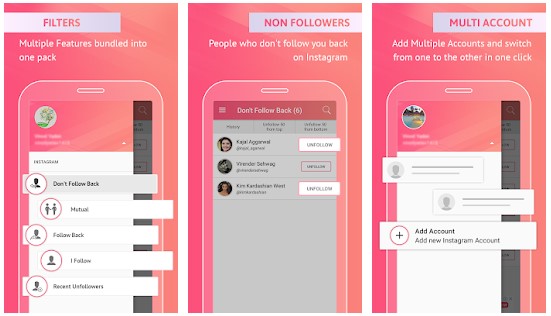 Concluding the Apps to Mass Unfollow on Instagram
In this article, we looked at various apps for mass unfollowing on Instagram. You pick any of them depending on what fits your needs the best.
If you have more ways to mass unfollow on Instagram or any other suggestions about this article, you may drop the same in the comments section.
We will see you soon with another post to make your life easier with technology. Meanwhile,you may have a tour of our blog.
Author: To The Verge Team
Our aim is to chase the future, innovations, and the latest trends of all things tech. We love to interact with industry experts, understand their diverse and unique perspectives, and spread their ideas.