Games have been a key to the learning and enjoyment processes of a significant number of people on a daily basis. As technologies advance to bring about the vision of a metaverse, the idea of metaverse video games has also picked momentum.
Game developers and players have been exhibiting enthusiasm for building metaverse games. The availability of technological tools and other software resources like Unreal and Unity game engines to create metaverse games fuels their actions.
Creators and game engineers collaborate to develop blockchain metaverse games that have gained popularity among the masses. Enthusiasts are curious to learn how to build metaverse with Unity.
Want to know real quick the meaning of metaverse, how it works and more on metaverse games? We've got it all covered in this article. Read till the end to learn about medieval metaverse games and how to build one!
What Is A Medieval Metaverse Game? 
A medieval metaverse game is like any other metaverse video game, among other things, specifically focusing the game visualization on the medieval period.
These would usually have ancient story backgrounds, including kingdoms and wars, and the music used would also have a greater cultural and traditional influence. In addition, the characters of medieval metaverse games have costumes representing the era that the game's storyline represents.
For instance, Stronghold Crusader 2, Chivalry 2, Knights Of Honor, Gloria Victis, and Conqueror's Blade are some of the medieval games you may check for reference, amongst many others.
Mathew Ball, a pioneering theorist and venture capitalist, describes the metaverse as a "persistent and interconnected network of 3D virtual worlds that will eventually serve as the gateway to the most online experience and underpin much of the physical world." 
With this, we may understand the metaverse as an idea that proposes the omnipresence of the internet in an immersive form that intends to blur the boundaries between physical and virtual worlds. In light of this idea, tech and gaming companies are extensively working to develop metaverse game technology that would make metaverse video games more realistic and engaging.
A Medieval metaverse game could enable the players to play and compete with other players worldwide. It could open the doors of opportunity to develop new stories. Medieval metaverse games could also be used to represent medieval history from all around the world by way of games, fulfilling educational and entertainment aspects.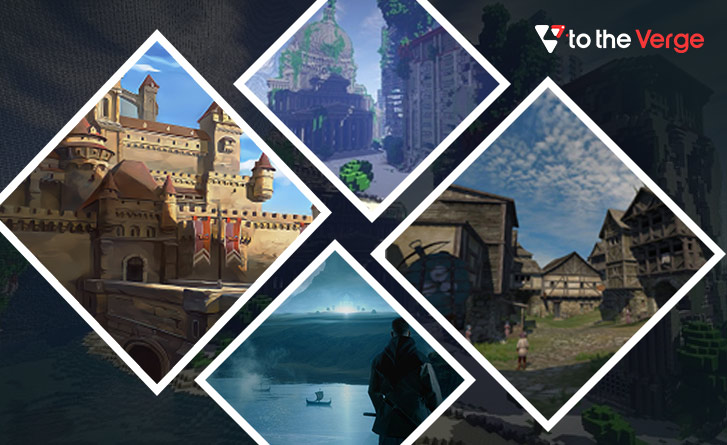 How To Build A Medieval Metaverse Game?
Now that we've understood what medieval metaverse games are like, without further ado, let's go through the points you'll need to keep in consideration while building your metaverse game. And later in this section, you'll find the steps to make the medieval metaverse video game.
Simply put, the medieval metaverse game building process can be explained with three simple steps, which are as follows:
STEP 1. BUILD A METAVERSE WORLD
The first step to creating a metaverse game requires creating a 3D world representing the medieval era for your game. The 3D metaverse game world that you'll build should align with the storyline and the vision of the game you're trying to make.
A few elements would help enhance the metaverse game and make the 3D world more engaging. These are enumerated below:
Game Assets are required to complete the game characters. These could differ depending on the game design of your medieval metaverse game and could range from weapons and special powers to upgrades and rewards.
Music adds to the realisticity of the 3D world when chosen in accordance with the metaverse video game theme. You may use royalty-free medieval music by different artists for your game. Also, remember to give credit for any intellectual property used in the metaverse game.
Font suiting the theme of your medieval metaverse game is of equal significance amongst other elements. There are a lot of medieval-themed game fonts that you may choose from Google fonts. Moreover, a lot of them are royalty-free.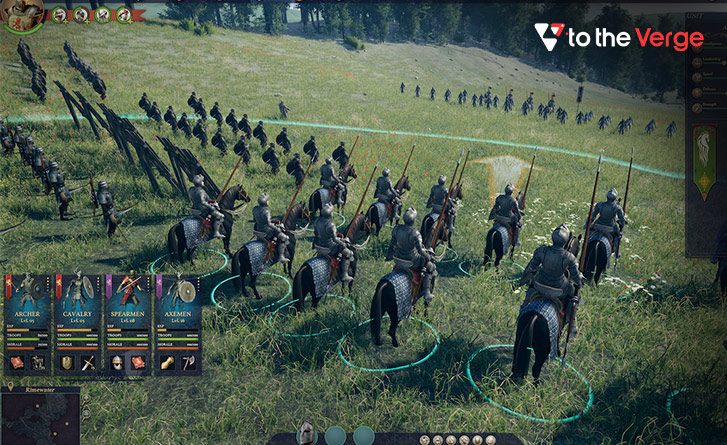 STEP 2. ADD AVATARS AND OTHER MEATVERSE CHARACTERS
The next step involves designing and adding an avatar and other metaverse characters into the metaverse game. These would enable the players to move around in the 3D world developed and perform several activities like completing challenges.
You may refer to several tutorials for the first and second steps of building a medieval metaverse game process. In addition, video tutorials have been quite helpful for many to create 3D worlds and metaverse characters.
Also, a range of software is available for different aspects of game development, such as animation, vector design, digital art, video editing and more. However, certain game creation software is most popular among the masses.
Most game developers and creators prefer to build metaverse with Unity and Unreal Engine.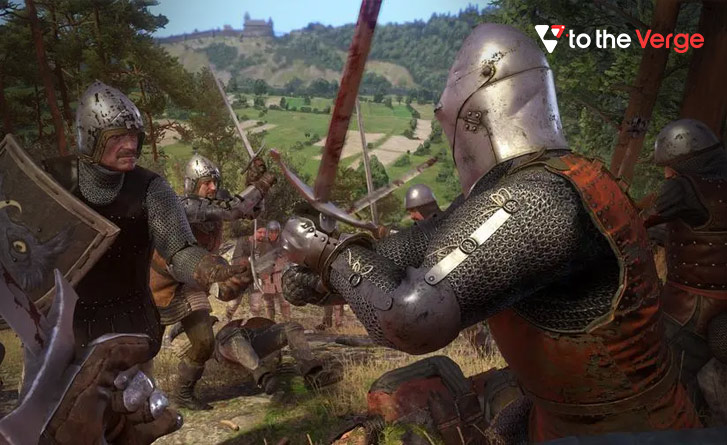 STEP 3. INTEGRATE A CRYPTO WALLET  
The final step of making a medieval metaverse game is integrating a crypto wallet into the game. The players should be able to log into the metaverse game using a crypto wallet.
The relevance of this step is that a Web3 or crypto wallet provides the person with a unique ID which represents them on the blockchain. With the integration of a crypto wallet, the local 3D game space would become part of the metaverse game ecosystem.
Some examples of crypto wallets that you could use are MetaMask, Coinbase Wallet, Argent, Trust Wallet, and Rainbow.
Tools And Software To Build Medieval Metaverse Game
Several SDKs or Software Development Tools are available in the market to help you create medieval metaverse video games. With the help of SDKs, one can build anything metaverse game that suits their imagination and publish the game on different gaming platforms.
Some of the gaming platforms you may consider publishing your metaverse video game are Xbox, Playstation, Windows, Nintendo, Android and iOS.
Metaverse SDKs allow game developers to create Web3 metaverse video games and other metaverse experiences across different blockchains and networks.
For instance, Unity, one of the most popular gaming engines, offers different SDKs to help developers do a basic setup. These SDKs can be very helpful if one wants to build metaverse games with Unity.
In addition to the SDKs mentioned above, you may also consider the list of software to build a medieval metaverse game clubbed under different categories. The categorization of these metaverse game software and tools would be helpful to touch on when addressing a particular aspect of game design.
1. 3D Software – Blender and Wings 3D are two free applications that you can use for creating metaverse game characters. Mac, Linux, and Windows support these.
2. Vector Design Software – Inkscape and GIMP are the two vector design software free of cost and supported by Windows, Mac, and Linux platforms.
3. Animation Software – Houdini and Blender are also free software. Mac, Windows and Linux support these.
4. Game Creation Software – The Sandbox Game Maker, Decentraland Builder, Unreal Engine and Unity are the top metaverse game creation software. All of them are free. Windows, Mac, and Linux support Unreal Engine and Unity. While the other two work on the web.
5. Video Editing Software – Lightworks and Hitfilm Express is free of cost applications and would work efficiently on Mac, Linux and Windows.
6. Digital Art Software – GIMP and Paint.NET are free applications for creating digital art or NFT crypto art. These are supported by Mac, Linux and Windows platforms.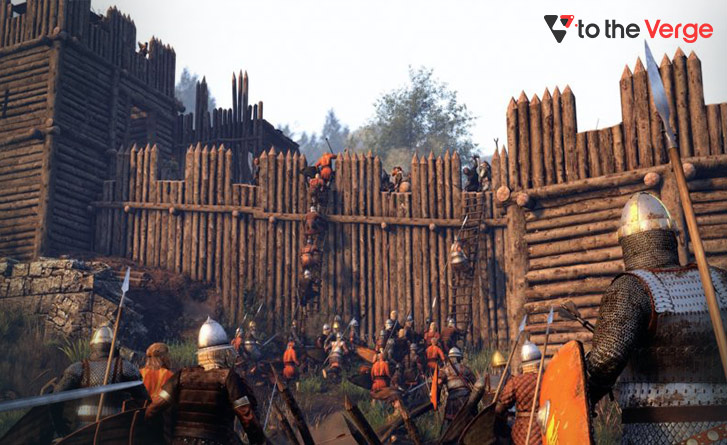 Things To Remember While Building Medieval Metaverse Games
The key to the successful building of a good metaverse video game lies in the fine details that its makers follow. Often regardless of having an interesting storyline, medieval metaverse games aren't able to engage people's attention because they lack in certain aspects.
What things should you remember while building medieval metaverse games, you ask? Here's a list of the points to remember:
1. Level Of Immersion 
Depending on how immersive technologies are advancing, the level of immersion of metaverse games will also keep increasing. Therefore, as a metaverse game developer, you must ensure that they know the developments in technologies and build the medieval metaverse game that they could modify.
Whether you provide greater immersion through audio, graphics, or storytelling could also depend on the metaverse game genre you may choose from real-time strategy, role-playing games, or peripheral-based games.
2. Game Content And Infrastructure 
The gaming content and infrastructure would be designed further according to the metaverse game genre you choose. Also, you need to consider the masses for whom you're creating the medieval metaverse game and what platforms you plan to publish the metaverse video games on.
3. Greater Espousal Of Social Features And Events 
Since metaverse proposes to blur the line between physical and virtual worlds, there should be greater elements that would allow the players to have social interactions in metaverse games. This would be possible by organizing social events like concerts and other shows.
4. An In-Game Economy 
Establishing a functioning in-game economy in the medieval metaverse game is another key consideration. Essentially, the metaverse is all about open standards and decentralized experiences. These two aspects are still being pondered upon and would evolve with the idea.
However, keeping these as the core guiding principles while building the metaverse game would allow you to bring better modifications to the metaverse video games with time and enable community autonomy.
FAQs – Build A Medieval Metaverse Game
Here are some frequently asked questions that might be helpful to deepen your knowledge of metaverse games.
Q.1 Which Metaverse Is The Most Popular?
For the purpose of gaming, Roblox has been voted to be the most popular metaverse among kids and teenagers. Apart from that, Decentraland is also quite a popular platform in the metaverse category, primarily for commercial purposes.
Several brands and companies have purchased land blocks in Decentraland to establish their metaverse showrooms and offices. Also, several events have been organized in the Roblox and Decentraland metaverse.
For instance, this year, the first Metaverse Fashion Week or MVFW was held in the Decentraland's metaverse in March.
Q.2 How Do I Start Metaverse Development And How Much Does It Cost?
To start metaverse development, knowledge of programming languages and certain other technologies is necessary.
In addition, those interested in developing the metaverse should have basic practical experience in programming languages such as JavaScript, Swift, and Python. Familiarity with XR SDKs or Software Development Kits will be helpful.
Developing a metaverse project depends on several factors and can incur many costs. For example, building a single metaverse project may cost somewhere between $20,000 to $200,000 or more.
Q.3 How To Create A Metaverse Character? 
The simplest and shortest way to create a metaverse character entails creating an FBX file as a 3D image/character. Next, import the FBX file and texture files to the Unity game engine. Good software and added skills for 3D modeling would be of great help to build a nice metaverse game character.
Wrapping Up On Building A Metaverse Game
Metaverse could be the future of gaming. Given the freedom it proposes to allow the creators and developers to enjoy, people could expect diversified engaging metaverse game content to enter the market, becoming an easy gateway for them to experience the metaverse. Blockchain metaverse games could change the gaming industry, liberating creators and developers to build a metaverse with Unity.
Author: Nitisha Lal
Nitisha Lal is a writer enthusiastic and curious to learn new things. Currently, she writes about the latest developments in technology, particularly around Web3 and the Metaverse. She enjoys nature walks, capturing the world around her on the phone, or reading books when away from work.