In recent years, one of the major revolutions in the gaming business has been Virtual Reality. People can get more immersed in the gaming world with VR games than anyone could have imagined in the early days of gaming. However, Virtual Reality (VR) still has its share of issues and barriers, even though games in this genre have progressed significantly in the short period they have been popular.
However, these obstacles do not prevent individuals from enjoying VR gaming thoroughly. People now have many alternatives for what they want to do in VR without making a sizable dent in their wallets, thanks to an expanding library of free VR games.
To begin with, Let's understand what is a VR game? Playing games in Virtual Reality is unlike regularly playing games on your computer or smartphone. Instead, the technology offers the advantages of immersion, allowing players to experience VR games from a first-person perspective and engage with characters as they would in real life.
If you are a virtual reality user seeking the best VR games, you have landed in the right place. The best virtual reality games available in 2022 are listed below. So without any delay, let's begin.
15 Best Virtual Reality Games in 2022
The majority of VR games can be played on PCs, laptops, game consoles, and standalone VR systems. Purchasing necessary accessories, such as a VR headset, sensor-equipped gloves, augmented reality glasses, and hand controllers, is also advised for a more immersive experience when playing these virtual reality video games. So let's get started with the best VR games available in 2022.
1. Half-Life Alyx
Alyx is here to add some more fun if you're familiar with Half-Life. Half-Life Alyx is one of the best virtual games that takes place five years before the events of Half-Life 2. It is equally fascinating, humorous, and horrifying. In city 17, you take on the role of Alyx Vance rather than Gordon Freeman, a survivor attempting to thwart the Combine, an extraterrestrial force that has seized control of Earth.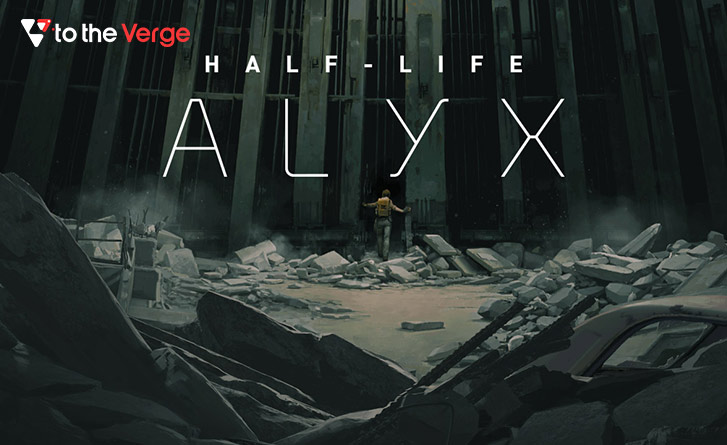 Alyx is a VR game that adds intriguing components to Half-core Life's gameplay mechanics. This VR game has a variety of challenging puzzles, exciting gunfights, and challenging subway station navigation. Despite not being the exact Half-Life 3 that some gamers may have desired, this excellent VR game is a fierce fusion of several genres and has been done correctly.
2. The Elder Scrolls V: Skyrim VR
Elder Scrolls Skyrim has already proven to be enjoyable for any serious gamer. However, until you're knee-deep in Skyrim VR, you haven't actually played it. This much-loved game was finally converted to VR, and most VR users found it fantastic to feel this VR or Metaverse gaming experience.
Players in Skyrim VR are thrust into the colorful continent of Tamriel. Of course, you must be the hero, use the voice's power, and defend the realm as the Dragonborn character. Skyrim VR has all essential VR components and a wonderful sense of realism and depth. Additionally, you have many customizing options when playing this VR game, thanks to the full-tracked motion controls.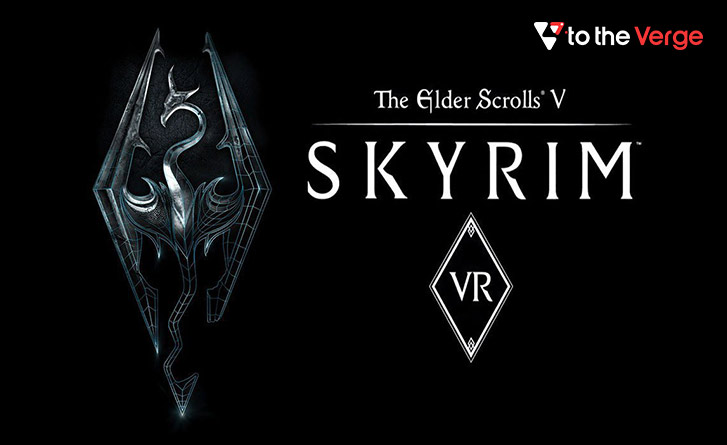 There is much to choose from, including carefully maintaining your supplies and weapons and using swords and magic. Skyrim compensates for its archaic visuals with an incredible experience. Rest confident that there will be much playing since you also receive the Dawngard, Hearthfire, and Dragonborn DLC.
3. Fallout 4 VR
Speaking of games we know and love, Fallout fans will be thrilled to learn that some of the universes are available in VR. Fallout 4 is a future open-world survival VR game for those who haven't played it. As the main character, you made it out of Vault 111 alive. You are searching for your child in a post-nuclear war Boston that has been wrecked while fending off the terrifying creatures that have emerged on this wasteland.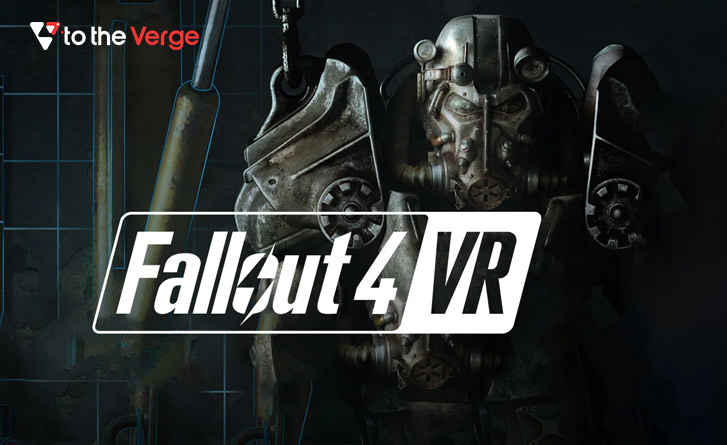 Fallout 4 does a great job of simulating a hostile and dangerous world. The virtual reality version is not wrong and has room-scale tracking. In this virtual reality video game, you may move around the environment, teleport, use your controllers to shoot weapons, and get completely immersed. Fallout 4 VR has various mods accessible if you wish to improve this offer and take things to the next level.
4. Beat Saber
The only rhythm VR game that has become the face of VR is Beat Saber. Players slice away to the beats of various tunes while dodging obstacles while holding a saber in each hand. The extensive song selection includes anything from pure rap and hip-hop to heart-pounding EDM songs. However, you must be careful about which Saber you use because the beats are color-coded and in the form of blocks.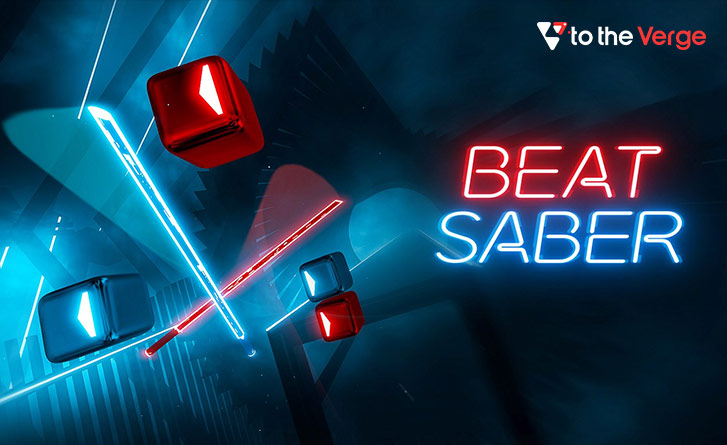 The futuristic background of Beat Saber is fantastic to play in. You may install your backdrops, saber skins, and even new tunes in this VR game, which is also readily moddable. Saber is a beautiful virtual reality video game to lose passive weight because it requires little physical activity.
Still, want more? You can challenge your friends or unrelated gamers worldwide to beat your high score. So go ahead and dance to Billie Eilish rhythms while working out in this best virtual reality game.
5. Minecraft VR
Minecraft does not need any introduction. Players worldwide have been inspired to build beautiful homes and structures in this wildly popular planet-building game. Minecraft's virtual reality version is as remarkable and will transport you there.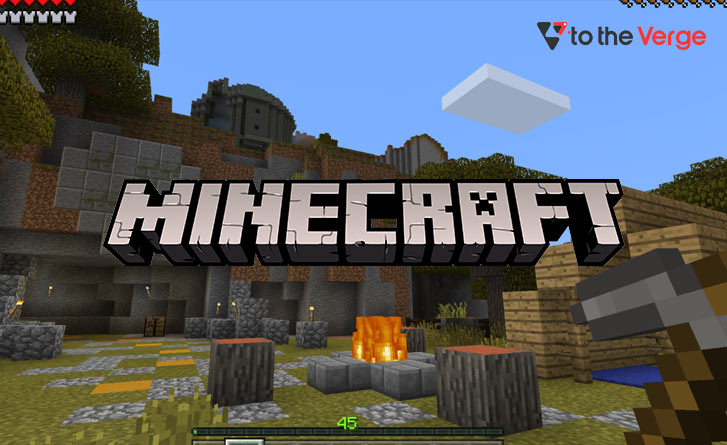 Depending on your version, your controller can be used for various things in Minecraft, including digging for resources, attacking, and more. Just be cautious about entering underground before nightfall.
6. Pistol Whip
It's pretty hard to put the Pistol Whip VR game in words. The best we can say is that playing this VR game will have you feeling like John Wick trapped in the vibrant atmosphere of Sin City. To be more precise, Pistol Whip is a rhythm VR action game. A skilled gun user plays through several scenarios. But in contrast to Beat Saber, the targets to cut here are hostile human beings.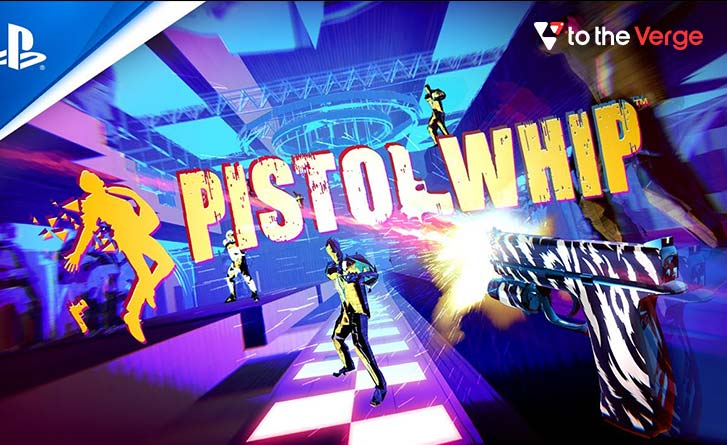 Pistol Whip is one of the best virtual reality games that blends elements of gunplay action, original music, and a surreal environment to produce an experience unlike any other. Films like John Wick and Equilibrium inspired it. Players must physically duck, dodge, and maneuver to progress through each level. It seems like an excellent workout to complete a level in this virtual reality game.
7. Walking Dead: Saints and Sinners
The Walking Dead: Saints and Sinners is an entirely different Walking Dead game from what you might be used to, delving into the horror-action genre. You assume the role of a survivor attempting to understand a New Orleans where the infected have taken over in this VR action game. Players can use various weapons, from blades to machine guns, to kill the undead in this game that combines melee combat and firearms.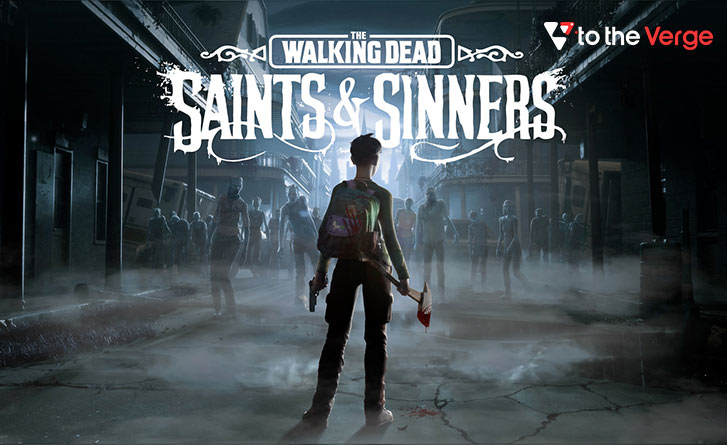 In Saints and Sinners, the emphasis is on close fighting and creating a frightful environment. You will face moral choices along the route and may be compelled to make them, as is typical of the Walking Dead series. Check out Saints & Sinners if you're seeking a horror VR game with a strong narrative and action elements.
8. Resident Evil 4 VR
Despite the fact that Resident Evil 4 VR has been around for a while, its VR update was not something that was anticipated. You take on the role of Leon Scott Kennedy, a police officer, in Resident Evil 4. Leon has been dispatched on a covert mission to save the president's daughter. But unfortunately, a fanatical sect that progressively transforms humans into zombies kidnapped her.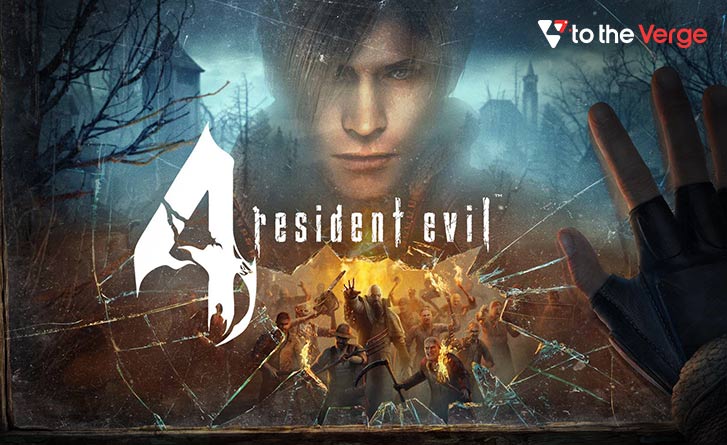 The original PC release has incorporated excellent new VR mechanics into Resident Evil 4 VR. Because of this, interactivity in VR is incredibly realistic. It can involve doing things like physically reloading your weapons and stabbing opponents. Additionally, this VR game's shooting is immensely gratifying. However, the uneasy atmosphere the game creates is what steals the show. Whether you're strolling through the game's cursed Regenerator labs or traversing the town streets is terrifying.
9. After the Fall
Resident Evil 4 VR is not the only VR game capable of handling zombies. The virtual reality game – After the Fall is one of the best team zombie shooter VR games from the creators of Arizona Sunshine, is set in a wintry landscape full of dangerous zombies. As a survivor, you must go through numerous stages and defeat your zombie foes with a complete armament at your disposal in the fun gameplay of the Fall.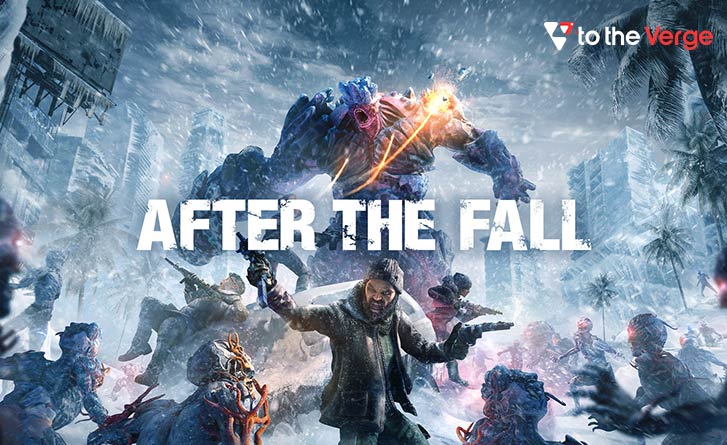 You can form a group with your pals and feel less frightened. But keep in mind that cooperation is required to get through this suffering. The deluxe edition, which contains even more game types, weapons, and other features, is recommended for players wanting more.
10. Pavlov VR
Pavlov VR contains full-scale gunfights on many maps and borrows features from the perennially well-liked shooter CS: GO. Additionally, you can play through game modes like bomb plant, deathmatch, weapons race, and even other custom matches by spawning on different maps.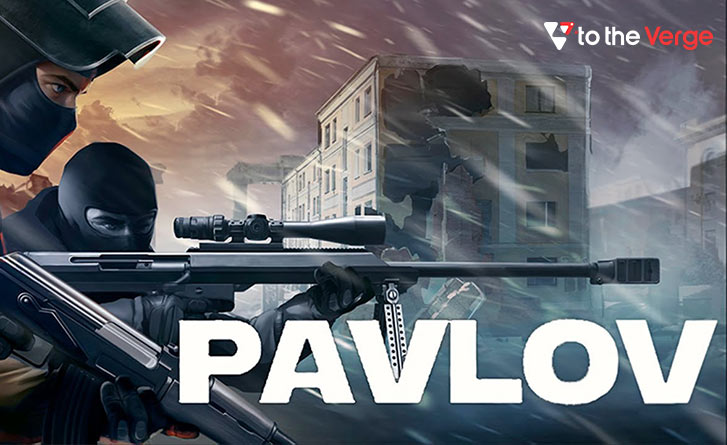 You may use various weapons in this virtual reality video game, allowing users to wield virtually, fire, and even reload rifles, machineguns, pistols, and even throw grenades. Remember that things won't go well for you if you can't reload quickly enough. Players can install community-created maps in addition to the onboard ones for even more variation.
11. SUPERHOT
Everyone adored Superhot's original gameplay mechanic when it originally came out. The same gameplay is used in SUPERHOT VR, but it is transformed into a simulation as an homage to the narrative. Players take on the protagonist role, who must defeat AI foes in pixel form. Many weapons are available, from various combat-ready rifles to even hurling wine bottles at them.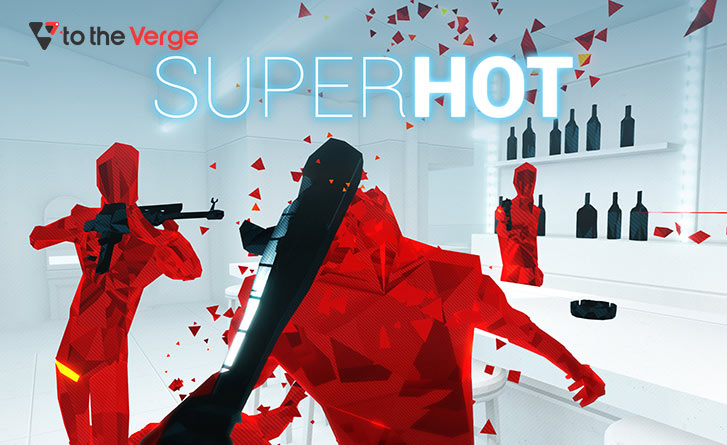 You often time your body motions when playing Superhot in VR to complete the level effectively. If you fail a Superhot level, you have to start over, so get ready for a challenging workout that can make you angry. However, it all pays off when Superhot's story comes to a satisfying conclusion. Play this inventive virtual reality game to have your head blown.
12. Blade and Sorcery
Be advised that this VR game is not for the weak of heart before entering Blade and Sorcery's world. The full-scale VR game Sorcery focuses on brutal melee combat. With various weapons at your disposal and realistic-looking swordplay, Blade and Sorcery is a great virtual reality game. The options are endless, ranging from different short to thin swords to mace, hammers, and even bow and arrow.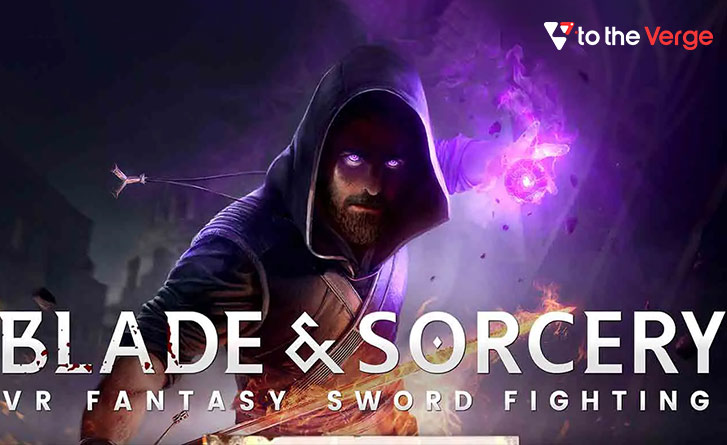 Extreme amounts of blood and gore that ooze from your enemies as you attack them further enhance the gameplay experience. As a warrior, you cannot only kill but also dismember and, for good measure, fling around the bodies of your adversaries. As was already stated, only those prepared for extreme action should play this game. Try Blade and Sorcery for a challenging VR gaming experience.
13. The Climb 2
The Climb 2 is a virtual reality video game emphasizing a tranquil yet adrenaline-filled gaming experience. You are placed in the climbing shoes of a climber navigating several trails in this engaging VR game. The Climb 2 is a follow-up to Cryotek's well-known game of the same name.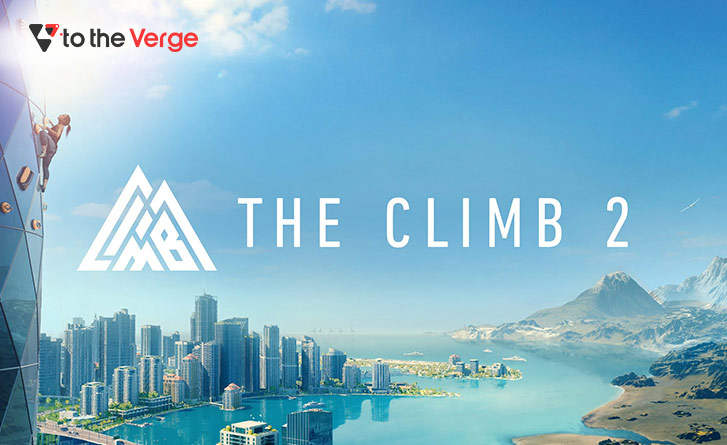 This VR game's follow-up offers additional levels, greatly enhanced physics, and a variety of stunning surroundings. However, the combination of the stages makes The Climb 2 enjoyable. There is much to do, from scaling terrifying mountains to nighttime skydiving.
The climbing seems realistic and could make you panic over a few jumps. However, for greater immersion, The Climb 2 also includes the stamina system from version 1. Therefore, think about purchasing the Climb 2 if you're a VR gamer seeking an experience you probably won't receive in real life.
14. The Thrill of the Fight – VR Boxing
Virtual reality is not only for shooting and getting lost. Pure fitness is one of the most acceptable ways for many VR users to have fun. The Thrill of the Fight is perfect if you want to lose weight while having a good time. In this straightforward VR boxing game, you compete against an Artificial Intelligence whose difficulty level can be changed. Punches are thrown by the players using their controllers, and they must physically duck and dodge blows.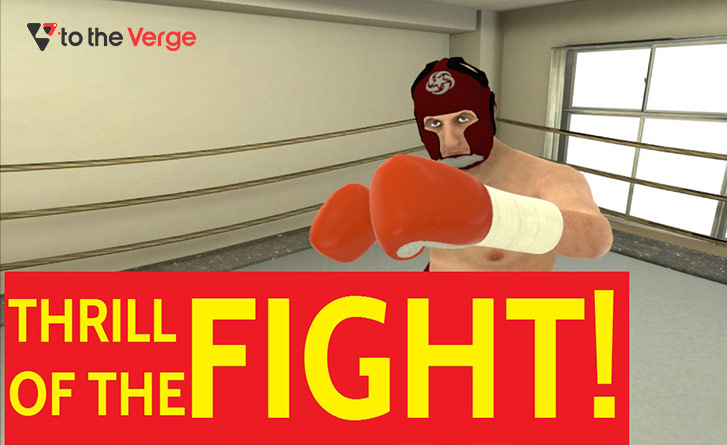 Although it seems simple, you won't last more than the first 40 seconds. After that, punch your opponent continuously till they fall to the ground or until you reach the highest score. But even getting there is a struggle at the highest level of difficulty. So if you're looking for a challenging but enjoyable workout, box away in this VR title.
15. Vader Immortal
Even the VR game industry incorporates elements of pop culture. Fans of the Star Wars universe should get Vader Immortal for the best virtual reality gaming experience. You take control of a smuggler who has been abruptly yanked out of hyperspace and is operating close to Mustafar. Vader Immortal throws the player into a fascinating adventure as they are tasked by Darth Vader with solving an old mystery.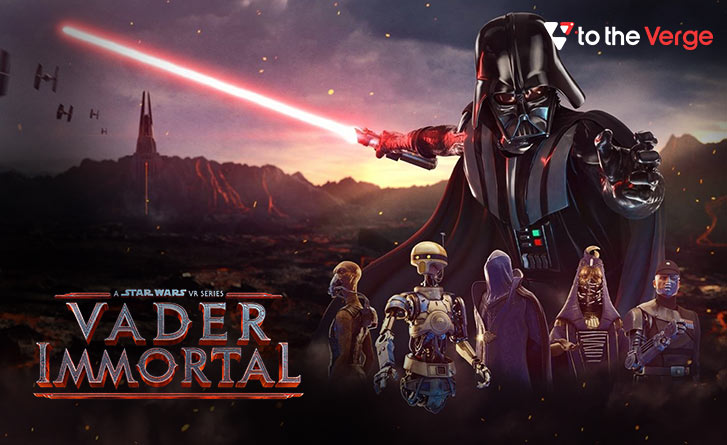 Vader Immortal is a virtual reality game developed by Lucasfilm that involves saber fighting while dodging numerous roadblocks. Additionally, the VR game allows you access to the Lightsaber Jodo, an ample open space where you can swing sabers as much as you like. So go ahead, join Vader and become immortal.
Conclusion
Although virtual reality (VR) has been around for a while, t's just beginning to make its foray into the mainstream. However, each VR game has its own offerings, flaws, and strengths; if you aren't aware of all of them before making a final decision, you could be severely let down. That's precisely why we put together this list of the best VR games. The only thing left to do is browse through the list and choose the one you believe best suits your gaming interests and personal preferences.
So, we hope you have countless hours of fun with these best VR games!
Author: Snehil Masih
Snehil Masih is a professional technical writer. He is passionate about new & emerging technology and he keeps abreast with the latest technology trends. When not writing, Snehil is likely to be found listening to music, painting, traveling, or simply excavating into his favourite cuisines.