The term "Metaverse" is all over the place. Everyone is talking about it, and many big organizations are investing heavily in its development. Microsoft cited the Metaverse as an intention for acquiring the game developer Activision Blizzard for $68.7 billion, which is among the biggest splurges ever for a tech company, stating the pact would offer "building blocks for the virtual space."
Facebook's founder, Mark Zuckerberg, has also bet on the Metaverse and rebranded itself as Meta, and introduced its Facebook Metaverse social media platform, Horizon. In addition, Google is also working on metaverse-related technology for years. Moreover, Apple has also publicized its plans for the Metaverse.
We can feel the excitement around Metaverse lately, and you must have been hearing about it often. You might have read somewhere that the Metaverse will replace the internet. Perhaps you have heard from some experts that we are all supposed to live there in the future, etc. There are numerous speculations that we hear about Metaverse.
But what does the Metaverse actually mean, and does it even exist? Why are people talking about stuff like metaverse land or virtual space? What is the hype about how to join the Metaverse? There are so many questions that must be crawling into your mind. Right? So let's start with what Metaverse actually is?
Explainer: What Is The Metaverse?
Let's get one thing straight first: there is no universally accepted definition of Metaverse. According to pioneering theorist and venture capitalist Matthew Ball – author of the Metaverse Primer: "The Metaverse is an extensive network of persistent, real-time rendered 3D space and simulations that support continuity of identity, objects, history, payments, and entitlements, and can be experienced synchronously by an efficiently infinite number of users, each with an individual sense of presence."
If this seems complex, Mark Zuckerberg defines the Metaverse in a much simpler way, "Metaverse is a set of virtual spaces in which you can build and explore with other people who aren't in the same physical space as you. As a result, you'll be able to hang out with friends, work, play, learn, shop, create, and more."
Additionally, Lisa Laxton, Founder, and CEO at Infinite Metaverse Alliance LLC, also described Metaverse in an interview with To The Verge as "a collection of virtual universes, and those universes are a collection of different virtual worlds. Within this virtual world, you would have more subdivisions known as Regions, subdivided into parcels, whose sizes vary according to the people's needs in which they can work or play. In the Metaverse, you can engage as an avatar, landowner, educator, business owner, employee, entertainer, musician, etc. There is no limit to what you can do in this virtual space".
With all these definitions and explanations from industry experts, one preliminary question that must be coming to your mind is – Why is Metaverse important, and why now?
The term "Metaverse" is not new. It has been around as a concept for almost three decades. Science fiction author Neal Stephenson introduced the Metaverse in his 1992 novel – Snow Crash, which referred to a 3D virtual world occupied by avatars of real people. Stephenson's book stays one of the most common reference points for metaverse enthusiasts.
Still, many see a more recent inspiration in Ernest Cline's 2011 novel Ready Player One, which portrays a Virtual Reality world where everyone works, shops, and plays. The Metaverse is still far from such sci-fi stuff, and it's not even new. Although the idea looks exciting, it is tough to say what the future holds.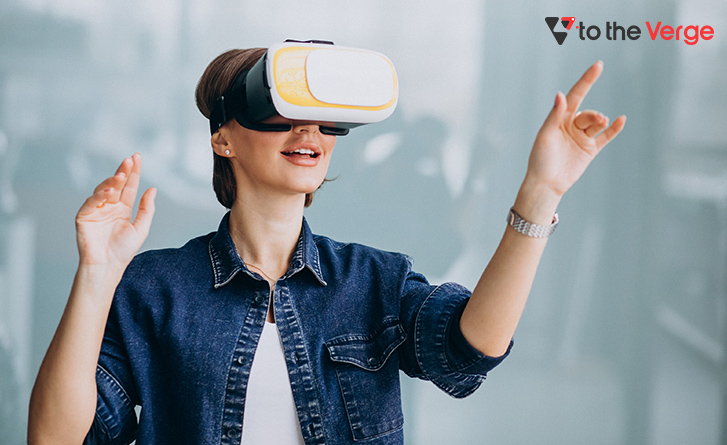 So, now that we have a brief idea of what Metaverse would be like, according to the experts working on its development. Let's get into what we can do in Metaverse? How is the idea implemented?
What Can You Do In Metaverse?
According to Facebook's vision of the Metaverse, users would interact with each other in 3D spaces and have the ability to shift between different experiences. You could share a room with different users, chat with them or even play games together. Not only this, but you could also visit a virtual art gallery, pop into a digital casino, or enjoy a live concert. And then you can also have some alone time in your own private, customizable home base.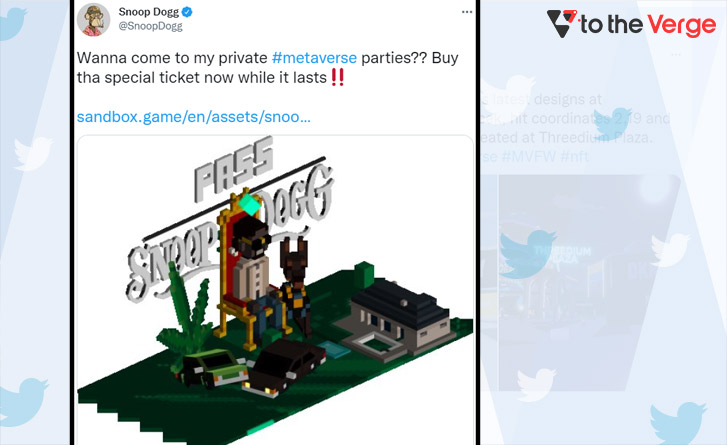 However, it won't be just Facebook's building experiences or some individual efforts. Instead, it is likely to be a big and small group of organizations and creators working together. The unifying component may be using a crypto wallet or related functionality to access services and utilize your owned assets.
Whether it is equipping your 3D avatar or loading up a personal location that you own as an NFT, you will need access to your digital items no matter where you are. In other words, the Metaverse won't be a single destination managed by a single organization or community. Instead, it's expected to be more open and developed on an interoperable, potentially blockchain-based framework that allows easy movement across places and spaces.
Decentraland is one recent example of a metaverse-design game experience. The Ethereum-based game allowed users to purchase and sell land as NFT assets in the shared world and then build creative things on it like NFT artwork galleries and other interactive experiences. Admittedly, Decentraland is primitive compared to Facebook's vision. Still, it's up and running now and has been there for a couple of years, with enterprises including Samsung and JP Morgan opening virtual spaces.
Sandbox game follows a similar approach, sporting a Minecraft-Esque visual design and the capability to monetize land plots by building premium experiences. Property-owners can even rent their lands for a particular cost. In addition, the Sandbox has recruited many celebrities and brands into its virtual world, from Snoop Dogg to Adidas and The Walking Dead.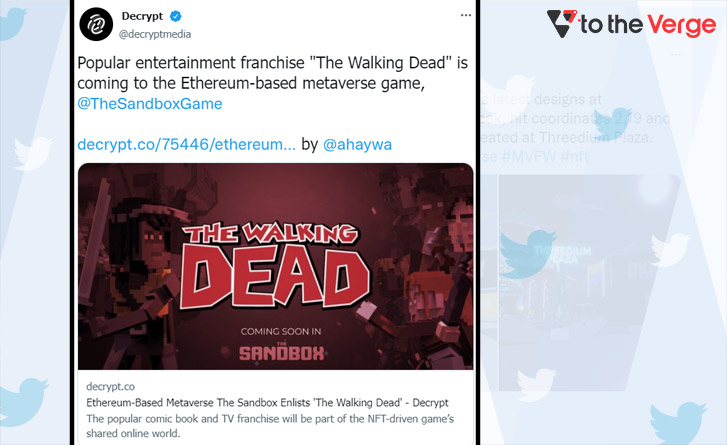 According to experts, the Metaverse will take the virtual reality experience to the next level, allowing users to float into the virtual world to buy land, host parties, and even marry through digital avatars.
How Can I Access The Metaverse?
Although there isn't a single doorway to the Metaverse, experts advise getting some hardware devices to fully immerse oneself in the experience. Depending on your budget, this can range from the $10 Google Cardboard to the $300 Oculus Quest 2 headgear or even the high-end $999 Valve Index VR.
The structure of the Metaverse is now similar to that of the Apple App Store, according to cybersecurity specialist Baggili. "Currently, you can access several platforms that provide VR, AR, and extended reality experiences. These platforms are comparable to the various programs you could download from the App Store. But unlike when Yahoo built a portal to use the internet in its early years, there aren't only one portal people can use to access it."
As a result, numerous internet giants are now providing a range of experiences, including Gaming, virtual offices, live entertainment, and real estate. Decentraland, Axie Infinity, Horizon, Sandbox, Fortnite, and Roblox are some examples of such websites.
Many experts counter that accessing the Metaverse does not require using a VR headset.
Ball said that we are constantly online thanks to the smartphones in our pockets, Alexas in our living rooms, and cameras around us. "We typically use smartphones to enter the Metaverse, but we frequently participate passively. Every day, hundreds of millions of people use tablets and smartphones to access real-time rendered 3D virtual worlds. These gadgets will probably continue to be the principal means of accessing the Metaverse in ten years."
Few other things are also necessary when it comes to Metaverse experiences, such as – Crypto, Blockchain, etc. So what are these terms? Why are they important? And how does Crypto fit into the Metaverse? Let's find out.
How Does Crypto And Blockchain Fit Into The Metaverse?
If we talk about Gaming, it provides the 3D aspect of the Metaverse but doesn't include everything required in a virtual world. Crypto can offer support to the other vital parts, such as digital proof of possession, transfer of value, authority, and accessibility. Seems confusing, right? So, let's just dive deep into it.
Suppose we work, socialize, and even purchase virtual items in the Metaverse in the future, we need a safe and secure way of showing ownership. Additionally, we need to feel safe transferring these kinds of stuff and currency around the Metaverse. Lastly, we also want to play a decision-making role in the Metaverse if it will be a significant part of our lives.
Some video games already include simple solutions, but many developers use Crypto and Blockchain instead as a better alternative. This is because blockchain provides a decentralized and transparent way of dealing with it, whereas video-game development is more centralized. However, there might be enough possibility that the two worlds may become even more integrated in the future.
The key features of blockchain suited to the Metaverse are:
Digital Proof Of Ownership:
By owning a Crypto wallet with access to your private keys, you can verify possession of an asset or activity on the blockchain. For example, you could show a particular transcript of your transactions on the blockchain to show liability. A wallet is one of the safest and most robust ways for creating a digital identity and evidence of ownership.
Digital Collectibility:
Just like verifying the digital proof of ownership, we can also determine that an item is original and exclusive. For a metaverse looking to integrate more real activities, this is essential. Through NFTs, we can build unique articles that can never be copied precisely or forged. A blockchain can also imply possession of physical items.
Transfer Of Value:
Metaverse needs a way to transfer value safely that users trust. In-game currencies in multiplayer games are less secure than Crypto on a blockchain. If users spend a lot of time in the Metaverse and even earn money there, they will need a dependable currency.
Accessibility:
Creating a wallet is open to anyone on public blockchains. Unlike a bank account, you don't need to pay any money or provide details. This makes it one of the most understandable ways to manage online digital identity and finances.
Authority:
The ability to control the rules of your interaction with the Metaverse should also be essential for users. For example, we have voting rights to elect leaders and governments in real life. The Metaverse will also need ways to implement appropriate authority, and blockchain is already a proven way of doing this.
Interoperability: 
Blockchain technology is constantly refining compatibility between different platforms. Projects like Avalanche (AVAX) and Polkadot (DOT) allow for building custom blockchains that can interact with each other. A single metaverse will need to link multiple projects, and blockchain technology is the way to it.
Why Organizations Need To Pay Attention To The Metaverse
Organizations and marketing professionals need to pay attention to the Metaverse because it might be the next frontier for online interaction. Just like social media transformed the online marketing landscape, the Metaverse might change how we work, play or interact with each other. While we don't have one shared Metaverse at present, many big tech giants are working on creating it.
In recent times almost every next company is now stepping into the Metaverse. For example, Facebook has its virtual reality social media platform, Horizon. Other organizations are also not far behind, like Niantic, Magic Leap, Microsoft, Google, and many others are working on it too.
The pandemic has also shifted culture online. Family gatherings on Zoom, weddings repositioned to Animal Crossing, graduations on Minecraft, and virtually trying on clothes have become standard practices. With online social gatherings turning out to be more mainstream and online video games growing their world-building, it's expected that brands will play a significant role in the Metaverse. Let's find out how?
Economy
As we are heading towards Metaverse, companies might need to change their existing marketing strategies. They need to do market research on their new customers in the Metaverse. How people act and their preferences in the Metaverse might be utterly different from how they work and shop in real life.
Companies might need to add the business layer to the robot to the consumer, where virtual assistants and robots own the relationship with the consumer, and it all starts to add up. Additionally, apart from refining the marketing strategies, brands can be part of creating the Metaverse itself.
Frederic Descamps, CEO of Manticore games, said, "Even in [the film] 'Ready Player One,' who actually created the Metaverse there? It will be all about the act of creation. Brands should move towards this idea with responsibility and ethics and not make our world one giant ad. This is of the utmost importance."
Culture
Like the real world, Companies need to be responsive to the culture inside the Metaverse. Digital clothing, virtual world-building, or marketing can really impact brands. For example, in December 2019, clothing options were released in GTA V that appeared similar to what Hong Kong protesters wore.
In the game, "Participants dressed as Hong Kong protesters took to the fictional streets of Los Santos." Gamers with black attire, yellow hats, and gas masks rioted in the game. Chinese players observed and dressed their characters as police and fought back with the gamers dressed as protestors.
In the Metaverse, people won't be independently wandering all over the place. Instead, they will have friends and relationships (with autonomous NPCs, holograms, or other people) that will emotionally impact their decisions. As a result, brands will need to continue familiarizing themselves with relationship styles of play and interactions. Customers won't just be able to communicate with brands on social media. Instead, they might be able to interact with them in 3D form.
Shopping
When we talk about online shopping in the Metaverse, it's more than digitally trying on clothes people can purchase in real life. Virtual fashion, avatar skins, virtual real estate, etc., will have their own worth in the Metaverse.
Fashion is a significant part of creating a character or being represented by an avatar. Virtual fashion studios and designers have an opportunity to enter an entirely new market of digital-first clothing. The Metaverse is about creating a personality in multiple ways that haven't been possible before or in the real world.
Entertainment
A Reach3 Insights study found that "most of the streamers are not different from the friends they already hang out with in real life, making those streamers much more related and valued." In the Metaverse, brands might not be able to hide behind the scenes with pre-made ads, commercials, and products. Instead, they might have to be personable and accessible.
In the Metaverse, people may go to any brand because they feel a connection, not essentially because they need that product or service. For example, people go to Wendy's Twitter for the chance to get roasted. Why? Because they might be feeling some kind of connection. Wendy's is one company that is already experimenting with the Metaverse.
In November 2018, they established a "Food Fight" mission in Fortnite and live-steamed it on Twitch. Unfortunately, Wendy's didn't appear in the game, but they did ask participants to visit the in-game restaurant, Durr Burger. As a result, Wendy's went from zero Twitch followers to over 7,400 and got nearly 43,500 comments during the game.
Jimmy Bennet, Wendy's senior director of media, said they didn't pay for Twitch or Fortnite because it's more tiring to aim for paid promotions than regular outreach. He added, "We didn't have to do so much heavy lifting and put a large amount of money to support it because we could organically lean into the experience." This is the mindset marketing experts and brands will need for the Metaverse.
Another excellent example of how the Metaverse is starting to manifest itself in entertainment was John Legend's recent Bigger Love virtual concert that used the Wave XR's technology to broadcast a virtual John Legend. Over 500,000 live attendees viewed it.
A new iteration of the internet is being worked on, which will have enormous effects on society. As a result, marketing and branding experts will face new challenges as well as new opportunities. The Metaverse will give free rein to unique creativity and unlock new boundaries and horizons for brands and businesses. So, now the question is, how are we getting ready for this virtual space?
When Does The Metaverse Launch? Or Are We Already Living In it?
Although the idea of being engaged in a virtual world has been around for many years, an actual Metaverse where realistic interactions are possible is still years away. For example, Microsoft co-founder Bill Gates noted in his annual review blogpost that most people don't have the VR goggles and motion capture gloves to precisely capture their body language, physical expression, and voice quality.
But for business, Gates envisages that in the next 2-3 years, most virtual meetings will shift from 2D square boxes to the Metaverse – a 3D environment in which participants appear as digital avatars. Mark Zuckerberg thinks it will be by the end of the years, but it could also be much faster because initial components are already in position.
Melanie Subin – director at The Future Today Institute, predicts that "By 2030, a large fraction of people will be in the Metaverse in some way. Some will use it only to fulfill work or educational responsibilities, and others will live most of their waking hours."
Using a blend of physical and social biometrics, sentiment analysis, emotion recognition, and personal data," the Metaverse will be able to create a tailored and improved reality for each person, she said.
In the future, "AR wearables may be as persistent as smartphones are today," said Patrick Cozzi from the 3D tech company Cesium, who is deeply involved in developing the Metaverse.
But despite the current obsession with it, the idea still needs a lot of effort. The first major challenge will be the accessibility of the hardware it needs. Then there's the requirement for interoperability – letting you take virtual items like apparel or vehicles from one platform to another.
Many experts believe this is crucial for the Metaverse to work. Of course, there will be legal and commercial challenges, apart from figuring out who will act as the law enforcement agency. Also, there's no assurance that people will want to hang out in the Metaverse. But the current version of the Metaverse, for now, is somewhat impressive.
The infrastructure behind the existing internet lets enormous quantities of people gather in a virtual reality world, like when over 12.3 million players tuned in for Travis Scott's Fortnite VR concert. This current infrastructure is imposing, yet it probably needs to progress further to support the metaverse industry experts envision.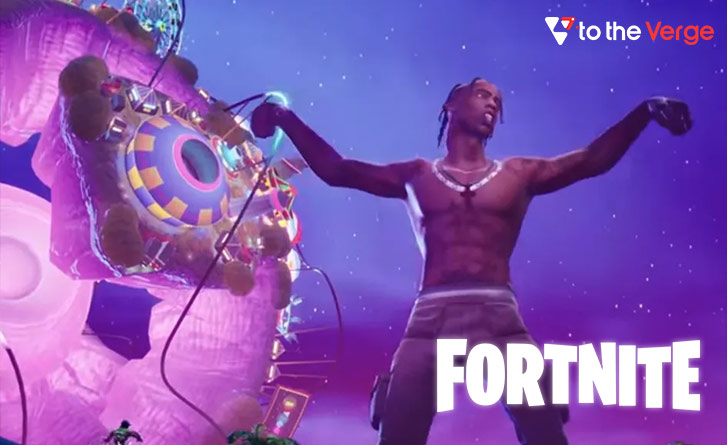 Many tech giants are continuously working to make virtual spaces more accessible for people. Meta owns the leading manufacturer of virtual reality headsets, Oculus. Microsoft has supported numerous organizations with its mixed reality smart glasses – HoloLens. Apple is also not far behind the race as it is rumored to release its AR and VR headsets in 2022.
In addition, HTC, Pico, MagicLeap, and other companies are also working on various hardware platforms, while cascade technology architectures are shifting different computational loads across back-end server infrastructures to edge devices. Unity's Furioos is a crucial example of streaming real-time 3D environments where the heavy lift of rendering the settings is managed by their automatically scaling GPU server infrastructure.
The Metaverse might be a universal computing experience where users can leverage traditional devices like computers and mobile devices while boosting the experience with VR wearables and emerging immersive AR.
Finally, the same innovative technologies that have been disrupting the financial services industry since the Bitcoin network came into life in January 2009 can be used to empower the continuity of data in the Metaverse. For example, NFTs, or non-fungible tokens, are an excellent example of how blockchain technology can authenticate the possession of digital assets, and there are already 3D virtual reality platforms that take benefit of them.
Marc Petit, vice president of Unreal Engine at EPIC Games, stated recently that the Metaverse will need "shared virtual worlds that integrate persistence." This means that for an ideal customer experience, a user should be able to travel from one world to another with their digital properties.
This would be better understood with an example. Suppose there is a user who purchased NFT shoes from Nike in the future and will be accessible for avatar use in Meta's Horizon platform while also in different virtual spaces like those in Minecraft and Fortnite.
Another great example is – Decentraland, which is a fully decentralized environment that doesn't have any central governance. Instead, the world is based on the Ethereum blockchain, and a decentralized autonomous organization manages it. Players can control the policies that determine how the world acts through this organization and voting. Decentraland also has its decentralized currency, MANA, which can be replaced on cryptocurrency exchanges for other currencies.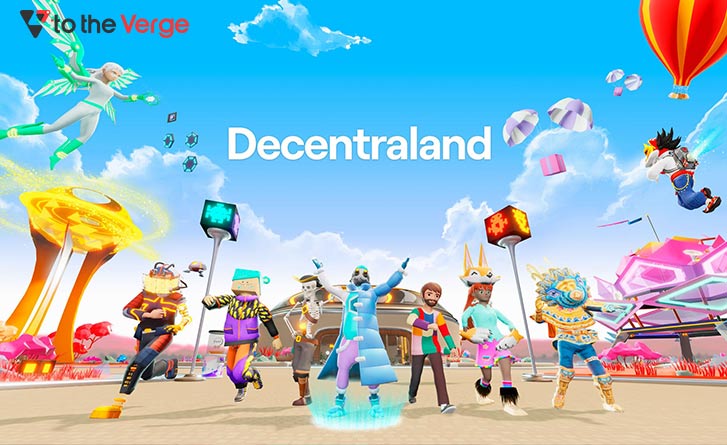 In the future, Decentraland might be one of the various decentralized spaces that structure a segment of the Metaverse, with digital currencies and assets rolling between them the same way fiat money and physical goods are replaced by people living in different nations in the real world.
While nobody would own the Metaverse itself—just like nobody owns the internet today—there will undoubtedly be many essential players in the space. Companies like Meta, Microsoft, Unity, Epic Games, Roblox, and others want to be among them, investing millions of dollars to make the sci-fi dream come true.
If you wish to get at least some idea of what the future will possibly look like can join platforms like Decentraland, Horizon Workrooms, or Roblox. However, the future seems quite impressive, but it is tough to say what's in store and how it will be materialized.
Why Should We Care About The Metaverse?
According to Matthew Ball, "What awaits us in the Metaverse is a completely different set of technologies, financial opportunities, and applications." In addition, Tim Sweeney – Epic Games CEO, predicts, "In the future, the metaverse has the potential to grow into a multi-trillion-dollar part of the world economy."
Many famous brands are also stepping into the Metaverse. For example, Nike has launched Nikeland, a virtual gaming experience on the platform Roblox, where users can dress their digital avatars. In addition, Dolce & Gabbana also sold the first-ever collection of non-fungible tokens (NFTs) for about $5.7 million. Though a considerable step forward for the legacy fashion house, the collection is only limited to the D&G experiences.
If digital garments seem unfamiliar, consider Microsoft's vision to transform workplace experiences. The company introduced, Mesh for Microsoft Teams, designed to make online meetings and associations more immersive, using avatars. Elsewhere, brands such as Walmart and Disney have disclosed plans to expand their contributions into the Metaverse, with Disney CEO Bob Chapek calling it "the next great storytelling frontier."
There are few others taking a more restrained approach; Shuntaro Furukawa, president of gaming giant Nintendo, has stated that while there's great potential in the Metaverse, the company still has to formulate any existing plans.
But of all business ventures into the Metaverse, the loudest is that of Facebook, which in October changed its name to Meta to reveal Mark Zuckerberg's aim beyond social media. Despite multiple controversies surrounding the company, the rebranding specified that the focus on augmented and virtual reality would define Facebook's strategy in the future.
In addition, the company would spend around $10 billion to develop Metaverse's infrastructure. That consists of equipment or tools connecting the real and virtual worlds, such as VR headsets that allow your virtual avatar to maintain eye contact and imitate your facial expressions.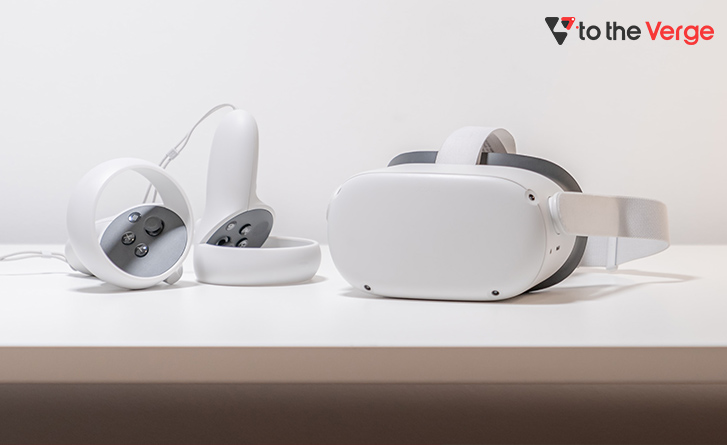 Apple will reportedly be releasing a VR device next year, costing up to $3,000. Yet, if you are not too excited about another high-priced gadget, don't worry. Some metaverse platforms, such as Robloxs', are accessible through smartphones, PCs, and gaming consoles like Xbox and PlayStation with appropriate apps and digital wallets.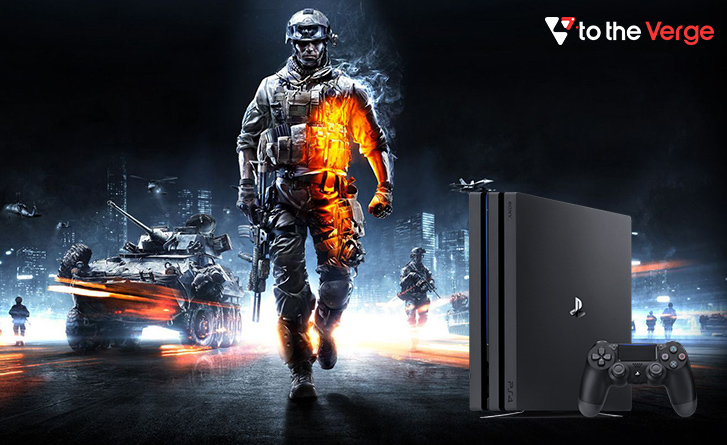 As per Grayscale, the market opportunity for bringing the Metaverse to existence might be worth above $1 trillion in yearly revenue. NFT sales increased to $2.5 billion in 2021, with crypto artists and investors making massive wealth in a few months. Bloomberg envisages that the metaverse marketplace could be worth $800 billion by 2024. Grayscale and JP Morgan, on the other hand, see the Metaverse as a potential $1 trillion market in the future.
Metaverse land investors are leaping up; Everyrealm, formerly Republic Realm, is pouring millions into prime digital real estate—including purchasing a single Sandbox plot for $4.3 million in November 2021, intending to create premium destinations in the Metaverse. In February 2022, the company raised $60 million in a Series A funding round led by Andreessen Horowitz, with investors including Coinbase Ventures, Paris Hilton, and Nas.
In December 2021, someone paid approximately $450,000 worth of Crypto to buy a land plot near Snoop Dogg's villa in Sandbox. Snoop tweeted about the news, "That's a bargain." In addition, there are numerous startups and communities building parts of the Metaverse in the crypto space, whether it's game worlds, interoperable assets, or infrastructure. Because the Metaverse idea is still pretty nebulous and challenging to briefly describe, it feels like nearly anything blockchain-related could potentially be a piece of the coming Metaverse.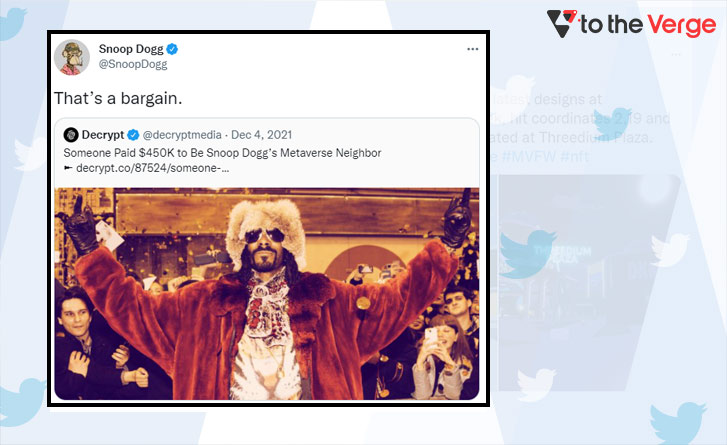 It's also worth asking: who's buying in the Metaverse? In this digital land, sales spiked in late 2021, even topping $100 million worth in a single week, according to DappRadar. We have seen million-dollar land sales across The Sandbox and Decentraland, with brands like Gucci breaking up virtual real estate.
Again, a lot about the Metaverse is indefinite, but venture capitalists and startups see dollar signs in the future.
FAQ – Metaverse
Q1. Are Metaverse And Virtual Worlds Same?
The Metaverse is the term that might be defined as the collection of virtual worlds. So imagine the Metaverse as the universe for virtual worlds. Virtual worlds reside in virtual and augmented reality applications and games, where everything happens virtually.
Q2. Is The Metaverse Safe?
Serge Gianchandani, the co-founder of MetaMall, said, "We think that the Metaverse can be prepared very safe and secure with the correct choice of tech and protocols. Additionally, the Global Head of Safety at Meta, Antigone Davis, stated that developing a safe Metaverse can't be done alone. Organizations need to associate with the government, industry, academia, and civil society.
Q3. What Is The Difference Between Metaverse And Multiverse?
The Metaverse is a promising idea that suggests we might have a related digital world in the future. The Metaverse users can seamlessly switch between two different areas of Metaverse based on their requirements. However, the Multiverse offers a diverse ecosystem of digital worlds that is disconnected. Furthermore, the diverse digital ecosystems within the Multiverse don't allow users to move seamlessly between digital worlds.
Q4. What Is Facebook Metaverse?
Facebook rebranded itself to Meta to edge closer to the metaverse vision of revolutionizing the internet experience for all. Facebook Metaverse is defined as a virtual world where people can socialize, work, and play. Facebook's CEO, Mark Zuckerberg, believes Metaverse is the future of the internet.
Q5. Is The Metaverse Free?
If we talk about the Metaverse platforms or applications, they are free or nearly so. For example, popular Metaverse platforms like Decentraland and The Sandbox are free to play. Likewise, Horizon Worlds, the new VR application of Meta, is also free to access and explore. So, most of the available Metaverse platforms are free to use.
Q6. Is The Metaverse Same as The Internet?
The Metaverse combines physical reality, virtual reality, augmented reality, artificial intelligence, online Gaming, cryptocurrencies, and social media, letting users interact virtually. These "realities" make the Metaverse an entirely different concept from the internet.
Q7. Why Do We Need A Metaverse?
Whether in virtual reality (VR), augmented reality (AR), or simply on a screen, the Metaverse assurances to allow a more significant overlap of our digital and physical lives in assets, socialization, shopping, productivity, and entertainment.
Conclusion
Despite being coined three decades ago in Snow Crash, the idea of the Metaverse is still in its infancy. The question, what is the Metaverse will achieve the answers gradually, over time. The projects implemented lately were just steppingstones towards the Metaverse, which is still taking shape. Mr. Ball says, "In the last few years, a critical mass of working pieces has come together."
Though technologists are grateful for fast internet connections, powerful virtual reality headsets, and a large gaming audience, living in a wholly animated, realistic 3-D simulation is now more imaginable. Of course, it might be long before we're really "living" in the Metaverse, but it should be exciting to see when and how the Metaverse takes shape in the years to come.
Author: Snehil Masih
Snehil Masih is a professional technical writer. He is passionate about new & emerging technology and he keeps abreast with the latest technology trends. When not writing, Snehil is likely to be found listening to music, painting, traveling, or simply excavating into his favourite cuisines.