Metaverse is the latest trend touching new heights each passing day. So naturally, everyone wants to make the most out of the Metaverse and jump on the bandwagon. Although it is still a vague, high-concept idea, we have already seen several activities in this virtual space. Metaverse gaming is one such division of this evolving space that's not predicted to settle anytime soon.
But what exactly is this Metaverse? Facebook CEO Mark Zuckerberg sees it as a virtual environment where people can digitally interact with each other.
When talking to venture capitalists, Mark Zuckerberg described Facebook as a "metaverse company," and "You can think of Metaverse as a personified internet that you are inside of instead of just looking at." While some organizations and industry experts are still describing what the term means, the idea of Metaverse is already progressing ahead in the gaming industry to unlock its full benefits.
Players who were previously involved in different genres of online games, such as multiplayer games, are now shifting their interest to immersive or the Metaverse gaming. Epic Games and Roblox are two video game leaders who are showing us ideas of what is gaming in Metaverse, both in terms of content and audience.
For example, Fortnite — an Epic Games property, hosted a virtual concert that more than 12 million people joined, and the association between Roblox and Gucci created a virtual Gucci Garden space that sold limited edition virtual bags. One bag got flipped onto the scalper market and sold for $4,115 in Robux, the game's currency. The digital bag sold for $800 above the real, tangible version.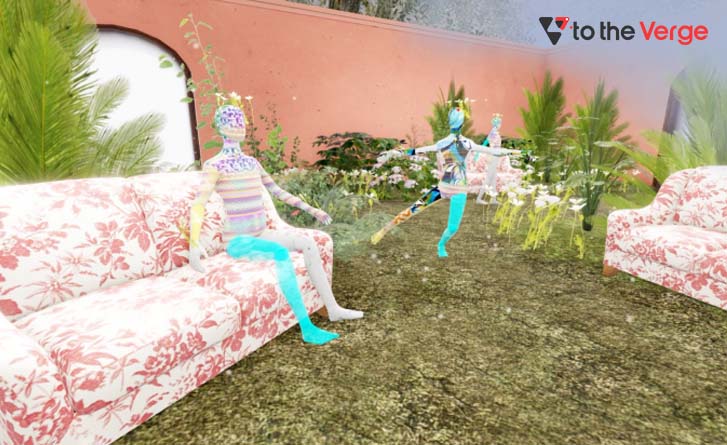 Metaverse gaming might become one core way to see alternative reality while new technological dimensions emerge. Still, there is still a dire need for developments and advancements in innovation, technology, and protocol.
Hence, the hype around gaming in the Metaverse is pretty apparent. But, the bigger questions to ask here are- Will it replace the existing game formats? What will the future of Metaverse gaming look like? So without any delay, let's chase the answers!
The Metaverse And Gaming Go Hand-In-Hand
Metaverse is not a newly invented term in the gaming sector. Few gamers often use this term relatively in their gaming experience. The online free-to-play battle royal can be comprehended as the metaverse prototype. The gaming industry has shifted from the standard version to the new world of digital avatars and transactions driven by NFT or cryptocurrency.
NFT gaming solutions are breaking the boundaries of the digital world, in which gamers own virtual items and can even lease them for any particular cryptocurrencies. As we all know, the lockdown came with a lot of boredom, but on the positive side, people recognized the potential in the gaming industry. The crypto play-to-earn games Axie Infinity and Alien Wood reported a significant increase in users.
Axie reported daily 250,000 active players and 90,000 ETH traded on its marketplace in both crypto and NFT format. NFT gaming development is a win-win chance for developers because no matter what is transacted in Metaverse is in NFT format or crypto-based. For example, Sandbox shifts from the original traditional gaming to crypto-enabled gaming. The Gamemaker console by Sandbox lets consumers create games from scratch and purchase digital assets.
Few groups are as knowledgeable in the Metaverse as gamers. Fortnite – the online, cross-platform, free-to-play battle royal, can undoubtedly be considered a "proto-metaverse." The game has millions of regular players ready to join in-world events and interact with brands exclusively.
Not only this, Nike's Jordan brand and LeBron James have released in-game avatars and clothing skins, and the short-lived streaming app Quibi broadcast its reboot of Punk's popular prank show "Punk'd" for players to watch in-game.
Films are doing it too. For example, the musical "In the Heights" held a virtual block party in a recreation of New York City's Washington Heights inside the Roblox world.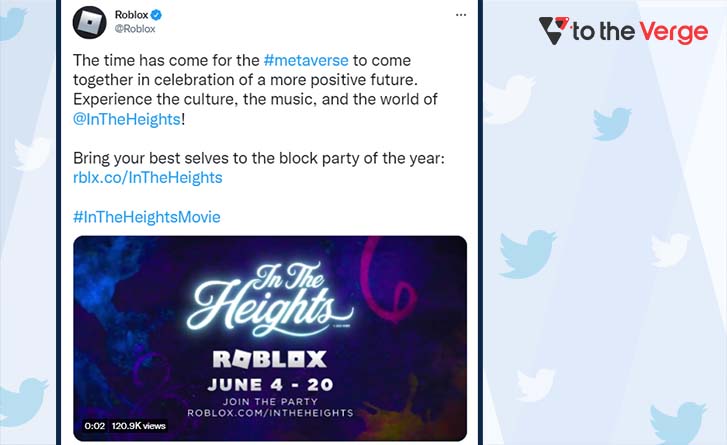 Roblox also allows people to create their own worlds and games within its wider Metaverse as an online game platform. Brands such as Hot Wheels, Nerf, and Sony Music collaborated with Roblox and built their own immersive worlds to interact with customers.
Gamers are glad to invest in skins, avatars, virtual events, etc. In 2021, virtual currency purchases in Roblox skyrocketed 161% to $652.3 million. "People are beginning to build a deeper connection with the digital world through cryptocurrencies, NFTs, avatars, and immersive gaming experiences," Doug Scott -Director at gaming and e-sports company Subnation Media, told Digiday. "And as people further build their digital identity, platforms like Roblox provide a home for the community."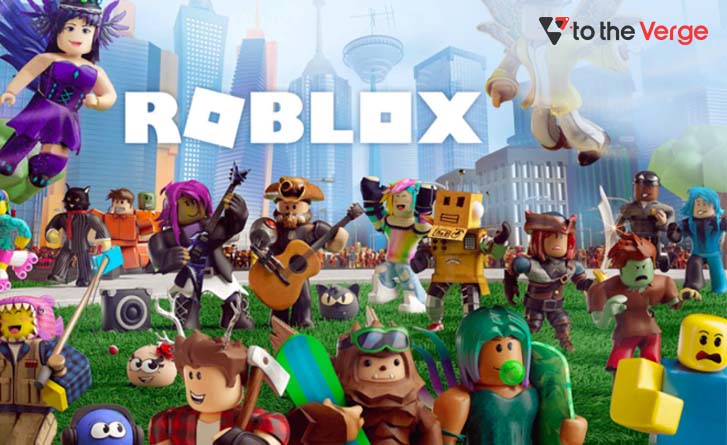 What Technologies Empower The Development Of Gaming Metaverse?
 A lot of development around the Metaverse has constrained most gaming companies to switch to Metaverse gaming. Metaverse game developers utilize new-age technologies such as blockchain and artificial intelligence to make the gaming experience more immersive. Let's find out what are these leading technologies required to build a gaming Metaverse: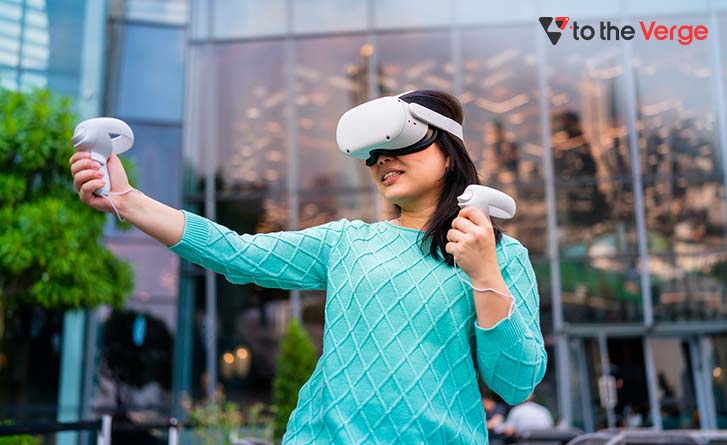 1. AR and VR Technologies
AR (augmented reality) and VR (virtual reality) build an immersive and exciting 3D experience and are the fundamental technologies driving Metaverse gaming development. AR transforms the natural world and crafts a virtual world with visual elements and characters. In addition, it supports smartphones and digital devices so that users can enjoy on-the-go immersive experiences.
2. Blockchain And Cryptocurrency
Blockchain technology helps build decentralized Metaverse projects with multiple benefits like digital proof of ownership, digital collectability, transfer of value, and interoperability. Cryptocurrencies, just like real-world currencies, allow consumers to transfer value in the 3D immersive Metaverse world.
3. Internet Of Things (IoT)
With IoT, Metaverse can acquire, collect, and utilize data from the real world. Furthermore, it connects the virtual world to many real-world devices so that things in the Metaverse can switch the way they work based on changing weather conditions or atmosphere.
4. 3D Reconstruction
3D technology is not a new concept. 3D reconstruction has enhanced substantially because of the covid pandemic. Many real estate companies have already adopted this technology to take prospective buyers on a virtual property tour. Metaverse has been using 3D reconstructing to complement other technologies working on the Metaverse.
Features Of Metaverse Gaming
1. Social Gaming:
Imagine playing a game in a virtual world, and while playing, you can also interact with other players within the same game. This is what sets Metaverse in gaming apart from the traditional VR gaming experience is its fundamental social nature. In this multiplayer Metaverse gaming space, you can invite your family and friends, connect with new people and enlarge your circle.
2. Intellectual Growth: 
To create superior games and improved experiences, game developers have to devote time to developing and refining their products. Within Metaverse, virtual worlds can be built and personalized by consumers and then shared with friends to explore other worlds created by other developers within this system.
3. Play and Earn:
The Metaverse offers a lottery-like system where users can play games while earning rewards. This is another critical aspect of Metaverse gaming which converts assets into cryptocurrency. In addition, you can even sell your investments to other users in exchange for acceptable cryptocurrency within the games.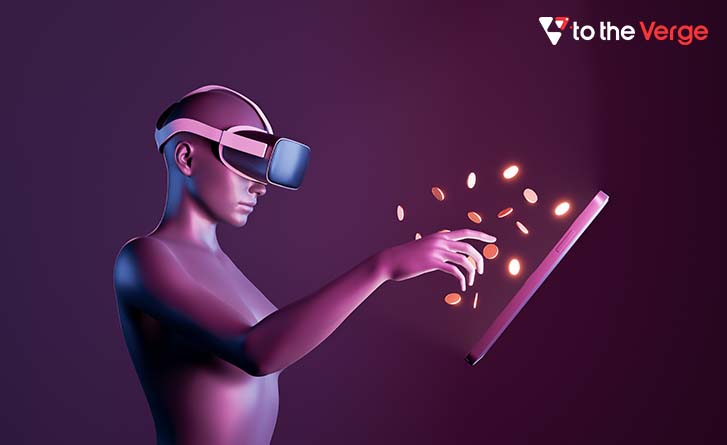 4. Freedom From Restrictions:
The gamers are free from any conditions and limitations when they are on the Metaverse gaming platform. As a result, they can connect with friends, go on adventures, make new friends and create their own gaming environments.
5. Profitable gaming assets:
Metaverse gaming architecture allows assets inside the virtual space to be portable. Possession of the assets allied with a specific player maintains its value across the environments. Be it an avatar, weapons, or artwork. They can be ported effortlessly. NFT rules that manage the economy make it achievable.
6. Sharing gaming content: 
A developer could simply build a Metaverse game with a 3D graphic and trade it on the open market. Users can then create their own games inside this virtual world if they want to do so. There is a lot of freedom in this virtual world to do what you wish. In addition, gamers may also play multiple games at the same time in the virtual world.
Potential of Gaming in Metaverse
The potential of gaming in Metaverse could be endless and immeasurable. Every new experience, whether an event, an NFT, or getting player support, can be re-formed in-game or, instead, in-world and enhance customer engagement. It can be frictionless. As Barbara Messing – Roblox's chief marketing officer, told Business Insider, "This is not a static ad. It's a way to get involved with the audiences and tell a great story regarding the brand."
The Metaverse requires new technologies, innovations, protocols, corporations, and discoveries to prosper. "There will be no clean 'Before Metaverse' and 'After Metaverse.' Instead, it will gradually materialize as different services, products, and competencies integrate and merge," writes Matthew Ball.
Emerging technologies such as 5G will provide the speed and power that permits digital worlds to function effectively. However, digital devices need to be supported by significant advancements to deliver latency-free experiences via virtual and augmented reality. In addition, haptics wearables that stimulate sensory experiences will require more extensive adoption.
"So what we think about is, 'How to make the experience more immersive?' and 'What are the tools that empower people to create these 3D environments?" said Manuel Bronstein – Chief Product Officer at Roblox. The online game that dates back over a decade gives players tools to build their own digital worlds, ranging from the digital pet simulator Adopt Me! to the puzzle game Tower of Hell.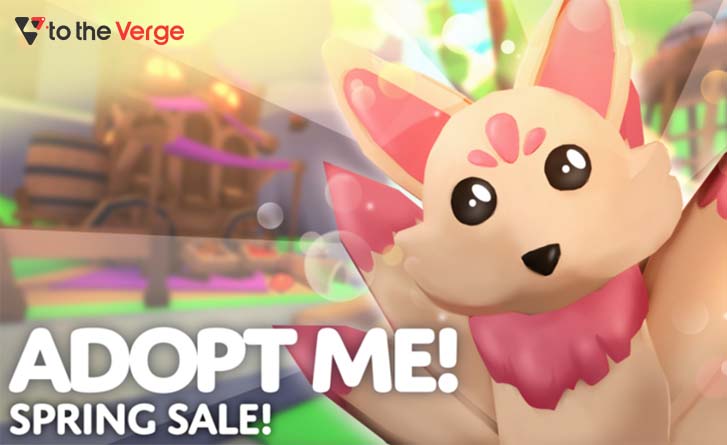 Gaming organizations such as Roblox, Rec Room, and Microsoft's Minecraft mainly develop tools to create their gaming environments more compelling to live in. For example, Roblox has announced a feature known as the spatial voice that uses computer brains to raise and drop the voices of people talking based on how close or far they are.
Apart from all these developments and advancements, many developers believe that Metaverse is still in its initial stages. As a result, it's jarring for people who don't have experience in Metaverse gaming or tech to jump into these digital worlds. In addition, the Metaverse technology isn't sophisticated for social signals, such as wrinkling your forehead, to deliver nonverbal communication.
"If I'm heading for a conversation with my mom or having a serious meeting, I want the real people to be there so that I can better understand them and their emotions," said Denny Unger – head of VR developer Cloudhead Games.
"At an initial level, the technology does not still exist for a few hundred, staying away from millions of people contributing in a shared, synchronous experience," notes Ball. "So we're not there yet, but that doesn't signify that gaming companies cannot be able to formulate, specifically when it comes to player support." Player support is vital for the advancement of gaming in Metaverse since it is still in its infancy.
Player Support In The Metaverse Gaming
Brands must establish a robust digital customer care foundation as the gaming industry gradually adopts the Metaverse. Therefore, it takes a two-split approach.
Building frictionless players and customer experience means companies will require support teams within the Metaverse who have the autonomy to interact straight and impulsively with customers. The Metaverse is an entirely new world to explore, and players will have lots of questions. Compassionate agents will leap onto the floor with players, patiently showing them how.
Secondly, Player support agents must be tech-savvy as the Metaverse comes with connected platforms and services and a progressively intricate web of technologies. Therefore, they should be comfortable with disparate technologies and troubleshooting interactions.
Brands that back their team with cutting-edge technology will leverage artificial intelligence and machine learning to track trends, handle requests, and better understand players. For example, how an in-game conversational robot could contribute to an immersive experience while guiding players and saving time for agents.
It is suitable for brands looking to prepare their player support teams for the Metaverse to build a roadmap. However, that might take some extra creativeness and out-of-the-box thinking, says Roblox CMO Messing. Eventually, it comes down to, What emotions and remembrances do I want them to take off from this experience? How do I want them to return and involve with me again?"
Gaming companies can also extract inspiration from collaborations like Gucci–Roblox and look for ways to enhance the player experience and develop exclusive and exciting touchpoints. Those touchpoints are necessary, says Ball. However, the simple existence doesn't automatically create it a delightful place to be. Instead, brands will significantly inhibit the Metaverse and make it a hot destination for virtual togetherness.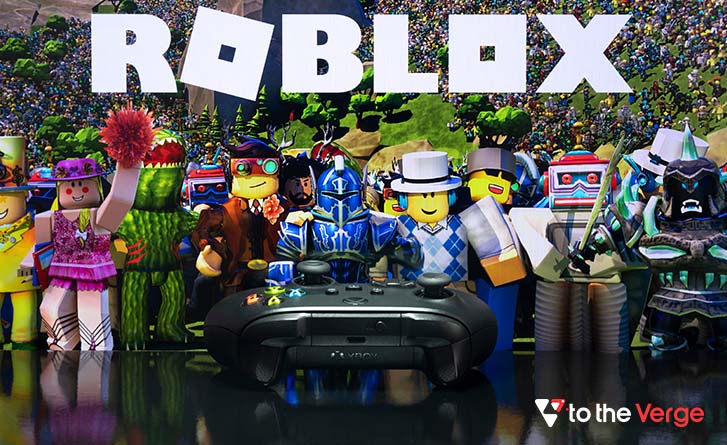 Now that we are very much aware of what gaming in the Metaverse would be and the future of metaverse gaming, we can move into some prominent examples of Metaverse gaming.
Prominent Examples Of Decentralized Gaming Metaverse
With virtual reality gaining traction from various sectors of the world, Metaverse might have considerable scope in the future. Almost every tech-savvy person wants to explore the immersive digital world with AR and VR devices.
Metaverse is said to be the parallel digital platform with the most realistic effects and sensory feedback. With the help of avatars, players can interact with each other in real-time and build landscapes and game world objects. Let's explore some of the finest examples of gaming Metaverse to understand better.
1. Decentraland
Decentraland is the pioneer to try and build a metaverse explicitly. It includes a 3D VR platform with measurable real estate, a cryptocurrency based on Ethereum, and distinct spaces for multiplayer gaming. Decentraland is a social gaming Metaverse accessible to all for playing poker, blackjack, roulette, and slots. In addition, people can play while earning tokens on the Decentraland platform.
Decentral Games and ICE Poker announced an open Metaverse gaming for their players. ICE is an open play mode where players can earn by completing ICE poker daily check-ins, allocating NFT wearables to opposite players for a passive revenue share, gathering wearables, and minting new NFT and trading them on the marketplace.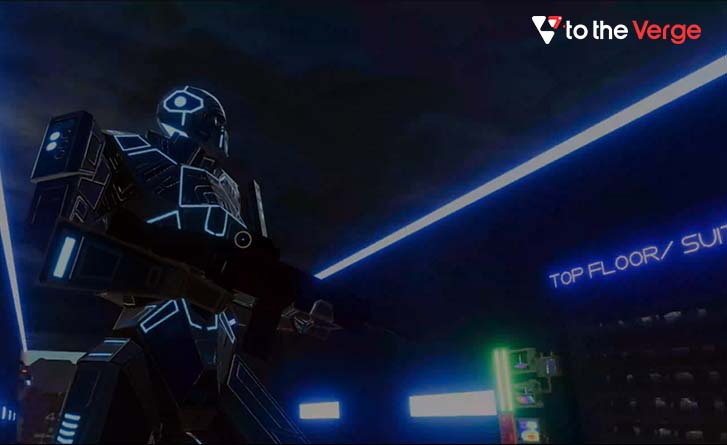 2. Axie Infinity
Axie Infinity is a decentralized gaming Metaverse filled with fascinating avatars, Axies, that players can own as pets. Players target to battle, breed, collect, raise and build kingdoms for their Axies. The gaming platform has a player-powered economy where players can exclusively own, buy, and trade the gaming assets they earned during their gameplay.
While Axie is a thrilling game, it has the features of a social network with earning prospects. The significant difference between Axie and a traditional game is that Blockchain technology design offers the capability to have player-owned economies and reward players who have achieved advanced game levels.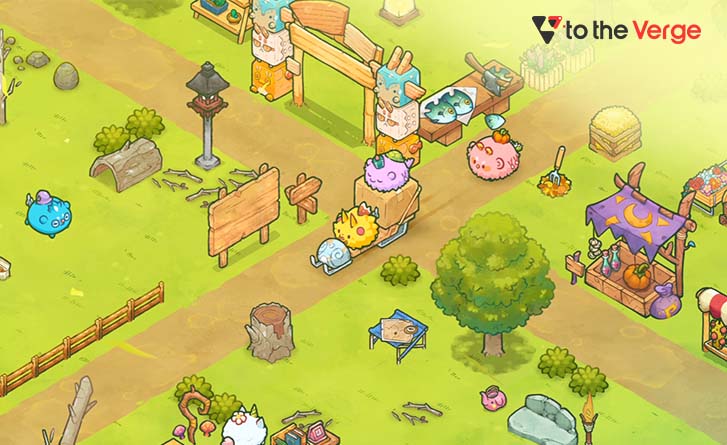 3. The Sandbox
The Sandbox is a virtual ecosystem where players can create, own, and monetize their gaming expertise in the Ethereum blockchain through SAND, a utility token. Their objective is to provide an interactive and immersive Metaverse experience wherein players can build virtual buildings and in-game objects interoperably and without a centralized authority.
Sandbox aims to disrupt the traditional game developers like Minecraft and Roblox by providing creators full ownership of their creations as non-fungible tokens and rewarding their participants with the utility token – SAND.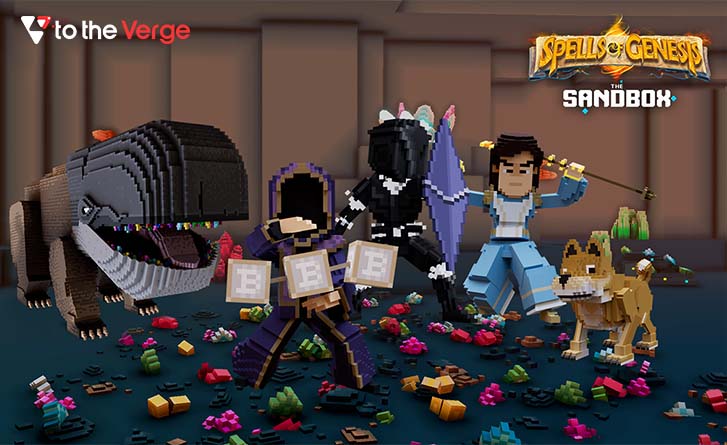 Frequently Asked Questions (FAQs)
Q1. How Metaverse Will Affect Gaming?
Besides making gaming more immersive through AR and VR, the Metaverse should also give rise to better engagement, shareability, and monetization for games. Incorporating eCommerce, NFTs, and other collectibles will allow people to interact with each other and support their favorite players in new ways.
Q2. How Will Cloud Gaming Fit Into The Metaverse?
Cloud gaming appears to be a central part of Metaverse's gaming because it will allow players to game and socialize no matter where they are and with whoever they want. In addition, it will mean that gamers can play whatever video games they want without ever having to physically buy or download a game to their device, rather than being able to stream directly to their favorite console. It is an added convenience that may change the gaming world.
Q3. Is Roblox A Metaverse?
Roblox features many games within its platform, and quite a lot of them offer virtual worlds (the Metaverse) where users can interact with one another. Millions of users can socialize in Roblox without ever leaving their homes with the help of Metaverse.
Wrapping Up
Metaverse might transform how we connect with technology and people. It can be used for gaming, trading, regulating legal processes, video conferencing, game streaming, etc. For example, using Metaverse, gamers compete in an immersive environment and earn by 3D game streaming, minting, and trading the gaming NFTs.
However, online gaming will always be a thing, and the Metaverse isn't going to eat it up entirely. So, people who wish to play games online without the immersive metaverse experience can still do that. But, if you're ready for a truly game-changing experience, get ready for the Metaverse gaming.
Author: Snehil Masih
Snehil Masih is a professional technical writer. He is passionate about new & emerging technology and he keeps abreast with the latest technology trends. When not writing, Snehil is likely to be found listening to music, painting, traveling, or simply excavating into his favourite cuisines.