The NFT world has continued to explode ever since the record-breaking $69 million sales of digital artwork by crypto artist Beeple in 2021. Not only this but numerous big names in TV, music and sports continue to join the trend, including Mila Kunis, Tom Brady and John Legend, who all have companies capitalizing with NFT technology.
Along with the growing popularity of NFT, the number of best NFT marketplaces has sprung up. There are plenty of best NFT platforms available through which you can buy or sell NFTs. However, if you are still a little hazy on understanding NFTs, in that case, you need to know that NFTs are unique digital assets that are built on blockchain technology and cannot be replicated or interchanged by any means.
These digital tokens represent assets like images, trading cards, domain names, videos, artworks, etc. These digital tokens are traded on a platform called the NFT marketplace. Some NFT projects you might be familiar with are CryptoPunks or Bored Ape Yacht Club.
So, buying, selling, and trading NFTs is quite a different experience. With so many different NFT marketplaces available on which you can trade your digital assets, it can be quite difficult to decide which one is the best NFT marketplace to choose from. But don't worry! Below, we have compiled a list of all NFT marketplace that are some of the best NFT selling platforms to count on.
Top 15 NFT Marketplace List To Buy And Sell NFT
With the establishment of countless best platforms to sell NFTs, it has become challenging for artists to sell their digital pieces of stuff. That's why we have collected the entire data, compared all the best NFT marketplaces for artists with one another, and listed the best NFT marketplaces below that will cater to all your requirements. So, here is the list of the 15 best NFT marketplaces you can find online.
1. OpenSea
OpenSea boldly pronounces itself as being the leading NFT marketplace. It offers an extensive range of non-fungible tokens, including artwork, censorship-resistant domain names, trading cards, virtual worlds, collectibles and sports. OpenSea contains ERC721 and ERC1155 assets. You can buy, sell, and discover unique digital assets like Axies, CryptoKitties, ENS names, Decentraland, etc.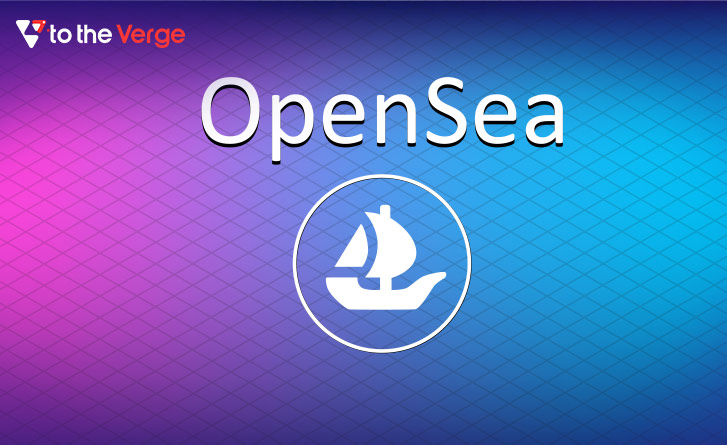 They comprise over 700 projects, including collectible games, trading card games, digital art projects, and name systems like ENS (Ethereum Name Service). In addition, it is one of the best NFT marketplaces for artists in which they can create their own items on the blockchain using OpenSea's item minting tool.
2. Rarible
Rarible is a community-owned NFT marketplace where owners possess the ERC-20 RARI token. The platform has a specific focus on artwork assets. Creators can use Rarible to "mint" new NFTs to sell their creations, whether digital art, books, movies or music albums.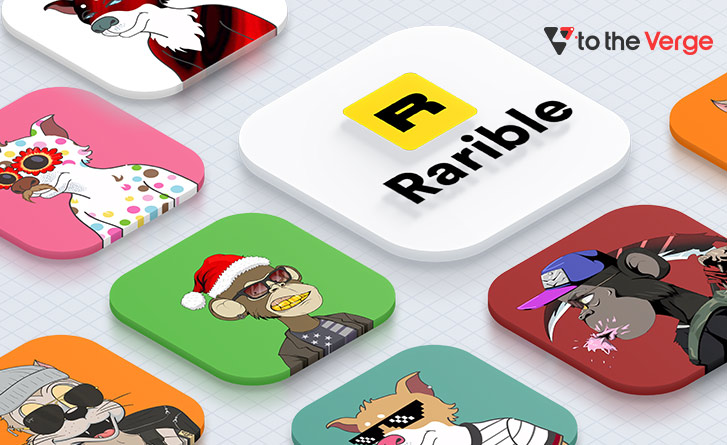 The creator can even sneak a peek of their creation to everyone who comes to Rarible but limit the complete project to the buyer. Rarible buys and sells NFTs in art, games, photography, metaverses, domains, music, memes, etc.
3. SuperRare
SuperRare is one of the best platforms to sell NFT, which focuses on buying and selling unique, single-edition digital artworks. Each artwork on this NFT marketplace is authentically created by an artist and tokenized as a crypto-collectible digital asset that you can own and trade.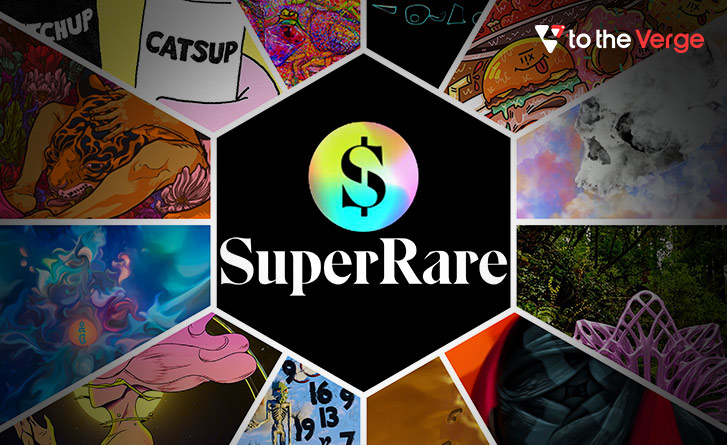 Each artwork on SuperRare is a digital collectible safeguarded by cryptography and tracked on the blockchain. As digital collectibles have a transparent record of ownership, this NFT marketplace is perfect for a social environment.
4. Foundation
Foundation is the best NFT platform designed to bring crypto natives, digital creators, and collectors together to move the culture ahead. Foundation calls itself the new creative economy whose primary focus is on digital artwork.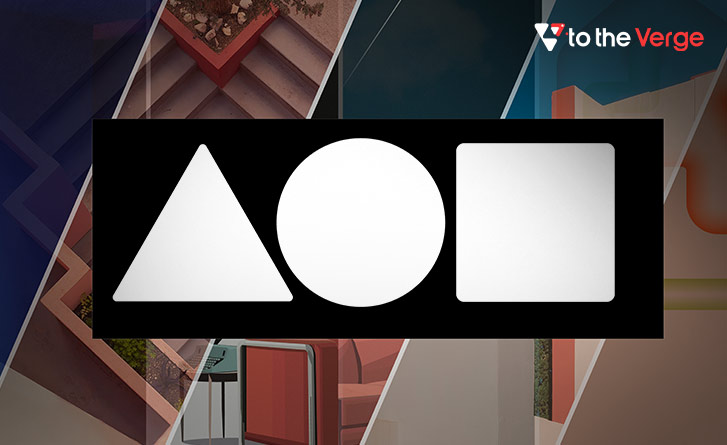 Whenever an NFT trades on Foundation, the artist makes 10% on that secondary transaction, i.e., an artist gets 10% of the sales value any time an investor re-sells their artwork to someone else for a higher value.
5. Crypto.com
When determining where to buy NFTs, another best NFT marketplace option is Crypto.com. This well-known NFT marketplace is one of the top cryptocurrency exchanges worldwide and is used by over ten million people. Apart from its popular crypto-trading services, Crypto.com has introduced its own NFT marketplace. It offers NFTs from art, gaming, celebrities, sport, music NFTs, and crypto.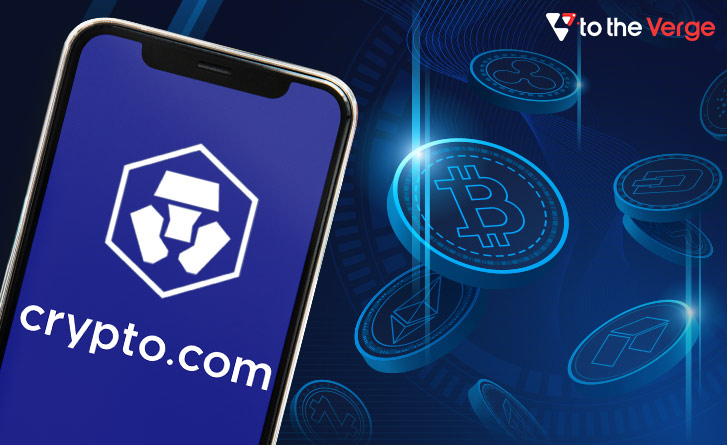 The NFT marketplace is easy to navigate and is available to beginners and skilled investors. It is one of the best NFT selling platforms from the list of all NFT marketplaces that has already collaborated with several high-profile names, such as Snoop Dogg, Boy George etc.
6. NFT LaunchPad
NFT LaunchPad is a new digital asset NFT marketplace launched in February 2022 and has already started generating traction with investors. The marketplace offers NFTs minted on the Binance Smart Chain (BSC) and Polygon blockchains, ensuring a huge range of assets to opt from.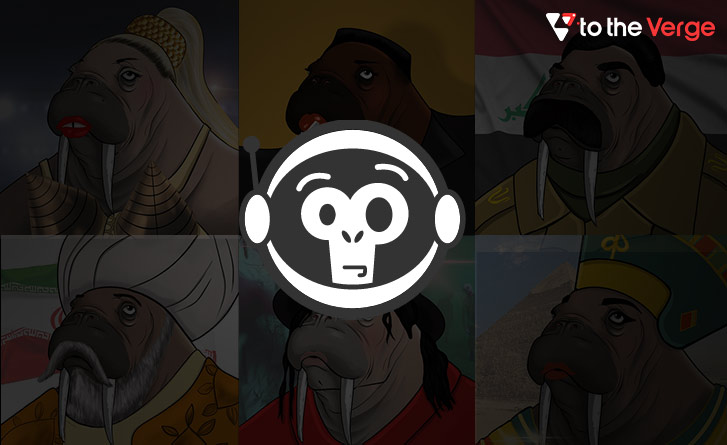 NFT LaunchPad's assets are denominated in Wrapped BNB (WBNB), the most widely-used cryptocurrencies. This NFT marketplace can be accessed through a web browser and features an easy-to-use interface with visibly-marked sections for buying and minting NFTs. Minting is also simple with NFT LaunchPad, as several formats are supported (including MP4).
7. Binance
Another highly-recommended best NFT platform if you're looking to buy and sell NFTs is the Binance NFT Marketplace. As the name implies, this NFT marketplace is led by Binance – the world's leading cryptocurrency exchange, as per CoinMarketCap.
Binance offers low fees, extending to the NFT marketplace, as users can buy NFTs with only a 1% transaction fee. Moreover, the Binance NFT Marketplace offers NFTs on the Binance Smart Chain and the Ethereum blockchain, ensuring a massive collection of tradeable assets.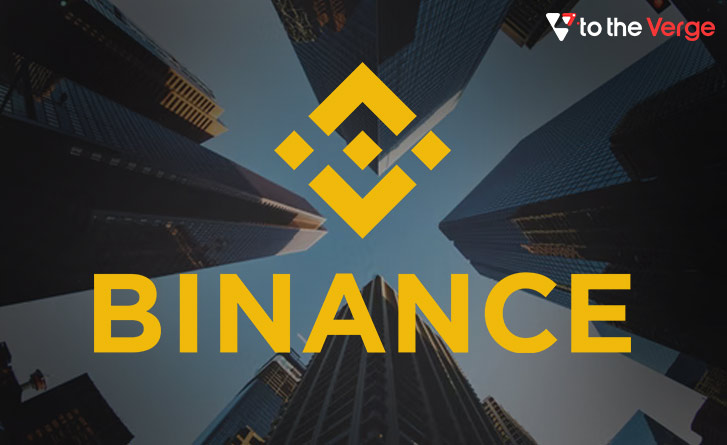 The Binance marketplace's interface is easy to navigate and includes NFTs in art, sports, entertainment, gaming, collectibles, etc. Binance NFT Marketplace also offers a 'Mystery Box' feature, in which users can buy a box and get a random NFT that could be exceptionally valuable.
8. AtomicMarket
AtomicMarket is a shared liquidity NFT market smart contract used by several websites. Shared liquidity means that everything listed on one NFT marketplace is also available in all other markets. It is an NFT marketplace for Atomic Assets, a standard for non-fungible tokens on the EOSIO blockchain technology.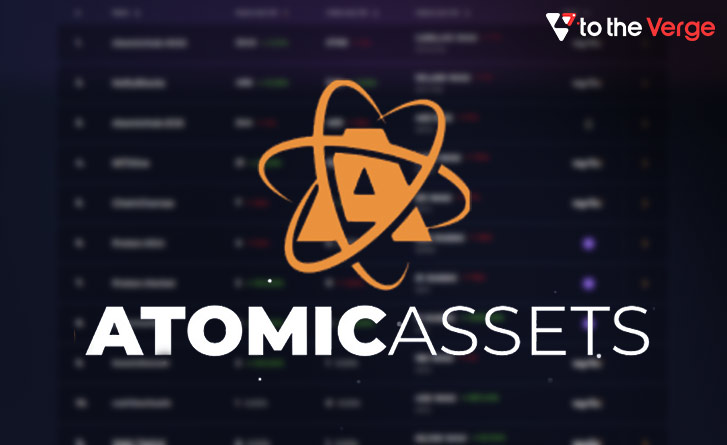 Anyone can use the Atomic Asset standard to tokenize and make digital assets and buy, sell and auction assets using the Atomic Assets NFT marketplace. In addition, you can list your own NFTs for sale on the AtomicMarket, and you can browse current listings.
9. BakerySwap
BakerySwap NFT marketplace is an automated market maker (AMM) and decentralized exchange (DEX) on Binance Smart Chain (BSC). It uses a native BakerySwap token (BAKE). It is a multi-functional crypto hub offering decentralized finance (DeFi) services and a crypto launchpad and non-fungible token (NFT) supermarket.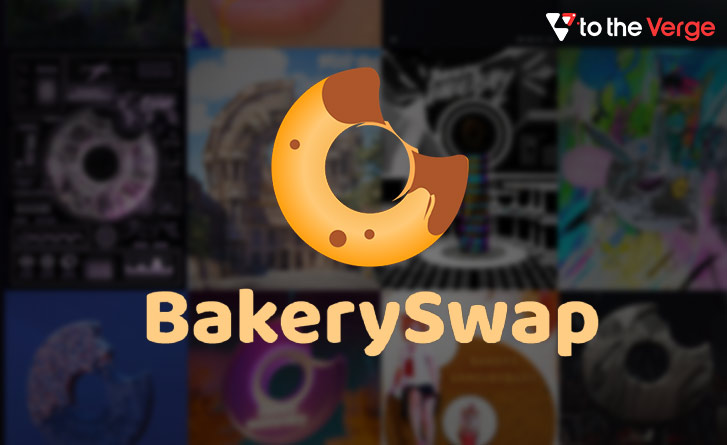 BakerySwap's NFT supermarket hosts digital artwork, meme competitions, and NFT in games that people can pay in BAKE tokens. In addition, you can use NFTs in 'combo meals' to get bonus BAKE tokens.
10. Enjin
Enjin NFT Marketplace is a process through which you can explore and trade blockchain assets. It is the authorized NFT marketplace for Enjin-based NFTs. It has enabled $43.8 million of Enjin Coin to be spent on digital assets, comprising 2.1 billion NFTs. In addition, you can easily use the Enjin Wallet to list and purchase gaming items and collectibles.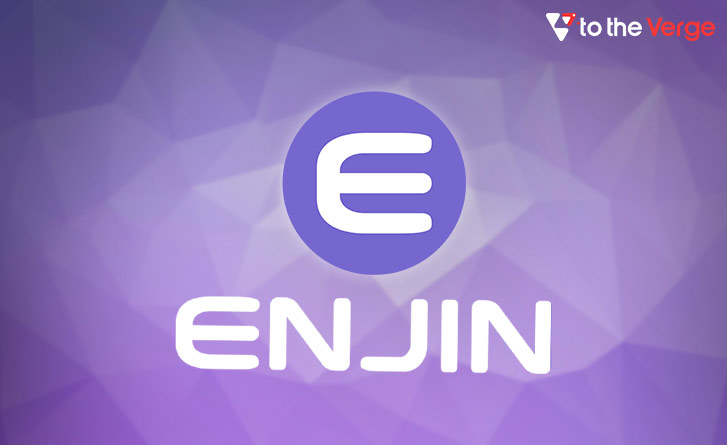 The Projects page includes Enjin-powered blockchain projects, from game collections and games like Age of Rust and The Six Dragons to gamified reward programs such as Microsoft's Azure Heroes, community-created collectibles, and NFTs by organizations like Binance and Swissborg.
11. Portion
Portion is an online NFT marketplace joining artists and collectors through Blockchain technology to sell effortlessly, invest and own art and collectibles with transparency. It involves the Artist Community, a worldwide network of decentralized artists and creators.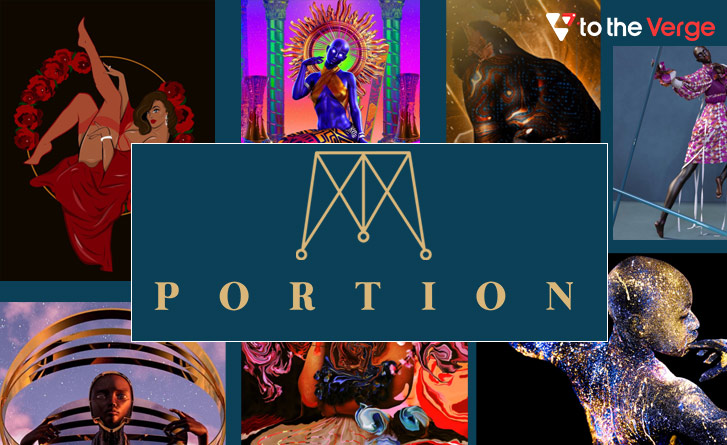 Portion Tokens are ERC-20 assets on the Ethereum Blockchain and exist to govern and vote on the platform's future decentrally. New tokens are issued for artist grants, liquidity mining, future team members and partnerships. New Portion Tokens are also distributed when artists make new NFTs that cost 500 PRT each.
12. Nifty Gateway
Nifty Gateway is one of the best NFT marketplaces for artists that have sold artworks from digital artists and celebrities like Beeple, Daniel Arsham, Pak, and Grimes. The NFT selling platform is handled by Gemini, a structured and safe crypto exchange. It is considered a high-end NFT marketplace because it collaborates with popular creators and brands.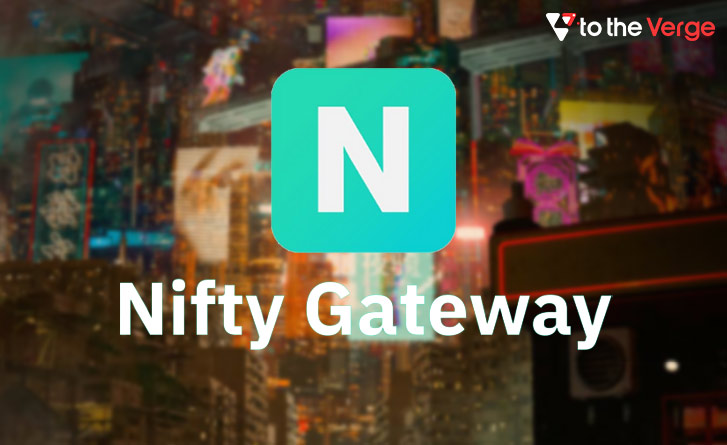 What makes Nifty Gateway unique is that it allows digital creators to receive a percentage of secondary market sales. So, when someone buys your NFT, you will get a cut from the sales. Furthermore, Nifty Gateway has open editions, which allow creators to mint infinite editions of their works for a limited time.
In addition, Nifty Gateway makes selling NFTs comfortable for creators by managing all the technical characteristics associated with the creation and sale of NFTs by providing technical assistance. Finally, if you are a collector, Nifty Gateway allows you to buy other NFTs using fiat currencies. (exceptionalpets.com)
13. Decentraland
Decentraland is a virtual reality world built on the Ethereum blockchain, making it a safe and trustworthy NFT marketplace. It allows users to acquire virtual properties and other digital assets like art, wearables, and even names stored on the Ethereum blockchain smart contracts.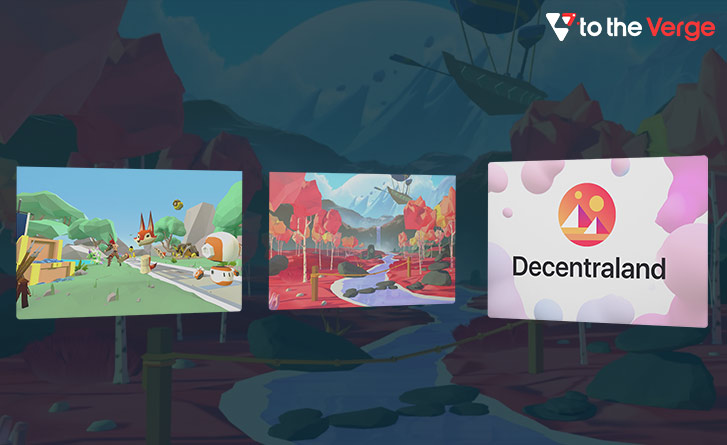 Apart from letting you purchase digital assets, Decentraland also enables you to create your assets listed on the Decentraland Marketplace. In addition, it has an easy-to-use drag-and-drop builder tool that allows you to create avatars and 3D backgrounds. Decentraland is different from other NFT marketplaces because its tokens are designed to have equal worth and transferability as their real-world counterparts.
14. Axie Infinity
Axie Infinity is a well-known blockchain-based game that works as an NFT marketplace. This is one of the best NFT marketplaces that work on NFT games. This NFT marketplace is dedicated exclusively to being available to the in-game assets of the game. Hence, it lets the players mint, sell, and buy Axies and other in-game purchases from the NFT game.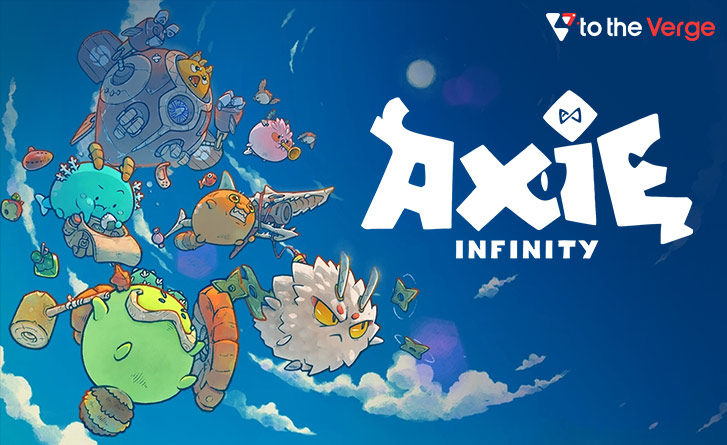 Axies are exclusive digital creatures that look similar to Pokemon, who love to battle. Users can use Axies to buy and sell NFTs on the Axie NFT Marketplace.
15. Mintable
Mintable is the best NFT marketplace built on the Ethereum blockchain. It allows creators to mint their NFTs for free and makes it simple for you to sell or auction your works.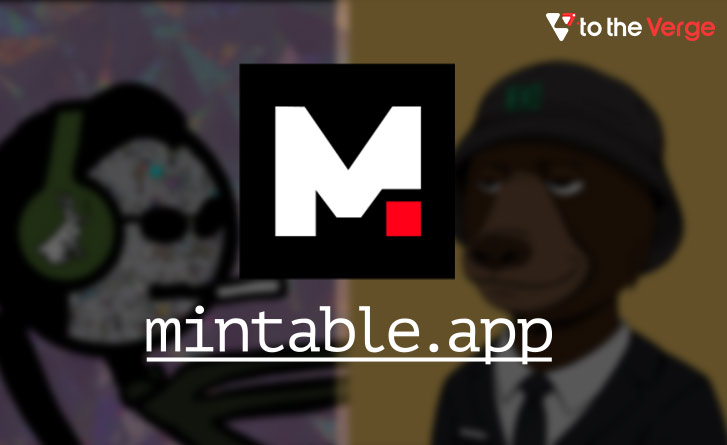 On Mintable, various users can create, distribute, purchase, sell, and trade their digital assets, like musicians and animators. The platform allows creators to use smart contracts on the blockchain to create digital assets without knowing how to code. It also allows digital creators to turn their digital files like PDFs and MP4s into NFTs that they can market through their Mintable store.
Before fully utilizing Mintable, you must buy Ethereum first from exchanges like Gemini and Binance. You then have to link your wallet to Mintable to enable all of your NFT marketplace transactions, where you can store your digital assets and cryptocurrency.
FAQ – NFT Marketplace
Q.1 Which marketplace is best for NFT?
The best NFT marketplace is the one that confirms your needs and priorities. The best NFT marketplace needs to be simple and user-friendly, no matter where you are or what device you are using. It should also provide support for multiple NFT wallets and payment options, which is helpful if you want to buy NFTs with the payment method you use in your crypto wallet.
Q.2 What's the best NFT marketplace for selling crypto art?
You can use many online platforms to buy and sell an NFT. Some popular NFT auction platforms include OpenSea, Rarible, SuperRare, Nifty Gateway, Foundation, Decentraland, BakerySwap, Axie Marketplace and NFT LaunchPad.
Q.3 How many NFTs are there?
There are around 360,000 NFT owners as of 2021. As per the Financial Times and Chainalysis, approximately 360,000 NFT owners hold about $2.7 million in NFTs between them.
Key Takeaway On Best NFT marketplace
NFT marketplaces are your route to investing in digital assets, collectibles, and art. But make sure to choose the best NFT marketplaces that suit your buying and storage needs based on the type of NFT and the crypto you're interested in using for transactions.
Also, be aware that this is an extremely speculative new industry. Some NFTs may skyrocket higher in value, but there's no assurance. The value of digital art and collectibles works much like physical art and collectibles. Value is subjective and determined by elements such as individuality and the artist's reputation. Therefore, make the investment by evaluating your overall investment strategy, net worth, and investment time prospect.
Author: Snehil Masih
Snehil Masih is a professional technical writer. He is passionate about new & emerging technology and he keeps abreast with the latest technology trends. When not writing, Snehil is likely to be found listening to music, painting, traveling, or simply excavating into his favourite cuisines.