The hype around NFT is real as it has proved its capabilities as an exceptional tool for tokenizing real-world and digital assets with a better assurance of value. Although the domain of NFTs is still developing, it has the potential to transform the traditional markets for artists and collectors.
However, you would require a top NFT wallet as a critical tool for participation in the emerging realm of non-fungible tokens. NFT wallets are digital wallets that help your gather cryptocurrencies and NFTs in one place. In addition, the NFT wallets help you receive additional assets along with purchasing things with the assets in your ownership.
Recently, the huge rise in NFT purchases has also led to the development of functionalities in the best NFT wallets for storing the NFT art after NFT minting. Interestingly, wallets for NFT do not have the assets in a digital version of a specific bank account.
In contrast, the NFT wallet only stores the information concerning the location of your assets on the blockchain. Therefore, all different NFT wallets have various features, and you must look for the essential characteristics to avoid confusion. There are many options when looking for the most popular NFT wallets. So, which popular NFT wallet should you use to store your valuable NFTs? Here's a list of the 6 best wallets for NFT.
List of Top 6 NFT Wallets
The growth of the NFT space has led to the significant rise of the different types of NFT wallets. Simultaneously, the phenomenon has also resulted in many complications for NFT users. Here is a list of 6 top NFT wallets you can use to step into the NFTs world.
1. Metamask
MetaMask is one of the best NFT cold wallets, through which users can download MetaMask as a browser extension and connect it to websites from which they wish to buy NFTs. It also allows investors to create multiple NFT wallet addresses. So, for example, you could have one address to gather cryptocurrencies and another for storing NFTs.
ConsenSys is the company behind the NFT wallet – Metamask, which built a mobile application in 2020. Holdings sync perfectly across the desktop and mobile versions of the NFT wallet. The mobile app also comprises a built-in browser for decentralized applications, dApps, and NFT marketplaces.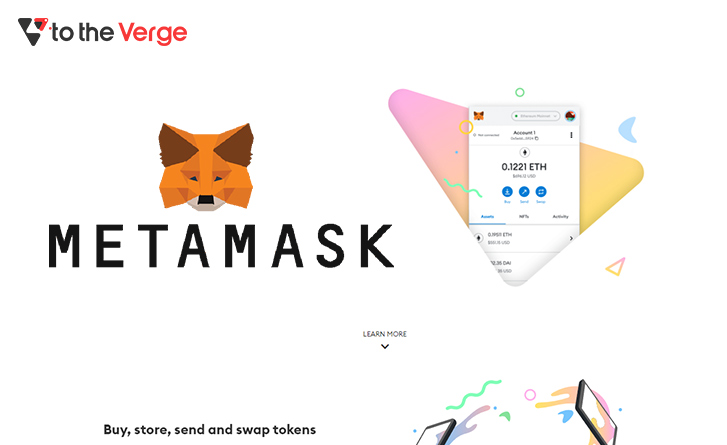 The key benefit of using MetaMask is its implementation on top NFT marketplaces. Whether it is Rarible, OpenSea, or Decentraland, it has grown into an industry standard to offer MetaMask compatibility. But this popular NFT wallet has issues, such as it only supporting Ethereum blockchains, so it is unsuitable for NFTs minted on networks such as Solana.
2. Coinbase Wallet
Coinbase has proven itself as one of the best NFT wallets and a prominent market leader in crypto exchanges. Inspired by the MetaMask NFT wallet, Coinbase introduced a browser extension in 2021 that can connect to supported websites. In addition, there are a huge number of NFT marketplaces that support the wallet, including Rarible and OpenSea.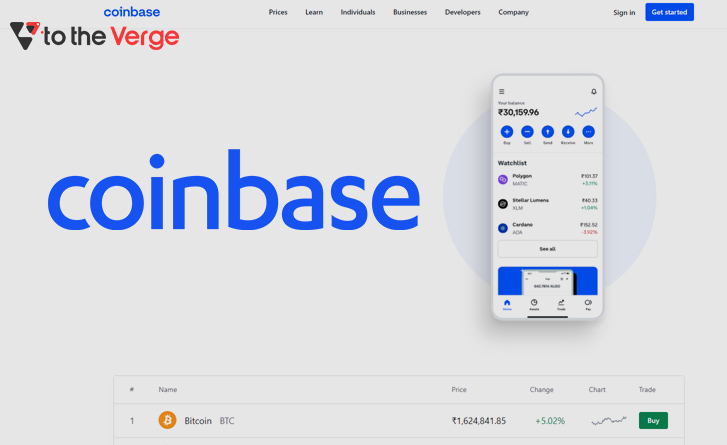 If you're wondering where to store your NFTs, Coinbase has announced other features that make the NFT procedure straightforward. For example, investors can send NFTs to people using their usernames instead of copying long wallet addresses.
Additionally, Coinbase has insurance cover over a portion of digital assets against theft, including violations. However, it does not cover theft because of a breach or loss of your login credentials. The company's centralized nature can discourage those looking for a decentralized NFT wallet. Also, users must supply personal information to complete the KYC checks, including identity documents, such as a passport or driving license.
3. Trust Wallet
A range of NFT wallet apps can store NFTs, but Trust Wallet is one of the most popular mobile-only wallets for NFT. The app was developed by Binance in 2018, providing it support from the largest crypto exchange.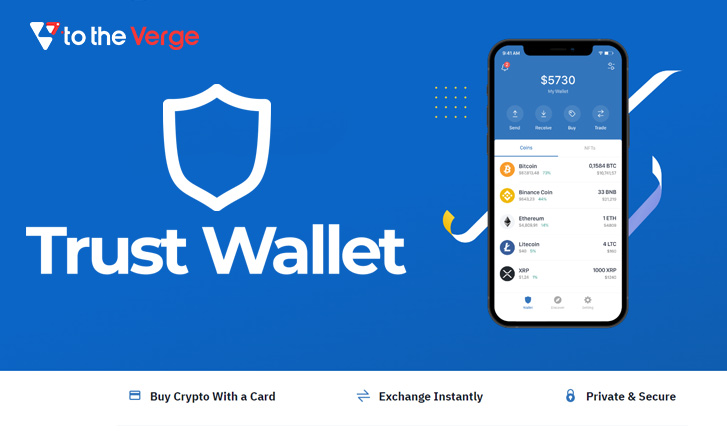 Trust Wallet has managed to maintain some decentralized features, such as giving users anonymity when signing up. In addition, unlike Coinbase's NFT wallet, users do not have to complete KYC checks when creating an account.
Although the wallet is to some extent inclined towards Binance Smart Chain, it provides support for more than 50 blockchains, including Ethereum. In addition, CryptoNewsz stated it is one of the best wallets for NFT storage. He says, "The user interface of Trust Wallet is easy, straightforward, simple to be downloaded and installed on your mobile devices. This has helped the platform accrue above five million active users."
4. Enjin Wallet
Enjin's NFT wallet was designed to support its gaming platform as a convenient method to store NFTs and cryptocurrency. However, it has become one of the safest and most secure third-party NFT wallets. Enjin's NFT wallet offers cutting-edge hardware encryption to safeguard your digital assets.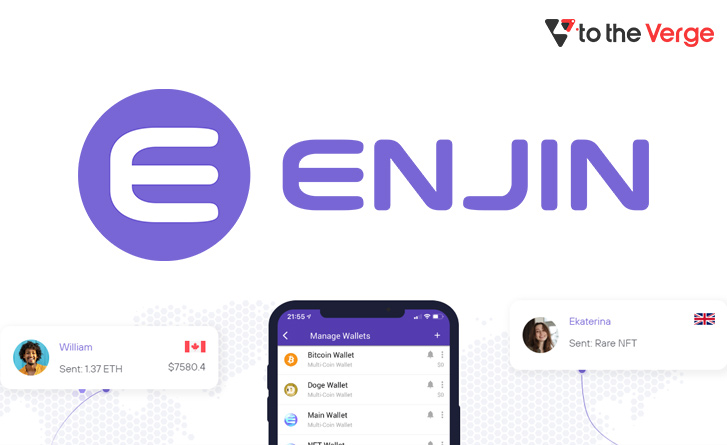 Enjin has also launched its NFT marketplace, where you can create and sell an NFT using its native token, ENJ.
For those looking for an incredibly secure NFT wallet with the gaming industry at its heart, Enjin offers an excellent solution. However, its main drawback is its lack of support on other NFT marketplaces, including OpenSea and Rarible.
5. AlphaWallet
AlphaWallet is a well-known open-source cryptocurrency wallet. But it has a few limitations, such as it's the mobile-only version being supported by Ethereum only. On the other hand, the simple user interface makes it very simple for novices to understand. A whole wallet section is committed to NFTs and gaming tokens. It also lets users add meta tags to their tokens to search and filter them when browsing their collection effortlessly.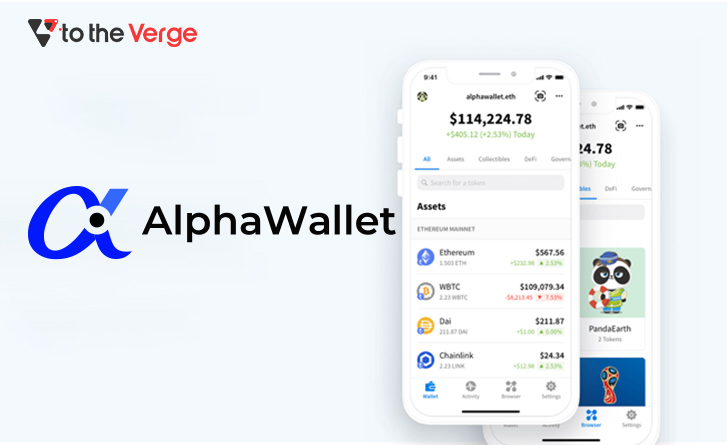 AlphaWallet works effortlessly with OpenSea, Dragonereum, CryptoKitties, and ChainZ Arena, among other NFT marketplaces and blockchain games. In the same way as others, it has a built-in dApp browser to discover more NFT marketplaces and direct access to DeFi apps such as Compound.
6. Math Wallet
Math Wallet is a strong substitute for Metamask and other popular NFT wallets. Its biggest advantage is that it supports more than 70 blockchains. In addition, it provides a web, desktop, and mobile version of the NFT wallet that syncs across devices and has integrations with numerous hardware wallets.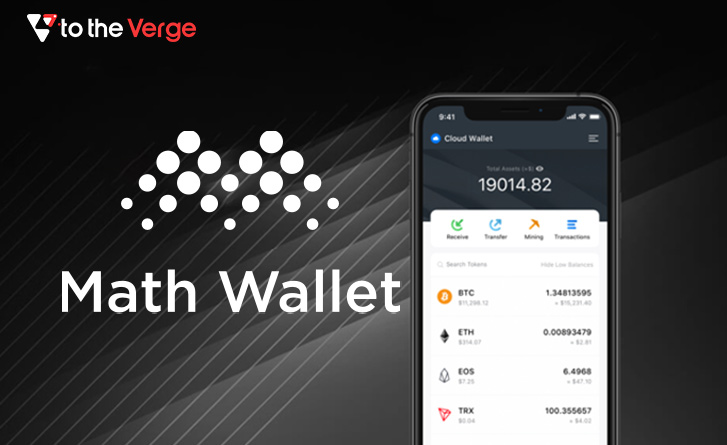 Math Wallet will also allow creating multiple addresses and has a dApp browser that lets users view NFT marketplaces. In addition, it includes several other features for cryptocurrency holders — staking, swapping, etc. and offers its utility token.
FAQs:- NFT Wallets
Q.1 How Many NFT Wallets Are There?
There are more than 2.7 million individual NFT wallets available in the market, according to NonFungible.com. Although numerous different NFT wallet providers exist, there has not been much research into the exact number.
Q.2 How To Create NFT Wallet?
Creating an NFT wallet depends on your chosen provider – some are easier than others. For example, all users need to create a MetaMask wallet is a password and notice the 12-word seed phrase. In the meantime, NFT wallet such as Coinbase needs their users to go through KYC checks.
Q.3 Can I Store An NFT In Any Wallet?
Most crypto wallets let you store NFTs. But investors should always take a proper check before moving their NFTs because it can cause losing their assets.
Conclusion
For those looking to store their NFTs, there are a lot of best NFT wallets out there, and making a well-versed choice is crucial for safeguarding your digital assets. Therefore, safety should usually come top of the list of priorities. But with that, investors should look at the features they are interested in. Whether that is the ease of use or the number of supported blockchains, plenty of wallets suit your needs.
However, the best way to learn more about investing in cryptocurrency and NFTs is to start buying and selling them. Download and set up a top NFT wallet, browse the best NFT marketplaces, transfer the necessary currency to your new wallet, and make your first purchase.
With firsthand experience, you can learn what characteristics are crucial to you in an NFT wallet, which marketplaces you like, which blockchains your preferred NFTs are using, and how the world of digital collectibles works. So, it's time to proceed and take your pick among the most popular NFT wallets and dive into the world of NFTs.
Author: Snehil Masih
Snehil Masih is a professional technical writer. He is passionate about new & emerging technology and he keeps abreast with the latest technology trends. When not writing, Snehil is likely to be found listening to music, painting, traveling, or simply excavating into his favourite cuisines.