Gaming is a form of entertainment that engages all parts of the human brain and stimulates the senses with excitement, thrill and exhilaration. People of all kinds and ages have played some or the other type of games during their childhood.
In the present times, however, gaming is not limited to the scope of childhood memories, fun and leisure. It is now gaining prominence under the pretext of metaverse gaming as a unique way to earn money! Several games are being released or renamed as metaverse games and played extensively by different age groups, and many of them are tapping into the disruptive potential of emerging technologies.
The buzz and hype around play to earn metaverse games is surging given the heated discussions and developments in immersive technologies like extended reality (XR), augmented reality (AR), virtual reality (VR), and other deep-tech such as the internet of things (IoT), artificial intelligence (AI), and more.
In this article, we've covered the basic question that any newcomer in the space would ask, such as what the metaverse games are? How to play metaverse games? And what are the best metaverse games to play? The answers to these questions have been put most simply for you. Read till the end to learn more!
What Are Metaverse Games?
Metaverse games can simply be explained as games or gaming platforms that allow players to have an immersive and engaging gaming experience emphasizing 3D virtual reality and impressive graphical content creation.
The most special features of metaverse gaming come from the interoperability and cross-platform compatibility that they aim to offer. In addition, the metaverse games are gaining popularity because they would make gaming a more lucrative and seamless experience by introducing the play-to-earn feature.
How To Play Metaverse Games?
Anyone can play metaverse games by registering or creating an account on several available metaverse gaming platforms. Once they familiarize themselves with the gaming portal and the different features, players can get hold of the various challenges and quests in the games.
After a few trials, they can actively play to earn in the metaverse games and enjoy. Below is a list of metaverse games that you can begin with and even make money.
List Of Metaverse Games To Make Money
1. Axie Infinity
Axie Infinity is one of the best metaverse games to earn money, developed and published by Vietnamese studio Sky Mavis. The online metaverse game is popular for its in-game economy that uses ethereum-based cryptocurrencies.
Using cutting-edge blockchain technology, it leads the metaverse games list by rewarding the players for their engagement in an ever-expanding universe of games. Axie Infinity entails token-based creatures called Axies – that are fierce and love to hunt for treasure, battle, and build. Each Axie has unique strengths and weaknesses that affect the adventures and battles the players participate in.
Fortunately, Axie Infinity isn't a platform-specific metaverse game, and players that use iOS, Microsoft Windows, Android and Macintosh operating systems can play the games on their respective devices.
The online strategy video game sold the most expensive Axie ever at the valuation of $820,000. With a huge number of daily active players reaching approximately 2.8 million, its in-house marketplace has traded NFTs and other accessories worth $3.6 billion.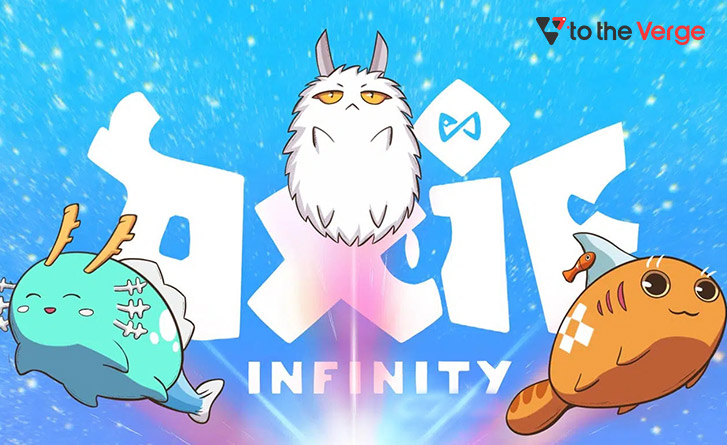 2. The Sandbox
The Sandbox is another metaverse gaming platform that provides a virtual world where the player may develop, take ownership of, and even profit from monetization opportunities from their metaverse game experience.
Built on the Ethereum blockchain, with a visually appealing design and enticing gaming experience, The Sandbox metaverse open multi-week Play-to-earn event 'Alpha' has attracted several players and recently completed its second season.
Even though The Sandbox is still in its development phase, it has disrupted the presence of some of the established best metaverse games like Minecraft and the Roblox metaverse.
What differentiates The Sandbox from the other play-to-earn metaverse games is that it grants genuine ownership to creators in the form of non-fungible tokens or NFTs, and players who actively participate in the game's ecology receive rewards for their efforts and engagement.
Astonishingly, The Sandbox is a strong placeholder in the best metaverse games to play and experience list, with a market share of about seven percent in the metaverse market.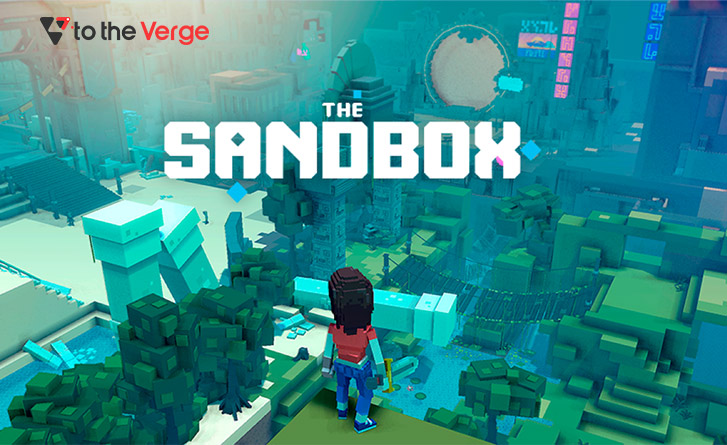 3. Alien Worlds
A metaverse game with seven planets that reproduce a digital replica of Earth and has fabricated a unique economy based on Trillium (TLM) game tokens, Alien Worlds is one of the most interesting and best metaverse games.
Alien Worlds is a free-to-play game accessible on the Steam platform. It offers a cross-chain bridge to the players enabling them to teleport TLM, their native game token, between Binance Smart Chain (BSC), Worldwide Asset Exchange (WAX), and Ethereum.
In addition to the interoperability of Trillium, the game has the provision of Planet DAOs that enables the players to participate in the weekly elections for council candidates, present their plan on how to distribute the planetary treasury or even run for planetary council.
Players can also build their NFTs in this game, become a member of a community based on their interests, share their work and explore the metaverse. These features make Alien Worlds one of the best metaverse games to earn money.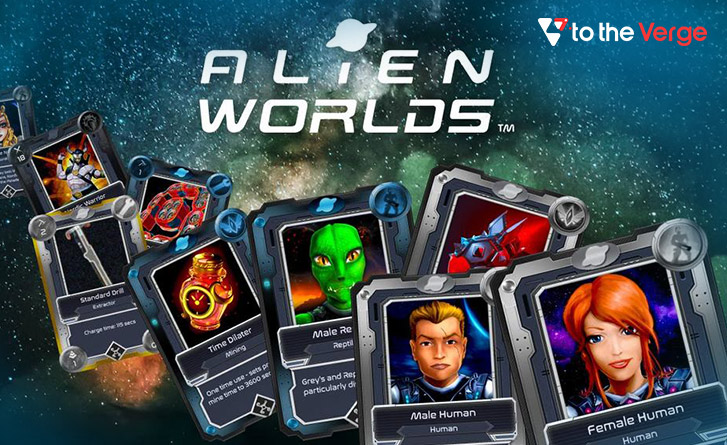 4. Splinterlands
Splinterlands is a play-to-earn metaverse game that allows the players to earn daily and win rewards from various tournaments, top-ranked play positions and exciting quests. It gives players the opportunity to earn, irrespective of their skill level or collection size.
The metaverse game that is built on blockchain technology is cross-compatible with other blockchains such as Ethereum, Tron and WAX. Consequently, players can sell their cards on any platform and even convert their digital collectible cards to crypto, combining them to gain levels and trade or rent them with other players.
The key features of the games entail the four rarities that have different levels and circulation caps, seven stats through which players can assess their performance, seven elements collectively called the 'Splinters,' 64+ unique abilities to twist the game in unexpected ways, and 500+ cards to make a robust collection.
Splinterlands gives the players an exciting metaverse gaming experience by utilizing the disruptive potential of blockchain technology.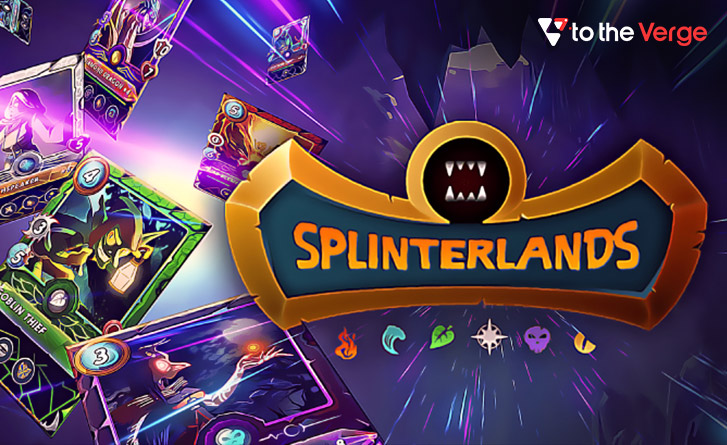 5. Farmers World
Farmers World is an NFT metaverse agriculture game built on the WAX or Worldwide Asset eXchange Blockchain. Anyone can participate in the game and become a part of the Farmers World by registering and owning a WAX wallet and equipping essential tools to play the game.
Players can build their farms, manage animals and do other agricultural activities. In addition, players may also mine GOLD and NFTs and can also visit other players' digital farms to compete for in-game resources.
Farmers World is an engaging metaverse game to earn money and has one of the largest global online communities with more than 150000 people.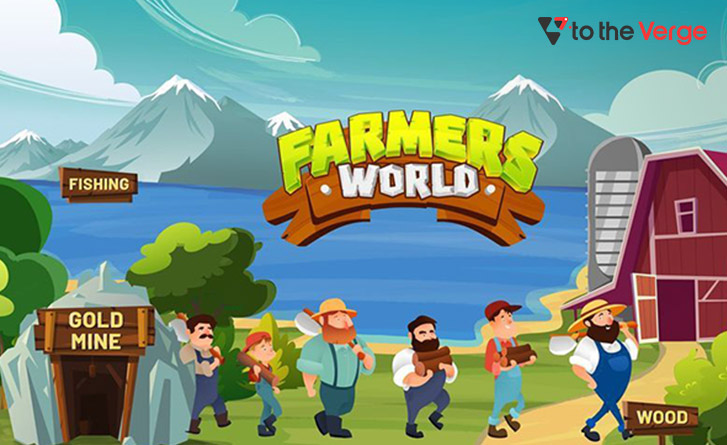 6. Decentraland
Decentraland is one of the most famous multi-purpose metaverse platforms that also allows people to fabricate virtual structures and charge other metaverse game players to visit or use those.
Players or participants can even organize events and other metaverse games to earn money, including trading and selling NFTs in the form of digital avatars or outfits and similar digital assets.
The platform is an Ethereum blockchain-based decentralized, 3D virtual reality space that allows players and other users to experience the initial concept of the metaverse. Decentraland has been evolving into a community-driven DAO wherein the players and members have the opportunity to participate in the decision-making process by voting rights.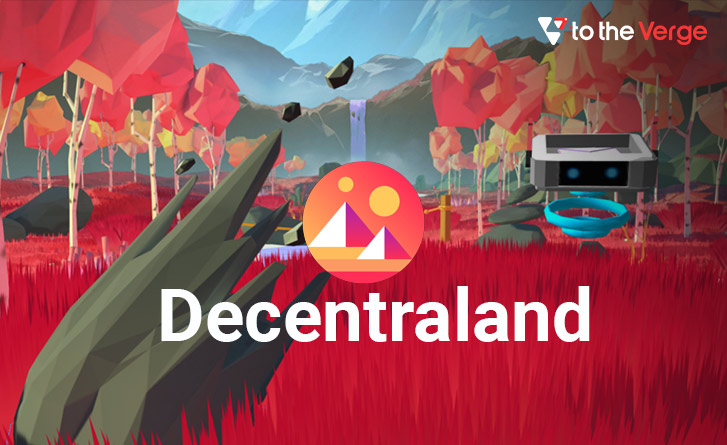 7. Metastrike
Metasrtike is a blockchain-based, virtual reality, first-person shooter, metaverse game wherein the players would be equipped with a collection of weapons using which they can upgrade their level and earn NFTs and other tokens as rewards.
The game is an NFT trading, free-to-play and play-to-earn metaverse game. In addition, three modes – Zombie, Team, and Deathmatch, will be available for the players to choose from. They can also customize and build their maps to play in the metaverse and earn rewards.
Metastrike has proposed a dual token model making it one of the most exciting, highly anticipated, and best metaverse games to play.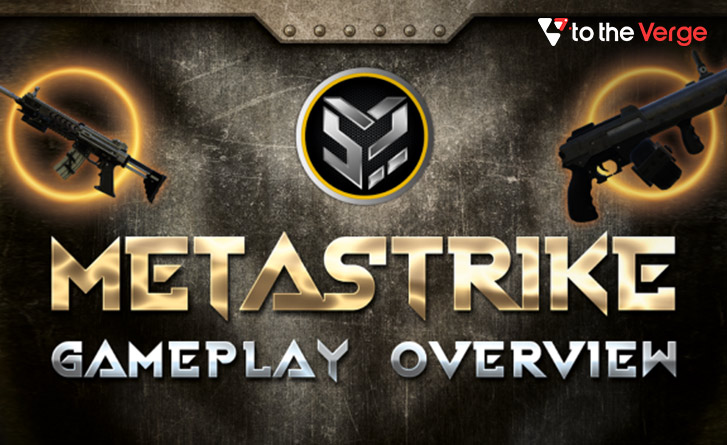 8. CyberTrade 
On the list of meatverse games, CyberTrade is undoubtedly the most unique and futuristic play-to-earn metaverse game. It offers a triple-A gaming experience by implementing the most progressive NFT personalization technology.
The game will offer players rewards for spending time in the game, even if they don't win any challenges or quests. Players can have fun and earn CyberCash for their time. If the players find it difficult to win, they'll be rewarded for their time and loyalty with CyberCash everyday.
The unique and player-friendly features of this game seem quite encouraging for the players, and therefore, CyberTrade could become the best metaverse game to earn money.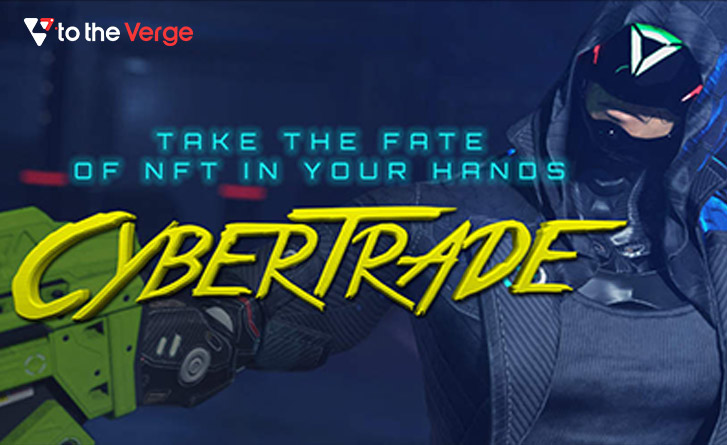 9. Plant vs. Undead
Plant vs. Undead is a multiplayer tower defense metaverse game that focuses on teamwork and cooperation. Players can access and purchase distinct NFT-backed digital plants and other digital in-game assets to compete with other players and complete challenges.
It has a native token called PVU that offers three utilities:
As in in-game currency, players can use it in the marketplace to purchase seeds and plants.
As a social feature, it is sharable and can be sent to friends in the chats and can be used to exchange NFT assets.
Finally, it enables the play-to-earn metaverse game feature as all game modes would reward real value, including the free-to-play plants.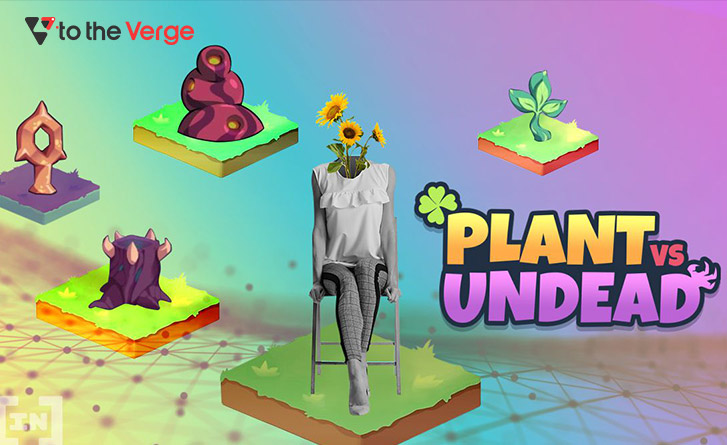 10. Illuvium 
Illuvium is an open-world role-playing metaverse game developed on the Ethereum blockchain, with a central premise to explore the sizeable virtual environment it contains.
It is a graphically-rich and sci-fi adventure play-to-earn metaverse game wherein the players are supposed to assemble the strong, extremely rare and difficult to come by creatures known as "Illuvials."
Players can earn crypto tokens as in-game rewards by playing, completing quests, and performing special achievements. They can also trade and sell their Illuvials and other digitally crafted/collected NFT items on its unique marketplace. The best part is that there will be no gas fee for peer-to-peer trading.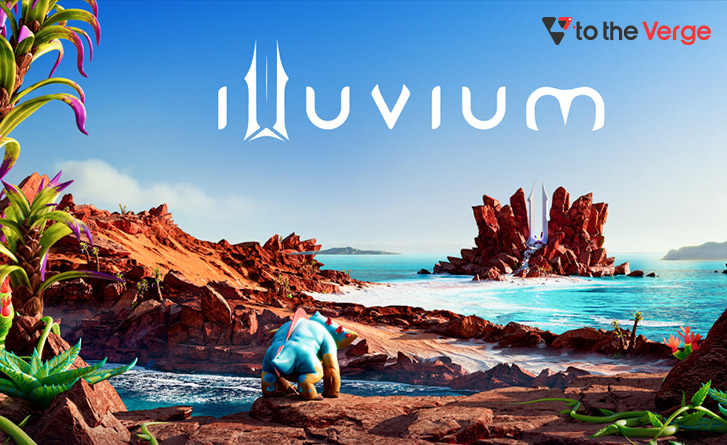 The Bottom Line 
Meatverse games could be considered a suitable medium to explore the realm of the metaverse and understand how it helps connect and earn. The play-to-earn metaverse games have pulled the attention of netizens, especially those who wish to be professional gamers. Several free metaverse games have come into the market, enabling players to form their preferences and give feedback to help create the best metaverse games for the future.
Author: Snehil Masih
Snehil Masih is a professional technical writer. He is passionate about new & emerging technology and he keeps abreast with the latest technology trends. When not writing, Snehil is likely to be found listening to music, painting, traveling, or simply excavating into his favourite cuisines.