Education is a field of social significance where the effective implementation of emerging concepts like the metaverse and immersive technologies such as VR and AR can help make beneficial alterations in the traditional pedagogies.
During the pandemic, academic institutions and educators could feel the limitations of physical education across the globe. Subsequently, they felt the potential and requirement of enhanced digital learning, thus transforming the traditional learning model into a more-technology-driven learning format.
Along those lines, the world of technology could see significant improvements in VR, most notably on the ideological front concerning the metaverse.
Undoubtedly, the vision of a spatial virtual reality world, known as a metaverse, is linked to several sectors, including healthcare, professional training, military, and defense, etc. And one of the best ways to measure its effectiveness can be accentuated by how it could help change the world of education.
In this article, we'll cover the meaning of metaverse for beginners and briefly elaborate on how the metaverse would benefit the students, what could be some of its implications in education, and other questions in a similar context. Read till the end to learn more!
What Is The Metaverse? 
An immersive 3D environment that will be the future of the internet where all the online interactions and worldly activities would feel more interactive and realistic than the traditional 2D encounters over the internet is a generalized meaning of the metaverse.
As a new and emerging space that has evoked interest among the people, fueling thoughts in the direction of its potential use-cases, metaverse might be an expansive network of several virtual worlds based on varied ideologies spreading across different fields, resolving issues that used to exist with the previous version of the internet.
Rob McCarty, Co-founder, and CEO of Illust Space, defined the metaverse as a fancy name for a digital medium that would enable people to experience the virtual world. The essential underlying idea behind the metaverse is to help build connections between the people sharing the digital environment.
Given the point of establishing connections, the metaverse can enrich the student community's learning experience in different ways through AR and VR learning materials, meta classrooms, and more. Let's explore how metaverse and education are connected in the following sections.
Will The Metaverse Help In Education?
The education in metaverse through virtual tours could assist in cultivating immersive learning experiences for the students. In addition, the interactive and simulative classes could enhance the grasping capabilities of students by leaps and bounds.
Audio-visual aids make learning a fun experience through interactive lessons, enabling the teaching and the learning process to take place effectively. Through audio learning, students gain knowledge by using their hearing senses, which includes materials such as cassettes, songs, recordings, etc.
Visual learning takes place when students get to see a visual representation of the theoretical knowledge imparted to them in the form of pictures, graphs, flashcards, printed materials, slideshows, etc.
The combination of audio and visual learning combines these two separate domains and structures them together in videos, 3D shows, virtual or meta classrooms, film projectors, and other innovative mediums.
Several institutes' studies and research have revealed that audio-visual technology increases student engagement by 60%. In addition, 89% percent of teachers agreed that video is a prime method of keeping students engaged in the learning process.
The improved and enhanced reapplication of the pre-existing audio-visual technology, AR and VR, in the metaverse could help improve education.
How Will The Metaverse Change Education? 
The metaverse comprises different elements ranging from conceptual to technical components. Virtual Reality and Augmented Reality are two of the many other technologies that would act as a gateway to the metaverse.
However, applying VR and AR technologies, particularly within the education sector, will consequently alter how the field functions and what it will deliver.
To impart education in the metaverse, the teaching faculty and the students would have to understand the metaverse and be familiar with its technologies adequately.
A report by UNESCO on leveraging mobile technology to support education for refugees said, "Only comprehensive training on the integration of mobile technologies and appropriate pedagogical methodologies and necessary subject matter knowledge can equip teachers with adequate initial skills to design and facilitate mobile learning practices. Effective mobile learning projects also require ongoing support to guide teachers to use learner-centered techniques." 
Education in the metaverse could develop on the above quote and initiate a general shift in the pedagogical paradigm.
According to a research article by Brookings Institution, an American think tank founded in 1916, metaverse will enable a hybrid, mobile learning and guided play environment that could make a lasting impression on the students through immersive digital storytelling.
The social and emotional interaction between the students and the teacher would remain an irreplaceable component of the entire system. It further explained that it is up to educators and technologists to ensure that the metaverse augments education rather than detracts from it and how it can preserve the essential socially interactive qualities that are core to how humans learn.
The article also mentioned a 6Cs principle that is essential to how learning takes place. If metaverse for education adequately complies with those principles, we could expect positive changes in teaching and learning.
These six principles are as follows:
Collaboration. Social interactions foster a spirit of cooperation, learning, and cultural understanding. They develop conducive human behavior and instill the quality of self-regulation. Education in the metaverse could increase collaboration through task-oriented activities.
Communication. Spoken and written communication, along with reading and listening, is the foundation for developing interactivity abilities in students. These would change with the increased assimilation of AR and VR technologies in the metaverse.
Confidence. Through consistent practice of the other five principles, students could cultivate grit, including physical and intellectual spirit, crucial for staying put in difficult real-life situations. In a study, PwC found that VR training increased the learners' confidence by up to 275% – a 40% improvement from traditional classroom learning and 35% over eLearning.
Content. The educational content in the metaverse could be developed to fulfill the collaborative, communicative, creative, and critical thinking aspects of learning.
Critical Thinking. Through brainstorming, gamified, and interactive content, education in metaverse could refine learners' critical thinking ability, including collaboration and communication skills. In addition, applying the traditional knowledge to simulations of real-life scenarios and considering different viewpoints of the peers would strengthen this trait.
Creative Innovation. According to the World Economic Forum, creativity is the third most crucial skill for employment. Play-based learning, enhancing the problem-solving abilities of the learners, will be another way metaverse could change education.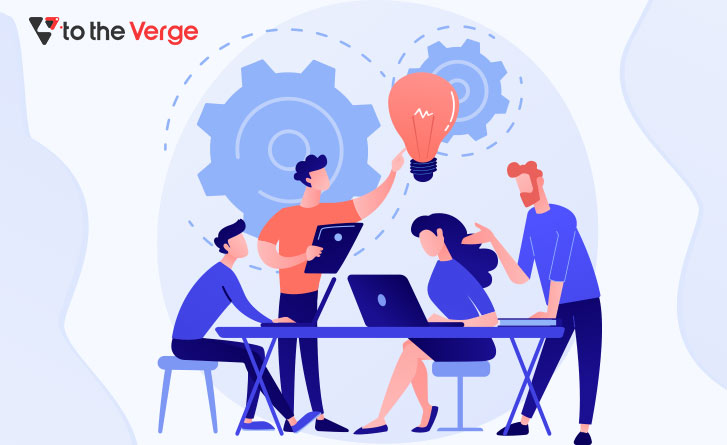 How Will The Metaverse Benefit The Students?
There are a number of ways in which the metaverse could benefit the students by improving and building up a better learning experience for them. Some of these ways have been enumerated below.
VR for Immersive Education. 
Virtual reality will make metaverse education more immersive. As a result, students would be able to have a practical life-like experience in specific subjects such as medicine and healthcare. For instance, Aravind Upadhyaya, Founder, and CEO of 8chili Inc., has already initiated using VR to enrich healthcare education, medicinal training, and other surgeries applications.
Site Visits and Educational Virtual Tours.
The application of AR and VR technology could allow educational institutions to organize educational virtual tours and site visits for the students, which would have a lasting impact on students' minds about what they have studied. History is one of the subjects where the metaverse for education could effectively use this.
Co-founder and CEO of Membit Inc., Jay Van Buren, experimented with AR technology to recreate a historical event of Martin Luther King to develop precision and captivating storytelling.
National and International Exchange Programmes for All.
Similar to organizing virtual tours, site visits to museums, and field trips to other places of educational significance, the education in metaverse could also utilize VR technology for conducting exchange programs for all the students, at the national and international levels, without the limitation of traveling expenses and other barriers.
Better Connectivity and Learning in Online Classes.
During the pandemic, online classes lacked interactive elements, making attending classes monotonous and boring. However, meta-classrooms could be created with AR and VR technology in the metaverse. These would help eliminate the limitation of distance learning and blur the lines between online and offline classes. It could be a great application of metaverse for higher education if realized.
Gamifying Learning, Making It Enjoyable. 
Gaming is an indispensable part of the metaverse. In collaboration with educationists and learning scientists, game developers could develop content that would be helpful and fun for the students, making learning enjoyable.
Several educational applications have been created in the era of Web2. For metaverse education, apps could be developed along the same lines with greater emphasis on students.
Collaborative, Task-Oriented, and Interactive Learning.  
Like how people play games using AR and VR technology or through mobile phones, learning in the metaverse could be collaborative, task-oriented, and interactive, fulfilling the 6Cs of what education and learning must entail.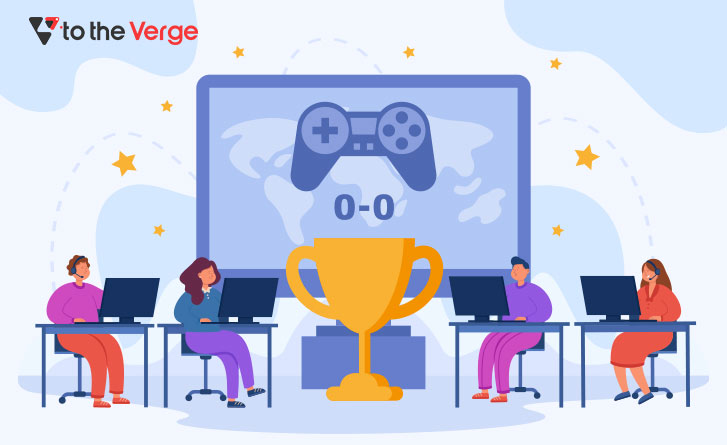 What Are The Applications Of Metaverse In Education?
Captivating Content and Study Material. With the help of compelling 3D content in videos and pictures, teachers can better explain technical and mechanical topics such as how a particular machine is created or how a process happens at the molecular level. As a result, students would be more likely to remember the lessons.
Combined Study of Different Related Subjects. The metaverse for education could enable seamless movement between different virtual spaces. For example, well-created content could clear doubts about how electrons flow in the body when understanding conductivity, thus combining two subjects – physics and biology. The metaverse can improve prospects for synthesizing multiple topics in a single learning environment for holistic learning experiences. 
Freedom to Share Knowledge. The use case of a metaverse in education will significantly come from students' ability to share knowledge, experiences, and holistic learnings on their accord, providing the educational system a new level of freedom and flexibility to think beyond the norms.
What Role Will Metaverse Play In Learning & Development? 
The metaverse can revolutionize the traditional way of learning and development and modify it into a more practical and impactful process.
With AI-enabled coaches, VR simulations resembling real-life scenarios, and other applications through AR, metaverse education could play a vital role in improving the quality and meaning of education.
The value and role of metaverse for education could be derived from the assistance that it will provide in running classes that would harbor immersive learning experiences. In addition, metaverse education will help prepare students for competitive real-life scenarios that they'll encounter outside of the classrooms.
From pre-primary kids to working professionals, VR, AR, and AI technologies that are part of the metaverse will play a vital role in the future of learning and development.
What Are The Examples Of Metaverse Education Companies? 
Amongst several companies developing metaverse education platforms, some of the leading examples of metaverse education companies are enlisted as follows:
Invact Metaversity: It is a platform that enables the enrolled students to learn from top industry experts and interact with them in a 3D immersive world. In addition, it also helps the students get placed in high-growth startups in marketing and product roles. This metaverse university provides business analytics, finance, product, and marketing programs. Link: Invact Metaversity
Metaverse Group: Metaverse School is an initiative of Metaverse Group wherein creators can launch their learning environment. The key features offered are immersive education, effective cost, and easy access. Link: Metaverse School
Luca & Friends: A learning app that uses AI technology to connect primary school-aged children to education, fitness, and healthier habits. Using concepts like Move, Learn, and Play, kids are encouraged to move with every game, helping them be more active while having plenty of fun and learning more about everything from animals to sports and the alphabet to seasons. Link: Lucas & Friends
MetaVRse: Co-founded by Julie Smithson, MetaVRse is a platform that provides 3D and XR creation tools to unlock the power of spatial computing for developing metaverse education and other related fields like professional training, commerce, and marketing.
Conclusion 
Education in the metaverse is a nascent idea that will manifest itself ultimately as the technologies it entails develop. Whether it is through VR technology, AR content, or AI-enabled programs, the initiations of these technologies in the metaverse virtual classrooms would be changing the world of education.
Author: Nitisha Lal
Nitisha Lal is a writer enthusiastic and curious to learn new things. Currently, she writes about the latest developments in technology, particularly around Web3 and the Metaverse. She enjoys nature walks, capturing the world around her on the phone, or reading books when away from work.