Have you considered running an Android app on a PC? Perhaps a game or something else that runs on your Android phone but is not designed to run on a computer? Of course, you do! For this reason, Bluestacks is the very first name that has become increasingly popular since the introduction of the Android emulation concept.
BlueStacks is a commonly used program that lets you run Android applications on Mac or Windows OS. It offers a simulated interface for an Android device when installed on the machine, which lets you use all of the apps and games you like. Despite its strong workings, it eventually begins to exhibit slowdowns and lagging problems.
Thankfully, there are a number of apps similar to Bluestacks that guarantee at-par functionality and are unaffected by slowdown problems. Read on for our list of the 7 best Bluestacks alternatives for Windows and Mac that you can use in 2023 if you are looking for a replacement for Bluestacks.
7 Best Bluestacks Alternatives For Mac/Windows
Bluestack is without a doubt the best emulator currently on the market. But there is no need to worry if Bluestacks is not running smoothly on your computer. We have put together a list of the 7 best Bluestacks similar apps. Go ahead and select the one that will work best for you.
1. Nox Player
If you're looking for an app similar to Bluestacks that offers plenty of features, then Nox Player is certainly the program you're looking for. Nox Player performs better than Bluestacks in numerous areas, including controller compatibility, gameplay enhancements, the ability to change the Android device's build, and an incredibly user-friendly interface.
This Bluestacks similar app features the Material UI and is based on Android Nougat 7.0. But Nox Player actually performs better than Bluestacks when it comes to root access. If you've ever attempted to root Bluestacks, you know how time-consuming it is. However, to become rooted in Nox Player, you only need to turn on a toggle in the settings. That is how easy Nox Player is for you.
Features of Nox Player:
The app is equipped with a simple interface.
It has easy-to-use controls and an intuitive keyboard that make it possible to map gaming and other controlling apps quickly.
It offers a reasonably straightforward procedure for running your Android apps on your desktop with basic controls, similar to a mouse.
The program runs on Android 5.1.1 Lollipop and is powered by a Material UI.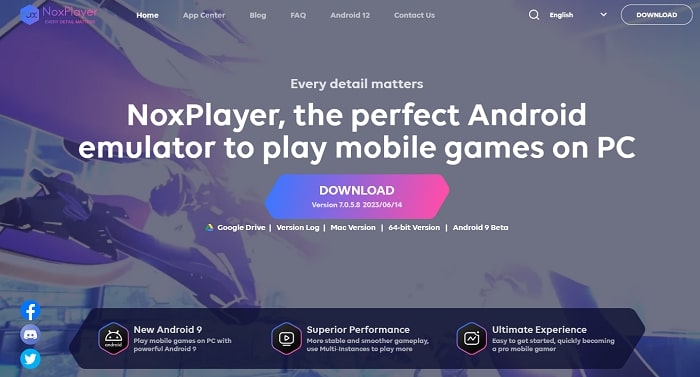 ---
2. Gameloop
Gameloop is another great Bluestacks alternative designed for players who are interested in playing a variety of free Android mobile games on their desktop computers. You might be surprised to learn that Gameloop, earlier referred to as Gaming Buddy, was created by Tencent as a test of the desktop-mobile gaming model. At first, it was limited to playing PUBG Mobile on a computer. But now Tencent has included support for a variety of Android games, such as COD and Free Fire.
You can also access the Google Play Store by installing a separate module that is part of the setup. Essentially, Gameloop gives you Play Store support for all of the well-known Android games that support keymapping and mouse interaction. Overall, Gameloop is a much better Bluestacks similar app if you only need an emulator for gaming.
Features of Gameloop:
PUBG, Call of Duty, and Free Fire are some examples of the powerful games it can support.
It includes specific Play Store support.
This Bluestacks alternative also features mouse support and keyboard mapping.
GameLoop is the best option if you are looking for a specialized gaming emulator app similar to BlueStacks.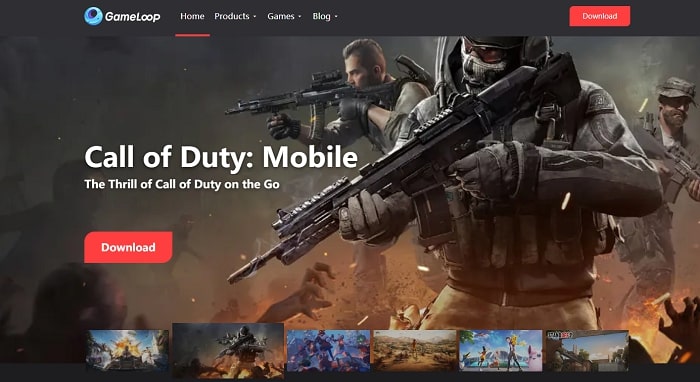 Also Read: 7 Best Showbox Alternatives in 2023 | Apps Like ShowBox
---
3. MEmu Play
MEmu Play is one of the best Bluestacks alternatives that has recently gained a lot of popularity. Given that MEmu has so many features, it is difficult to name just one or even a few of them. The emulator's support for both AMD and Intel CPUs is one of its most notable features. Even though it sounds incredible, not all Android emulators, including Bluestacks, have this feature.
In addition, MEmu Play is an app similar to Bluestack with the capacity to run multiple instances simultaneously. Additionally, the software works with Android 7.1 (x64). In contrast to Bluestacks, the emulator is primarily geared toward Android developers because of the abundance of developer-focused features it offers, even though it also has excellent gameplay optimizations. Therefore, you should definitely check out MEmu Play if you were looking for Bluestacks alternatives for Windows and Mac to test out some fresh open-source Android applications.
Features of MEmu Play:
You can use your Android apps and games without any hassles.
Both AMD and Intel CPUs are compatible with Memu Player.
It works flawlessly with JellyBean 4.2, Kit Kat 4.4, and Lollipop 5.0.
It has gained a great deal of popularity due to its reliable and effective operation.
Take advantage of stunning graphics and improved controls when playing your favorite mobile games on your desktop.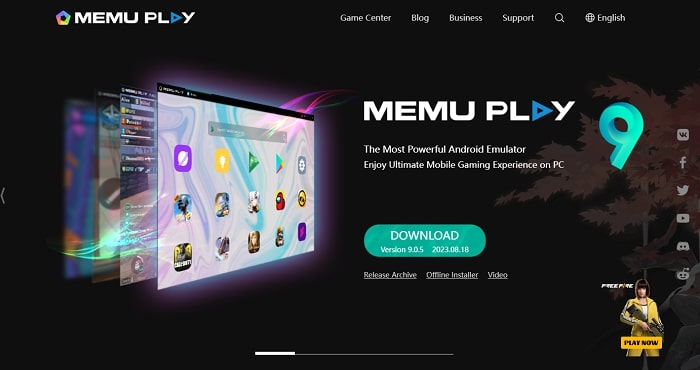 ---
4. LDPlayer
If you're looking for an app similar to Bluestack designed specifically for gaming, then make sure to check out LDPlayer, the newest Android emulator on the market. Since its release only a few months ago, LDPlayer has quickly gained recognition for its outstanding performance.
For better performance and compatibility on Android, LDPlayer uses Android Nougat, just like Bluestacks. It is one of the best Bluestacks alternatives for Mac and Windows You can also use the Virtualization Technology on the Settings page to enhance your performance. Overall, Bluestacks faces stiff competition from LDPlayer, a modern Android emulator, when it comes to gaming.
Features of LDPlayer:
It is compatible with Intel-based PCs and Android Nougat.
Additionally, you can choose your favorite game from the pre-installed LD Store.
Multi-Instance synchronization is present in this similar BlueStacks app.
The incredible game-oriented features of LD Player include custom controls, high frame rates, and graphics, among other things.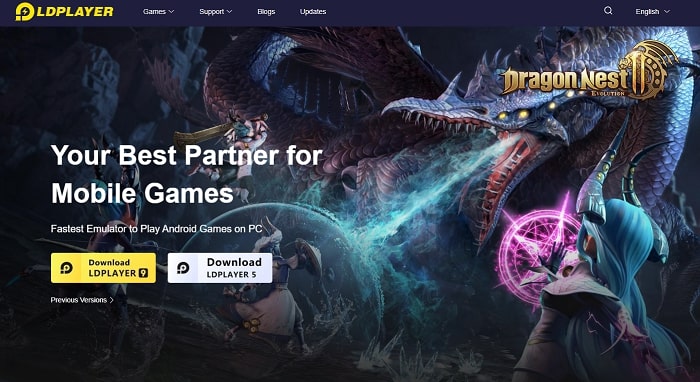 Also Read: 7 Best Free iTunes Alternatives For Windows And Mac
---
5. Genymotion
If you are an Android app developer looking for a way to virtually test apps on different Android smartphones and tablets. Then Genymotion is one that you should pick over Bluestacks. It works on desktops and in the cloud via a web browser, so you can use this Bluestacks alternative on any operating system, including Windows, macOS, and Linux. In addition, you have a lot of flexibility, as you can choose your platform from Android 4.1 to the latest Android build.
Additionally, by selecting your GApps package, you can install the Google Play Store. Aside from that, Genymotion's best feature is its integration with Android Studio, which allows it to render your app flawlessly on the platform and device of your choice. Therefore, use this Bluestacks alternative for Windows and Mac if you want to test apps across different Android environments.
Features of Genymotion:
You can unleash the GPU's true potential with GenyMotion.
With low latency and excellent streaming performance, it promises to support all modern Android games and applications.
It provides a straightforward and convenient work environment.
GenyMenu has no intrusive advertisements and is totally free.
With this fantastic alternative to Bluestacks, enjoy improved keyboard controls.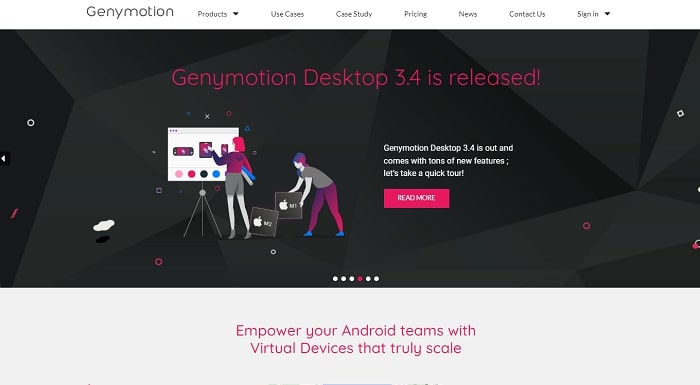 ---
6. KoPlayer
KoPlayer is another intriguing Bluestacks alternative for Windows when it comes to Android emulators. In contrast to other programs, downloading and installing this one was simple. Since it is a new emulator, not many people are familiar with it. The majority of your useful apps will work on it because it supports Android 5.0 (Lollipop). You can map your keyboard, mouse, and controller to play games on Android emulators.
To avoid accidentally pressing any keys, you can also enable or disable them on your keyboard. With just one touch, you can easily install the previously downloaded APK files and start recording your gaming footage. Although there is no Mac version of KoPlayer, it supports both AMD and Intel processors. However, once you download this Bluestack similar app, you will enjoy using it on your Android device.
Features of KoPlayer:
You can use the tool without paying anything.
The KoPlayer delivers a truly remarkable performance.
The software's interface and functionality are easily customizable to meet your needs.
Permits you to use Google Play and Google Cloud Messaging
This Android emulator also allows for video recording.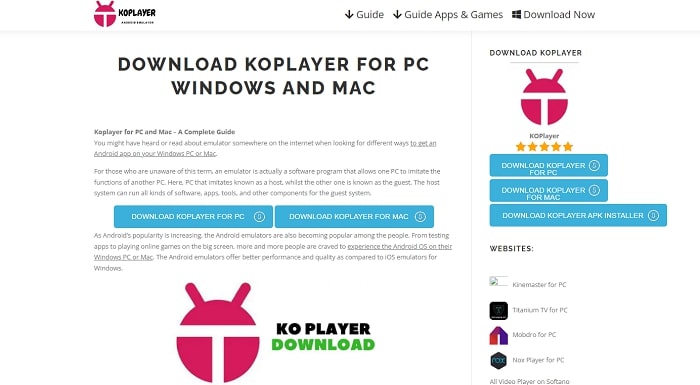 ---
7. Andy
The Andy Android Emulator has been around for a while and is most effective when playing demanding games. Once Andy is running, your computer will behave exactly like an Android tablet. If you prefer, you can use it in portrait mode. You can switch between multiple apps at once thanks to its support for multitasking.
Using this Bluestacks alternative For Mac and Windows, you're able to connect your smartphone to your computer and utilize it as a joystick to play video games. Its advantage over BlueStacks is that it performs quickly when running demanding games and applications. Additionally, it provides developer options for those who create Android apps. It has the ability to run on both Mac and Windows and supports both AMD and Intel chipsets.
Features of Andy:
Camera integration and full PlayStation and Xbox support.
Simple cloud syncing, microphone support, and mobile app synchronization.
It is simple to sync the application with your computer device and use it as a touchscreen mobile controller.
The application has a Pro version with additional features in addition to the free version.
It has an AWD Launcher mechanism.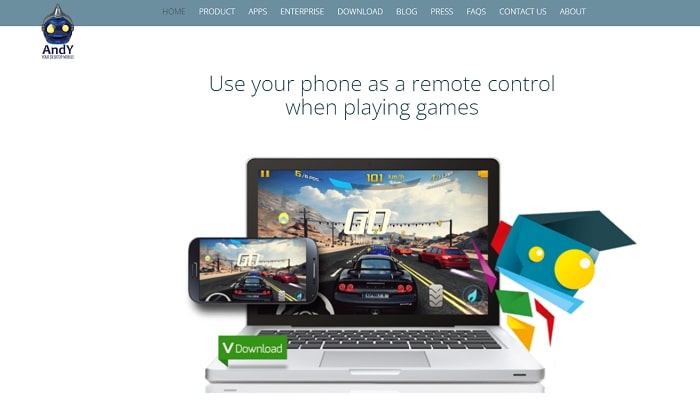 Also Read: 10 Best WhatsApp Alternative Apps to Use on Android and iOS
---
Conclusion:
At some point or another, we have all considered using Android applications or games on a larger screen to maximize our enjoyment of them. The Android marketplace is thriving. There are many amazing games, apps, and other things that are made specifically for Android use. But are not always accessible for use on a PC. However, you can play this game on a larger screen using Bluestacks or any other Bluestacks Alternative without putting much effort into it or spending any money!
So, if you're a developer who wants to evaluate apps or someone who just wants to play a few games, you'll undoubtedly find the ideal emulator. However, if you feel that we have overlooked any Android emulator. Kindly let us know in the comments section, and we will be happy to add it to our list.
Author: Snehil Masih
Snehil Masih is a professional technical writer. He is passionate about new & emerging technology and he keeps abreast with the latest technology trends. When not writing, Snehil is likely to be found listening to music, painting, traveling, or simply excavating into his favourite cuisines.