There has never been a better time to purchase a virtual reality headset because it has recently overcome some long-standing restrictions. However, early adopters of VR headsets had to put up with low-resolution displays, imperfectly tuned optics, slow frame rates, and inaccurate tracking when the VR technology first became available.
The format of VR equipment has changed now. The best VR headset at the top has fantastic visuals and cutting-edge features like eye tracking. However, they often need a high-end gaming PC to take full advantage of their more significant pixel counts, refresh rates, and feature sets.
The best virtual reality headsets will feature a clear, fast refresh rate display, plush head straps, and lots of ventilation, in addition to superior internal performance. Of course, the cost will depend on how deeply you examine each component. However, many best VR headsets strike the ideal balance between a premium, pleasant experience and a reasonable price.
The market for virtual reality headsets is developing quickly, and the variety of options makes it simple to become perplexed. We've compiled a list of the best virtual reality headsets to assist you in avoiding confusion and potentially save some time. So, let's move on to the best VR headsets for PC that are worthwhile.
Best Virtual Reality Headset
It's essential to consider each virtual reality headset's features, cost, and disadvantages because each contributes differently to immersive gaming. Therefore, we reviewed some of the best VR headsets for PC to help you navigate the confusing Metaverse and get on your virtual feet.
1. Oculus Quest 2
The Meta Quest 2, which is previously known as Oculus Quest 2, is the best virtual reality headset to buy for most people. The most economical package available provides the most incredible value and versatility. The Qualcomm SnapDragon XR-2 SoC, derived from the company's flagship smartphone CPUs but specialized for VR and AR capabilities, powers the Quest 2.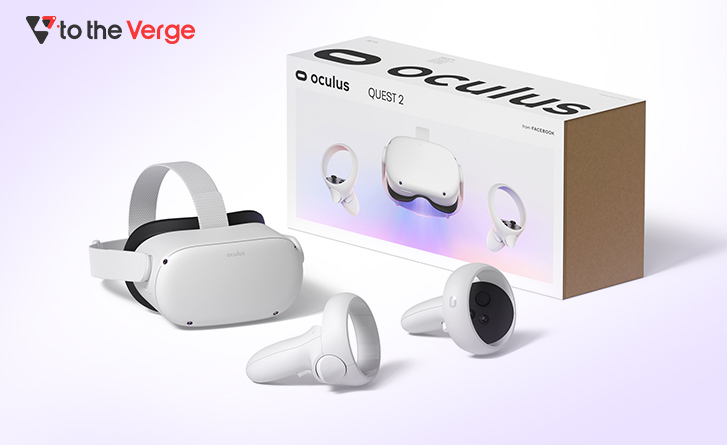 As a result, the Quest 2 is a standalone device that is computer-independent. In addition, it allows you to play PC VR material over a wifi or USB tether connection to give you the best of both worlds. Without a computer, Quest 2 provides a high-resolution VR experience.
It is a pretty good VR headset with a resolution of 1832 x 1920 pixels per eye, which is higher than that of the tethered PC headsets from Valve Index and HTC Vive Cosmos. In addition, according to the performance requirements of the games, it is one cheap VR headset for PC gaming that allows developers to aim for 60Hz, 90Hz, and 120Hz settings.
A smaller 128GB entry-level variant and a larger 256GB model of Meta Quest 2 are now offered. Unfortunately, the first 64GB version is no longer available. In addition, the 64GB model's reduced size barely accommodates some of the newest and best virtual reality games.
2. Valve Index
The most robust case for high-fidelity, tethered PC VR is made by the Valve Index, providing you have the equipment to handle the strain. Sadly, the Index trails the rest of the market in terms of resolution. The headset holds two 1440 x 1600 LCD panels, which provide clear but not incredibly sharp image quality.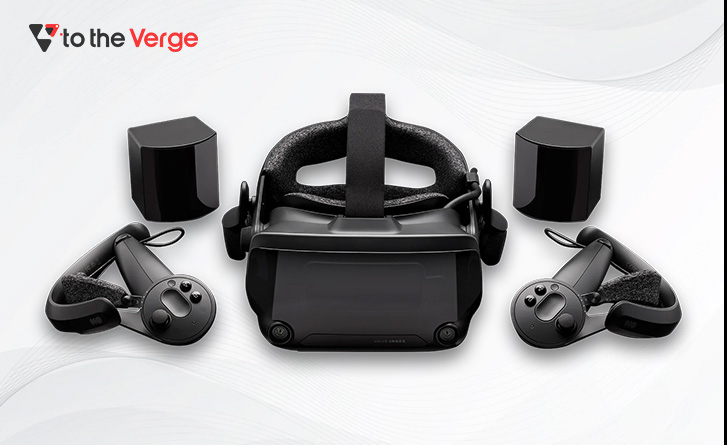 When you have a less capable graphics card in your system, the variable refresh rate options make it possible to adjust displays to match your PC's capability. The Index is compatible with 80, 90, 120, and 144 Hz settings. The Index's tracking system's adaptability is the most robust feature of this virtual reality headset. The SteamVR tracking system, first familiarized on the original HTC Vive and enhanced for the Vive Pro, is used by the Index headset.
However, if you use SteamVR 2.0 base stations, the Lighthouse IR tracking technology is still the most precise for home-based VR systems. Additionally, the SteamVR tracking system is compatible with a wide range of add-ons, such as the Vive Trackers, Valve Index controllers (sometimes referred to as Knuckles controllers), and the recently funded Tundra Trackers from Kickstarter.
To improve an existing SteamVR system, such as an outdated Vive system, Valve provides the Index as a standalone head-mounted display (HMD). The Valve Index controllers are also available separately or in headset bundles. The entire kit, which involves the VR headset, two controllers, two 2.0 base stations, and wall mounting hardware, offers the best value for first-time VR users.
3. HTC Vive Pro 2
We recommend the HTC Vive Pro 2 if you're looking for the best VR headset money can buy. Without considering the additional essential attachments and high-end PC, the headset costs $800, making it clear that this is a big kid's toy. However, the 4896 x 2448 resolution, precise motion tracking, and Steam VR integrations of the HTC Vive Pro 2 make it a must-see for experts and enthusiasts willing to stretch their wallets.

That resolution dominates the market and provides extremely clear graphics unavailable in less expensive headsets. Unfortunately, a Link Box connection keeps you bound to a PC, so the risk of tripping exists even when you move around.
The base stations required extensive planning, and for the most outstanding results, we strongly advise placing them on walls (which will take even longer). You'll also need two Steam VR base stations, motion controllers, and other accessories, all of which will cost you an additional $600. However, once you do, you'll have access to a new level of tracking and motion that other cheap VR headsets may find difficult to match unless they do so at the expense of other features.
This display's outstanding resolution, the 120° field of view, and up to 120Hz refresh rate are its primary selling points. So naturally, this is where the piggy bank should go if you're going all-in on a future-proof cheap VR headset for PC gaming so that your gaming experience could be memorable.
Any best VR headset that surrounds all that tech is also luxurious. Though we preferred the lightweight design more, we still adored the futuristic outside look. Of course, you will need a few days to adjust the settings for our eyes thoroughly, so keep in mind that you'll need extra time to experiment for the optimal outcome. But once you arrive, your investment will have been worth it best to buy a VR headset.
4. HTC Vive Cosmos Elite
The Vive Cosmos Elite system is one of the best VR headsets for people wishing to pay less on more advanced features and focus on room-scale tracking if the HTC Vive Pro 2 was a bit costly.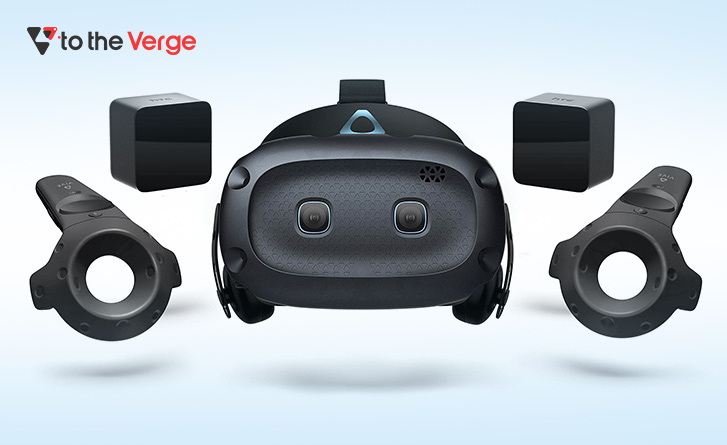 A few years back, HTC quietly introduced the Cosmos headset, a modular system that you can customize as you see fit with multiple faceplates and SteamVR tracking bases. The Vive Cosmos Elite, however, is its last incarnation, making it the best virtual reality headset in its class.
Although resolution falls short of the somewhat less expensive Oculus Quest 2 (the complete Cosmos Elite system will cost over $800 in damage), the 2880 x 1700 display has adequate capability to compete with the high-end Valve Index system.
That entails a clear display and no screen door effect (supported by a 90Hz refresh rate). This is, therefore, the most cost-effective solution if you're looking for a full array of tracking sensors, and it still renders everything in high-quality graphics.
5. Pimax Vision 8K X
The Pimax 8K X is the best VR headset if money is no object and you want the most lifelike VR experience possible. More expensive headsets are available with perhaps more advanced features, but nothing beats an ultrawide virtual reality headset for the best gaming experience.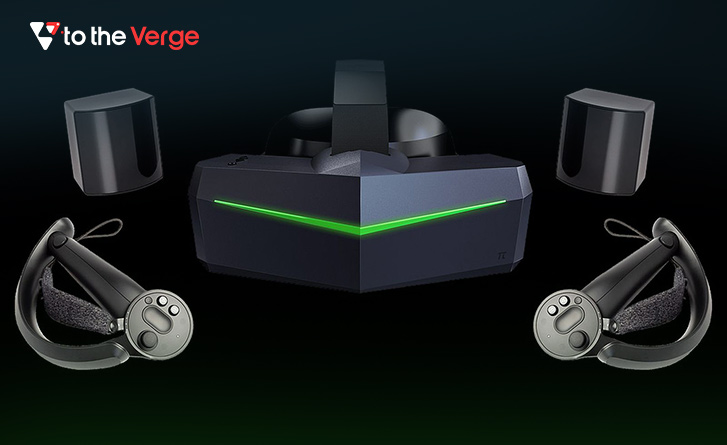 One 4K screen for each eye is included in the 8K X. If you have an RTX 3000-series GPU to drive the pixels, you can raise the default refresh rate of these screens from 75Hz to 90Hz. The 170-degree horizontal field of view, which is 30 to 40 degrees above the competition, is the most significant feature of the Pimax headset.
For games like Beat Saber, the ultrawide headset doesn't offer any benefit. Still, the other peripheral vision enhances the experience's realism if you enjoy racing, flying, and space simulators.
6. HP Reverb G2
Few people are interested in purchasing the HP Reverb G2, but HP does have a sleeper hit on its hands with its $600 virtual reality headset. However, it's important to note that this is considerably simpler to locate in the US. If you're looking in the UK, you'll probably only have access to special editions costing over £1,000.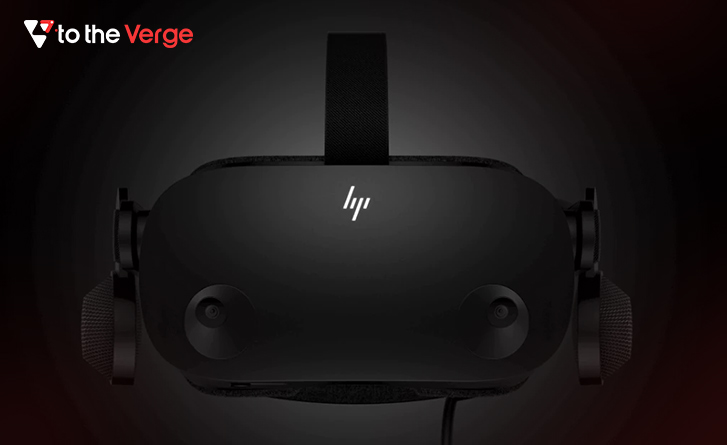 There's a lot to love here, even if this VR headset for PC doesn't quite match up to some of the options on the list due to the heavy emphasis on resolution. Still, the excellent quality of life features baked in.
No external tracking devices are required in this situation. All of that is handled by the HP Reverb G2's built-in cameras. Additionally, there is minimal setup to complete. Since this virtual reality headset is a complete Windows product, connecting to your PC is as simple as plugging it in and waiting for Windows to finish installing and configuring your applications.
The HP Reverb G2 is a good VR headset for those PC enthusiasts who don't want to outfit their home to enter a virtual world, even lagging behind Oculus in terms of value.
7. Varjo Aero
You should consider the Varjo Aero if you want the best visual VR headset. However, there is a reason why this best VR headset for PC is by far the most costly HMD on the consumer market. Manufacturer of business headsets, Varjo serves the top end of the VR market. Varjo's goods are therefore often only accessible to enterprise-level enterprises.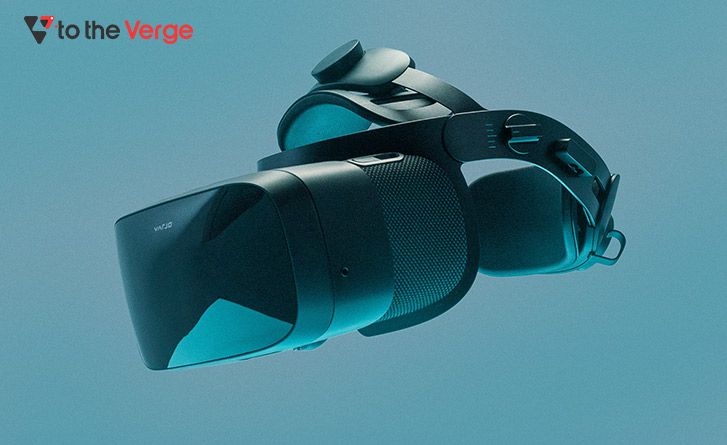 However, it just made its technology accessible to a broader market, albeit one that can afford an HMD that costs $2,000 per unit. Moreover, Varjo distinguishes itself from the competition with components of the highest caliber. In addition to having absurd 2880 × 2720 pixels, each headset's separate displays is also one of the first VR LCDs to have Mini LED illumination for accurate color reproduction.
Varjo additionally calibrates the panels for 150 NIT brightness, 95 percent DCI-P3 color, and 99 percent sRGB color. The Varjo Aero also has cutting-edge capabilities, such as eye-tracking cameras that allow gaze engagement and foveated rendering, that assist in justifying the exorbitant price.
Along with the eye-tracker, the headset incorporates a motorized IPD adjustment that keeps it correctly adjusted for your eye position. If you want to purchase this VR headset for PC, keep in mind that it does not come with everything you need to get it running. The Aero is a SteamVR headgear that needs separate purchases of controllers and base stations for SteamVR.
FAQs:- Virtual Reality Headset
Q.1 What are VR lighthouses?
Your virtual reality headset needs to employ some method of detecting both the headgear and the controllers in your hands to maintain track of your movement. The best VR headsets used positional trackers, often known as lighthouses, which were individually positioned sensors connected to your PC.
Although this is the most precise tracking approach, it is also the most time-consuming to set up because you must calibrate them each time you play unless they are permanently put in the room.
Q.2 What Is Inside-Out Tracking In VR?
Since the headset can track itself and the controllers around it, inside-out tracking eliminates the requirement for additional sensors. Unfortunately, this approach initially shattered immersion in the game and wasn't as responsive or effective. But with the best VR headset, the Oculus Quest 2, the technology is almost as responsive as the lighthouse. It is unquestionably much more convenient as well.
Q.3 Are there wireless PC VR headsets?
The Quest 2 is wireless, but in order to get the best VR headset experience with your setup, you must formally connect it to your gaming PC with a USB Type-C cable. The good news is that doing it wirelessly is now very simple. However, you need a Wi-Fi 6 router to deliver your throughput. Otherwise, you risk spending the entire time throwing up from persistent latency. Although the original Vive did have a Wi-Fi module that could be added to the setup, it was only about as effective as advertised.
Conclusion
These aren't the only best VR headset for PC in the market, and they won't be the last—there are more on the horizon. Virtual Reality is still in its infancy, but it's come a long way in a few short years. No virtual reality headset is perfect for everyone just yet, but with these things in mind, you should be able to find the best VR headset for PC that suits you perfectly.
Author: Snehil Masih
Snehil Masih is a professional technical writer. He is passionate about new & emerging technology and he keeps abreast with the latest technology trends. When not writing, Snehil is likely to be found listening to music, painting, traveling, or simply excavating into his favourite cuisines.