The metaverse is an aspiration of several tech companies that they wish to materialize. As a result, they are fervently investing huge amounts of money in technologies like AR, VR, and Blockchain, which would act as a doorway to the metaverse.
Equipment like virtual reality headsets and augmented reality glasses are seen as the most popular and comparatively accessible tools to help people experience or expose themselves to the idea of a metaverse.
Augmented reality glasses embrace such a technology that could revolutionize people's interpretation of the metaverse. However, the usual understanding of the metaverse is seen as a different virtual reality altogether, distinguishing the phenomena from the real world.
However, the fact that augmented reality glasses would be a component of the metaverse establishes the everlasting importance of the real world. In fact, these developments in various fields are only to enable a seamless transition from the real to the virtual world.
Now, what is augmented reality? Simply put, it is the technology that adds digital elements to one's present environment. How? With the development and use of several applications and augmented reality smart glasses.
People are usually aware of augmented reality technology through games like Pokemon Go or popular AR software for interior design. However, augmented reality glasses haven't received due traction.
In this article, we'll explore what smart glasses for augmented reality are, the augmented reality glasses price, and a list of the best augmented reality glasses that you may consider trying. Read till the end to learn more about augmented reality glasses with special features!
What Are Augmented Reality Glasses? 
Augmented reality glasses are headset devices that enable users to see additional elements in their present environment and deliver different utilities. Similar to the virtual reality gear, a smart glass augmented reality headset would allow people to understand and use augmented reality technology more effectively.
There are different smart glasses in augmented reality available in the market. They are enumerated and briefly described below.
1. Heads Up Displays
Heads Up Display or HDU is a kind of augmented reality glass with a transparent screen that displays data to the user's screen in front of their eyes, eliminating the need for the user to look away from their normal viewpoints.
For example, this type of augmented reality glass would display information on routes, location, plans, 3D images and videos, and chats with other device users on the transparent glass screen.
2. Holographic Displays
Augmented Reality glasses based on holographic technology display 3D holograms that are overlaid on the actual world where the user is located and provide the user with a mixed reality experience.
Light diffraction techniques are used to create the hologram image in this type of glasses in augmented reality. The best example of an augmented reality glass with a holographic display would be Microsoft's HoloLens.
3. Smart Glasses
Augmented Reality smart glasses are wearable computer-capable glasses that overlay computer-generated or digital information on the user's real-world scenes. This information ideally entails 3D images, animations and videos.
The smart glasses in augmented reality support Wi-Fi, Bluetooth, and GPS and can retrieve data from computers, smartphones, and other devices. The best examples of augmented reality smart glasses are Goggle Glass and Vuzix AR Glasses.
4. Handheld
Handheld AR accesses and applies AR by using touchscreen devices such as smartphones with AR applications installed. They differ from augmented reality glasses and headsets that are worn on the head and are simple to use.
The examples of this type of augmented reality glass application would entail using the smartphone to try out virtual models of furniture on the house floor via the IKEA app or playing Pokemon Go via an AR app on any smart device.
5. Headsets 
The last category in the augmented reality glasses is an augmented reality headset.
It can further be categorized as follows:
a. Smartphone AR Headsets 
These augmented reality glasses or headsets generate AR environments using the smartphone. For example, a smartphone can be inserted into a holder on the wearable AR headset, which also has visors through which the user can see the real world, while smartphone-generated projections are superimposed above.
Smartphone AR headsets make this technology more accessible and reasonable as people aren't required to spend money to buy more expensive computer cable augmented reality smart glasses.
b. Tethered AR Headsets
Tethered augmented reality glasses or headsets are connected with smartphones or PCs using wire or cable to provide a more reliable, secure and faster connection.
c. Wireless AR Headsets 
As the name suggests, wireless augmented reality glasses or headsets would simply be those that support Wi-Fi connectivity. Additionally, a majority of those in the other categories could fall in the wireless augmented reality glasses category if they have wireless connectivity via WiFi, Bluetooth, or other such methods.
List Of Best Augmented Reality Glasses With Feature
Below is the list of the ten best smart glasses in augmented reality with features to help you compare the models and choose the most suitable one for yourself.
1. Microsoft HoloLens 2 
HoloLens is one of the most popular augmented reality glass products by Microsoft. The Microsoft Hololens 2 has a 2K 120 Hz display that renders 3D color images over natural spaces. In addition, it enables the user to see mixed reality and help interact with virtual 3D models and Holographs.
Many enterprises and organizations have chosen HoloLens augmented reality glass for the purpose of remote training, remote collaboration, logistics, and structuring assembly lines.
In addition, it has been used for developing mixed reality applications with leading 3D engines like Unity and Azure.
Other Specifications – Transparent lenses; HD 8 megapixel camera; weighs 20 OZ; 4GB RAM and 64GB storage; CPU entails custom-built Microsoft holographic processing unit or HPU generation 2 and Qualcomm Snapdragon 850. The augmented reality glasses price is $3,500.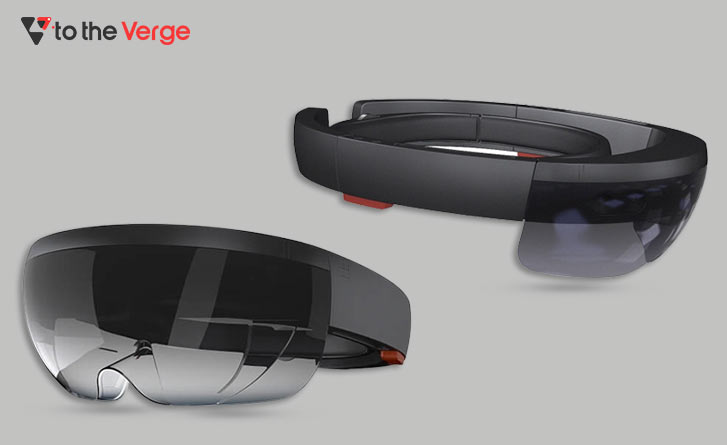 2. Magic Leap One 
Magic Leap One is one of the best augmented reality glasses recommended by gadget experts. It is a product released by Magic Leap, Inc., an American startup company. This augmented reality glass has vibrating haptics, a hand-held controller, a rear trigger and a button at the front.
In addition, there are LED lights that get activated to guide and indicate where to press in the apps. Prescription inserts are also available for the device.
Other Specifications – 50 degrees field of view with 4:3 aspect ratio; a total of 8GB RAM, out of which 4GB is available for the apps, and storage is 128GB; the processor is Nvidia Tegra X2; Bluetooth 4.2; Wi-Fi 802.11ac/b/g/n; USB type-C; lightweight between 325-415 grams. The augmented reality glasses price is $2,295.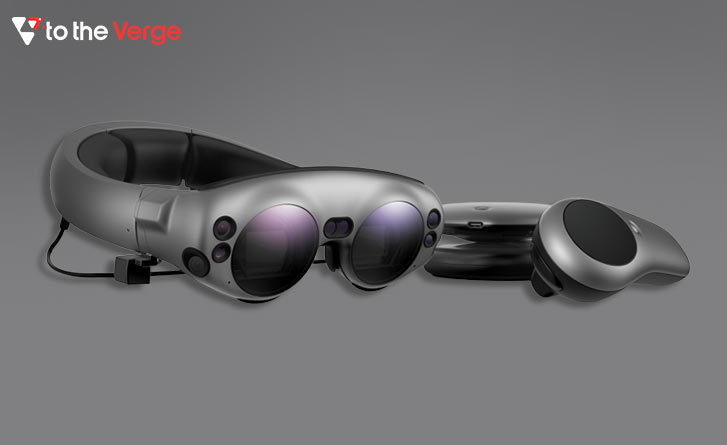 3. Epson Moverio BT-300
Epson Moverio BT-300 is another great augmented reality glass. Its applications entail remote assistance and are quite popular with drone operators. The device enables the users to get a bird's-eye view directly from their smart glasses.
Especially, the drone edition of the Epson Moverio BT-300 allows the use of augmented reality smart glasses to control the drone, such as DJI drones.
Additionally, rather than showing floating images in the real world like in the HoloLens and Leap Magic, the Moverio BT 300 displays a virtual display floating in front of the user's eyes. The screen moves with the position of the eyes and head.
Other Specifications – 23 degrees field of view; OLED display; 720p HD resolution; 5MP camera; 2GB RAM and 16GB storage; weighs 120 grams; CPU entails Intel Atom x5, 1.4 and Android 5.1; battery life up to 6 hours. The price of this augmented reality glass is only $699, which is lesser than the other augmented reality glasses.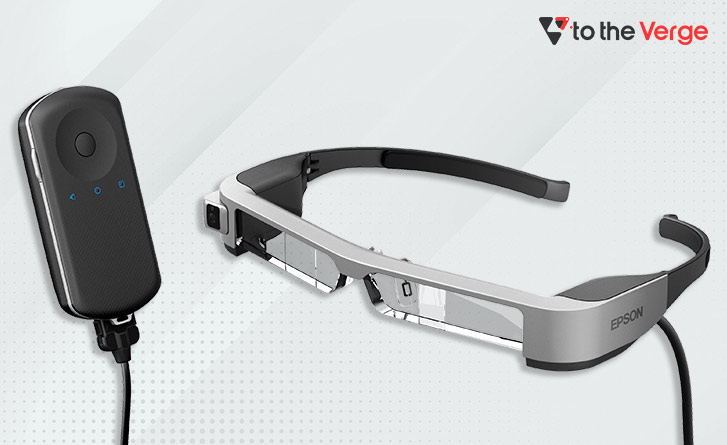 4. Google Glass Enterprise Edition 2 
The Google Glass Enterprise Edition is a great augmented reality glass beside the Explorer Edition. The device has a hinge sensor to detect if the hinge is open. In addition, it also has the feature of accepting voice commands and built-in earphones.
The enterprise edition of Google Glass, as the name suggests, is especially for business organizations and enterprises to help enhance their operations and management. Google Glass is considered one of the best augmented reality glasses as it offers faster and more Wi-Fi connectivity, a faster processor and GPS.
Other Specifications – 80 degrees field of view; 720p video support; 2GB RAM and 32GB memory; processor chip by Qualcomm – Snapdragon XR1 710; supports Bluetooth 5 and Wi-Fi 5; USB type-C; Android 8.1 Oreo support; Glass O operating system; battery lasts up to 8 hours; weighs 36 grams. The augmented reality glasses price is $1,167.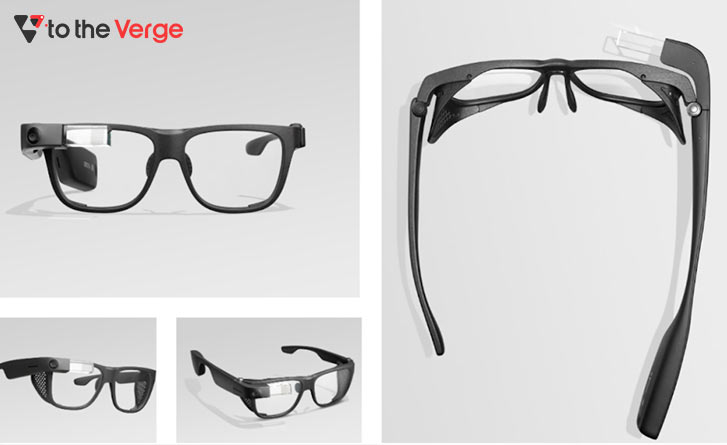 5. Raptor AR Headset
Raptor AR Headset or augmented reality smart glass offers real-time graphic information projected directly from the device's lens. In addition, it has a separate controller with large buttons that enable easy control of the augmented reality smart glasses when doing activities like bike riding.
In addition, Raptor augmented reality glass device offers Wi-Fi, Bluetooth, ANT+ and GPS for connecting to other devices. Users can monitor their heart rates, speed, and cadence and share routes, pictures, videos, and other content with other users.
Moreover, the polycarbonate visor in this augmented reality glass resists pollutants like dust, water and small impacts. Therefore, outdoor athletes, road cyclists, and mountain bikers love it for its special features, speed, efficiency and user-friendliness.
Other Specifications – 43 degrees field of view; 13.2MP front camera; 1080p HD video and photos; OLED-based projector system; Android and iOS support; 2GB RAM and 16/32 GB internal storage; 8 hours battery life. The augmented reality glasses price is $599, making it another reasonable augmented reality glass.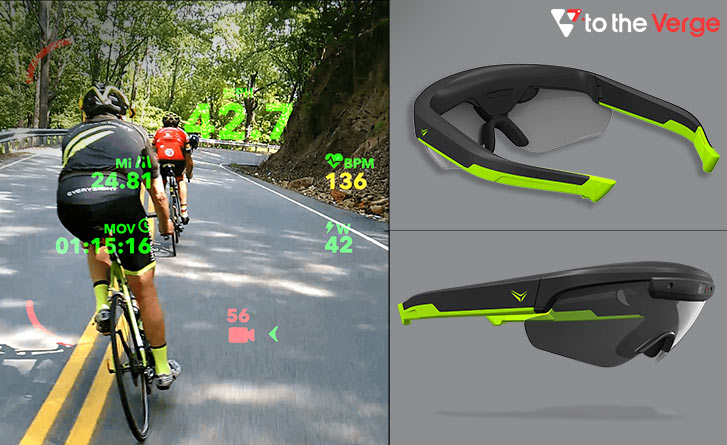 6. ThirdEye Generation 
ThirdEye Generation is a powerful smart glass for augmented reality that allows users to share their points of view with others via video communication. In addition, it features live audio for remote assistance applications.
The best part is that this augmented reality glasses device is compatible with several AR and VR applications developed with platforms such as Android Studio and Unity. In addition, the users of the device can also create augmented reality and virtual reality content using VisionEye SLAM SDK.
Other Specifications – 42 degrees field of view; 13MP camera for HD videos and images; multiple sensors for better environmental mapping and noise-cancellation; 32GB internal storage; 8 hours long battery life; lightweight and suitable for all working environments. The price of ThirdEye Generation augmented reality glasses is $1,950.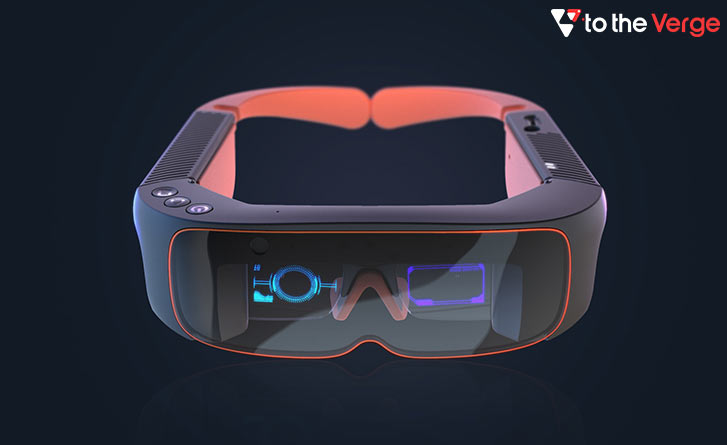 7. Kopin Solos
Kopin Solos augmented reality glasses are another reasonable and economical solution if one wants to try using smart glasses in augmented reality. The device's features include visual data displays, microphones and earphones for communicating calls and listening to music.
Additionally, the display, microphones and earphones also enable the user to monitor the device with voice control and audio guiding. Moreover, a spare lens is also provided with these augmented reality smart glasses for maintenance purposes.
Other Specifications – 10.6 degrees field of view; lightweight design; adjustable fit; Bluetooth sensors (BLE); ANT+ sensors; micro USB recharging port; 5 hours battery life. The augmented reality glasses price is $499.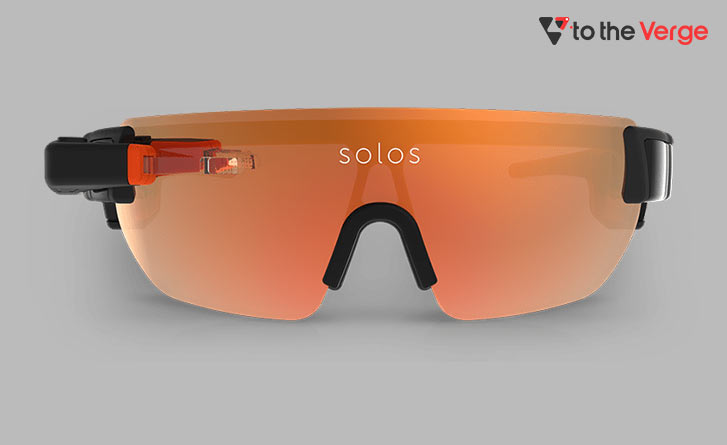 8. Toshiba dynaEdge AR100
Toshiba's dynaEdge AR100 augmented reality smart glasses are a hands-free, wearable AR solution designed to assist large enterprises in improving efficiency, quality, and operational flexibility.
The smart glasses augmented reality solution by Toshiba offering provides a complete solution, incorporating both hardware and software in a turnkey package, and is backed by decades of mobile computing design expertise.
Other Specifications – 5MP camera; built-in speakers; dual microphones; USB Type-C; noise-canceling mics; weighs 47 grams; works with mini PC; has four frame mount options; six types of sensors for privacy, ambient light, GPS, compass, gyroscope, and proximity. The augmented reality glasses price is $1,899 without the accessories, and with all the accessories, it costs $2,399.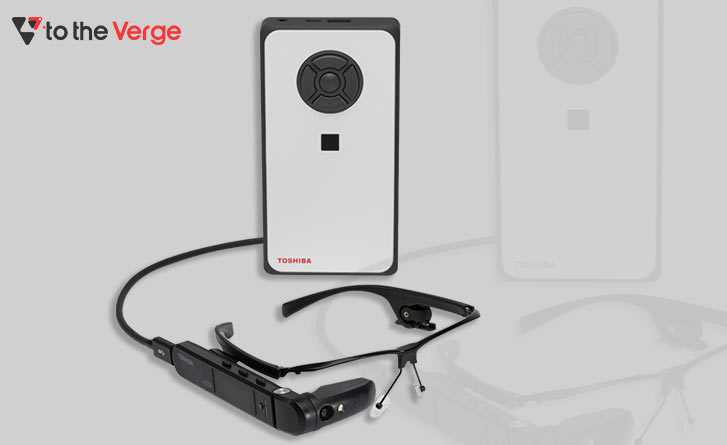 9. Vuzix Blade AR 
The Vuzix Blade augmented reality smart glasses offer several features at an economical and affordable price. The device has haptic feedback, noise-canceling mics, a touchpad and head motion tracking sensors.
In addition, it uses advanced waveguide optics to project a see-through image to the user. Moreover, the lenses used in the augmented reality glass are made to protect from UV rays and can be customized with a prescription.
Other Specifications – 10 degrees field of view; 8MP HD camera; 1080p video and image capturing; micro SD slot; uses Alexa for basic operations; has its app store called VUZIX Basics; 64GB internal storage; rechargeable battery with 2 hours battery life. The price of Vizux Blade augmented reality smart glasses is $499.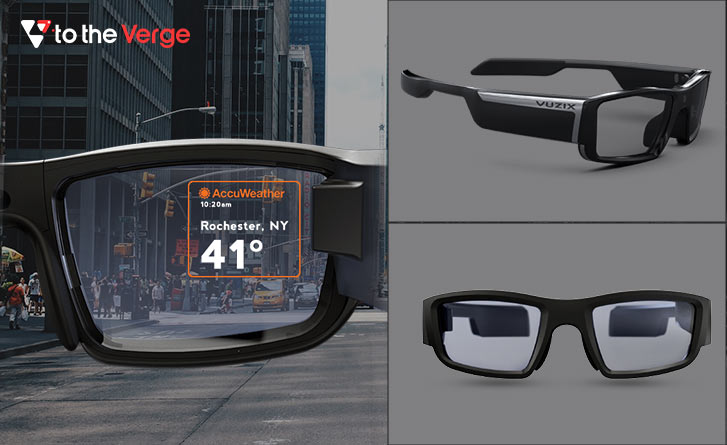 10. Snap Spectacles 3
The last item on the list is the most affordable smart glass in augmented reality. The Snap Spectacles 3 works by combining images from the two cameras at the corner to create a geometric map of the user's surroundings.
Additionally, the device can sync photos and videos with the Snapchat app and enables the user to edit those photos and videos in 3D real-time. The augmented reality glass by Snap, Inc. also allows users to share photos and videos on Snapchat and YouTube.
Other Specifications – 105 degrees of freedom for 2D; 86 degrees of freedom for 3D; internal storage of 4GB; weighs 56.6 grams; four mics in-built for recording spatial audio; two cameras; 3D content captured at 60fps; Bluetooth and Wi-Fi connectivity. The augmented reality glasses price is $380.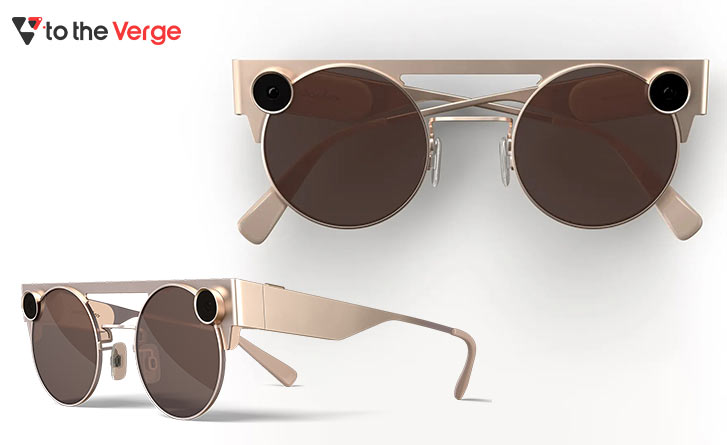 FAQs – Augmented Reality Glasses
Here are some of the most frequently asked questions to help you understand augmented reality smart glasses better.
Q.1 How Does Smart Glasses In Augmented Reality Work? 
Augmented reality smart glasses work in four simple steps:
The camera or HMD scans and captures part of the user's real-world environment.
Then, the sensors in the device scan the captured data and identify the points where 3D computer-generated content is to be overlaid.
Next, the device requests a pre-defined 3D environment generated digitally or pre-loaded to the app or device.
Finally, the augmented reality glass would compile, produce and display the finished image with 3D content overlaid on the real-world view as seen by the user.
Q.2 What Are The Uses Of Augmented Reality Smart Glasses?
The world can explore the application of augmented reality glasses in several areas such as gaming, maintenance and repair, remote assistance, troubleshooting, education – teaching and learning, virtual tourism, military and medical training, navigation, advertisement and promotion.
Q.3 What Is Google Augmented Reality Glasses?
Augmented reality glasses launched by Google are known as Google Glass. It is an enterprise device used to pilot AR technology. In addition, it is mostly made for manufacturing applications and that too on order. Google announced the idea of smart glass in augmented reality in 2012.
Q.4 What Is Microsoft Augmented Reality Glasses?
Smart glasses in augmented reality produced by Microsoft are popularly known as HoloLens. Different versions of the product are available for sale in the market for businesses and consumers. The augmented reality glasses by Microsoft are untethered and offer applications that could especially help enterprises collaborate and communicate effectively.
Key Takeaway On Best Augmented Reality Glasses
Augmented reality glasses are smart wearable computer glasses that can change optical properties in real-time. The use-cases of augmented reality smart glasses are spread across diverse industries. As a result, they could fundamentally improve efficiency wherever applied.
In addition, there's a variety of best augmented reality glasses on the market. So, anyone interested in investing in augmented reality, whether enterprises or individuals, may choose from several options depending on the augmented reality glasses price range that would suit them.
Author: Nitisha Lal
Nitisha Lal is a writer enthusiastic and curious to learn new things. Currently, she writes about the latest developments in technology, particularly around Web3 and the Metaverse. She enjoys nature walks, capturing the world around her on the phone, or reading books when away from work.