People usually spend time on the internet to add excitement to their dull and hectic lives. But what if the reality becomes just as exciting as the things seen online? Some innovative technology can literally modify the way reality is seen. And thanks to augmented reality apps, you can open yourself to a world of possibilities by simply pointing your smartphone at something.
Augmented Reality Apps have found their way into almost every aspect of society. For example, a biology teacher can now better illustrate the human body, or the human nervous system, using augmented reality mobile apps. Imagine seeing street avenues in 3D while driving, at a stop sign that appears, and seeing the distance it takes to get to your destination, and the route mapped out precisely.
Your child can experience better and more advanced gaming through these augmented reality apps, and you can see the world from a different perspective through this amazing technology. Augmented Reality Apps are the future that has finally arrived! So, let us look at some of the best augmented reality apps available. But before that, let's understand what augmented reality actually is?
AR is an interactive experience in which computer-generated modifications modify or enhance real environments and objects. It could be auditory, visual, olfactory, and even somatosensory. Augmented reality is the one that's on-trend and integrated into many featured augmented reality mobile apps, which you'll notice as you read on.
10 Best Augmented Reality Apps For Android And iOS
Get ready to experience the magical world of augmented reality. Let's dive into the best augmented reality apps!
1. IKEA Place
As one of the best augmented reality apps for interior design, IKEA Place delivers a seamless and innovative AR experience. It uses superimposition-based AR technology, which lets you stimulate and visualize what the furniture will look like in your home. All you need to do is scan your floor plan and see how different IKEA furniture would fit in your home.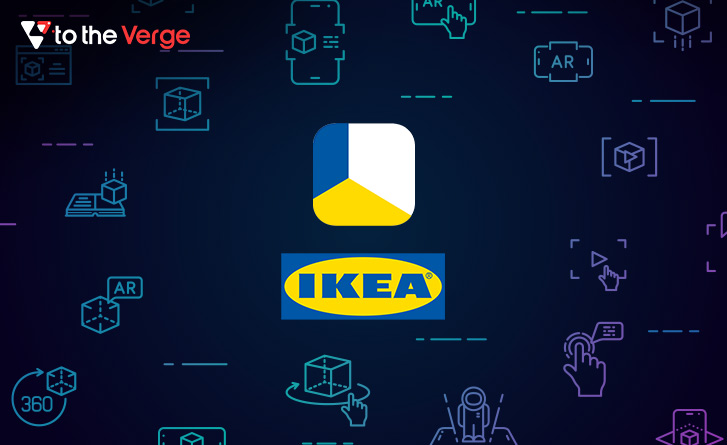 IKEA Place provides a wide range of furniture in its catalog, which considerably improves the brand's past experiments with AR. With this augmented reality mobile app, you can go window shopping with the added benefit of imagining live furniture in action in your actual space. This augmented reality app pairs perfectly with amateur decorators, interior designers, and even new homeowners.
2. ARLOOPA
Have you ever wanted to take a photograph with mythical, extinct wild animals? Or do you like to envisage not just furniture but robots, cars, and artwork inside your home?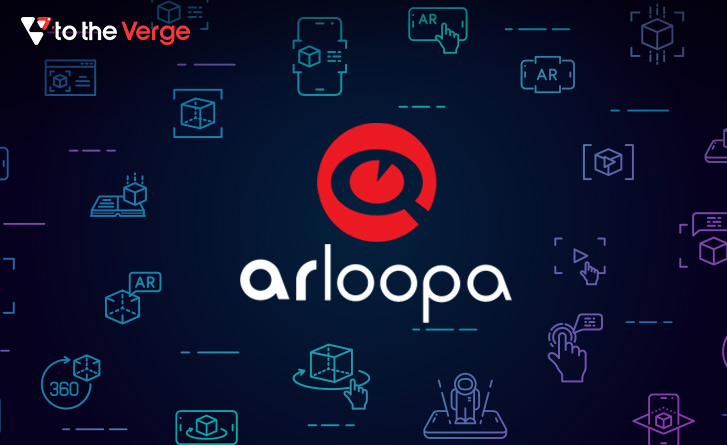 All these things are possible with ARLOOPA. It's among the most entertaining augmented reality apps, merging reality with many virtual things and creatures. With ARLOOPA, you can render 3D models of things you take pictures of. Thanks to the range of filters and effects available, the photo taken using the app can be enhanced or augmented.
3. Google Lens
If you are familiar with the obsolete Google Goggles, Google Lens generally does all the same things Goggles did, but with only better and with more features. Google Lens is one the best augmented reality app, through which you can point your smartphone at anything, and it will start working like magic. It is like Googling something using AR technology.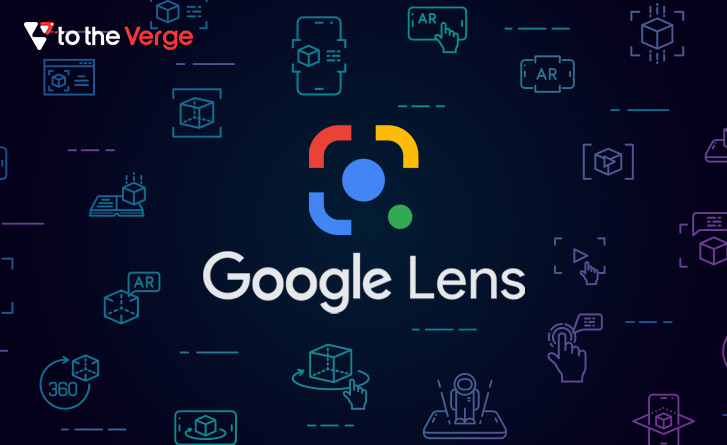 When the app recognizes the object, it suggests where you can buy it. Augmented reality apps like this work great when shopping or exploring new places. You can download the Google Lens augmented reality app on Android or access it using Google Assistant and Google Photos. Unfortunately, there is no separate augmented reality app for iOS users. However, iOS can still operate Google Lens via Google Photos.
4. Google Maps
Google Maps is one of the most reliable navigational tools on the market today. Now, beyond just navigating in a 2D layout, Google Maps lets you travel to your destination in Augmented reality mode, where you can see virtual signs and directional arrows to help you find your way.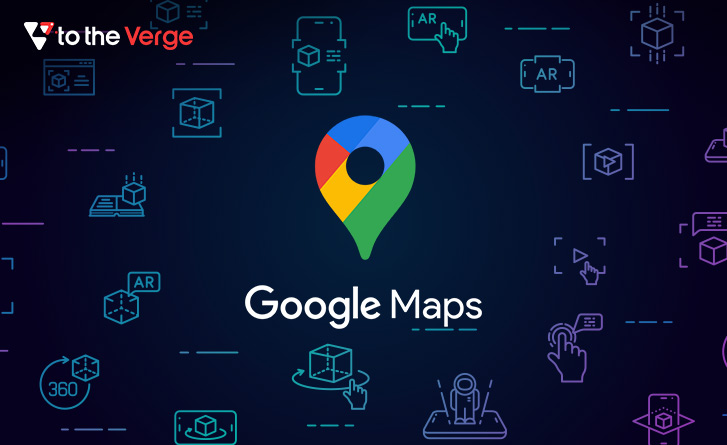 Google Maps is certainly one of the smartest augmented reality mobile apps using AR technology very effectively. All you need is a smartphone with a Google Maps app. With the future of navigation already at your fingertips via AR apps, getting from Point A to Point B is much easier and effortless.
5. Pokémon Go
Remember when Pokémon Go was all the rage? Just because the hype deceased with time does not mean Pokémon Go is not one of the outstanding augmented reality apps anymore. It is one of the few augmented reality apps familiarized with AR on a universal scale. Not only did it spark a renewed interest in Pokémon, but it also stimulated people worldwide to go out and exercise.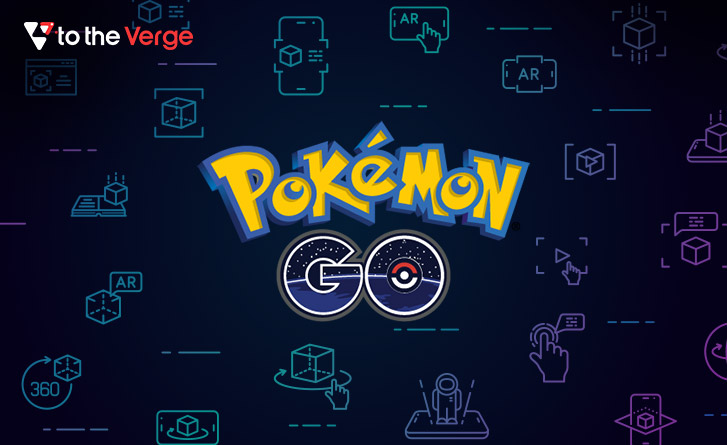 The game started with 150 first-generation Pokémon to catch. Now, there are above 700 Pokémon you can capture. While the game's popularity declined as time passed, it still remains a favorite among many fans.
6. MondlyAR
MondlyAR – the first language learning augmented reality app using speech recognition. The augmented reality experience revolves around a virtual character – Mondly, which substitutes a tutor or teacher. It will show you objects, animals, and planets in your living room, making your whole language learning experience very innovative.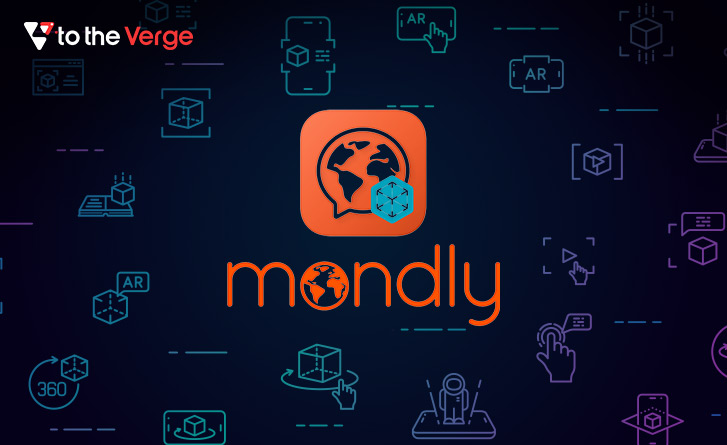 Besides all the AR-generated components to help you learn words and phrases, MondlyAR is one of the best augmented reality education apps that provides a high level of direct conversation-based interaction between you and your virtual learning assistant with speech recognition technology.
Overall, MondlyAR is a great augmented reality app for education. For example, having an AI tutor spawn a life-sized lion in your room and teach you how to pronounce it in German helps you retain the information easier and make it much more fun and exciting. These augmented reality features add to Mondly's lessons, games, and practice conversations designed to cover more than 30 languages.
7. Quiver
With this augmented reality mobile app, your kids can bring their coloring characters to life. First, you must print out image packs from the Quiver website and let your kids color them in real life. Then, the augmented reality app points the camera at the finished pages to watch as the characters come to life. Animations and special effects make the experience more exciting and interactive.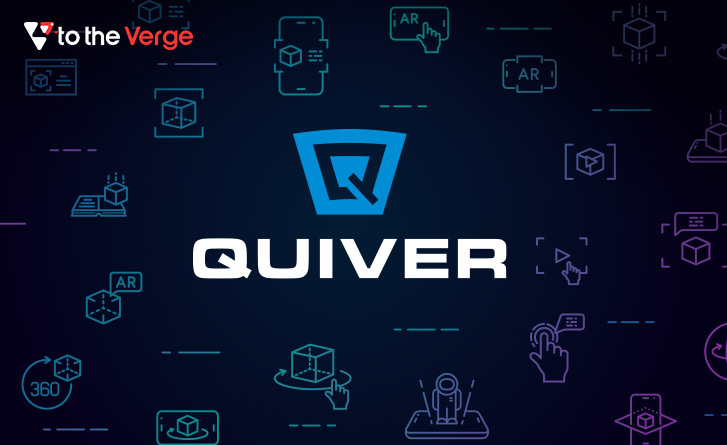 Most AR apps and games typically target adults because of the tools involved. But unfortunately, not many kids have access to smartphones regularly. But, Quiver is one of the few augmented reality apps that really foster creativeness among young kids.
8. YouCam Makeup
Not sure which lipstick shade looks good to you? Do you want to know how you will look with that hot pink blush without putting it on? Then, YouCam Makeup is here to save the day!
YouCam Makeup allows you to use augmented reality tools to see how various lipsticks, blushes, and eye makeup look on you. Also, it has partnered with multiple makeup brands, including L'Oreal, Urban Decay and Maybelline. What's amazing is that you do not have to take a picture of yourself and manually shade it. Instead, the augmented reality app enhances your look in real-time.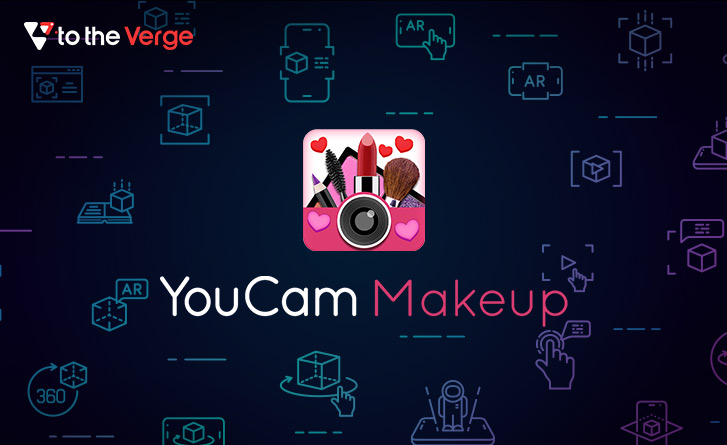 Additionally, if you like a certain makeup item or accessory, you can directly purchase it through the AR app. YouCam Makeup is one of the best augmented reality apps for fashion and makeup in the market at present.
9. Augment
The Augment app is great if you want to advertise your products. All you need to do is click a photo of the product (e.g., furniture), then upload and share it on the app. Other app users can virtually place the product in their homes and contact you to buy it.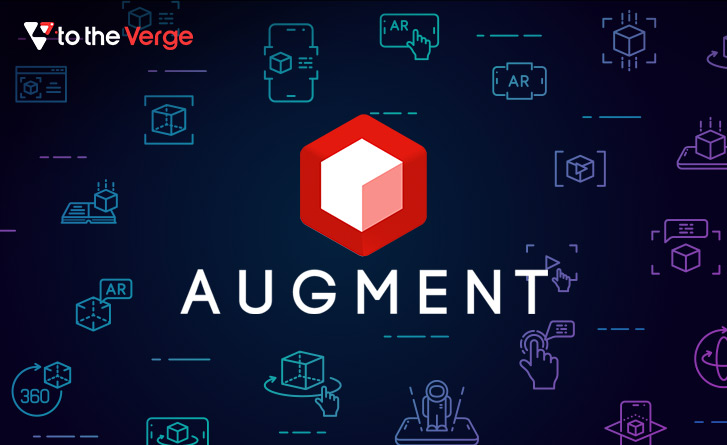 What's also extraordinary about this augmented reality app is that it supports 3D model comparison. But if you're not into selling products, you can still use Augment to share your creations with other users.
10. SketchAR
SketchAR app turns your mobile screen into an augmented reality drawing aid, overlaying a sketch or art image on a blank paper that you can trace over or use as the basis of your sketch.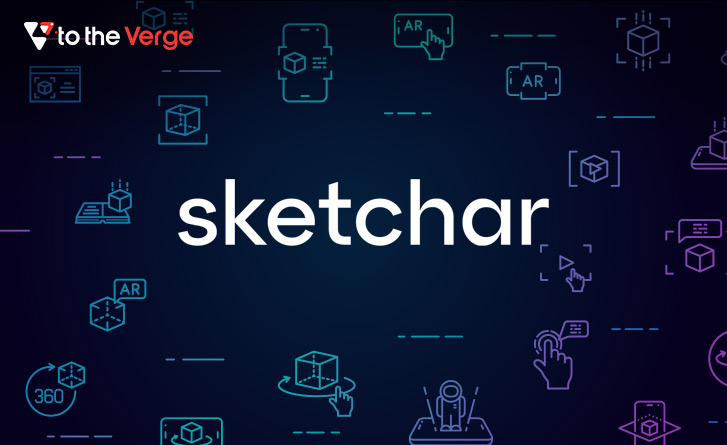 Users can choose from a library of sketches in the app or transform their own photos into traceable line art with the app. SketchAR is designed to work on A4-sized paper or any paper with four reference circle markers drawn to provide scale markers to the app. Of course, SketchAR won't substitute for a good drawing class, but it's a sweet software toy to play with and one of the best augmented reality apps we've seen lately.
FAQs:- Augmented Reality Apps
Q.1 Do You Need An App For AR?
Web-based augmented reality can be experienced through a webpage. That means users do not have to download an augmented reality app to view an AR experience. Instead, they can navigate to the webpage URL to view the AR through their device's camera.
Q.2 What Popular App Uses AR?
Google Maps is a popular mapping augmented reality app that features an AR mode that helps you navigate to your destination by adding virtual signs and directional arrows over the live view on your phone to point the way.
Q.3 How Many AR Apps Are There?
Currently, augmented reality software is enabled on over 500 million devices. However, while the iOS app store has the best selection of AR apps, only around 200 Google augmented reality apps are available on Google Play.
Conclusion
As you can see, real life does not have to be dull and monotonous. You can easily make reality more exciting using one of the augmented reality apps we've showcased here. And these are just a few augmented reality apps! In many sectors, augmented reality makes our lives easy, including augmented reality apps to use in the classroom, healthcare, entertainment, etc.
Indeed, AR technology is all set to change the world as we know it — how we see things and interact with daily objects.
Author: Snehil Masih
Snehil Masih is a professional technical writer. He is passionate about new & emerging technology and he keeps abreast with the latest technology trends. When not writing, Snehil is likely to be found listening to music, painting, traveling, or simply excavating into his favourite cuisines.