While building a new home, people usually leave no stone unturned to give their best efforts and least compromise with their home's design and decor. But for any normal person, interior design can be very confusing.
Fortunately, thanks to some augmented reality interior design software, with the help of which, you can get a well-articulated design plan that fits your choice and financial plan and make things easier to choose a design.
By utilizing augmented reality for home decor, most of the hassle will be eliminated like no more measuring, no more drawing little projects, and no more wasting time wondering "how it will look in the end." Instead, you can just use the AR interior design app on your smartphone or tablet and see the final view instantly.
When building your dream home, you can get a complete 3D model with a 360-degree view of the house right on your smartphone screen. In addition, the floor map of the house and the entire layout will be displayed on your screen. As a result, you can get an immersive view of the AR home design you intend to build. This is all made possible by utilizing augmented reality in interior design.
It doesn't matter if you are looking to remodel your kitchen, redesign your whole floor plan, or restyle your living space. These augmented reality interior design apps can quickly communicate your room layout ideas with high precision and high-quality AR home design.
So let's just look at some of the best AR home design software helpful for interior designing.
Top 10 Augmented Reality Apps for Interior Design
Interior design can be a tricky task. It is quite challenging to envision what exactly a space may look like after certain changes. Thankfully, augmented reality (AR) can make it simple and effortless.
Augmented Reality interior design apps can show you what a paint color, piece of furniture or other modification would look like in a particular space. In addition, they can save you some headaches by getting rid of the guesswork from interior design. So, here we have listed the 10 most helpful augmented reality room design software that you can use.
1. Houzz
So, if you're confused about where to start with interior design, Houzz is the perfect pick for you. It's an all-in-one AR interior design app that numerous home professionals use to get ideas for home design, shop for materials or find experts. In addition, it contains an excellent augmented reality feature, "View in My Room 3D," which allows you to see how different home decor items would look in your room.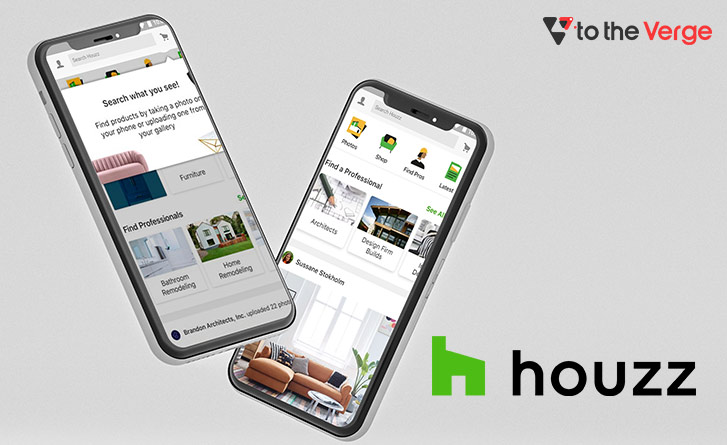 Apart from all basic features, this augmented reality 3D home design tool comprises lighting, which will help you see which home décor item will look perfect in your room.
2. ARki
This AR interior design app lets you import 3D models of architectural designs to the App to be viewed in AR. This AR home design software supports FBX files from Maya, 3ds Max, ArchiCAD, Cinema 4D, Blender, SketchUp, ArchiCAD, Revit, MicroStation, Rhino, etc. You can view your imported 3D models at any scale.
In addition, the AR interior design app allows you to store those 3D models on your device, which you can access offline too. That is very helpful for field work, where you don't always have a strong internet connection.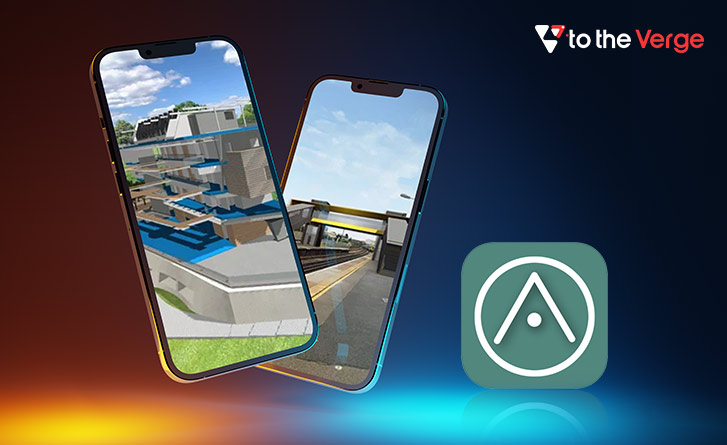 Moreover, the Pro version of this augmented reality interior design app allows you to synchronize data between devices and share projects with multiple users. This way, the ARki app can also help you streamline the workflow within your team and expand your communication with construction staff.
3. Dulux Visualizer
Visualizer is an augmented reality 3D home design app introduced by Paint company – Dulux that uses AR technology to help you find the right color for your home. You can select any of your favorite colors from this AR home design App, then hold your phone up to see how it would look on your wall. It even comprises TVs, wall-hanging decorations, and other picture frames to not paint over them.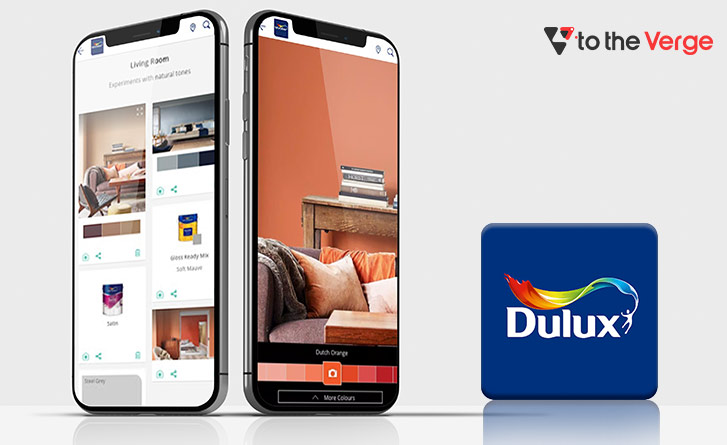 This amazing augmented reality room design App can take the guesswork out of picking a color. It also includes a feature to photograph something to find a similarly colored paint.
4. IKEA Place
IKEA Place is an excellent augmented reality interior design app that bridges a gap between imagination and reality to let you confidently experience, experiment and share how good design can change your space. This AR interior design app is available for iOS and Android and allows you digitally place furnishings in your room.
From sofas and lamps to rugs and dining tables, IKEA Place lets you virtually "place" home products that are 3D and true to scale to ensure they are just the perfect size, design, and functionality.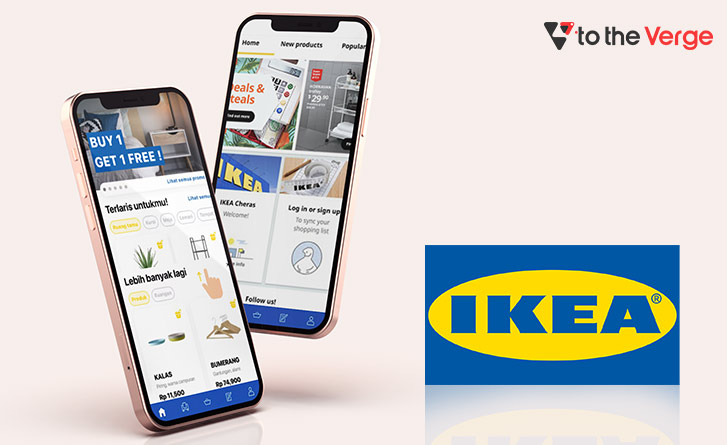 This amazing augmented reality 3D home design app does a great job anchoring virtual furniture, letting you walk around and view it from different angles.
5. MagicPlan
Interior design is beyond just choosing the right furniture and paint color. You will also need to know the dimensions of a room. This is where the MagicPlan app comes in. This construction and floor planning App use Augmented reality in interior design to provide measurements and create digital blueprints.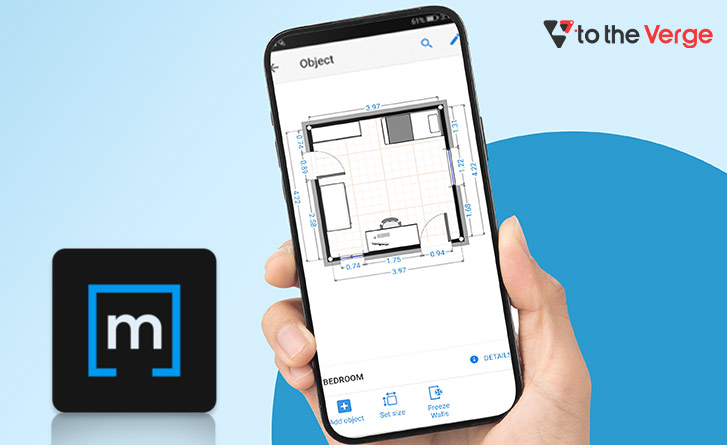 All you have to do with this AR home design software is tell it where the corners are, then move it around the room. Then, it will generate an unexpectedly accurate layout of the space, helping you decide what will fit best. It also involves a feature to estimate the price of things like retiling or wallpapering.
6. DecorMatters
Many AR interior design apps allow you to see specific pieces of furniture in a room, but DecorMatters goes further. This augmented reality interior design app that enables you to visualize your room's entire design or layout has attracted more than 6 million users. In addition, you can create your own project or view other users' plans in your space.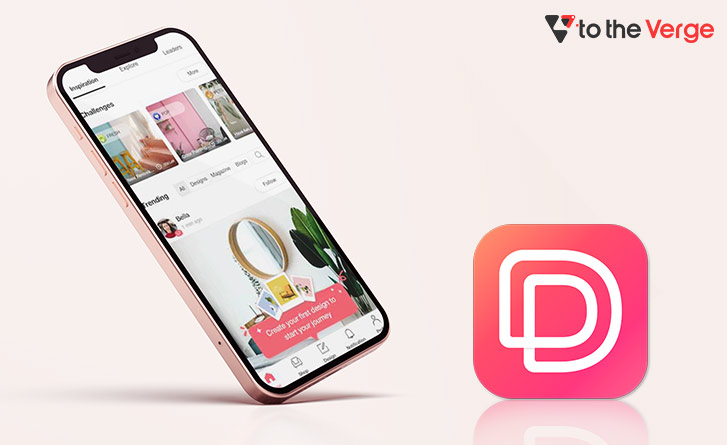 DecorMatters also provides an AR ruler to make sure you have the right dimensions. Finally, after deciding on a layout, it also suggests a store to buy the furniture you have pieced together in your virtual 3D design.
7. RoomScan Pro
Unlike most augmented reality interior design apps, RoomScan Pro provides three different ways to build floor plans, including AR scanning. It lets you capture both the interiors and exteriors of buildings and automatically produce 2D or 3D plans.
With RoomScan Pro, you can also add colors and comments to drawings to make them simpler to read. Plus, you can then show 3D plans to your clients or team members in augmented reality mode, which is ultra enlightening.
8. Hutch
Focused on the simple idea "to discover the inner interior designer," the Hutch app helps virtually customize the living space without the risk of making unnecessary and unsuitable purchases. Although the app catalog includes furniture and decor elements from the most popular companies, customers can sort products by price, style, color or brand.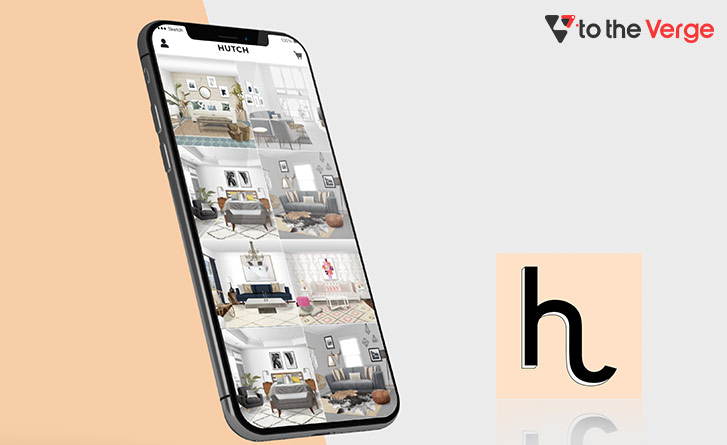 The latest update of this augmented reality interior design software makes it possible to place the objects, virtually paint the walls, and save the different options of the design.
9. roOomy
With the largest gallery of furniture products in the world, as they claim, this augmented reality room design app helps discover loads of new design ideas to revamp the apartment. The function "try before buy," which runs on AR technology, makes it possible to view the 3D models of selected products in the room's background and decide if they are appropriate. Each AR home design model has a tag "view info," which leads to all essential information with the capability to start shopping.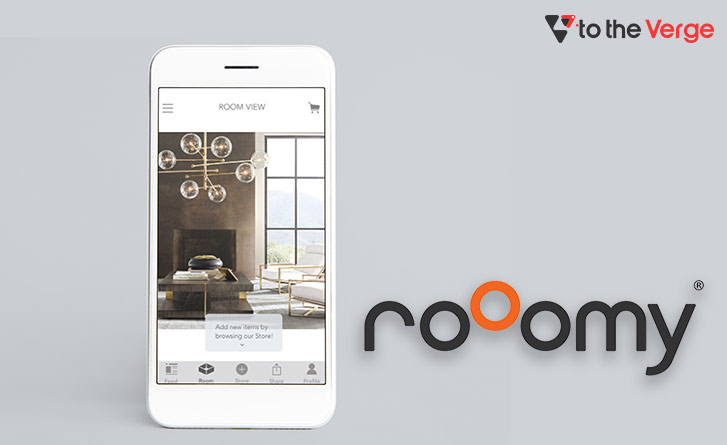 All products in this augmented reality interior design app, like tables, beds, chairs, floors, curtains etc., can be modified and selected by fabrics, colors, patterns and styles.
10. Morpholio Trace Pro
it's an all-in-one mobile CAD application with tons of features, including Augmented Reality. There are two AR-powered tools such as AR Perspective Finder and AR SketchWalk.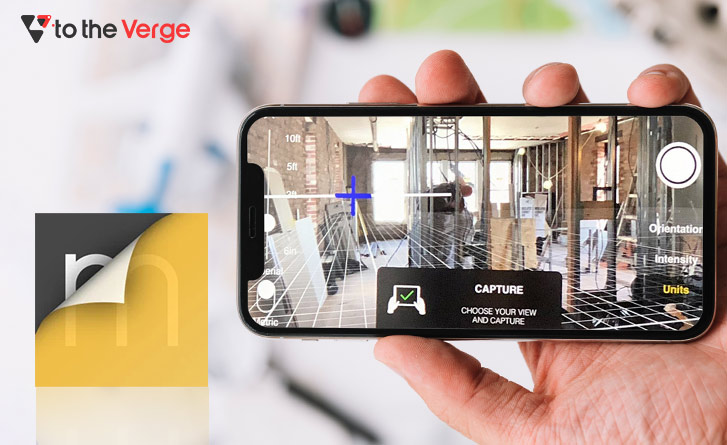 AR Perspective Finder is an augmented reality interior design tool that makes architectural drafting on mobile a lot simpler. It uses the in-built AR abilities of your camera to scan a space and create precise virtual perception grids that you can draw over even with your digital Pen. This way, you can create super clear drawings quickly, even on the go.
On the other hand, the AR SketchWalk tool lets you virtually project your architectural CAD drawings onto a physical environment at a 1:1 scale. You can choose to view either floor plans only or floor plans with elevations. Then, you can even take a virtual walk through your upcoming building, envisaged in augmented reality.
FAQs:- Augmented Reality Software For Interior Design
Q.1 What Is Augmented Reality In Interior Design?
With the help of Augmented Reality, the user can use their mobile device to overlay the real-world environment with virtual elements. For example, the augmented reality interior design software allows the user to see furniture or wall paint that would look real!
Q.2 What Is An Augmented Reality Software?
An augmented reality software application incorporates digital visual content and sometimes audio and other types into the user's real-world environment.
Q.3 What Equipment Is Needed For Augmented Reality?
The hardware components for Augmented Reality include Sensors, tracking devices, gyroscopes, digital cameras, optical sensors, accelerometers, GPS, RFID, wireless sensors and solid-state compasses. Input devices from users include microphones, gesture devices, touch screens, stylus, pointers, body wear and gloves.
Q.4 What Is Virtual Reality In Interior Design?
Virtual reality (VR) is a computer-generated reality that is not connected to reality. Instead, special devices like VR headsets are needed to look at this environment. Virtual reality is extensively used in interior design, games, and education to transfer you to an unreal world.
Conclusion
Augmented reality provides an immersive experience that can aid design and build processes by showcasing the vision before it is even created or executed. Clients can even dive into design ideas through virtual reality in interior design and explore the architect's vision.
With augmented reality interior design software, architects can bring their ideas to life and convert their drawings into the conceptual reality that only existed in their imagination or 2D sketches. Augmented reality displays the reality of the mind and allows the dream to take shape and, ultimately, become a reality. (Valium)
Augmented and Virtual reality is the future of interior design. Things that were once not viable are now possible with these immersive technologies. So welcome to the new future of Interior Designing!
Author: Snehil Masih
Snehil Masih is a professional technical writer. He is passionate about new & emerging technology and he keeps abreast with the latest technology trends. When not writing, Snehil is likely to be found listening to music, painting, traveling, or simply excavating into his favourite cuisines.