For various reasons, cryptocurrency and other digital currencies such as NFTs and Crypto-tokens have gained traction with several young and older people. Some want to explore them as a medium for exploring the metaverse concept, while others might view it as a potential investment opportunity that could yield good returns.
Given the advancements in the ideas surrounding decentralized finance and an emphasis on eliminating third-party interference, cryptocurrency exchange platforms are making the process of crypto-investments easy.
Cryptocurrencies are digital certificates or virtual currencies stored digitally as a blockchain record. An investor needs to have a crypto wallet in order to keep those certificates and proofs of ownership.
Before we proceed, let us first brush on the basic understanding of what are cryptocurrency wallets?
A cryptocurrency wallet is a software that lets you store, send, and receive virtual currencies. All transactions are recorded and stored on the blockchain because cryptocurrency does not exist in physical form, so the wallet doesn't hold any physical coins.
In this article, we present a list of the best crypto wallets that a crypto-investor may consider to store their cryptocurrency funds safely and securely. Read till the end to learn more.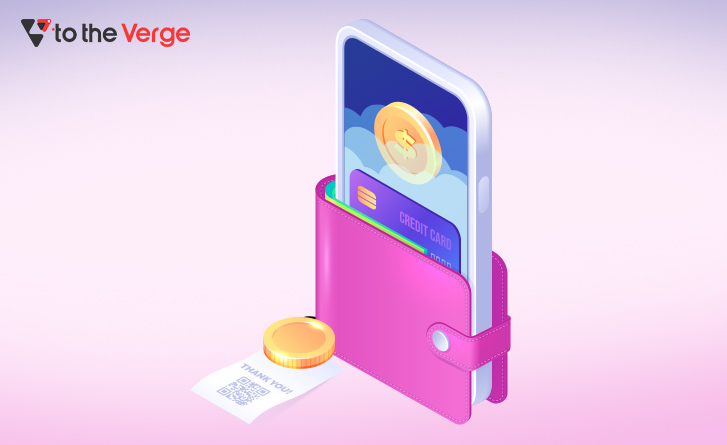 List Of Best Crypto Wallets
Following is the list of top crypto wallets in which one can consider opening an account for buying and investing in cryptocurrency. It entails a mix of the best free crypto wallets and cold crypto storage. Depending upon the level of experience in crypto investments and cryptocurrency storage-related requirements, one can choose from the various crypto wallet options available in the market.
1. Coinbase Wallet
Coinbase crypto wallet is a product of one of the best cryptocurrency exchange platforms: Coinbase. It is a hot cryptocurrency wallet application that enables users to store digital currencies online; these may also include non-fungible tokens (NFTs) and various other cryptocurrencies.
Coinbase Wallet is functional in more than 100 countries. Moreover, the user base of this online crypto wallet has extended to more than 35 million people. Besides that, it is one of the best crypto wallets because it supports more than 500 crypto assets and is a non-custodial crypto wallet.
The Coinbase crypto wallet enables the user to access their private key, which is generated with a 12-word recovery phrase when you sign-up.
Apart from that, it offers features such as two-step verification, biometric log-ins, FDIC-insured USD balances, and AES-256 encryption on the security front. It also provides optional cloud backup, which can help protect the users' digital keys.
These striking features are wrapped and presented with a simple and user-friendly interface. The only drawback one might find with this crypto wallet app is high transaction fees.
2. ZenGo
ZenGo is one of the most secure and top crypto wallets because of the special features it provides to its users. For example, the crypto wallet application is non-custodial and removes the private key vulnerability.
Anyone can make an account on ZenGo in a matter of minutes. The simple and easy application processes make it one of the best crypto wallets for beginners and intermediate cryptocurrency investors.
ZenGo is amongst the first crypto wallets that provide advanced encrypted biometric security, making it difficult for hackers to access the users' wallets. When signing up, the online crypto wallet application would require you to go through a three-factor authentication process.
The user would receive a link on the email to confirm their registration on the crypto wallet app. After that, their decryption code will be saved on their cloud storage. And lastly, they'll need to set their encrypted biometrics.
Another feature making ZenGo further secure is multi-party computation or MPC-based cryptography technology. Besides that, it also enables the users to access their cryptocurrency funds in extreme cases through a guaranteed action solution called "Chill Storage."
ZenGo offers 24/7 in-app customer service and supports more than 70 crypto assets. In addition, the users may also earn up to 8% as an annual percentage yield on their cryptocurrency funds.
These features undoubtedly make ZenGo the best cryptocurrency wallet.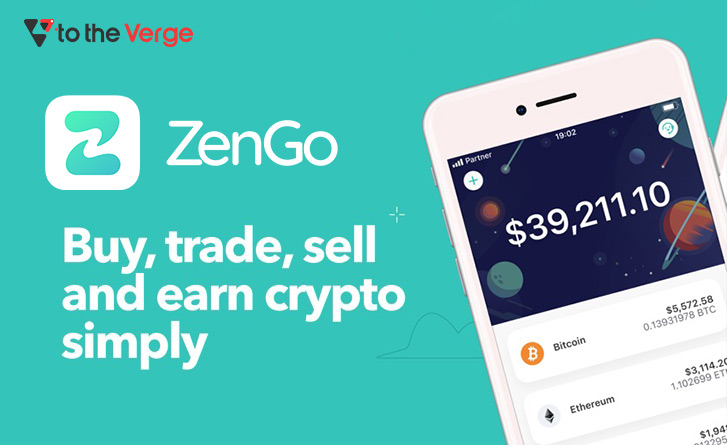 3. Crypto.com
Crypto.com is the best crypto wallet for people who intend to explore cryptocurrency as a medium of exchange rather than for investment purposes. It offers more than 250 coins and is one of the fastest-growing cryptocurrency wallet applications and exchange platforms.
It is a decentralized crypto exchange platform that offers cryptocurrency credit cards, an NFT marketplace and one of the best crypto wallets. Crypto.com is operational in over 85 countries and has over 10 million users.
Additionally, if a user holds their cryptocurrency fund for a set period of time, they may earn up to 14.5% interest on it and receive greater yields. Besides that, the crypto wallet has a two-factor verification process and a rewarding bug bounty program.
A bug bounty program is a lucrative deal offered by several websites, organizations and software developers wherein individuals can receive recognition and compensation for reporting bugs about the platforms' security vulnerabilities.
The feature of a bug bounty program makes Crypto.com the most distinct and best crypto wallet amongst the other options available.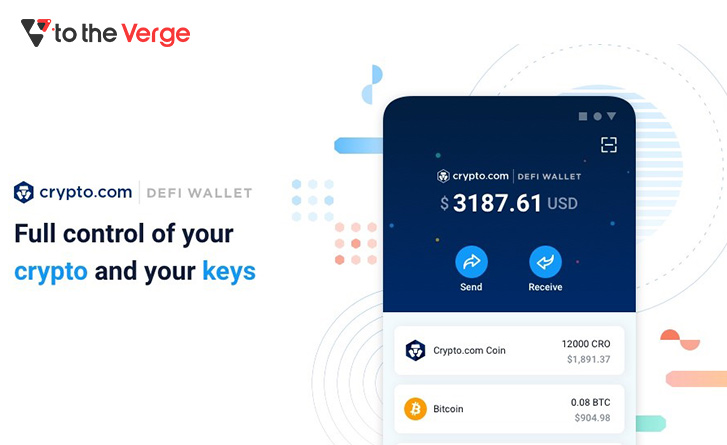 4. Binance
Binance is the best crypto wallet app for a cryptocurrency investor looking for multiple features in a crypto wallet. It is a centralized cryptocurrency exchange platform and one of the top custodial wallet providers.
It was founded in 2017 by Changpeg Zhao, a software developer. The crypto wallet app combines some of the most striking crypto trading and storage features. Some of these are as follows: auto-investment option, staking, decentralized finance or DeFi services, peer-to-peer trading, and more.
The average 24-hour trading volume of Binance is worth $100 billion, allowing users to trust its exchange system and crypto wallet further. Besides that, their native crypto coin, BNB, is one of the top five cryptocurrencies traded globally.
Binance crypto platform also has a blockchain network known as Binance Chain. Earlier, it initially launched the BNB coin on the Ethereum network. Now it has extended its arm in the decentralized zone by developing the Binance DEX on the Binance Chain.
With over 1500 cryptocurrencies for trade, 95% crypto saved in cold storage, affordable fees and a comprehensive charting system, Binance is a strong contender for the best crypto wallet app.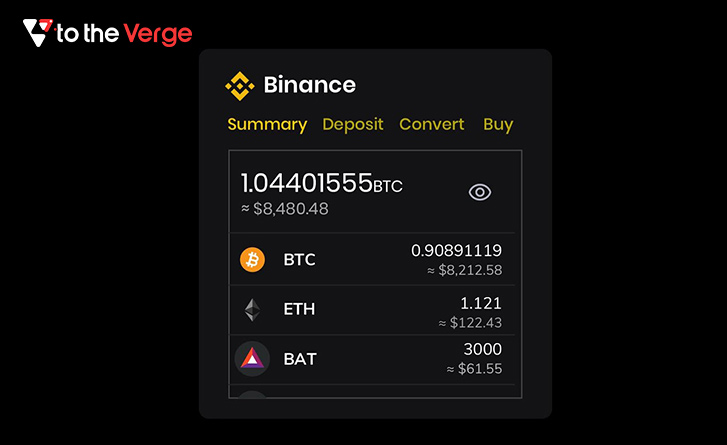 5. Bitcoin IRA
Individual Retirement Account or IRA is a savings account with tax advantages that an individual can open to save and invest in the long term.
Bitcoin IRA is the first crypto IRA platform that enables users to buy and sell crypto assets 24/7 with self-trading features. In addition, it connects the users of the platform to qualified custodians, other digital wallets and cryptocurrency exchange platforms.
The platform supports a variety of crypto coins such as Bitcoin, Ethereum, Bitcoin Cash, Litecoin, Cardano, Solana, Polygon, and more. It can be considered the best free crypto wallet, given the unique features it offers, including price taking, portfolio performance, and chart analysis.
However, this online crypto wallet is operational only in the United States. It is available as a mobile application on Android and iOS, and customer support of the application is available through chat and mail.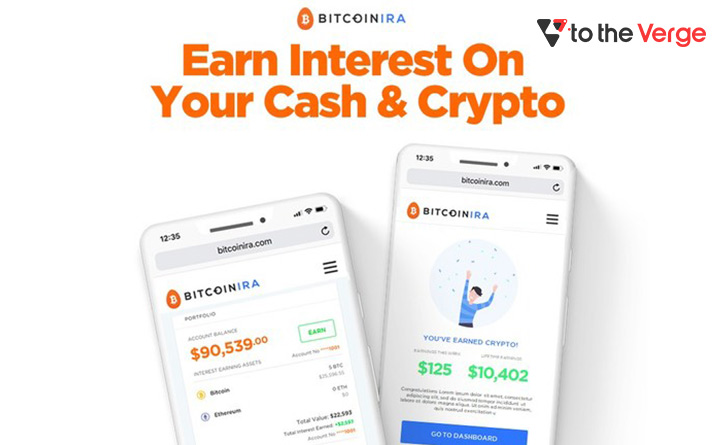 6. Trezor Model T
Trezor Model T is the best cryptocurrency wallet when it comes to choosing the most secure hardware crypto wallet. It is a subsidiary of Satoshi Labs and has two products: Trezor One and Trezor Model T.
It was released in 2016, and since then, it has been one of the top crypto wallets, providing essential features such as protection for crypto funds and other digital assets from potential hacks. In addition, it has a special touchscreen display and a faster processor.
The hardware implements Shamir Backup and contains a passphrase for additional security to the users' recovery seed which is not saved anywhere on the device, making the crypto wallet theft free and more secure.
Additionally, the device's firmware gets updated frequently, improving the support system of the hardware crypto wallet. These features make it a great option for consideration amongst all the other best crypto wallets list. However, a thing to note is that this device is quite expensive relative to other crypto wallets.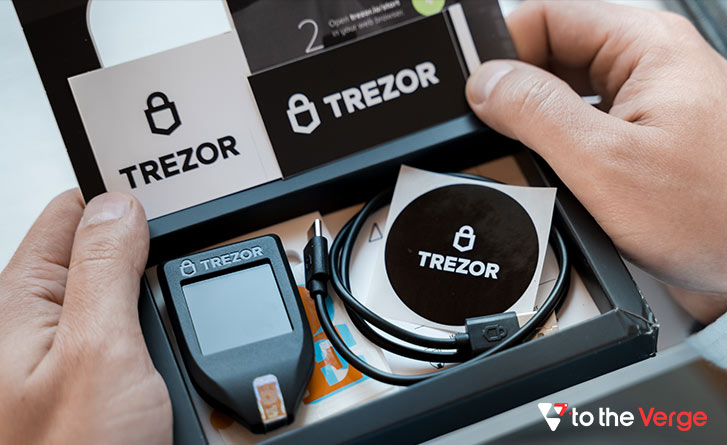 7. Kraken
Kraken is among the recommendations for top crypto wallets for new cryptocurrency investors. In addition, it is a free crypto wallet, offering hot as well as cold storage. The application is functional in more than 150 countries and supports a variety of coins.
The online crypto wallet supports institutional and individual investors with competitive prices in cryptocurrency trading. It is one of the biggest crypto trading and exchange platforms. Moreover, Kraken also offers some of the best security features available on a free online crypto wallet.
These include security checks like SSL encryption and precise application programming interface or API key permission control. Moreover, the crypto wallet offers other features like two-factor authentication, email confirmation, strict surveillance, and air-gapped cold storage that saves the private key on an offline device.
Given these powerful security features, breaching through the security level of Krake is extremely difficult, making it the best cryptocurrency wallet in terms of security. In addition, good customer care service along with a simple user interface adds to the reputation of this crypto wallet app.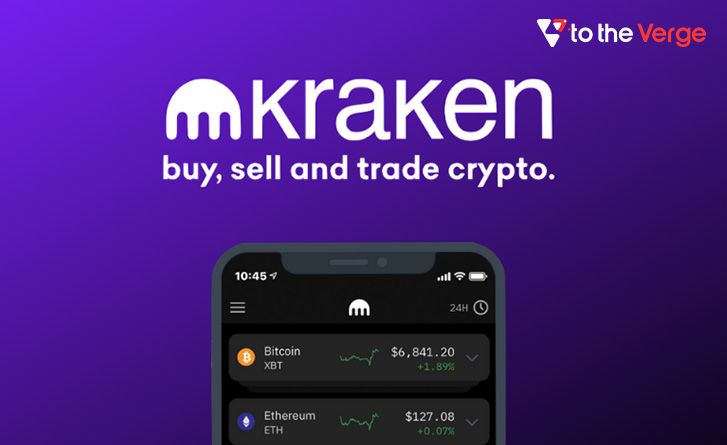 8. CoinSmart
CoinSmart is one of the best crypto wallets for a beginner who has never tried investing in crypto and wants to explore the same without getting perplexed with unnecessary technicalities.
People with zero to basic knowledge of cryptocurrency can begin their journey of crypto investments with this online crypto wallet. The application accepts funds through SEPA or Single Euro Payments Area, e-transfers, and other cryptocurrency platforms.
CoinSmart offers support for 16 cryptocurrencies, including BTC, ETH, LTC, and DOGE. It is operational in sixteen countries and provides 24/7 customer support through SmartRep, email or live chat.
Other features that add to make it the best crypto wallet option for beginners are easy set-up with swift account verification, quick same-day deposits, and a referral program. Lastly, this free crypto wallet offers both cold and hot crypto storage.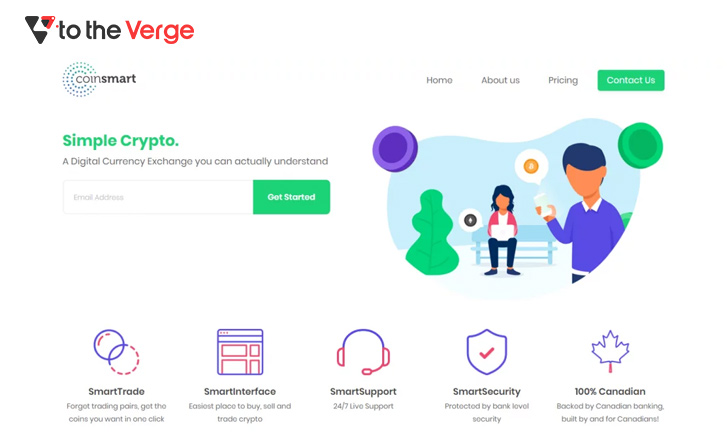 9. Mycelium
Mycelium is one of the best crypto wallets. It is non-custodial and allows the user to control the transaction fees. It integrates with major hardware wallets, enabling greater flexibility and freedom of choice. The free crypto wallet allows investors to manage ETH, BTC, and ERC-20 tokens securely.
The crypto wallet app provides services that allow investors to send, store, and trade Bitcoin and other digital currencies. It also supports various account types such as Single Address, HD, Bit ID, Watch Only, and Hardware.
Founded in 2008, Mycelium became a popular bitcoin wallet since it provided various storage solutions. In addition, the users have complete control over the private key of their crypto wallet and PIN because it is a non-custodial wallet.
In addition, it is an open-source crypto wallet with financial services partnerships with Glidera, Cashila, and Coinapult. It also has a decentralized in-person exchange marketplace called "Mycelium Local Trader." The users can connect in this marketplace, which facilitates the selling and buying of Bitcoin in a secure environment.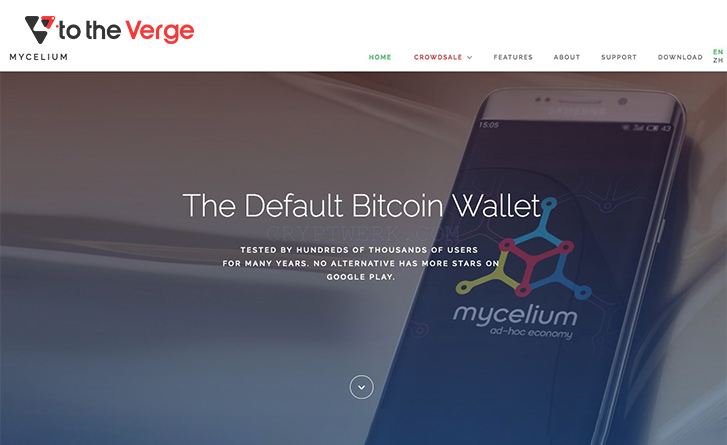 10. Exodus
Exodus is the final option on the best crypto wallets list. It enables the users to sell, buy, hold, and manage cryptocurrencies/NFTs securely. The user-friendly interface of this crypto wallet app has made it very popular among new and experienced cryptocurrency traders. It provides access to over 160 cryptocurrencies.
JP Richardson and Daniel Castagnoli founded this crypto wallet application in 2015. The headquarters of Exodus is in Nebraska. The Securities and Exchange Commission (SEC) of the United States approved it as a Class A common stock offering in April 2021.
The free crypto wallet offers cold storage and is compatible with hardware wallets. Exodus is also a non-custodial wallet, implying that the user has complete ownership of their digital assets. All the information related to the assets, the wallet and the user is encrypted and stored on the system locally.
In contrast to centralized services, users will enjoy complete control over their assets and private keys. Moreover, the crypto wallet app does not have any access to the information stored unless the user allows it to access the same.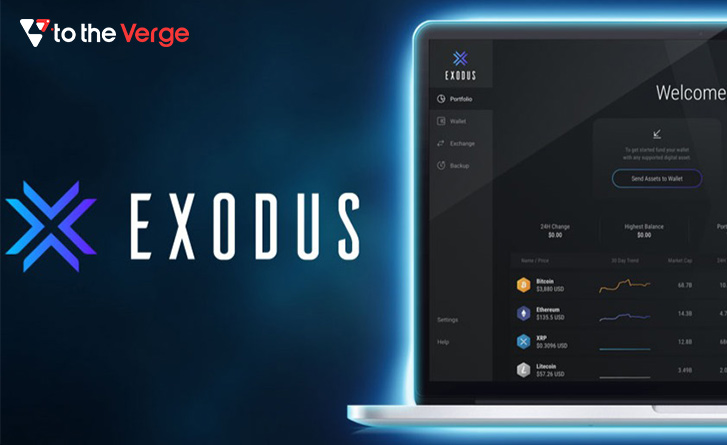 Other FAQs:- Crypto Wallet Apps
Take a look at the following frequently asked questions to know better about the best crypto wallets available in the market.
Q.1 What Is The Best Crypto Wallet For Android?
Android users can consider the following options as the best crypto wallet: Coinomi, Green 4, Cobo, Coinbase, Atomic Wallet and Blockchain.com. These applications have been the most popular and top crypto wallets among a range of others.
Q.2 What Is The Best Way To Invest in Crypto?
The best and most popular way of investing in cryptocurrencies is through crypto exchange platforms like Binance, Crypto.com, Coinbase, Exodus, CoinSmart and more. Such platforms are quite user-friendly and also provide basic features such as crypto wallets and customer support, which are essential for beginners in crypto investments.
Q.3 Where Can I Buy Cryptocurrency?
Anyone interested in buying cryptocurrency can do so from crypto exchange platforms that provide a variety of crypto tokens and coins to buy, sell, trade and exchange. Besides that, some also have provisions providing online crypto wallet services.
Best Crypto Wallets – Key Takeaway 
All the cryptocurrency wallets enumerated above have one or the other feature that makes them distinct and the best crypto wallet. Some are cold or hot storage wallets, some are quite expensive, and others are free crypto wallets. However, one feature that is the common ground for them all and essential to make them the best crypto wallets is strong and sound security measures.
Security features can make or break the deal for a crypto wallet. If the application or device lacks well-established security measures, it cannot be considered the best cryptocurrency wallet. Therefore, before choosing any of the best crypto wallets from the list above, compare their security features that would suit you and make a choice accordingly.
Author: Khatija Bano
Khatija is a Senior Editor at To The Verge. Her interest in tech started when she came across AI, IoT, and XR. Always keen to learn the latest tech peripherals, Khatija loves to interact with tech industry experts and dig for information relating to emerging technologies. When not nerding over technology, she can be found on the couch binging mystery or sci-fi movies.