Cryptocurrency is a subject matter that has been considered quite seriously for investment purposes by most people. As a result, cryptocurrencies like Bitcoin and Ethereum have been the most popular choices among many crypto investors.
However, did you know that other cryptos were released with a purpose that wasn't as intense as that of Bitcoin and Ethereum?
Dogecoin is a famous cryptocurrency and has been quite popular among the crypto community. However, the Dogecoin news has surprised people who follow crypto news, so much so that many even began questioning whether cryptocurrencies should be considered a serious affair.
In this article, we've covered everything you'll need to know about Dogecoin. From the Dogecoin history to how Dogecoin price may fluctuate in the future and more. Read till the end to learn interesting facts about Dogecoin.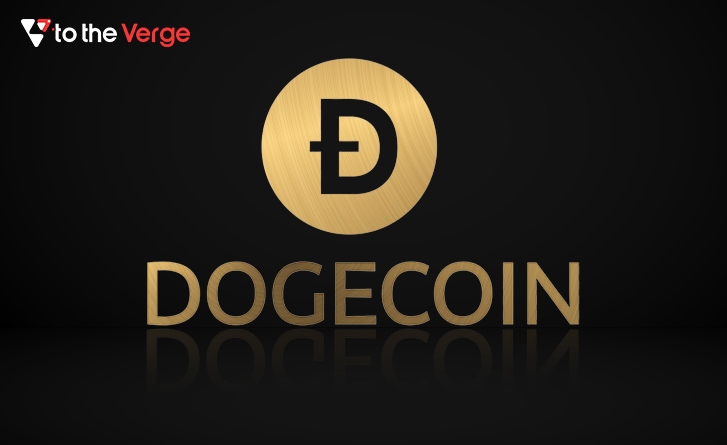 What Are Dogecoins?
In 2013, Dogecoin or DOGE was created as a playful alternative to traditional digital currencies like Bitcoin. The cryptocurrency's name was inspired by a meme and the Shiba Inu logo. While Bitcoin was designed to be scarce, Dogecoin was created to be an abundant cryptocurrency, with 10,000 new coins being mined every minute and no limitation on the maximum Dogecoin supply.
Dogecoin is a peer-to-peer and open-source cryptocurrency that is considered an Altcoin. Primarily considered a sarcastic meme coin with little monetary value, the Dogecoin price in 2021 altered people's perception of it.
In April 2021, Dogecoin was one of the top ten cryptocurrencies by market cap, with a total value of more than $50 billion, even though each individual Dogecoin is worth pennies.
Crypto experts believe the reason for this sharp shift in Dogecoin price and performance is the unlimited supply of DOGE.
Dogecoin was quick to draw an enthusiastic online community, which used it for everything from tipping random people on Reddit for good comments to helping send the Jamaican bobsled team to the 2014 Winter Olympics in Sochi.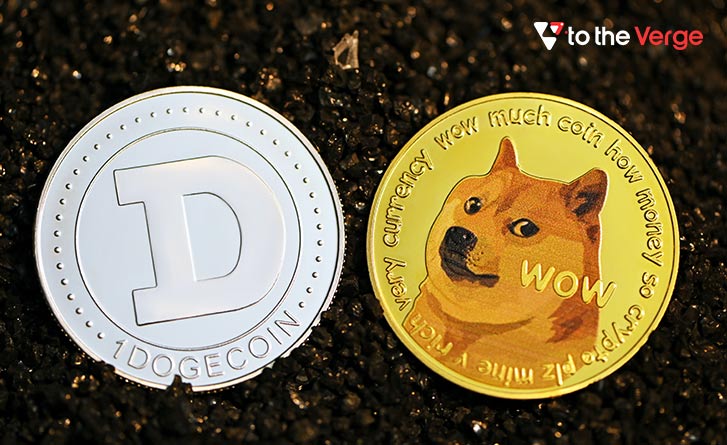 How Does Dogecoin Work?
Dogecoin, like other cryptocurrencies such as Bitcoin and Ethereum, Dogecoin is based on Blockchain technology. Blockchain is a distributed and secure digital ledger that records all cryptocurrency transactions without a centralized authority.
Every Dogecoin network user has a digital Dogecoin wallet that consists of two keys: a public key and a private key. Knowing another person's wallet ID and public key allows one to request a transaction with them. When a transaction request is made, the application notifies all Dogecoin miners worldwide to continue with the process.
Dogecoin miners determine whether or not the sender has enough Dogecoins to make the payment. They then approve the transaction request following the validation process.
Meanwhile, Dogecoin miners from all over the world compete to collect all pending transaction data known as the nonce. The miners then use a mathematical function to generate the correct hash number for the pending transaction's nonce.
They reward the miner with 25 DOGE for successfully producing the correct hash number.
Both users receive a confirmation message indicating their transaction request has been approved. And within a few minutes, the requested amount of Dogecoin is credited into the recipient's wallet, completing the transaction.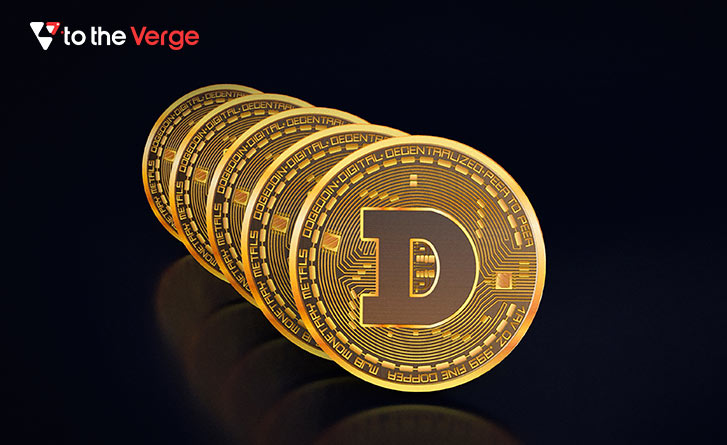 Dogecoin History: When And How Did It Begin?
Dogecoin was created as a sarcastic remark in late 2013 by software developers Billy Marcus and Jackson Palmer, who were Reddit friends and had never met in person. They combined two popular themes in their online community at the time: the emerging cryptocurrency Bitcoin and a meme depicting a Shiba Inu and a misspelled version of the word "dog" to create what is known as Dogecoin.
However, to the creators' surprise, Dogecoin took off almost immediately, with dogecoin.com receiving over a million visitors in the first month. Part of what made Dogecoin so amusing was that it was, and still is, a full-fledged cryptocurrency with its blockchain and a mining system similar to the Litecoin crypto.
In addition, the Dogecoin price has been consistently low since the beginning; one could even get it for fractions of a penny. The unlimited supply has recently made it appealing to speculators hoping for a price increase.
Jackson Palmer, a product manager at Adobe Inc.'s Sydney, Australia, office, created Dogecoin in 2013 to mock cryptocurrencies' excitement. Palmer has been described as a "skeptic-analytic" observer of emerging technology, and his first tweets about his new cryptocurrency venture were sarcastic.
Meanwhile, in Portland, Oregon, Billy Markus, an IBM software developer who wanted to create a digital currency but had difficulty promoting his efforts, discovered the Dogecoin buzz. So Markus approached Palmer on Reddit for permission to develop the software that would power an actual Dogecoin.
Markus based the code for Dogecoin on Luckycoin, derived from Litecoin, and initially used a randomized reward for block mining, which changed to a static reward in March 2014. Dogecoin is a Proof-of-Work (PoW) coin that employs the 'script encryption' technology of Litecoin.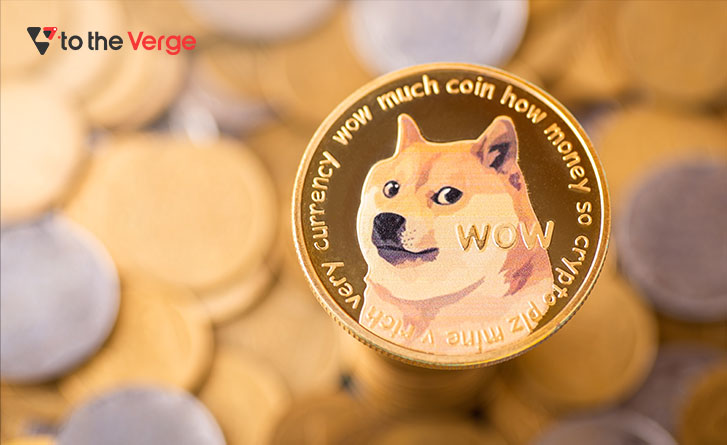 Dogecoin Future: Price Prediction And More
The informal presentation of Dogecoin suited the mood of the thriving crypto community. Its scrypt technology and limitless supply argued for a faster, more versatile, and user-friendly version of Bitcoin.
Dogecoin is an "inflationary coin," whereas cryptocurrencies such as Bitcoin are deflationary due to a limit on the number of coins that can be created.
Since its initial release in 2013, Dogecoin has been used to fund several initiatives. For example, in January 2014, the Dogecoin community donated 27 million DOGE worth approx. $30,000. These were used to support the trip of the Jamaican bobsled team to the Sochi Winter Olympic Games.
Later on, in March 2014, the Dogecoin community contributed $11,000 in Dogecoin to the construction of a well in Kenya and $55,000 in Dogecoin to the sponsorship of NASCAR driver Josh Wise.
Interestingly, Dogecoin had a market capitalization of $20 million and a devoted fanbase by its first birthday.
During 2017-19, when the value of cryptocurrencies saw explosive growth, Dogecoin surpassed $1 billion in market capitalization for the first time. But soon, DOGE fell with the rest of the crypto market in 2018.
However, In the summer of 2019, Dogecoin's value increased along with the rest of the crypto market. Dogecoin supporters rejoiced when the cryptocurrency exchange Binance listed the coin, and many believed Tesla, Inc. CEO Elon Musk endorsed the currency in a cryptic tweet.
Dogecoin's infrastructure has not been a priority for the coin's volunteer developers. However, the active community of miners is one of the reasons Dogecoin continues to operate and trade.
Musk publicly expressed his support for Dogecoin in 2021. He even tweeted that he was working with the developers of DOGE to improve transaction efficiency. Earlier this year, the SpaceX founder even conducted a social media poll to determine whether Tesla should accept Dogecoin as payment.
In addition, AMC Entertainment Holdings, Inc. announced in October that it would accept Dogecoin for digital gift card purchases by the end of the year, giving the meme-based cryptocurrency even more utility.
The market cap ranking of Dogecoin was number 10 as of Oct. 8, 2021, with a market capitalization of $31.9 billion, significantly higher than its year-ago position of 48 and $339 million market value.
According to CoinMarketCap, the Dogecoin price at which it started trading was $0.0002, and Dogecoin's highest price was recorded at a value of $0.7376 on 8th May 2021.
Dogecoin's future price prediction by crypto-market experts indicates that the Dogecoin price could rise between $0.19 and $0.23 in 2022. Dogecoin's highest price for 2022 is predicted to be $0.2063.
Despite several brief periods of price increases, the Dogecoin price was in a downward trend throughout 2018.
During the price drops in March, July, and September, the Dogecoin price fell with the market. However, the reduction in Dogecoin isn't as severe as the Bitcoin price drop, and price spikes after the downtrend show that DOGE recovered faster than BTC.
However, like most other coins, the future of Dogecoin is obviously very dependent on the overall interest and growth of the blockchain industry. Because Dogecoin is based on cryptocurrency market movements and the development of the blockchain industry, Dogecoin's future price prediction is difficult and complex, especially in the long term.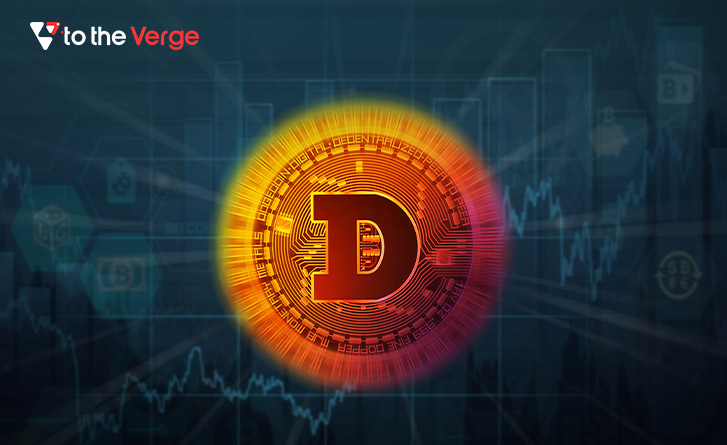 Quick Dogecoin Recap With Dogecoin Facts
Here is a list of the top seven facts about Dogecoin that might help in a quick recap of the meme-based cryptocurrency.
1. Lucky Coin Inspired The Development Of Dogecoin
Lucky Coin, a lesser-known cryptocurrency, was the primary inspiration for Dogecoin. Furthermore, Dogecoin began with a more humorous angle, as the features had different designs and concepts.
Lucky Coin's good intentions inspired Dogecoin. With a complicated adjustment algorithm, LuckyCoin provides super lucky blocks that reward a lot.
Dogecoin has improved on this fairness design to create another cryptocurrency powerhouse.
2. Dogecoin Has Enjoyed A Large Following And Supporters Since The Beginning
When Dogecoin first appeared, it quickly gained many followers and support on Reddit and Twitter. The cryptocurrency is still popular among the crypto-community and growing in popularity among others.
The excitement and buzz surrounding Dogecoin on social media kept it alive. However, the growth of this cryptocurrency was always about convincing people that it was a more equitable cryptocurrency.
Finally, the value of Dogecoin increased as more and more investors began to use it. Furthermore, the popularity of Dogecoin grew further as social media platforms such as Tik-Tok started to support it.
3. Dogecoin, Among Other Cryptos, Has The Fastest Mining Process
Dogecoin is one of the quickest to mine cryptocurrencies. For example, on one account, approximately 98.9815 Dogecoin can be mined in a single day. Therefore, Dogecoin is ideal if one wishes to mine interactive crypto.
Dogecoin uses script encryption. The block rate for Dogecoin is one block per minute. With Dogecoin, one can mine more blocks and earn more rewards. If you use Dogecoin, the block rewards are precious.
4. The Dogecoin Supply Is Large Relative To Other Cryptos
The supply of Dogecoin is greater than that of competitors such as Bitcoin. While the original intention of Dogecoin was to be humorous, the eventual results were more positive than expected; this is because the creators of Dogecoin kept no limit to the number of coins that could be traded for Dogecoin.
There are currently over 140 billion Dogecoins in circulation. Dogecoin releases up to 14.4 million coins per day, according to statistics. Every year, an estimated 5.5 billion Dogecoins are traded on the market.
5. Businesses Worldwide More Readily Use Dogecoin
Dogecoin is popular among businesses and vendors because many companies consider it a dependable payment method. For example, some vendors and online stores officially accept Dogecoin. In addition, various sectors such as trading, sports betting, online shopping, investment, and e-commerce accept this cryptocurrency.
More businesses than ever before are accepting Dogecoin as payment. Elon Musk's support has also contributed to Dogecoin's recent surge in popularity. Elon has frequently tweeted about Dogecoin, which has given many businesses confidence in its use.
6. Celebrities And Many Public Figures Have Supported Dogecoin
Dogecoin supporters are celebrities in every field, particularly in the entertainment industry. Some stars include musician/rapper Snoop Dogg and business mogul Elon Musk.
Other celebrities and musicians have also put money into the venture. In addition, other public figures have used social media to promote Dogecoin by posting funny images or comments.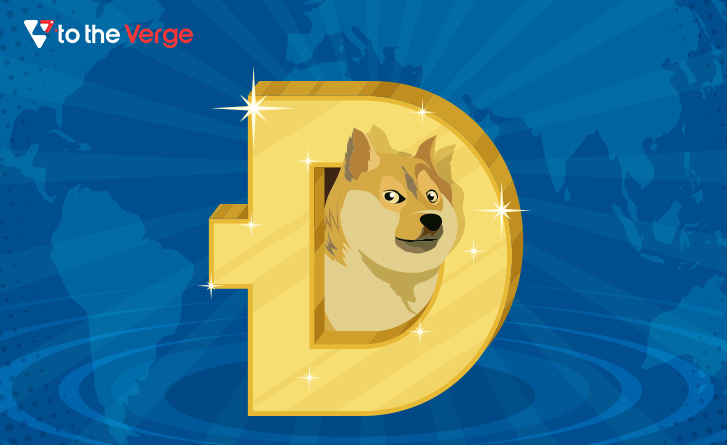 Other FAQs – Dogecoin
Take a look at some of the frequently asked questions about Dogecoin that could help bring more clarity about Dogecoin price related matters.
Q.1 What Happened To Dogecoin In 2017?
Dogecoin briefly reached a peak of $0.017/coin on January 7, 2018, during 2017 to early 2018 cryptocurrency bubble, putting its total market capitalization near USD 2 billion. In July 2020, the price of Dogecoin skyrocketed due to a TikTok trend aimed at bringing Dogecoin to $1.
Q.2 What Is Dogecoin Starting Price? 
Dogecoin's current price is USD 0.070298, with a 24-hour trading volume of USD 389,593,274. Our DOGE to USD price is updated in real-time. Dogecoin has increased by 3.24 percent in the last 24 hours. CoinMarketCap currently ranks #10, with a live market cap of $9,326,472,335 USD.
Q.3 Is Dogecoin A Good Investment? 
Due to its exceptional positioning, Dogecoin is regarded as an investment option for investors. However, despite purchasing dogecoin as a crypto asset to hold for a specific period, some investors are unsure of the best way to sell the crypto asset after realizing some gains.
Q.4 Is Dogecoin The Second Bitcoin? 
Experts believe it's implausible that Dogecoin will be the second BItcoin. DOGE lacks the utility and the capped supply to compete with a market like Bitcoin. It's a nice story and a fun project to be a part of, but DOGE will never be the next Bitcoin.
What Is Dogecoin And How It Works – The Conclusion 
Dogecoin has quickly grown to become one of the most popular cryptocurrencies in the cryptocurrency market. Though Dogecoin's history suggests that it hasn't been a "serious" cryptocurrency, buying Dogecoin can still be very profitable, as many investors discovered in May 2021 when Dogecoin's highest price was recorded.
Author: Nitisha Lal
Nitisha Lal is a writer enthusiastic and curious to learn new things. Currently, she writes about the latest developments in technology, particularly around Web3 and the Metaverse. She enjoys nature walks, capturing the world around her on the phone, or reading books when away from work.