Gaming has come a long way from being a pastime to a multi-billion-dollar entertainment sector. The gaming industry is one such sector that gets benefited even during the pandemic lockdowns. However, the sky remains the limit as more advanced blockchain networks are now being designed for crypto gaming to transform the whole game industry.
According to the research from InvestGame, in the first half of 2021, private investments in the global gaming industry were more than tripled, while public contributions were up from $4.9bn in 2020 to $17.1bn in 2021. In 2020 alone, £1.6 billion more was spent on games in the UK compared to the year before. It seems as if gaming was the solace for the public during dark times in lockdown.
InvestGame also found that there will be a significant rise in blockchain-based crypto gaming. For example, Axie Infinity is one of the most popular crypto games, which has collected an incredible $1.2bn in revenue.
Crypto gaming is reaping a lot of attention and interest, with many blockchain gaming companies receiving investments in the first quarter of 2022. So gaming investors need to understand the details of the Crypto gaming sector. But what is crypto gaming, and how do they work? Let's find out.
What Is Crypto Gaming?
Traditional games are centralized, which means all items and experiences achieved while playing cannot be used in any other games. Crypto gaming transforms this by introducing blockchain technology. Now players can use their rewards, experiences and items across several other crypto gaming projects.
Crypto gaming also offers a way through which players can earn money from a play-to-earn model. For example, in Axie Infinity, users can buy characters called Axies, level them up, and sell them at a higher value. Players can even combat with their Axies to earn SLP and AXS, which are Ethereum-based gaming crypto coins and tokens.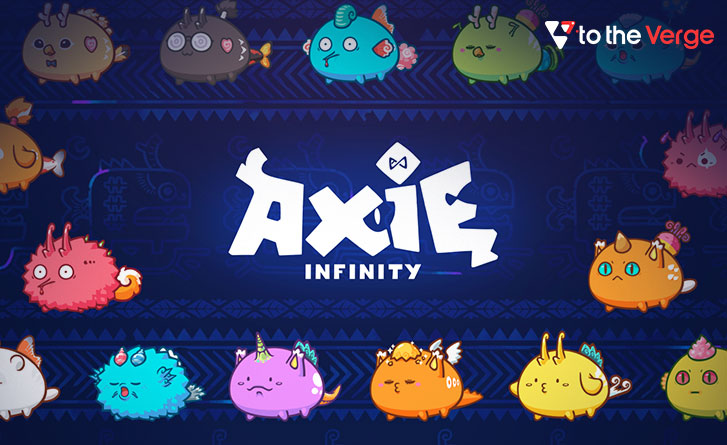 Crypto gaming introduces a whole new element to the gaming industry with the idea that gamers can earn crypto gaming coins while playing games. In addition, worldwide Asset Exchange discovered that three out of four gamers wished they could use their currency on other platforms. But is it just gamers who are playing crypto games? So, let's find out what are crypto games and who all are playing these crypto games?
Who Are Playing Crypto Games?
Alien Worlds, Axie Infinity and Splinterlands are some of the top crypto gaming platforms, with a mutual monthly user count of over two million. Triple-A stated that millennials are the largest age group, with 38% of crypto gamers aged between 21 and 38. Additionally, out of millennials who own top gaming crypto, 55% were already gamers.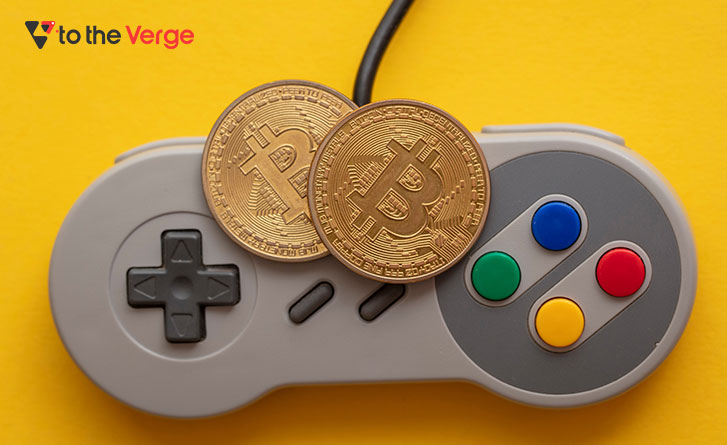 Asia-Pacific is a leading player in this industry, with 22.6 million gamers holding the best gaming crypto. Followed by 5.9 million crypto gamers in Europe, 5.8 million in the Middle East and Africa and North America with just 3.3 million crypto gamers. Sergey Kopov, a founder of 0xGames, hopes crypto gaming will attract wider interest from gaming's 3.24 billion worldwide user base.
Most Popular Crypto Games
Axie Infinity is the second most popular crypto game, beaten by Alien Worlds, attracting more than 1.16m monthly users, which is almost double of Axie Infinity.
Although the Alien Worlds game is more popular than Axie Infinity, the gaming cryptocurrency tells a different story. As of May 2022, the Axie Infinity gaming crypto token (AXS) was valued at $21.03, sitting right after The Sandbox at number four, ranking all top gaming crypto by market capitalization. However, Alien Worlds (TLM) is far behind it, with a worth of just $0.03.
Splinterlands – The blockchain card game is number three on Statista's list, with above 604,000 monthly crypto gaming players. The crypto game allows you to buy, trade and level up cards.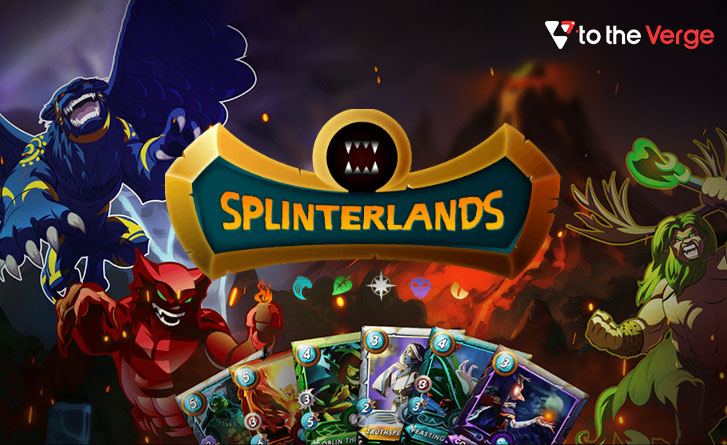 Splintershards (SPS) is the gaming crypto token for the card game, presently valued at around $0.10. Although the price is greater than TLM, its market capitalization is lower, and CoinMarketCap now ranks it at number 349, whereas TLM is rated at 286.
How Does Crypto Gaming Work?
Traditional games already have several elements found in crypto alternatives. For example, players can use fiat currency to buy in-game money, gather items and level up their characters. So, what entices investors and players to crypto gaming?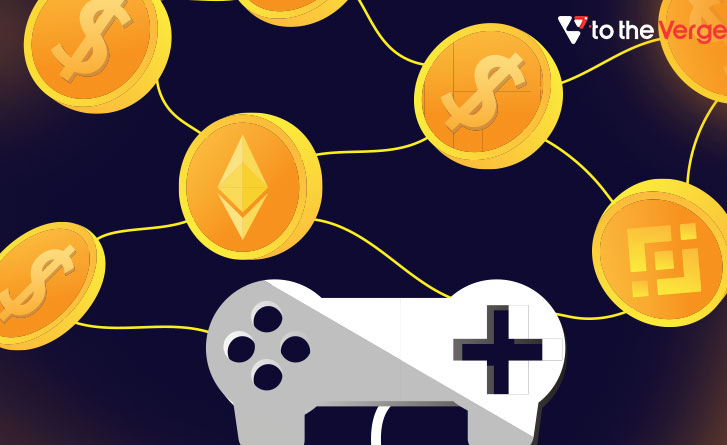 Ownership is the main reason that crypto gaming has taken off. Unlike traditional games, their crypto counterparts provide players tenancy over what they gather through blockchain technology. As a result, players can own their in-game items or even sell them.
Earning money from gaming really entices gamers. Unfortunately, certain games have a pay-to-play model, in which players have to invest money to get the best out of a game, which has been criticized regularly. Before crypto gaming, you need to invest money to improve your experience.
Crypto gaming does the opposite with a play-to-earn model that allows players to earn profits from their investment through crypto gaming coins. However, despite its advantages, crypto gaming has some risks and drawbacks.
What Are The Drawbacks and Risks?
There are access barriers that affect some crypto games more than others. Axie Infinity, for example, needs players to have 3 Axies before starting to play the game. The lowest-priced Axies cost about $100, which means you need to spend a minimum of $300 before you can start earning. This high level of investment is a major drawback that can put off the average player, as most traditional games do not cost this much.
Apart from this drawback, there is also the risk involved in losing your gaming crypto tokens and NFTs. When you try to send crypto tokens and NFTs to a wallet that does not support the NFT type or if you may fall victim to a scam. This is not unfamiliar: in July, the founder of Hedgie, a crypto game, reported being scammed of more than $1m in NFTs. Likewise, Ronin, the blockchain behind Axie Infinity, was victim to a hack where over $600m draw off from its funds.
In addition to malicious attacks, players can also lose money through instability. Crypto game tokens are vulnerable to price changes, just like non-gaming cryptocurrencies, but some games limit how often you can withdraw gaming crypto tokens. This means players may not have time to cut their losses if a crypto gaming coin falls.
Video games have started applying a new feature known as loot boxes, where players can pay to open a virtual box of items. The loot boxes are "structurally and expressively similar to gambling." Crypto games have incorporated loot boxes too. For example, Splinterlands allows you to purchase packs of random cards. With crypto gaming's millennial user base, experts are worried that gambling is now part of everyday life for young people, and crypto gaming will only fuel this.
The Future Of Crypto Gaming
Mark Cuban's investment in Sky Mavis in its first round of funding helped the start-up raise $7.5m. Venture capital companies are also getting in on the act: Framework Ventures recently introduced a $400m fund for Web 3.0 games.
Adding to it, Solana and Polygon have started investing in early-stage blockchain games incorporating decentralized finance (DeFi) into their systems. As a result, the industry could see significant growth with more and more investors strong-arming crypto gaming platforms.
According to a recent report by Drake Star Partners, this is already visible. For example, in the first quarter of 2022, 128 crypto gaming companies received $1.2bn of investments.
Popular game distributor Epic Games is also taking a different approach. Although it won't publish its crypto games, Tim Sweeney, the firm's chief executive, tweeted that Epic is glad to work with early developers on their blockchain-based games. The distributor said crypto games must fulfill the financial laws and have suitable age ratings. This could resolve many risks to which crypto games are disposed of and open the market to Epic Games' which has around 31.3 million daily users.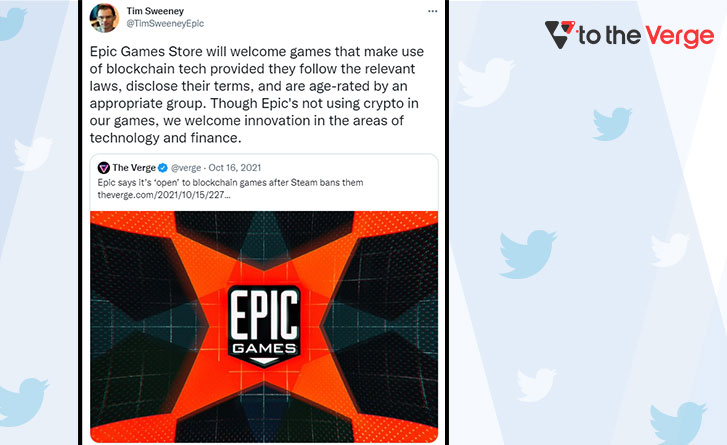 When talking about the future of crypto gaming, Mikhail Karkhalev – an analyst from Capital.com, stated: "Attracting the youth to the crypto industry through games, which also make income, is a strong growth driver for the crypto gaming market.
"The ever-growing competition in the market and high unemployment due to the pandemic, the opportunity to earn decent money by playing games is a lifesaver for people around the world."
FAQs – Crypto Gaming
Q.1 Is Crypto Gaming Safe?
Cryptocurrencies allow players to collect and trade in virtual assets, which they can exchange and trade worldwide. Hence, it offers the gaming industry a secure and simple medium to make money.
Q.2 Is Gaming Crypto The Future?
A Quantum Economics chief believes crypto is key to the future of gaming. In addition, Alexandre Lores, director of blockchain market research at QE, estimates that the next ten years will be a crucial period in the relationship between gaming and cryptocurrency.
Q.3 Can You Earn Money By Playing Crypto Games?
Earning currency that has real-world value while having fun is one of the main reasons why play-to-earn crypto games like Axie Infinity have become so popular.
Conclusion
Crypto gaming is all set to grow into one of the most thrilling elements of the blockchain ecosystem. Crypto games significantly impact the whole crypto industry, providing millions of players with a lot of opportunities. As blockchain games continue to evolve, we will see higher-quality games in the future. However, from the outset, it's clear that the industry has huge potential for users and developers.
Author: Snehil Masih
Snehil Masih is a professional technical writer. He is passionate about new & emerging technology and he keeps abreast with the latest technology trends. When not writing, Snehil is likely to be found listening to music, painting, traveling, or simply excavating into his favourite cuisines.