Do not panic if you cannot access a webpage due to Error Backend Fetch Failed. This problem is easily fixable with the solutions provided by this article.
Is the "Error 503 Backend Fetch Failed" issue preventing you from accessing the desired webpage? If yes, you are at the right place. Through this article, we are going to acquaint you with the best fixes to this issue.
Before jumping into troubleshooting "Error 503 Backend Fetch Failed," let's learn a bit more about the problem to solve it easily.
What is Error 503 Backend Fetch Failed?
Simply put, Error 503 Backend Fetch Failed is a problem you encounter in response to the Hypertext Transfer Protocol (HTTP) message. The error message is an indication that the server of the website you are trying to visit is not responding correctly. The malfunctioning server gets overwhelmed with requests, thereby blocking access to the webpage you wish to view.
Talking about the causes of this issue, there could be a lot of them. Below we share the most common ones.
Causes of Error 503 Backend Fetch Failed Problem
Below is why the Error 503 Backend Fetch Failed issue occurs on your computer.
Read More:- How to Fix Snip and Sketch Not Working in Windows 10
Your internet speed is not fast enough
Sufficient memory is not available due to the accumulation of useless website data in the cache server, insufficient memory often leads to many annoying issues
Queuing up of requests due to website server maintenance
Ad-blocker or other security tools are blocking the website thinking it to be harmful to your computer
Now that you are somewhat familiar with the "Error 503 Backend Fetch Failed" issue, we are in a position to fix it.
Fixes for Error 503 Backend Fetch Failed Issue
Let's now look at how to fix the Error 503 Backend Fetch Failed problem quickly and easily. You can apply the following fixes to drive it away with ease.
Fix 1: Get the Webpage Refreshed
Refreshing the webpage is something we do instinctively when it does not launch. In case you haven't done it already, you can press the Shift key and select the Reload this page icon for the webpage that is not opening.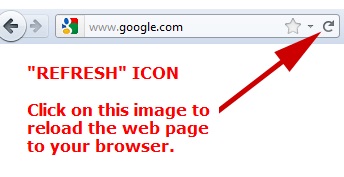 Fix 2: Close Unnecessary Tabs
Keeping multiple tabs opened pressurizes the browser's cache memory unnecessarily, resulting in issues like Error 503 Backend Fetch Failed. Hence, you should close the inactive tabs to fix the problem.
Fix 3: Get the WiFi Router Rebooted
Are you experiencing the Error 503 Backend Fetch Failed issue on more than one website? If yes, there can be problems with your WiFi router. You can reboot your router to solve the problem. Below is the detailed process to do it.
Unplug both the modem and router.
After 30 seconds, replug the modem and press its power button.
Wait for approximately 60 seconds.
After waiting for 60 seconds, replug the router and press its power button.                                                                                                                                                                                                                   
Wait for 2 minutes before connecting to the internet and trying to access the needed webpage.
Fix 4: Use a Different Browser
If you are getting the Error 503 Backend Fetch Failed on a particular browser, you can use another browser to access it. There are plenty of browsers available for Windows to cater to all your browsing requirements. You can pick any of them depending on your preferences.
Fix 5: Try Boosting the Internet Speed
As you already know, slow internet speed is among the top culprits behind the Error 503 Backend Fetch Failed issue. Hence, boosting the speed of your internet connection can certainly help you fix the issue. Since it is quite tough and time-consuming to perform this task manually, you can take advantage of the best internet accelerator software to do it.
Fix 6: Reset Your Browser
You can also try resetting your browser to fix the Error 503 Backend Fetch Failed problem. Below is how to do it on Google Chrome.
Click on Chrome's menu icon (three vertical dots at the top-right corner).
Choose Settings from the menu that descends.                                                                                                                                                                                                                                                                   
Navigate to the Advanced.


Restore settings to their original defaults.


Choose the Reset Settings                                                                                                                                                                                                                                                                                       
Note: You should keep in mind that performing a browser reset will bring the following changes to your browser's settings.
Google will become your default search engine.
Browser reset will remove all pinned tabs.
All content settings will be reset.
Resetting the browser disables all browser extensions. However, you can re-enable them through the path Browser Menu>More Tools>Extensions.
It resets your browser's theme.
All cookies and site data get reset.
Also Read:- How to Find and Remove Duplicate Files on External Hard Drive
Fix 7: Temporarily Disable the Ad-blocker Software
Sometimes, when a website has too many ads, the ad-blocker mistakes it to be malicious and prevents it from opening. And this leads to the Error 503 Backend Fetch Failed issue. Hence, disabling the ad-blocker is also one of the ways to fix the issue. It is simple to disable it. You can do so the way you turn off all other extensions. However, for some ad-blockers, the instructions to disable it may be quite different. You can learn about them from the program's help manual.
Fix 8: Get in Touch with the Website Administrator
If the Error 503 Backend Fetch Failed remains unfixed even after applying all the above solutions, contacting the website administrator is all you can do to fix it. You can let the administrator know about the issues you are experiencing through an email or other available contact options.
Error 503 Backend Fetch Failed: Fixed
Through this article, we discussed what Error 503 Backend Fetch Failed is and how to fix it. You can use the fixes given above to troubleshoot it with ease.
If you are aware of other better ways to fix the issue, you may use the comments section to enlighten us and our readers about them.
To fix more tech problems quickly and easily, be in regular touch with ToTheVerge Blog. Here, we keep posting tech tips, tricks, and updates from the tech domain regularly.
Author: To The Verge Team
Our aim is to chase the future, innovations, and the latest trends of all things tech. We love to interact with industry experts, understand their diverse and unique perspectives, and spread their ideas.