There is no other topic like "Metaverse" that took 2021 by storm. This evolving space has completely changed how we work, live, and play games. So what is this Metaverse? "It can be defined as the next evolution of the Internet that has improved and progressed to provide 3D content, organized data, and synchronous interaction in real-time." As per Tony Parisi from Unity Technologies.
Numerous corporations are already contributing to the development of this virtual space. For example, tech giants such as Facebook and Microsoft are pumping huge amounts of money into different aspects of the Metaverse, starting from AR/VR headsets to communication platforms.
As we all know, this is yet another year that we are living in the course of a pandemic. Nevertheless, the idea of a new, immersive reality captured the interests of numerous industries. The early adopters claim that Metaverse will completely transform the future of businesses.
However, this expectation poses the question: Which industries will the Metaverse transform? How are businesses positioned to benefit? But before getting into these questions, let's get into the sectors Metaverse has already revamped.
Sectors that we all know the Metaverse has revamped:
Meetings and conferences are transformed and are on the right track with VR, with most of the platforms permitting users to incorporate VR users with non-VR users on the same call. The early adopters are already using Meta's Horizon Workplace, which can be used with Facebook Messenger. In addition, Zoom has stated that it will also integrate with Horizon's Workrooms soon.
The virtual space is also making inroads in the fashion industry also, in which digital-only clothing is gaining traction and is estimated to drive a thrust towards a more immersive experience in the fashion world. This involvement also affects retail business, letting customers try on apparel or experiment with positioning items in their homes using AR before being delivered in the real world.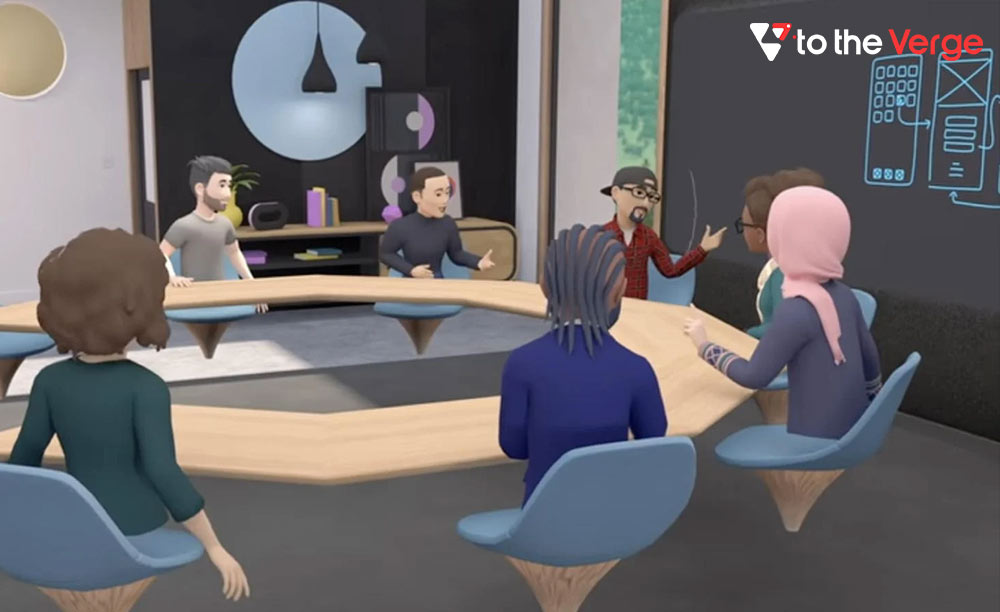 Businesses that will likely be transformed with the Metaverse.
Customer Support And Experience
Most organizations count on phone calls and automated chats for customer service. Right? Leveraging the Metaverse can be a pivot to a whole virtual-first experience, said Nancy Pekala, VP for content marketing and strategy at HGS Digital. But how can this be done? In this, a digital identical twin of customer support agents could help the user in an immersive, shared digital space, assisting them in assembling, repairing, or exchanging their products.
Isn't this exciting? This would not only allow customer service agents to do their job effectively but also help create longstanding relationships between the organization and the customer. For example, suppose a customer gets stuck while assembling an item of furniture. In that case, a virtual help desk could provide instructions to the customer with a virtual version of the furniture to give them a clear route to assemble their purchase. What a help that would be! Right? This would be a lot like getting help from a service agent in person on the customers' side.
Sales And Marketing
Like the customer service agents that we have discussed, sales and marketing officials can also leverage Metaverse's ability to reform the reliability of real-life interaction and visualizations. With the help of this virtual space, they can effectively pitch their services to prospective targets, as told by Michael Pryor, head of Trello at Atlassian.
According to Pryor, although platforms like Zoom help with sales and marketing. Still, the Metaverse will make the process more realistic, ensuring efficient interaction with shades of body language, tone, and visual signs. While also letting some level of choice be kept secret at the same time. This would permit consumers to be in the virtual store and feel the product without being there.
An excellent example to better understand this fantastic idea can be Ralph Lauren's virtual ski store as well as Drest. It is an interactive game that lets people try on different attires to choose what looks best on them and then, at the same time, connects with an eCommerce platform to buy those looks in the physical world.
Adding to it, how about having a closer look at your dream car inside out without visiting the showroom? Sounds like a puzzling process. Right? But, various automobile companies, such as Nissan and Mercedes, have created virtual showrooms to provide buyers a good look at their vehicles and drive sales.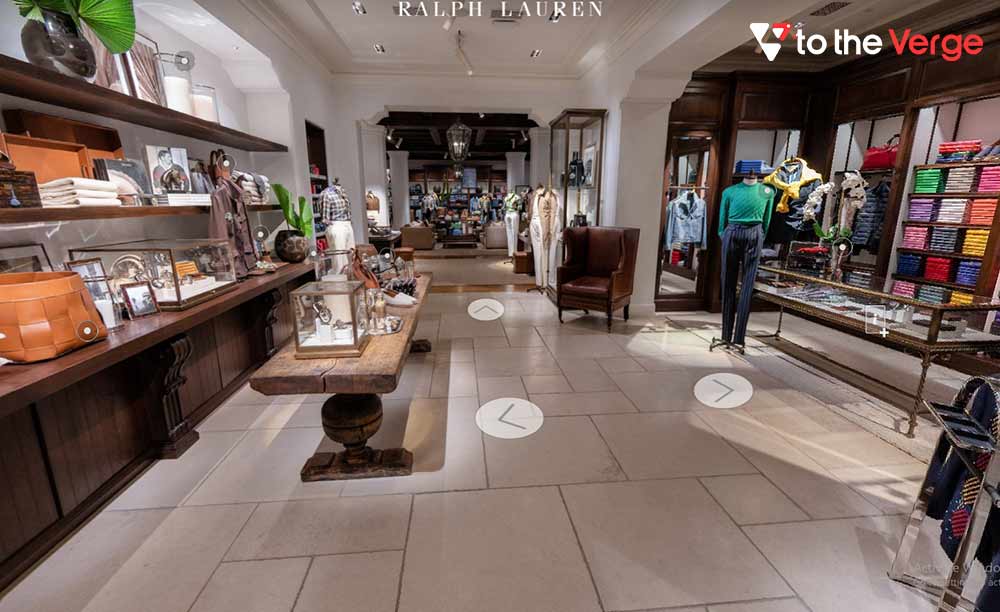 Advertising
If we talk about the retail sector, It's hard to imagine what these advertisements would look like in the future. However, several fashion labels are already working in this virtual space, giving us a fair idea of what it will be like.
For example, fashion giant Balenciaga endorsed its real-world collections as digital skins in Epic Games Fortnite and released its own game on Unreal Engine to showcase its Fall 2021 collection. Similarly, Burberry launched in-game outfits for the Chinese strategy game Honor of Kings. In addition, BigThinx, a fashion startup, organized a virtual fashion show introducing designs from Rebecca Minkoff, Alivia, and other brands.
If you think that's enough with leveraging the Metaverse in the retail sector. Then you're mistaken! since it holds a vast prospect that we believe! Many other retail players are also working on it, including Gucci and OTB Group (parent of Diesel). They have set up their metaverse division to make the most of this amazing opportunity.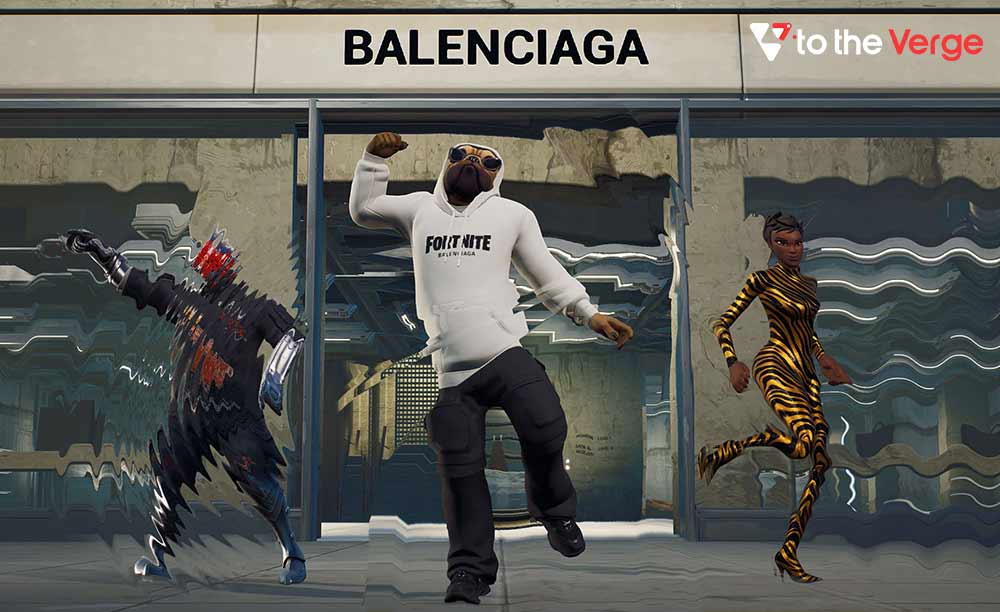 Engineering And Architecture
Let's start with this! Boeing is all set to leverage Microsoft Hololens and 3D digital avatars to reinforce aircraft engineering and prevent manufacturing defects. Likewise, Airbus aligned with Microsoft to use Azure MR and Hololens to reduce design validation time and accelerate the complex aircraft assembly tasks.
Additionally, organizations could also build immersive digital simulations of their manufacturing line and recognize bottlenecks that could impact their product's quality or delivery. This way, they could better address the issues, whether machine fault or human error, before affecting the actual production process. For example, automaker BMW uses Nvidia's Omniverse to simulate every characteristic of its manufacturing operations.
The Bottom Line
We don't know what Metaverse will look like in the next five or six years, but it is evolving at a very high pace. As the structures grow, the use cases and applications within the enterprise will also turn out to be more comprehensive.
As the Metaverse takes shape in the years to come, it will be a means of transformation for companies that embrace it. Progressive organizations are already getting an edge by investing in fundamental building blocks such as AI, cloud computing, IoT, 5G connectivity, extended reality (AR, VR, and MR), and more.
Because it is embedded in reality, the Metaverse will offer considerable opportunities to help companies improve the physical world in a more scalable, sustainable, and safer way. However, there's an inherent obstacle to success for brands looking to capitalize on the Metaverse. "One thing I tell businesses is – there's still a lot of friction. It will not be easy," said Hackl, Chief Metaverse Officer at Futures Intelligence Group.
Author: Snehil Masih
Snehil Masih is a professional technical writer. He is passionate about new & emerging technology and he keeps abreast with the latest technology trends. When not writing, Snehil is likely to be found listening to music, painting, traveling, or simply excavating into his favourite cuisines.