Over the last few months, many tech giants have been highly vocal about the potential offered by Web 3.0 and Metaverse.  Mark Zuckerberg has been talking about transposing Facebook to build an immersive world where social interaction, business, and the internet all meet at the same place. He expressed his metaverse vision as "a personified internet that you are inside of instead of just viewing at."
Facebook isn't alone in striving to grab the initiative in the future metaverse leap. For example, Microsoft CEO Satya Nadella stated of an "enterprise metaverse" where enterprises can utilize their business products to monitor their supply chains in the Metaverse, building "an absolute digital twin" to better comprehend their real-world infrastructure and track products from the developing phase to delivery.
It's not just Facebook and Microsoft who are aware of the potential that Web 3.0 and Metaverse hold. Recently, almost every investment firm, founder, and tech influencer has been exciting about current prospects and the Future of Metaverse and Web 3.0 Technologies. There is a growing feeling that this is the next big space for digital growth.
Without any delay, let's just dig into a few critical questions, such as the differences between Web 3.0 and Metaverse and how they will complement each other in the future. But before moving forwards, let's have a brief idea of what Web 3.0 and Metaverse technologies are.
What is Web 3.0 and The Metaverse? 
The awkward reality is that nobody agrees on what Web 3.0 and Metaverse actually are. Everybody has their own definition. That's because these are still a concept under development. Analyst Jeremiah Owyang describes Web 3.0 as a power shift into people's hands "the people are in command of their data, identity, and monetization."
Owyang's definition describes much of what happens in a Web 3.0 realm. For example, influencers who built massive audiences on platforms such as YouTube have also become indebted and reliant on these platforms to make money off them.
Cathy Hackl, an tech futurist and popular as "Godmother of the Metaverse," defines it as "a mutual virtual space in which digital avatars signify people." She describes, "The virtual world continuously evolves based on the decisions and actions of the society inside it. Ultimately, people will be able to enter the Metaverse, virtually or interact with parts of it in their physical space with the help of augmented and mixed reality."
Owyang and Hackl share their analysis and vision for Web 3.0 and Metaverse. They are optimistic about the impressive possibilities.
The Future Of Web 3 And Metaverse
The Web 2.0 that we have today is highly centralized in the hands of big organizations, but this is quickly evolving to Web 3.0. At the same time, the future of Metaverse also looks quite promising because many big organizations are investing enormously in its development. The futurist John Naisbitt is often credited for saying that "the most reliable way to predict the future is to try to understand the present." The tech trends that ruled in 2021 and will possibly stand out in 2022 are Web 3.0 and Metaverse. These two tech trends might continue to grab the attention of the media, techies, and the public at large. So let's talk about the future these much-hyped technology trends hold.
The Future of Web 3.0
Talking about the future possibilities of Web 3.0 and how much it materializes. First, let's start with NFTs. According to Gartner, Inc., "NFTs are at the "peak of exaggerated expectations" on the technology hype cycle. Web 3.0 signifies a decentralized model where content creators can "mint," own, sell, and earn for their content through NFTs, using different technology elements of a blockchain." 
Minting NFTs means building an exclusive digital asset that can sell with a token as ownership proof. Next, the selling of NFT files and their payment all occur on a blockchain in a decentralized way. Therefore, Web 3.0 is led by different ideas and modules of blockchain technology such as distributed ledgers, smart contracts, wallets, and NFTs.
We are far from adopting blockchain social media similar to Facebook, Instagram, Snapchat, or TikTok. Prompt, reasonable, easy-to-use, decentralized social media platforms are decades away. Moreover, the technology has some serious challenges and complications in enabling Web 3.0.
Several blockchain solutions are tied to cryptocurrencies, which risk unpredictable rules in different countries. There's also the technology fragmentation and the paradox of choice that Gartner articulates, "Users shouldn't worry about choosing the appropriate platform, the correct smart contract language, the correct system interfaces, and the correct agreement algorithms."
According to a Deloitte report, challenges with blockchain interoperability may be an obstacle to deploying multiple solutions. Despite the fact there is a blockchain interoperability standard in the works by the IEEE Standards Association, the current solutions are still far from workable or straightforward. Therefore we have to wait to see what the future holds for Web 3.0, and the best way to do that is to keep up with the tech developments.
The Future of Metaverse
If we talk about the metaverse, Merriam-Webster describes it as "an extremely immersive virtual world in which people assemble to socialize, work and play." We are already seeing so-called smart clothes and gadgets that users can wear to stimulate the muscles to simulate sensations in the Metaverse.
Apple, Microsoft, Google, Meta, and others are racing to dominate the future by creating new Metaverse and Web 3.0 applications and operating systems. However, the Metaverse will also face its challenges. Like blockchain, the lack of interoperability and having different operating systems with other AR/VR devices that are not interoperable will challenge the adoption.
This could be the reason why Jefferies analyst Simon Powell told Yahoo that "a single metaverse could be more than a decade away." In addition, the Metaverse needs costly gadgets and excellent technical skills to set up, and the data privacy issue is still a big concern.
We have seen that both Web 3.0 and Metaverse will possibly face many challenges since they are still in their developing phase. But apart from all these challenges, there are various future possibilities these trending tech trends have in their closet. With Facebook rebranding itself as "Meta" and hiring 10 000 people to build the Metaverse, some people have urged that it's just a trick to distance itself from the data security and users' privacy scandals. But, the entry of Facebook into the Metaverse helped bring an influx of capital of 50 million USD and 10,000 new jobs together to develop its virtual infrastructure.
Not only this, but the new Metaverse experiences will also redefine the future of work. Likewise, Meta's Horizon Workrooms, Microsoft's Mesh, and Nvidia's Omniverse Enterprise are also designed to empower employees in a virtual world, enabling remote association across devices via mixed reality applications. Bill Gates predicts that virtual meetings will shift to the Metaverse within three years, and employees will progressively depend on VR headsets and avatars.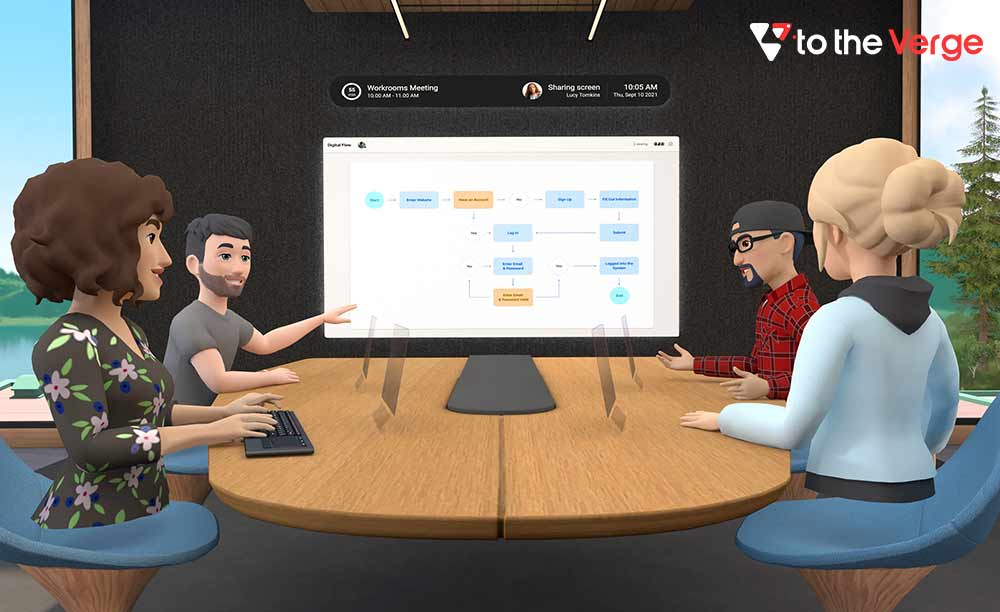 School and social life, too, will evolve. Roblox, for example, is prepared to bring educational video games to classrooms. Platforms like AltspaceVR allow community-based experiences in the Metaverse education, enabling people to assemble in live virtual events. Roblox sees itself as a future hub for metaverse experiences beyond games, such as concerts. For example, a Marshmello concert in Fortnite attracted almost 10 million people.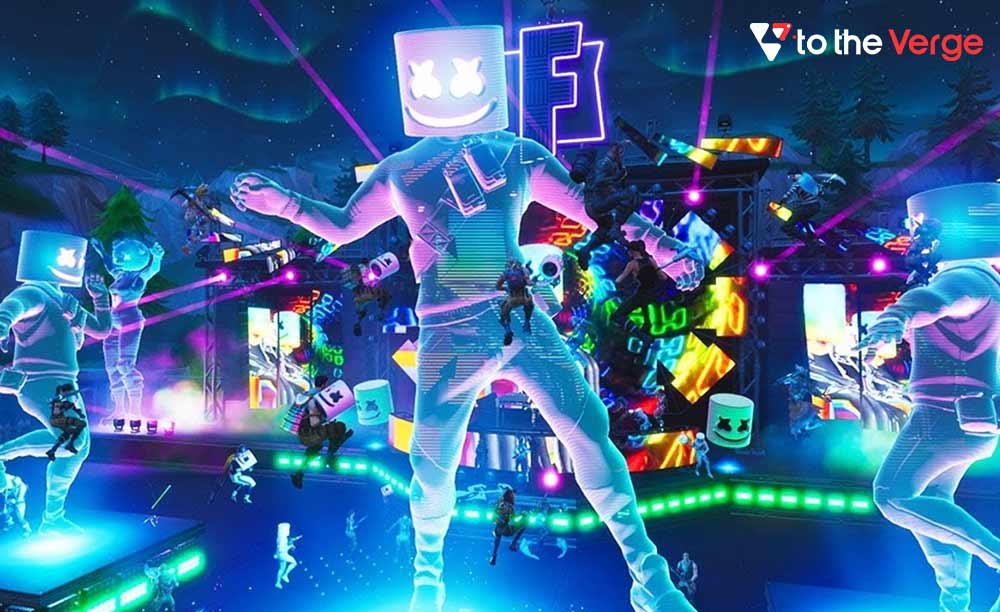 Many traditional retailers are also following the trend. For example, Nike has filed trademarks for virtual gear, shoes, and accessories, and luxury labels Gucci, Giuseppe Zanotti, Balenciaga, and Luis Vuitton are looking forward to selling e-clothes and e-bags. In addition, meta-malls are also beginning to arise, letting you shop in VR stores and stockpile outfits for your avatar.
Expensive headsets may also be an obstacle to conventional acceptance. Yet, the tech industry is steady in its trust in the Metaverse, expecting it will strike $800 billion by 2024 and reach 1 billion people by 2030.
While Web 3.0 has been shaping up nicely with the exponential growth of NFTs, P2E games, and DAOs recently. The future of Metaverse also looks quite promising as almost every industry is willing to enter this virtual reality experience. However, there is still a long way to go.
Conclusion
We can see some serious challenges with both Metaverse and Web 3.0 technologies. But, on the other hand, the future might see saplings for these emerging technologies. Some might die on the influx, others will be prominent, and many will take years or decades to flourish and produce ripening, reliable and gratifying results. So let's see how Web 3.0 and the Metaverse will shape up in the future!
Author: Snehil Masih
Snehil Masih is a professional technical writer. He is passionate about new & emerging technology and he keeps abreast with the latest technology trends. When not writing, Snehil is likely to be found listening to music, painting, traveling, or simply excavating into his favourite cuisines.