When it comes to investing in cryptocurrency, besides choosing the right crypto investments, another essential thing to consider is using the right kind of wallet to hold your cryptocurrency funds.
Several types of crypto wallets are available in the market. However, there's an increasing interest in understanding more about these applications, especially custodial and non-custodial wallets.
In this article, we've covered the custodial vs. non-custodial crypto wallets debate quite in detail. Read till the end to learn about custodial wallet's meaning, top custodial wallet providers and the best non-custodial wallets available in the market.
Custodial Vs. Non-Custodial Wallet: Meaning 
Essentially, besides several other kinds of crypto wallets of different categories, custodial and non-custodial crypto wallets are categorized under the context of control over crypto-funds.
In order to understand the difference between custodial and non-custodial wallets, it would be convenient to understand the custodial wallet's meaning and that of non-custodial wallets in a detailed manner.
The term 'custodial' means to be in charge of something. Therefore, custodial wallets are crypto wallets that keep users' private keys safe. As a result, custodial wallet providers control the funds on behalf of the users. These are the most popular among newcomers. The best example of a custodial crypto wallet is Coinbase.
Custodial wallets are easy to use and do not require any technical knowledge on the user's part. Therefore, these are the perfect crypto wallets to be used by a beginner in cryptocurrency trading.
However, it is essential to remember that the custody of one's funds rests with the custodian wallet providers, implying that if they look the user out of the wallet, the user would not be able to access their cryptocurrency.
On the other hand, non-custodial wallets are contrary to custodial wallets and are seen as a great way to promote DeFi in the Web3 ecosystem.
The non-custodial crypto wallets, also known as decentralized wallets, give users access to their private keys, implying that only the user has access to the crypto held in their wallets, presenting a favorable ownership value. Furthermore, non-custodial wallets provide assurance for improved cryptocurrency security.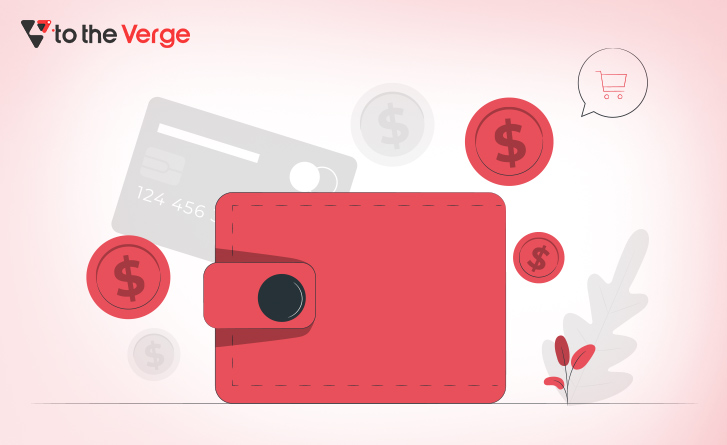 Custodial Vs. Non-Custodial Crypto Wallets: Key Differences
Custodial wallet setbacks fuel debates about custodial vs. non-custodial wallets. We may summarize the discussion over custodial vs. non-custodial crypto wallets in six key points, which are as follows:
1. CUSTODY OF PRIVATE KEY
The most important factor when comparing custodial vs. non-custodial wallets is who holds the private key.
In the case of custodial wallets, the private key is managed by a third party. In contrast, all blockchain custodian services reside with users in the case of non-custodial wallets.
So, suppose one wants to introduce a wallet where users can act as their bank and establish a truly decentralized system. In that case, they should consider developing non-custodial blockchain wallets, also known as self-custodial wallets.
2. TYPE OF TRANSACTION
Another factor that comes to the forefront when discussing custodial vs. non-custodial crypto wallets is the type of transactions and how these are recorded on the blockchain.
In non-custodial, the transaction is reflected on the blockchain in real-time. However, this is not the case with the custodial wallet. Therefore, it again demonstrates that the non-custodial wallets are more transparent and trustworthy.
3. SECURITY
All sensitive user data is stored in hot and cold storage in custodial online wallets; consequently, it is more prone to frequent data hacks.
Unless the authoritative party implements strict security measures, the security level in custodial crypto wallets is quite low.
On the other hand, in the case of a non-custodial crypto wallet, the entire information remains with the users, reducing the possibility of data theft unless the user shares the details with someone or their device is stolen.
4. BACKUP & RECOVERY
Self-custodial or non-custodial wallets lag behind custodial crypto wallets regarding their backup and recovery capabilities.
In the case of custodial wallets, keep the private key on their own. So, even if you lose access to data, you can regain it by contacting the third party.
However, this is not possible in the case of non-custodial wallets, where you are the sole authority.
5. ACCESSIBILITY
Another interesting thing to note in the discussion over the custodial vs. non-custodial wallet debate is the accessibility factor.
When using custodial wallets, the user must first log into the account and then submit a request to the centralized authority to access the funds and other associated details.
On the other hand, non-custodial wallets are independent of this requirement. In addition, these are a better alternative for enjoying complete blockchain development services in real-time.
6. FUTURE SCOPE
According to cryptocurrency market trends, the future scope of non-custodial wallets has been predicted to be more widespread.
These could continue to have an advantage over custodial wallets due to the increasing number of data breach cases and users becoming more concerned about their data privacy and security.
Custodial Wallet Vs. Non-Custodial Wallet: Which One To Use?
Determining which type of wallet should a crypto investor choose should be decided, keeping in mind both the advantages and disadvantages of custodial and non-custodial crypto wallets. Finally, the choice may depend on the needs of the user.
For example, someone who trades cryptocurrency daily may want to use custodial wallets to expedite transactions. Long-term holders, on the other hand, may prefer a non-custodial wallet to keep their funds under control and away from potential hacks.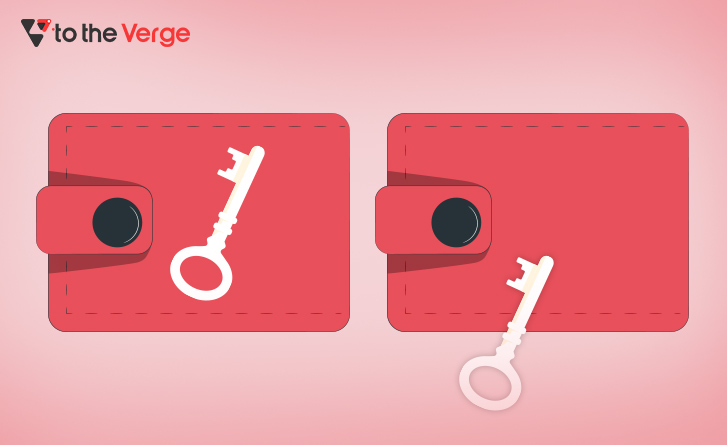 How Does A Custodial Wallet Work?
If you have previously purchased cryptocurrencies from a centralized exchange, you have most likely used a custodial wallet. Custodial platforms hold your cryptocurrencies in a pool of funds on their private network and manage balances on a native ledger.
Most user funds are stored in one or more cold wallets, often insured and secured behind multiple signatures to prevent theft. A portion of user funds is stored on hot wallets connected to the internet. When users want to make a small trade or withdraw some of their balance, they use this portion.
How Does A Non-Custodial Wallet Work?
Non-custodial wallets enable users to own and keep their private keys, giving them complete control over their assets.
Non-custody wallet users are personally responsible for keeping passwords and keys safe and accessible because no central entity manages them. The user will receive a seed phrase, usually a list of 12 to 24 random words, to recover the non-custodial wallet.
Users may choose to write down and keep the seed phrase safe and hidden. If the user's computer or hard drive fails, the wallet can be recovered and re-uploaded with this seed phrase.
Best Custodial Wallet Examples
From amongst several options, the following are the top five crypto wallets:
1. Cobo Wallet
Cobo Wallet is a unique custodial wallet. It supports pool staking for multiple projects, multi-signature, and two-factor authentication. Besides that, the custodial wallet provider supports up to 30 coins and more than 500 tokens.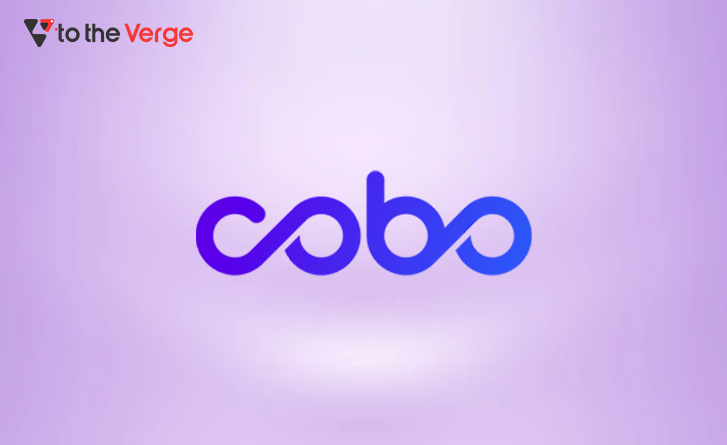 2. Freewallet: Crypto Wallet
The Freewallet: Crypto Wallet was founded in 2016 and essentially combined an entire family of wallets. It has relatively better security features than other wallets, such as two-factor authentication, fingerprint log-ins, PIN code locks, etc.
In addition, it supports over 100 coins and tokens; offers a built-in exchange and cold storage to ensure the safety of cryptocurrency from hacking.
The platform also allows free transactions within its ecosystem, reducing the cost of cryptocurrency trading.
For the mentioned features, Freewallet: Crypto Wallet takes a winner position on the hosted vs. non-custodial wallet front, especially for new beginners.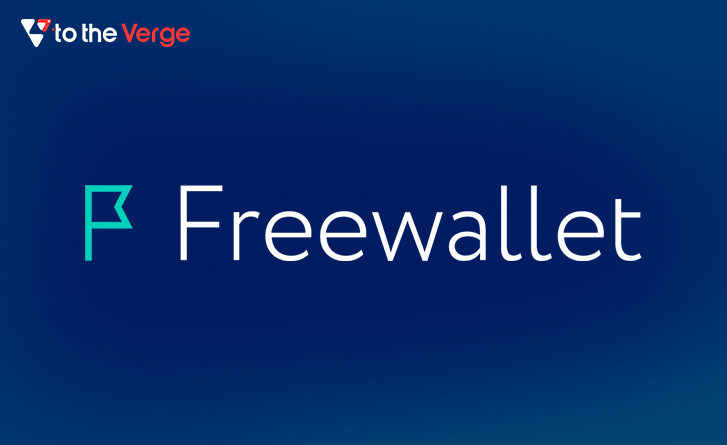 3. CoinSpot
The next custodial wallet provider is CoinSpot. It is a hosted wallet launched by the Coin Spot exchange platform. The wallet supports more than 50 cryptos.
Moreover, since its a member of the Australian Digital Commerce Association, it enables transactions in Australian Dollars. Besides that, the wallet has integrated trading features, implying the users can directly trade from the platform.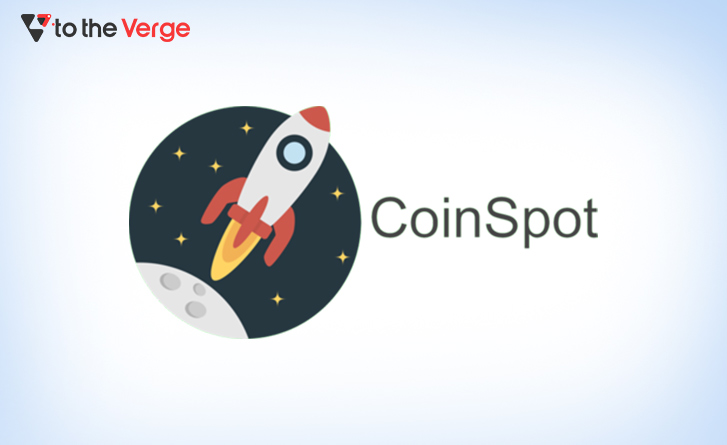 4. Holy Transaction
Holy Transaction is a web-only custodial crypto wallet. It is another one of those wallets that could win the hosted vs. non-custodial wallet debate for beginners.
It is perfect for those who are not too familiar with technology but still want to try and invest in cryptocurrency.
The wallet supports eleven networks, including some of the most prominent blockchain networks. Another beneficial feature of the platform is the safety and security it offers with two-factor authentication.

5. Binance
Binance is the largest cryptocurrency exchange network regarding the daily trading volume of cryptocurrencies. Besides being a crypto exchange platform, it also offers a custodial crypto wallet.
The trading fees charged by the Binance crypto wallet are quite low. In addition, it offers a large variety of tradable coins and tokens. Moreover, the platform was designed such as to suit the experienced traders' by integrating rich features in the user interface. (Valium)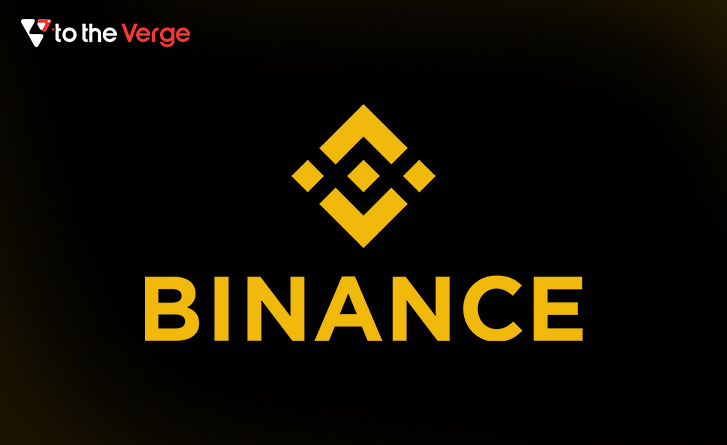 Best Non-Custodial Wallets
For non-custodial crypto wallets, the following are the best examples:
1. MetaMask
MetaMask was launched by the leading blockchain technology company ConsenSys in 2016. It is one of the most popular non-custodial crypto wallets.
The application was a leading presence during the boom of DeFi or decentralized finance services in the summer of 2020.
MetaMask doesn't take the custody of the investors' seed phrase and private keys, thereby allowing them autonomy over their assets.
However, it is important to note that MetaMask supports cryptocurrencies built on the Ethereum blockchain and other networks built using the Ethereum Viral Machine.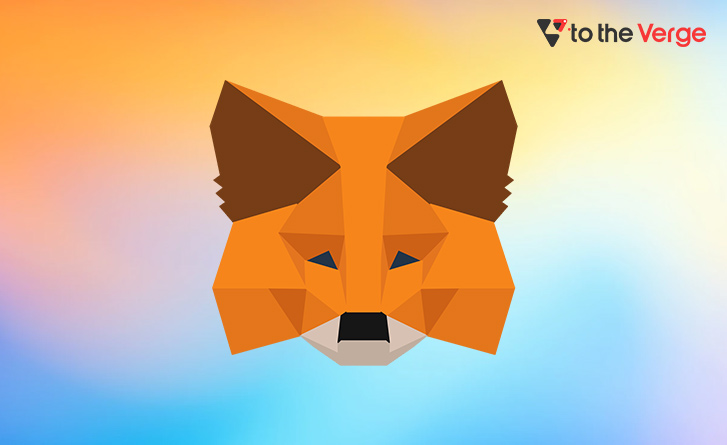 2. BRD
While some non-custodial wallets have complicated onboarding processes and user interfaces, BRD has kept the process and interface pretty simple.
Formerly known as BreadWallet, BRD's design is simple and appropriate for first-time investors. In fact, the wallet includes a tutorial for new investors in the crypto space.
BRD accepts most of the market's top cryptocurrencies, including BTC, ETH, BCH, XRP, and all ERC-20 standard tokens. It also accepts payments in over 35 different fiat currencies for crypto purchases.
Despite having a simple interface, BRD's security measures are anything but simple. Instead, it employs many advanced security features to safeguard users' assets and personal information.
BRD employs the Simplified Payment Verification protocol in addition to its non-custodial wallet features, which allow only wallet owners to control their funds (SPV). The SPV connects users directly to the Bitcoin network, increasing transaction speed and security because there are no servers to hack.
Other notable security features of the wallet include AES hardware encryption, code signatures, touch ID, and a 6-digit PIN for added security.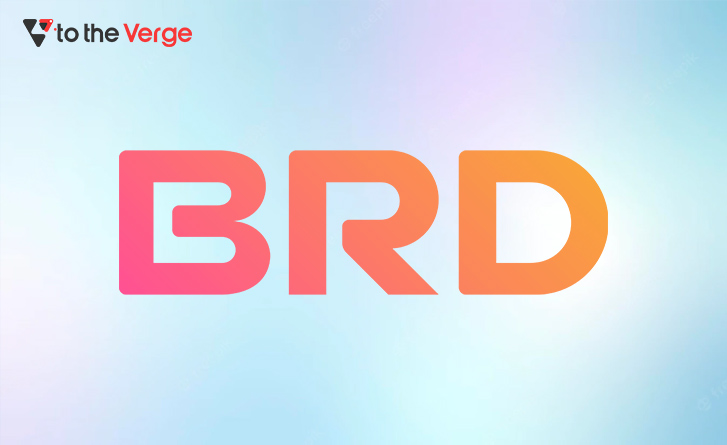 3. Exodus
Exodus is a multi-currency, non-custodial wallet that works on Windows, Linux, Mac, Android, and iOS devices. The wallet is designed for users who have never worked with cryptocurrency, so it has a simple, easy-to-use interface.
Exodus is intended to offer portfolio management and cryptocurrency exchange services. Users can thus use a single interface to store, manage, and trade cryptocurrencies. It accepts over 130 cryptocurrencies, including BTC, ETH, BNB, SOL, and DOGE.
Another advantage of the wallet is that it provides users with a risk-free way to profit from their cryptocurrency. Exodus pays a percentage of the profit when users make crypto-to-crypto purchases. The reward is credited to the user's account.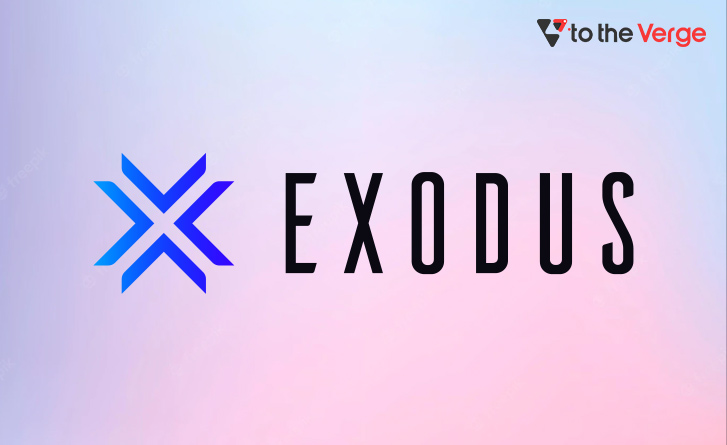 4. Electrum
Thomas Voegtlin founded Electrum in November 2011. It is an open-source simplified payment verification (SPV) wallet that verifies Bitcoin transaction information using Satoshi Nakamoto's SPV principle.
The main features of this non-custodial wallet are as follows: it secures private keys through encryption. Furthermore, it uses servers that index the Bitcoin blockchain, making it fast. Users can export their private keys and use them with other Bitcoin clients, implying that there is no lock-in period.
Moreover, since the Electrum servers are decentralized and redundant, there is no downtime. The application has good verification features such as proof checking. The Electrum wallet verifies all transactions in the users' history using SPV.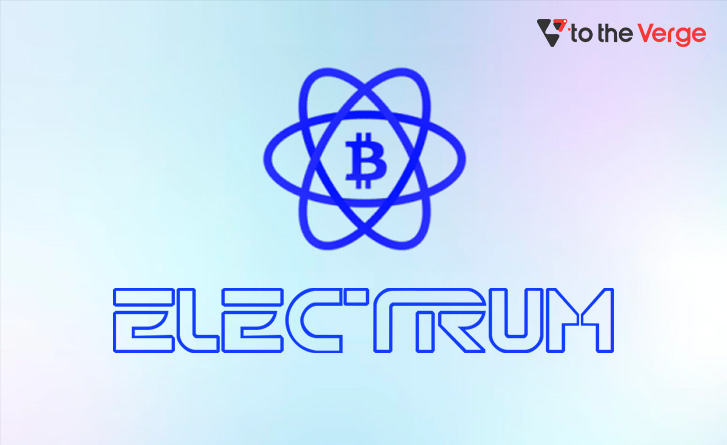 5. ZenGo
ZenGo is a keyless non-custodial crypto wallet. The term 'keyless' implies that no private keys are required to be held by the user or the platforms. These aren't created because the application uses advanced cryptography.
Since it combines best design practices, it gives non-custodial wallets an upper hand in the custodial vs. non-custodial crypto wallets debate.
In addition, brings strong security measures to the industry for its users, enabling them to send, receive, and store their crypto-assets with assurance.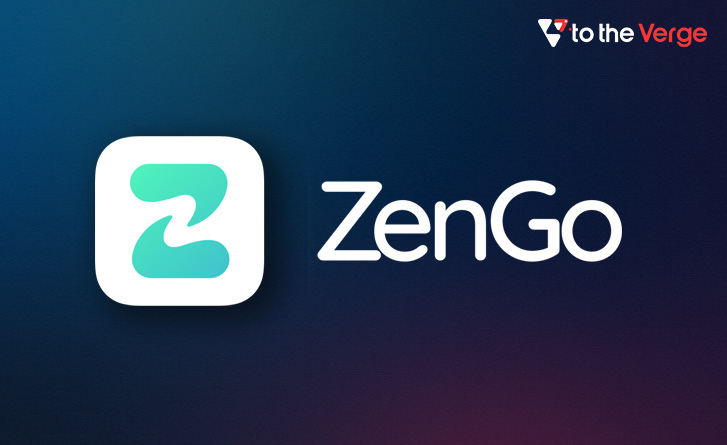 Other FAQs – Custodial Vs. Non-Custodial Crypto Wallet
Following are some frequently asked questions about custodial and non-custodial crypto wallets:
Q.1 What Are The Different Kinds Of Bitcoin Wallets?
There are several kinds of bitcoin wallets or crypto wallets that support a variety of cryptocurrencies and have varying features. The category of crypto-wallets is as follows: custodial wallet, non-custodial wallet, software wallet, hardware wallet, and paper wallet. An investor may choose any of these wallets based on their requirements and the nature of the investment.
Q.2 What Is The Best Self-Custody Wallet?
Linen Wallet is the best self-custody crypto wallet. It offers great security measures while buying, selling or swapping crypto. It is powered by Gnosis Safe's smart contract, which is the golden standard in crypto security.
Q.3 What Is Trust Wallet?
A trust wallet is a cryptocurrency wallet that allows for digital assets' storage, transmission, and receipt. It is intended to be straightforward to use while providing security and peace of mind.
Trust wallet functions by generating a private key for each user that is used to access their account. The user's information is encrypted and stored locally on their device. For added security, the Trust wallet includes fingerprint and facial recognition.
Custodial Vs. Non-Custodial Wallet – The Key Takeaway 
Custodial wallet providers are popular due to their user-friendly interface. Still, their numbers remain low because users want more control over their crypto wallets, which isn't the case if they have a custodial crypto wallet.
More people are using the best non-custodial wallet because users have complete control over their funds; however, full control comes with great responsibility.
The primary distinction between a custodial vs. non-custodial wallet is that a third party holds the private key in custodial wallets. In contrast, in a non-custodial crypto wallet, users are fully responsible for and in control of their assets.
Author: Nitisha Lal
Nitisha Lal is a writer enthusiastic and curious to learn new things. Currently, she writes about the latest developments in technology, particularly around Web3 and the Metaverse. She enjoys nature walks, capturing the world around her on the phone, or reading books when away from work.