National Aeronautics and Space Administration, popularly known as NASA, which is the US-based international space agency, has partnered with Epic Games to organize a challenge for developers to pool their ideas and assist the organization in building an immersive metaverse experience for Mars explorers.
The project will entail fabricating essential habitat simulations that will together form a Martian Metaverse, providing an appropriate environment to assist in various training exercises. These environments will be created using Epic Games' Unreal Engine 5.
Posted on HeroX, an online crowdsourcing platform that incentivizes competitions to solve global and local problems, the challenge overview asks developers to create a virtual reality research, development and testing environment for NASA to assist in preparation for diverse experiences that astronauts could encounter on Mars.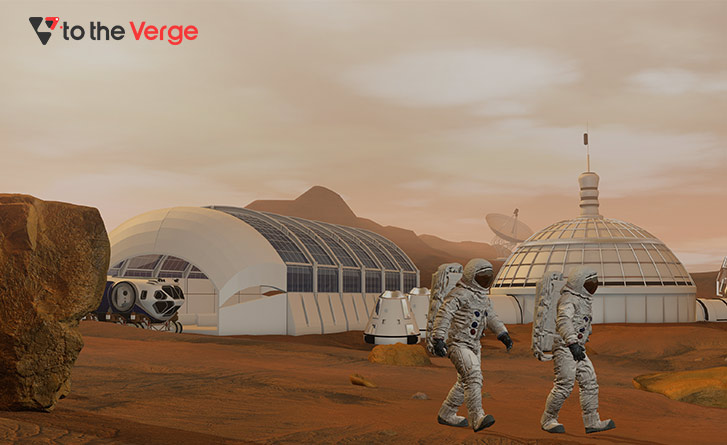 The challenge that has been named MarsXR offers developers five broad categories to explore along with particular scenarios to be further explored in each category. These broad categories are:
Set Up A Camp
Scientific Research
Maintenance
Exploration
Blow Our Minds.
Interested and passionate developers are encouraged to participate, forming teams that may submit multiple proposals in each category and type mentioned above. In addition, the competition would also award winners under different categories with monetary rewards.
The total prize purse of the competition is $70,000, which would be distributed in twenty individual prizes. In addition, the overall category winner would win $6,000.
With the commencement of this challenge, NASA seeks the support of virtual reality developers to create additional new scenarios for its Mars XR Operations Support System (XOSS) environment. NASA has collaborated with Epic Games to let the developers access the Epic Games' Unreal Engine 5, released last month.
Unreal Engine by the Epic Games is known worldwide as one of the best available and advanced real-time 3D tools. Creators from different industries have built their art and architectural projects or research simulations using the Unreal Engine.
The challenge attracted a lot of anticipation and excitement when HeroX tweeted about it. Reportedly, it will have 24 groups and 237 innovators that would contribute to NASA's Martian metaverse development. Virtual Reality would enable the office to reduce expenses for preparing space travelers to encounter different scenarios. So far, the fresh and interesting opportunity seems quite fitting for utilizing virtual reality technology for training.
Author: To The Verge Team
Our aim is to chase the future, innovations, and the latest trends of all things tech. We love to interact with industry experts, understand their diverse and unique perspectives, and spread their ideas.