The Non-Fungible Conference, held on the 4th and 5th, 2022, proved to be one of the most popular 2022 NFT events in Europe. It brought together major artists and collectors from the NFT Community. MaximeLaglasse, Dominic Eskofier, Gauthier Zupinger, Jose Ramos, MicolAp, Del Piero, and Fanny Lakoubay convened the two-day Non-Fungible Conference. This  NFT conference 2022 included over 100 presenters, four main content tracks, and a slew of the most recent projects and musicians on the main stage.
The four primary topics of NFC 2022 were gaming, collectibles, art, and the metaverse. With an NFT arts center, a commercial area, and, of course, colorful parties and cosplayers, the NFT Conference 2022 was a genuine immersive NFT event. Throughout the conference, there will be NFT lectures as well as entertaining and exciting Non-fungible events for the nearly 2000 attendees.
The Primary Speakers at NFC 2022 were:
Micol AP, Founder & CEO, Vertical Crypto Art
 Brian O'Hagan, Growth Lead, So rare
 Sebastien Bourget, Co-Founder & COO, TheSandbox
  Ryan Boutaleg, Founder, Oncyber
  Conlan Rios, Founder & CEO, Async Art
  Gauthier Zuppinger, Co-Founder, Nonfungible.com
  Pablo Valles, Venture & Strategy Architect, ConsenSys
The NFC was held at the most iconic Palace, the Carlos Lopes Pavilion, in the heart of Lisbon, Portugal's capital city.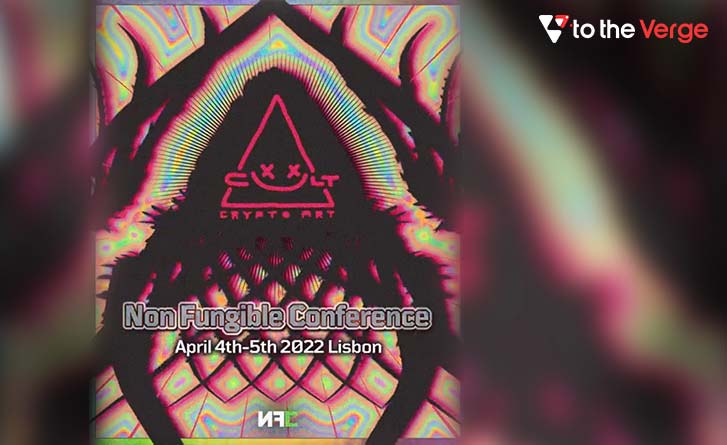 The NFC shopping district was one of the most distinctive attractions of NFC. The district provided guests from all over the world with the opportunity to offer and showcase collections in a one-of-a-kind setting.
Another excellent Non-fungible event was the Ledger Workshop, which discussed the fundamentals of crypto and blockchain, as well as ownership, security, and the many kinds of wallets. Ledger and Ledger Live were also introduced. Attendees learned about security dangers and effective practices for your NFT journey during this NFT 2022 event.
The NFC embraced cosplayers, and a cosplay competition was held on April 4 and 5. Every participant received a unique NFT drink in their ETH wallet as well.
At last, on April 5, 2022, the formal closing celebration was held. It was held at Estufa Fria, a greenhouse in the heart of Park Eduard VII. Attendees were presented with art and music, as well as incredible artists from Party Degenerates.
Author: To The Verge Team
Our aim is to chase the future, innovations, and the latest trends of all things tech. We love to interact with industry experts, understand their diverse and unique perspectives, and spread their ideas.