The world's first virtual fashion week in the metaverse ended on Sunday, 27th March, with a mesmerizing outer world experience. Digital fashion brand Auroboros collaborated with architecture studio Voxel Architects to create a virtual building to host the four-day-long Metaverse Fashion Week closing event.
Located in the Luxury Fashion District of the MVFW on the blockchain-based Decentraland, the digital building seemed like a colossal rocket with a mystic virtual arena. The mysterious outer space look invited the guests to explore the platform, interact with other people and several features embedded in it.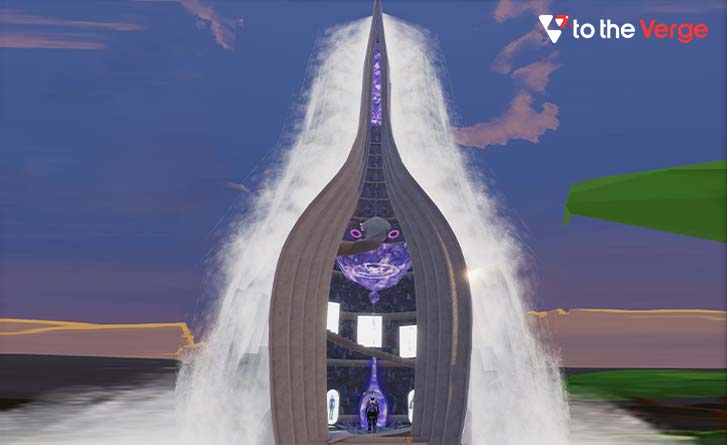 Auroboros is an innovative fashion house that has merged science and technology with physical and digital couture to redefine fashion and clothing consumption, working on sustainability and immersive design. Alissa Aulbekova and Paula Sello, co-founders of Auroboros, said regarding the building in the MVFW, "The space was built in mind as an explorative scape for the visitor not only to learn more about the collection and Auroboros but to engage in a way that would not be possible physically. Inspired by organic, mystical shapes, it is designed for all guests to enjoy the performance and see the collection up close from a 360-degree angle."
Reportedly, Auroboros showcased six looks from its latest digital clothing collection Biomimicry inside the space. The MVFW attendees could play games and win fine physical jewelry alongside browsing the digital displays. In addition, inside the mystic outer space rocket building, the attendees could also interact with a streaming purple snake and climb a spiraling staircase that led to a performance space where singer Grimes performed a DJ set wearing Auroboros's Mystique wearable.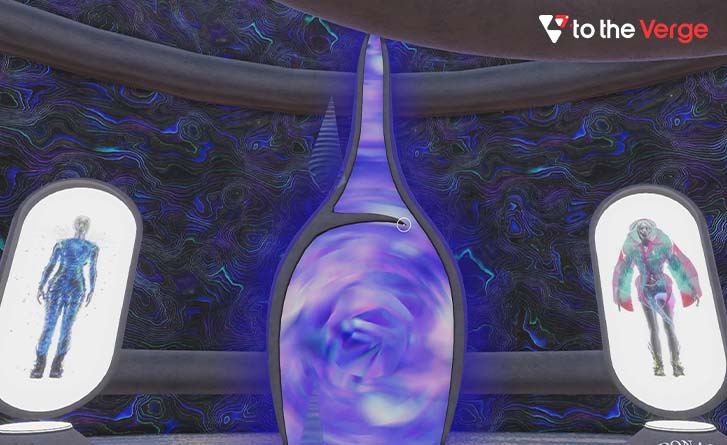 The co-founders of Auroboros hoped that the closing show would mark a transition towards a more digital fashion for the future. Aulbekova "Moving away from the classic catwalk that no longer feels relevant, particularly in a virtual world, we are showcasing our space as a community launch for a more personal approach to our audience and collectors." She added, "With mass adoption for both the crypto ecosystem and more recently now the fashion industry, MVFW is a defining moment for everyone creating and investing in digital fashion."
Author: To The Verge Team
Our aim is to chase the future, innovations, and the latest trends of all things tech. We love to interact with industry experts, understand their diverse and unique perspectives, and spread their ideas.