If you are looking for the best TeamViewer alternatives free of cost to get remote desktop access, then this article will help you with the same.
The best remote desktop software should be a good value for money and let the user join quickly, securely, and reliably from a distance. There should also be a strong set of solutions that improve communication, cross-platform support, and usefulness, as well as offer advanced reporting.
TeamViewer is one of the best remote desktop programs, but recent breakdowns and stability problems have made people look for other options. Not only that, but constant lag and a complicated user interface or user experience make things worse, especially for people who are just starting out.
So, in this article, we've put together a list of the best TeamViewer alternatives free that are just as good and have useful features like two-factor authentication, unattended access, Wake-on-LAN, and more. So, let's go ahead and look for free programs like TeamViewer that don't have any small problems.
Top 7 Best TeamViewer Alternatives Free To Use
After thorough research, we have handpicked some of the best free alternatives to TeamViewer present in today's market.
1. Chrome Remote Desktop
Chrome Remote Desktop is a Google product that lets you connect to and share your desktop from any computer. It doesn't matter whether it's at home or the office. Users can get remote assistance or work together in real-time on projects by logging into their desktops from their PC, Tablets, smartphones, or other devices.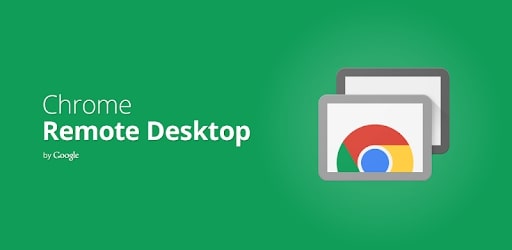 It is based on Google's safe infrastructure, so consumers can feel at ease connecting their devices. Users must create and sign into a Google account and supply a PIN before they may connect a device to the remote desktop. The Chrome Remote Desktop tool is cross-platform. It uses fewer system resources than TeamViewer, which is why it is known as the Teamviewer alternatives open source.
Key features of Chrome Remote Desktop
Clipboard syncing
Supports keyboard shortcuts
Available for all platforms
No bloatware
Easy-to-use, free, and simple
---
2. AnyDesk
AnyDesk positions itself as the main Teamviewer alternatives open source. Many users prefer it over TeamViewer because they find it more reliable and efficient. With the AnyDesk software suite, users can host their own private networks on-premises. This helps in eliminating the need for communications to pass via AnyDesk's servers.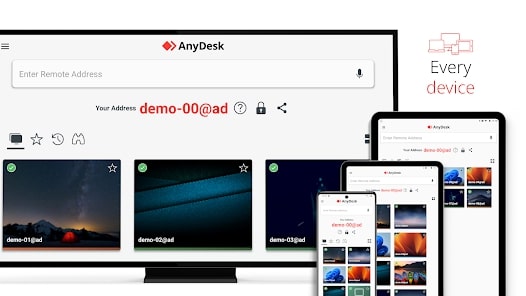 AnyDesk uses AES-256 encryption, encrypting every session from beginning to end, giving customers significantly greater control over their network security. The web client is free for customers to use, and it is compatible with both iOS and Android devices. This facility makes this program one of the most popular TeamViewer alternatives free.
Key features of AnyDesk
Supports unattended and 2FA access
Loaded with features
Cross-platform
Fast data transmission with low latency
Mobile app connectivity
Read More: Best Putlocker Alternatives To Use In 2023
---
3. LogMeIn
LogMeIn is the next service on the agenda. If you need a system that can grow with your business, LogMeIn is a great option. With LogMeIn, you may access your computer remotely from any web browser, desktop, or mobile device, including iOS and Android. You can access your data from any location thanks to this.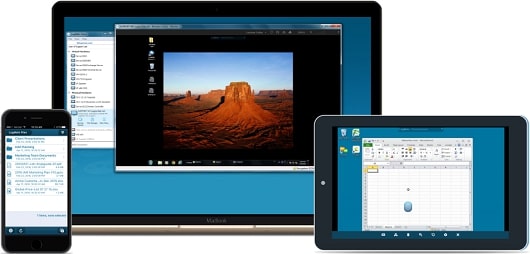 This TeamViewer alternatives free allows you to share your computer and files with as many people as you need. It is useful if you have a large team that needs access to the same tools. LogMeIn also fully supports configurations with multiple monitors. LogMeIn's remote printing functionality makes it easy to print documents stored on remote computers without physically moving them.
Key features of LogMeIn
Allows you to record sessions
Whiteboard support
Drag and drop data transfer
Password management facility
1TB storage for files and remote access
---
4. Zoho Assist
One of the best Teamviewer alternatives 'Zoho Assist' is a cloud-based remote access application. It allows for the instantaneous creation of web-based sessions for the remote administration of a wide variety of devices and servers. Using a laptop or smartphone, experts can securely connect to customers' computers from anywhere in the globe to diagnose and fix technical issues.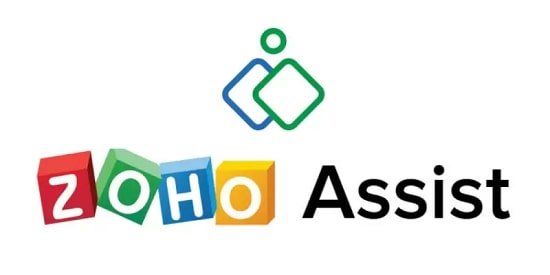 Initiating a file transfer using SSL 256-bit AES encryption allows for the safe transmission of updates and patches. With a single click, you may reboot or shut down a device using Zoho Assist's Unattended Remote Access feature. Or else, resume the session you were working on before the reboot.
Key features of Zoho Assist
SSL 256-bit AES encryption
Fast connections
Video and voice chat feature
Allows you to transfer files in between a live session
Session recording facility
---
5. Splashtop
Splashtop is a fantastic resource to explore if you need a specialized answer for your unique problem. It isn't so much a single program but a collection of programs meant to solve a wide variety of issues. So, for instance, you're trying to find remote assistance software. This is the group into which you most likely fit if you work in information technology or at a customer service desk.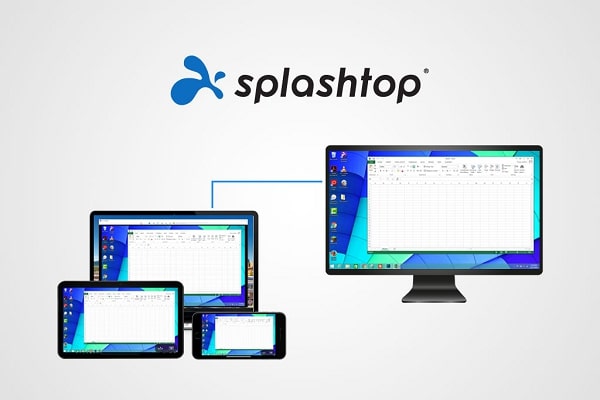 This Teamviewer alternatives SOS software enables remote access to PCs with session codes. Also, it features such as remote rebooting and reconnecting, session recording, custom branding, and more. Splashtop's Classroom is a better option for educational settings. With this feature, students may effortlessly participate in class discussions and exercises from anywhere in the world by just scanning a QR code.
Key features of Splashtop
Good for businesses
Great portable version
Easy-to-use
Gesture support for mobile
High audio and video quality
Read More:
---
6. Dameware Remote Everywhere
Dameware is a great Teamviewer alternative for Linux enthusiasts and those who want something with a few more bells. Not only does it work with Linux, but also supports Windows and Mac by providing remote access. You'll have access to them on your computer, phone, or tablet, regardless of operating system. This app allows access to computers while they are sleeping or powered down.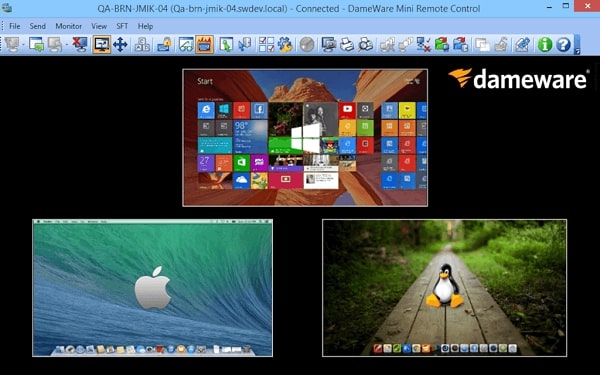 Additionally, it uses two-factor authentication and granular permissions to keep your data safe. Encryption is another way in which Dameware Remote Everywhere ensures the safety of user information. If IT security is your top priority, Dameware provides remote access to comprehensive system information and session information via screenshotting and recording tools.
Key features of Dameware
Alerts and monitoring
Wake on LAN support
High-level security
Manages AD objects remotely
Session recording feature
---
7. Mikogo
With no download or installation required, Mikogo saves both enterprises and end users valuable time making it the best Teamviewer alternatives open source. Online conferencing capabilities such as texting, an interactive whiteboard, and video and audio recording and playback are all there. With the Mikogo HTML viewer, up to 25 people on a team can utilize a single computer at once, and switching between administrative responsibilities is a breeze.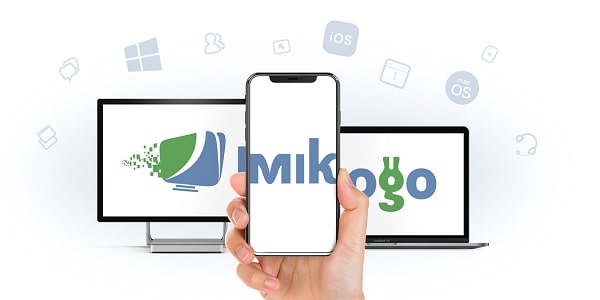 Mikogo facilitates teleconferences with its high-quality Voice over Internet Protocol service and local access numbers in many different countries. Users will like the data transfer feature, which allows them to safely share and trade files up to 200MB in size, and the multiple monitor support, which allows them to use up to four displays simultaneously.
Key features of Mikogo
Multiple monitor support
Session scheduler and recorder
HD-quality teleconference
Real-time access
Multi-user collaboration
---
Wrapping Up The Top 7 Best Free Alternatives To TeamViewer
You should now be able to see that there are many options for TeamViewer if you know where to look. Still, there are other options and more to learn about when it comes to software for remote watching and access. If you have a better alternative in your mind, then do share it with us in the comments section below.
Author: Snehil Masih
Snehil Masih is a professional technical writer. He is passionate about new & emerging technology and he keeps abreast with the latest technology trends. When not writing, Snehil is likely to be found listening to music, painting, traveling, or simply excavating into his favourite cuisines.