Virtual Pangea AG, a blockchain innovator, has revealed solid plans to build a multilayered and immersive metaverse.
Virtual Pangea presents a new, radical vision for web3 products and services with a new online look and a comprehensive light paper. The blockchain innovation company's vision emphasizes community ownership and the development of solutions and experiences to enhance our physical and digital worlds by building a multilayered metaverse.
The light paper, which the company recently released, provides an overview of the Virtual Pangea ecosystem of products and services, highlighting ongoing initiatives such as nexus technology, Block-0, multi-device compatibility, and a focus on contributing and earning model.
Dani Chear, the CEO of blockchain innovator, Virtual Pangea, said, "We are excited to bring our visionary project to the world. We had the vision of an ecosystem that will be based on open economies and immersive environments that support and nurture communities from the get-go."
The Virtual Pangea ecosystem would be built on four pillars to provide a seamless metaverse experience to businesses, institutions, and users.
The blockchain company's fundamentals are built around the gamification of a network of user-generated interactions, content, and services that will make up a comprehensive economy in an immersive environment, powered by participate-to-earn mechanics. Hence the model of sharing value powers the ecosystem's economy.
In addition, the Virtual Pangea ecosystem aims to foster strong, diverse, and collaborative communities that will allow all participants to create, engage, and contribute to an ever-expanding interactive cross-layer experience. The execution of this vision would result in the ultimate multilayer metaverse known as Virtual Pangea.
As part of the value shared model, the company created an XP (Experience Points) reward distribution system that tracks all Pangeans' contributions to the ecosystem. In addition, interactions on the platform, such as playing a game, socializing, shopping, or creating art, are measured in XP.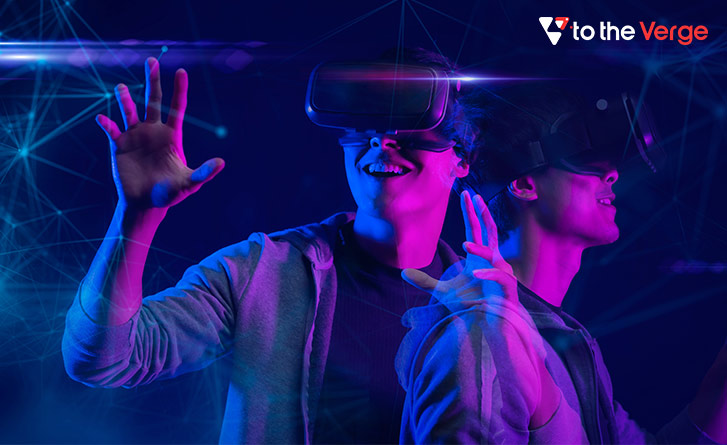 The reward system weighs individual contributions against the overall value generated each month. Then, it automatically redistributes a portion of the Virtual Pangea utility tokens (VP Token) to each member based on those contributions.
Dani made a concluding remark on Virtual Pangea's vision to build this multilayered metaverse. He said, "Creating this inclusive and immersive ecosystem is also our way to contribute to technology research and development and further adoption of blockchain."
Author: To The Verge Team
Our aim is to chase the future, innovations, and the latest trends of all things tech. We love to interact with industry experts, understand their diverse and unique perspectives, and spread their ideas.