In the world of the internet, privacy, and security are always at risk of being compromised by hackers. To address these concerns, privacy-focused browsers such as the Anonymous browser and Tor have become popular solutions. Tor is a free and open-source web browser that removes the need for a separate VPN app and blocks all web trackers. 
It makes sure that no one can track your online activity by bouncing your communication through a network of volunteer relays. While Tor was once considered the ultimate program for secure browsing, it has faced some criticism in recent years, prompting users to search for Tor browser alternatives. One of the major drawbacks of Tor is that it can significantly reduce your internet speed. 
However, there are various other alternatives to Tor browsers available to meet your needs. In fact, there are several options for you to choose from. To assist you in making the right decision, we have compiled a list of the 7 best Tor alternatives to use in 2023. So, without further ado, let's dive in.
The Best Tor Browser Alternatives in 2023
Tor is definitely the best solution to keep yourself anonymous in this vulnerable world. However, considering the drawbacks it holds, it's vital to find Tor browser alternatives that will offer the necessary security and a stress-free experience. So, try these Tor alternatives out and determine whether they are suitable for you.
1.

Epic
Epic lives up to its name by being packed with top-notch privacy-enhancing features.
Because it was created using the Chromium source code, it actively blocks all forms of scripts, ads, and plug-ins that have the ability to monitor or record what you do while browsing, making it one of the best Tor browser alternatives. Additionally, Epic improves the private browsing mode by turning off everything from third-party cookies and syncing to the DNS cache and auto-fill.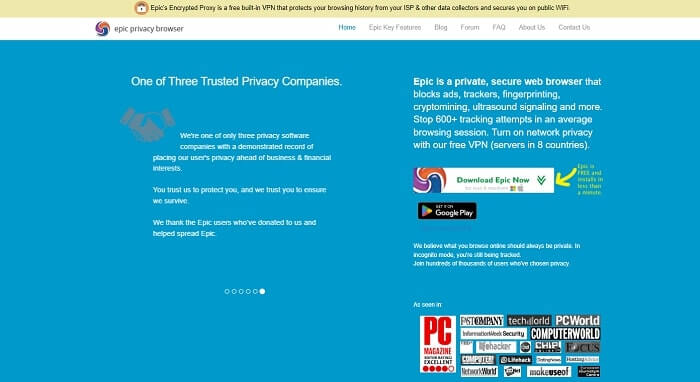 Furthermore, it forbids the installation of extensions downloaded from the Chrome Store. One-click access to search protection, an encrypted proxy, and the automatic deletion of all browsing history are additional privacy features. In short, the open-source Epic might be the best alternative to Tor browser you need if you are not familiar with the Tor browser powered by Firefox.
---
2

.

I2P (Invisible Internet Project)
I2P is a highly effective peer-to-peer communication layer that is developed using open-source tools. With its decentralized infrastructure, I2P is similar to blockchain technology in that it doesn't rely on a central communication hub. In this Tor alternative, the individual servers act as both relay nodes and key network infrastructure, providing anonymity as the data moves through the network.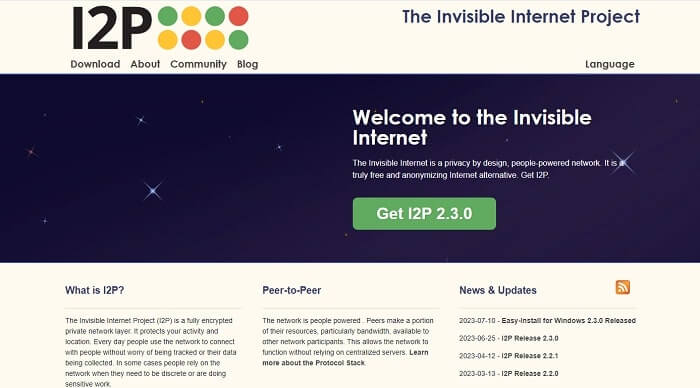 What sets I2P apart is its optimization for hidden services and faster speed compared to Tor. I2P uses thousands of dispersed computers, similar to the Tor Network, to route traffic, making it impossible to track on the internet. The only drawback of this alternative to Tor browser is that, it may create slightly slower browsing sessions due to its similar mechanism to the Tor Network.
Also know: How To Secure Web2 Before You Enter Web3
---
3

.

Brave
Brave is a complete web browser available for Windows, Mac, iOS, Android, and Linux. It is one of the best Tor browser alternatives because it blocks all intrusive ads by default. And it also prevents ads from following you around the web. The older version of Brave offered several security features like incognito windows, privacy protectors, private search, VPNs, and more.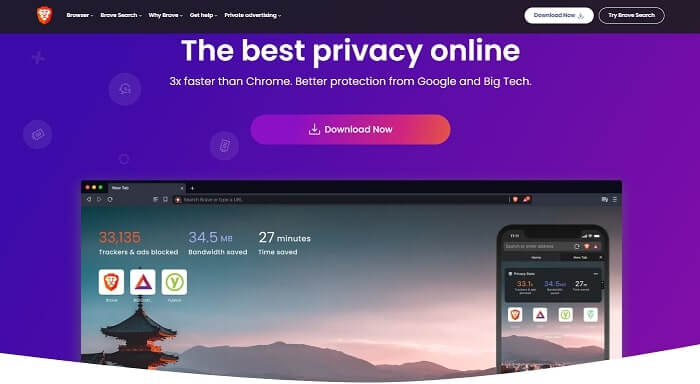 With its own Tor Onion service, the updated version of Brave gives users even more secure access. You can enable Tor connections directly in a tab by using the Brave browser's Private Window function. You can easily import bookmarks, extensions, and saved passwords. It's the best of your old browser, but safer. And it only takes a minute to switch, which makes it one of the best Tor alternatives available. 
---
4.

Globus
Even though Globus costs money, its distinctive, dual-layered security strategy makes it one of the best Tor browser alternatives available. It employs a dual strategy to give you a secure browsing environment. Basically, it operates by using a VPN agent to automatically route all network traffic through its own servers, which are positioned all over the world in places like Russia and Germany.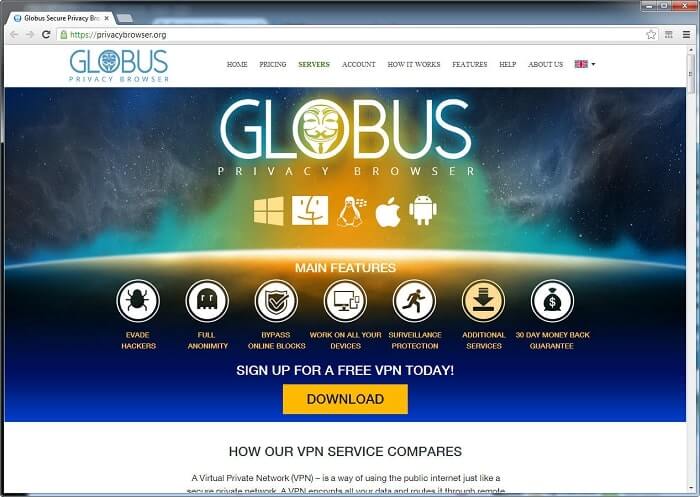 You can even select the server location for traffic rerouting. Additionally, it employs the TOR network for anonymous web browsing, which offers benefits like the ability to access blocked websites, IP address masking, and even malware protection.
All things considered, Globus is an ideal Tor alternative if you want to improve your browsing by using VPN services. The fact that it is cross-platform only improves the situation.
---
5.

Yandex Browser
Yandex Browser, backed by the Russian Internet giant, offers a wide range of features. Which includes the option to specify the default search engine (Bing, Google, or Yandex) on the first startup. Yandex is a great Tor browser alternative that includes a variety of security-enhancing extensions for ad-blocking, flash disabling, and site reputation indication.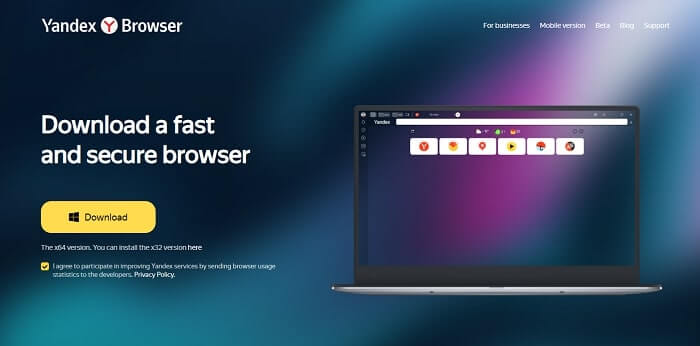 Yandex's own security system checks the websites, and downloaded files are scanned with Kaspersky anti-virus. Turbo mode, bookmark management, and data syncing are some of the other great features that make it one of the best Tor alternatives you can use to keep yourself anonymous.
---
6.

Tails
Tails is a security-focused Debian-based Linux distribution that prioritizes preserving privacy and anonymity. Since it's a live operating system, this Tor browser alternative can be launched from a USB Drive or DVD. Tails uses Tor's services to provide anonymity. Tails does not utilize the internal storage of your computer like other operating systems do.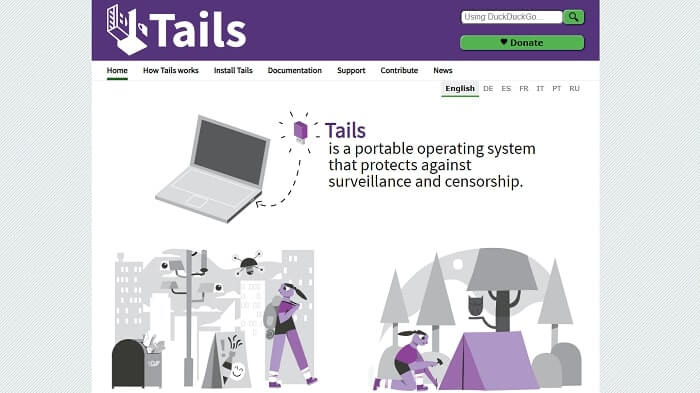 Instead, this Tor alternative utilizes RAM from your computer and runs directly off a USB key. This implies that whenever you remove the USB key, shut down, or restart your computer, everything is erased. Depending on how much space your USB stick has, you can copy files to it, which is then highly encrypted.
Also know:  Best RAM Cleaner, Optimizer, and Booster for Windows 
---
7.

Subgraph OS
Subgraph OS is a communications and desktop computing platform aimed at providing resistance against malware attacks and network-borne exploits. It is also comfortable and simple to use. Subgraph OS has a contemporary desktop operating system look and feel, even in its alpha version. It is one of the best Tor browser alternatives that offers robust system-wide attack mitigations. That safeguards every application in addition to the operating system's fundamentals and key applications that run in sandbox environments.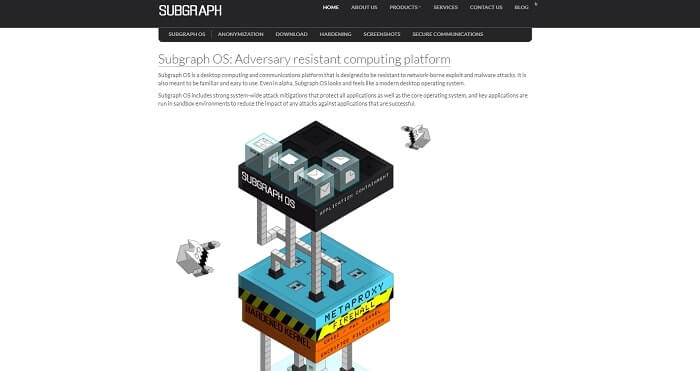 It lowers endpoint system risks so that people and organizations around the world can communicate, share, and work together without worrying about being watched or disturbed by knowledgeable adversaries through network-borne attacks.
It was intentionally difficult to attack this alternative to Tor Browser. This is achieved by hardening the system and conducting proactive, ongoing research on defendable system design. 
---
Conclusion
The fact that TOR is no longer the same does not mean you should stop safeguarding your confidentiality. For the majority of users, any of these TOR alternatives will be a great option, and they will give you anonymity that will not give you any trouble or worry any time soon.
Do not forget to let us know about your other preferred Tor Browser alternatives in the section below. Additionally, if you like this article, please share it on your social networking sites.
Author: Snehil Masih
Snehil Masih is a professional technical writer. He is passionate about new & emerging technology and he keeps abreast with the latest technology trends. When not writing, Snehil is likely to be found listening to music, painting, traveling, or simply excavating into his favourite cuisines.