The metaverse is a reasonably new concept. It could be described most simply as a network of 3D environments or virtual worlds where people can potentially perform all their social activities as they do in real life.
Activities in the metaverse could include interacting with different people, shopping, enjoying the entertainment of their liking, playing games, even working and making a living. All of this is expected to happen through immersive technologies like augmented reality (AR) and virtual reality (VR).
Tech pundits and business opportunists actively working in the field acknowledge that the metaverse would take some years to become a reality. However, they suggest that people interested in the area can explore it through NFTs and other tokens in the early stages of development.
Before exploring this emerging space, people might have questions such as — What does metaverse actually mean? How to access the metaverse? What crypto is best for metaverse? And more.
People can access the metaverse in many different ways, with cryptocurrencies being one of them. Each metaverse will have its own set of coins that people would use for transactions such as the purchase or sale of NFTs, virtual digital real estate, and other digital assets. In a nutshell, cryptocurrencies would be like money in the metaverse. There are a variety of coins available in the market today, so here is a list of top metaverse cryptocurrencies you need to know. 
GALA
GALA is an Ethereum token that powers Gala Games, a blockchain games startup. Eric Schiermeyer founded the platform in July 2019. It amalgamates Non-Fungible Token to frame a blockchain game ecosystem where players can trade and own game assets globally. Gala Games abides by four prime principles that instill authenticity in its functioning. As mentioned on its official website, those principles are — Fun First. Owned by Players. Community Rules. Powered by the People.
The website also quotes what Eric believes to be true for the future, "I wouldn't be doing this if I didn't think this was literally the next phase of the internet. Everything that touches ownership is going to be affected by what's happening here. Art and music and everything that has a digital life is going to be touched by this. Anything that you thought was digital that you thought you owned but didn't really own — that's what's about to be revolutionized."
The market cap of the token has been $1.5 billion. The circulating supply of GALA has been 7.0 billion. Its current price has been recorded at around $0.22; the all-time high was last recorded in November 2021 at $0.84. In the first two months of 2022, GALA has been down over 42%. This has been encouraging for the holders of the Gala Games token.
ENJ
Enjin Coin (ENJ), built on the Ethereum blockchain, is an ERC-1155 token designed to be an in-game currency used to purchase game items. In addition, it also augments the in-game assets. It is a project of Enjin, a for-profit company, that provides an ecosystem of interconnected, blockchain-based gaming products. Maxim Blagov and Witek Radomski started the company as a gaming community platform in 2009. However, its objective evolved to offer software products to ease development, trading, monetization, and marketing with blockchain. The coin was first announced in July 2017 and was launched on the Ethereum main-net in June 2018.
Also Read: Can Blockchain Technology Lead to Metaverse Gaming?
Co-founder Radomski says, "Enjin Coin is unique in that every token minted with Enjin Platform, the company's blockchain asset development platform launched in February 2020, is directly backed by ENJ, giving in-game items real-world liquidity. In addition, the company is focused on adoption. I imagine a future in which millions of gamers use digital items backed by Enjin Coin without even knowing it exists."
The market cap of ENJ is $1.16 billion. The circulating supply is 870.62 million. The current price of a single Enjin Coin is valued at around $1.33. The all-time high of this crypto was recorded in November 2021 at a valuation of $4.85.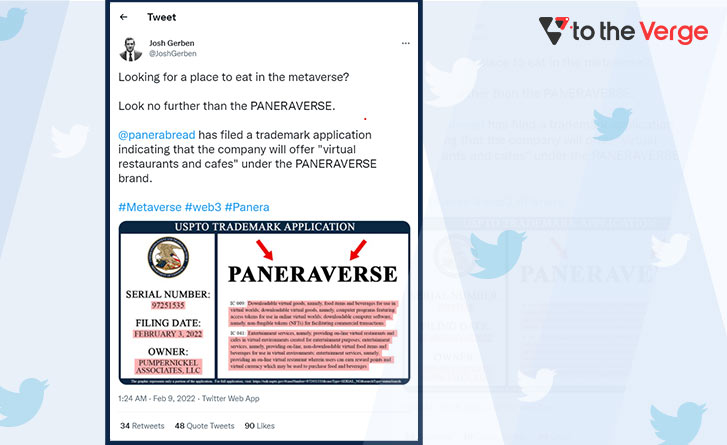 MANA
MANA is the native token of Decentraland, one of the most popular virtual reality/metaverse platforms. The platform allows people to buy land parcels and develop that plot by either building on it or monetizing it through any other method. The size of each plot of land is 16 square feet. A limited number of land pieces on the platform are there, capped at 90,000. Decentraland was founded in 2017 and is one of the earliest contestants that built an Ethereum-based decentralized virtual world.
For the record, Decentraland was co-founded by Ariel Meilich and Esteban Ordano. However, both of them stepped down from significant positions in the project, working alongside it as advisors.
Nevertheless, Decentraland is an attractive buy as one of its prime objects was to provide gamers, creators, and businesses with a medium to enjoy artistic freedom, business opportunities, or entertainment. In addition, the platform's large and diverse target audience has contributed to a great demand for its token MANA.
Another essential fact to note is that Decentraland uses the DAO structure for its governance decisions, which contributes to the control MANA token holders enjoy over some critical decisions such as how the Decentraland behaves, proposing and voting on policy updates, the specific details about the LAND auctions and the quality of content allowed with the Metaverse.
The market cap of MANA is $4.3 billion, with a circulating supply of 1.84 billion. Currently, MANA is priced at $2.26 to $2.35 per token. The all-time high price of the token was . (canadian pharmacies) 90 in November 2021.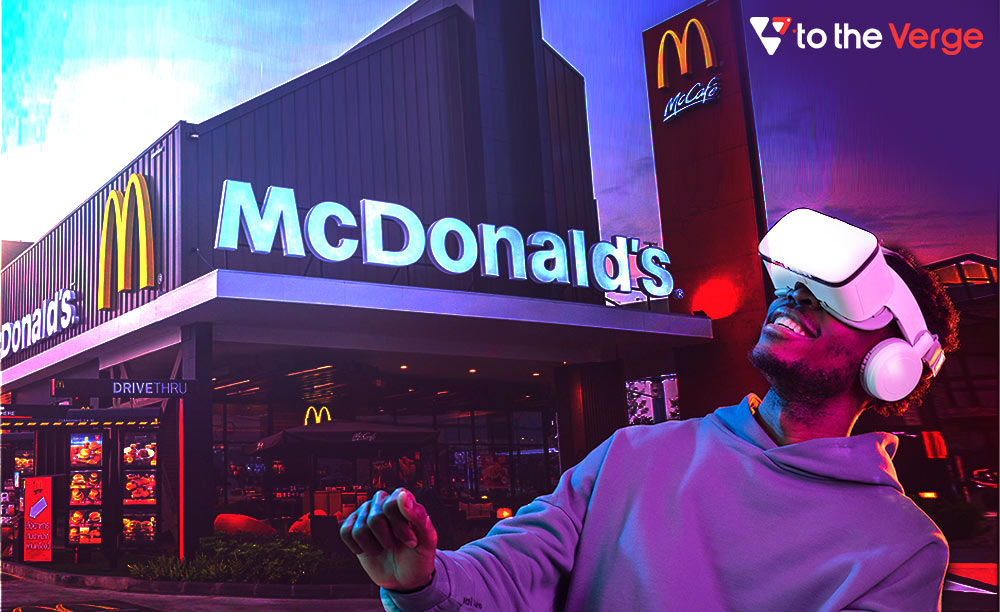 SAND
SAND is the native token of The Sandbox, which is a virtual world powered by blockchain technology that allows its users to create, build, buy and sell digital assets through games. Its objective has been to make a decentralized platform to support a thriving gaming community. It incorporates the power of decentralized autonomous organizations (DAO) and non-fungible tokens (NFT) to achieve that objective.
The Sandbox was launched in 2011 by Pixowl; a company co-founded by Arthur Madrid and Sebastien Borget. In an interview, Sebastien expressed his ideas on their cryptocurrency 'SAND'; he said, "It is a utility token that can be used for multiple purposes. One of them is as a currency for transacting in our marketplace – buying, selling, and collecting assets as well as lands and avatars. It will also be used for governance in The Sandbox community for the next features on our roadmap and prioritize them. Also, crowdfunding to support thriving artists and game makers will be another function. Finally, SAND tokens will also function for user-generated content moderation with staking mechanisms that prevent inappropriate content from being uploaded by users."
The market cap of SAND is around $3.32 billion. The circulating supply has been estimated to be 1.14 billion. Currently, it is priced at $2.91 per token, and the crypto market recorded its all-time high value to be $8.44 in November 2021.
AXS
AXS is the official cryptocurrency of Axie Infinity which is blockchain-based trading and battling game owned and operated by its players partially. The game allows players to collect, breed, battle, and trade token-based creatures called Axies, which can take various forms later. It offers the players more than 500 different body parts, including other species such as birds, bugs, plants, reptiles, and beasts. Furthermore, these parts come in four different rarity scales: common, rare, ultra-rare, and legendary. The Axies can use any combination of various body parts, allowing them to be unique.
The game was co-founded by Trung Nguyen and Aleksander Larsen and created by Sky Mavis, a technology-focused game developer, in 2018. Since the game and its player development provide endless variety among Axies, stats and figures measuring and showcasing player performances are diverse.
Moreover, unlike other blockchain-based battling and breeding games, an Axie can multiply only seven times to help control the creature's population. A recent update states the holders of the token will be able to access new features if they upgrade their AXS/SLP, which can be done from the games website starting Wednesday, 28 April 2021. The swap can be initiated instantly by iterating directly with the smart contract according to the notification.
The market cap of the Axie Infinity token AXS is $2.95 billion. Its circulating supply is estimated to be 60.90 million. The current price of the token is $48.49. Its all-time high price was $165.37.
SOL
Launched by the Solana Foundation, headquartered in Geneva, Switzerland, in March 2020, Solana or SOL is an instrumental open-source project that counts on the permissionless nature of blockchain technology to offer decentralized finance solutions. The Solana protocol aims to improve scalability by introducing a combination of two blockchain consensuses: proof-of-history (PoH) and proof-of-stake (PoS). As a result of its hybrid consensus model, it holds the interest of many small-time and institutional traders alike.
The founder and CEO of Solana, Anatoly Yakovenko, stated in an interview article that "Literally the goal of Solana is to carry transactions as fast as news travels around the world — so the speed of light through fiber." The characteristic objective of Solana to offer speed and performance has received much praise. It has been viewed as a potential rival to Ethereum, another dominant smart contract platform.
The market cap of SOL is $26.75 billion, with a circulating supply of around 323.08 million. The current price of SOL has been in a price range of $81.82 to $82.79. The token has been ranked 9 in the market. The market recorded the highest value of SOL in November 2021 at a hefty $260.06 per coin.
Know more about Cryptocurrency
| | | | | |
| --- | --- | --- | --- | --- |
| Symbol  | Issuing Company   | Market Cap (in USD) | Circulating Supply  | All-Time High Price (in  Nov 2021) |
| GALA | Gala Games | 1.5 billion | 7.0 billion | $0.84 |
| ENJ | Enjin | 1.16 billion | 870.62 million | $4.85 |
| MANA | Decentraland | 4.3 billion | 1.84 billion | $5.90 |
| SAND | The Sandbox | 3.32 billion | 1.14 billion | $8.44 |
| AXS | Axie Infinity | 2.95 billion | 60.90 million | $165.37 |
| SOL | Solana | 26.75 billion | 323.08 million | $260.06 |
Summary
There are a lot of cryptocurrencies available in the market. Therefore, it is only natural to do thorough research before investing in the metaverse space. The cryptocurrencies and tokens listed in this article are a few that have been quite popular and can be followed to understand the market's movement.
Author: Nitisha Lal
Nitisha Lal is a writer enthusiastic and curious to learn new things. Currently, she writes about the latest developments in technology, particularly around Web3 and the Metaverse. She enjoys nature walks, capturing the world around her on the phone, or reading books when away from work.