An efficient and smooth adoption of cryptocurrencies would require crypto-friendly banks to help individuals and businesses access seamless services and exchanges between digital and fiat currencies.
The world of finance is looking for an upheaval that would benefit societies globally and enable anyone from any part of the world to access basic financial services such as credit facilities, currency exchange and more.
Since blockchain technology is seen as the anchor that would help initiate and build up the modern financially digital economy through cryptocurrencies and other digital assets, providing people with the best crypto-friendly banks and services is imperative.
Several businesses and enterprises have already started dispensing services, helping them establish a good market image as crypto-friendly online banks. Additionally, many traditional financial institutions are making separate departments for cryptocurrencies and digital assets, becoming crypto-friendly banks.
These changes would play a significant role in how the world would switch to a hybrid financial system that supports traditional money and digital currencies such as Bitcoin and StableCoins.
It will help people access crypto-friendly business bank accounts and trade in cryptocurrencies more easily.
In this article, we've compiled a list of the best crypto-friendly banks to help you choose a suitable crypto-bank or platform for yourself if you wish to explore the new digital banking economy.
But before we jump onto that list, let's understand what a crypto-friendly bank is? What makes banks that are crypto-friendly better?
So, any bank that provides such financial services that assist people in either buying or selling cryptocurrencies, exchanging them with traditional currencies and vice versa, getting loans with crypto or other digital assets as collateral, and other facilities of such kind are the essential features of a crypto-friendly bank.
Banks that are crypto-friendly would undoubtedly be pioneering in bringing about large mobilization towards blockchain technology-based crypto-friendly banks and networks.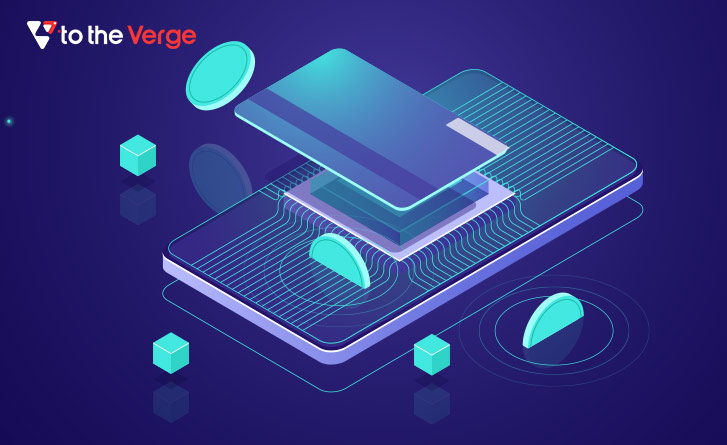 List of Top 10 Best Crypto-Friendly Banks 
Below is the list of the best crypto-friendly banks and platforms that offer a variety of features for customers to try and learn more about cryptocurrencies.
1. NURI
Formerly known as Bitwala, Nuri is a regulated and registered German bank established in 2015, which is open only to residents of the European Economic Area. It has become a popular option for many modern investors seeking to mix traditional fiat money with cryptocurrency assets. Nuri Bank is a European crypto-friendly bank that is completely secure.
Furthermore, it is backed by many top-tier venture capital firms worldwide, including Earlybird, Digital Currency Group, Alstin Capital, Global Brain, and HTGF, making it a secure platform for crypto and fiat. They also have a mobile app for both Android and iOS devices.
Apart from the features mentioned above, it offers to open a simple crypto-friendly business bank account to manage business banking and cryptocurrency trading. In addition, it also has a provision where the clients can keep Bitcoins, traditional currencies, and other assets in a single account.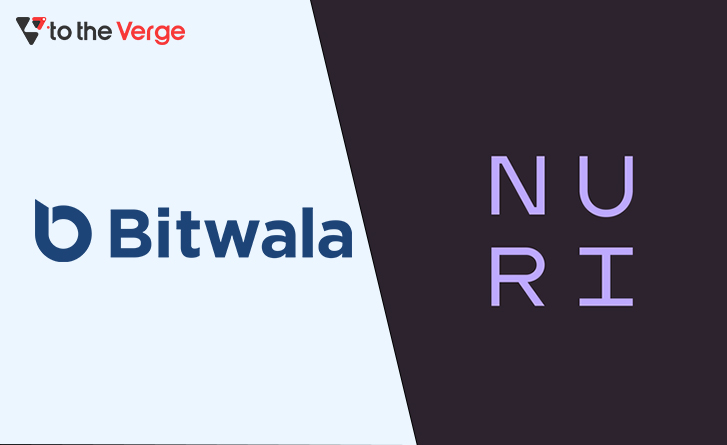 2. BANKPROV
BankProv, previously known as The Provident Bank, is the 10th oldest bank in the United States, dating back over 200 years. It is a publicly-traded corporation under Provident Bancorp Inc., which may provide security in and of itself.
Although BankProv provides personal accounts, its commercial prospects are highlighted more prominently. It has added a cryptocurrency division under its operations and has become one of the oldest and best crypto-friendly banks. BankProv also offers a mobile application for iOS and Android devices.
Its services include fully-insured USD backing solutions for crypto businesses, custom API banking solutions, secure cash vault services for BTM operators, and crypto-backed loans.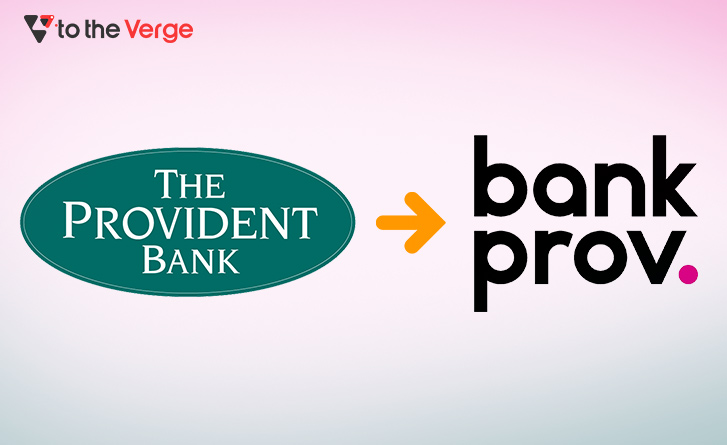 3. REVOLUT
Revolut bank is one of the best crypto-friendly online banks. It was established in 2015 to provide better money management services. Revolut supports the exchange of five major cryptocurrencies: Bitcoin, Ethereum, Litecoin, Ripple, and Bitcoin Cash.
A striking feature of its services is that the cryptocurrency it supports can be exchanged for fiat money and has not been restricted in conversion or trading, making it a trustworthy crypto-friendly bank.
You can open a Revolt bank account on the website with your cell phone. Opening a Revolut account only takes a few minutes. In addition, you can view real-time bitcoin graphs on the website.
Furthermore, it shows price notifications and actual rates, allowing you to keep track of the cryptocurrency market.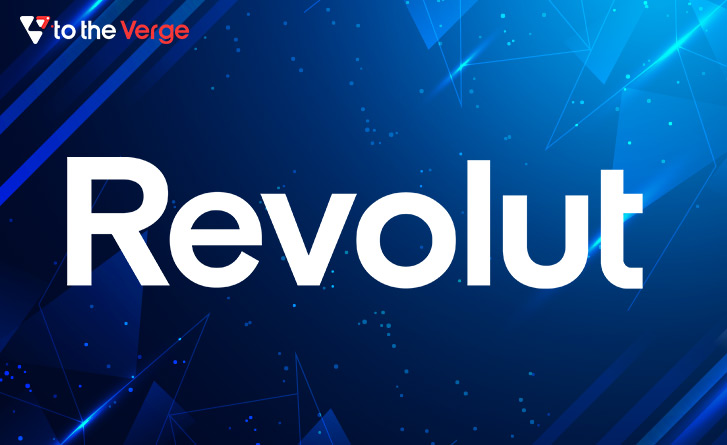 4. WIREX
Wirex is a financial services company based in the United Kingdom that was founded in 2017 and is regulated by the Financial Conduct Authority. It is more like a financial institution providing payment instruments than a traditional banking institution.
Wirex provides customers with a bitcoin wallet account and allows them to send digital and traditional money worldwide. Furthermore, this crypto-friendly online bank offers more than 150 fiat and digital currencies for exchange with zero fees.
Furthermore, Wirex provides its users with an instant trading platform that allows them to exchange cryptocurrencies for fiat currency at the current exchange rate and vice versa. The real-time conversion at the point of sale and quick crypto rewards makes it a great crypto-friendly bank.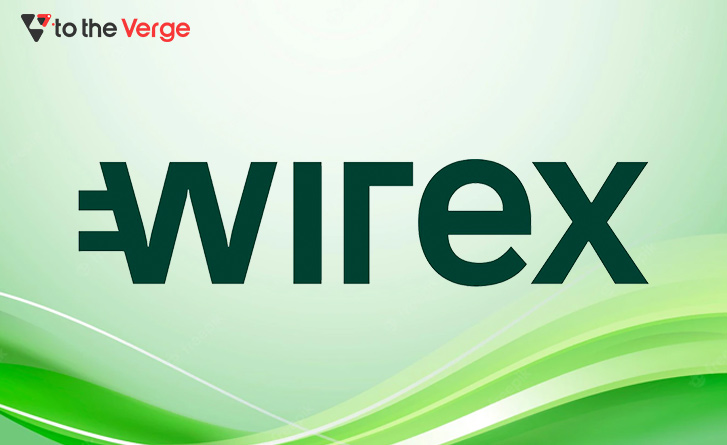 5. ALLY BANK
Many people in the United States are interested in bitcoin trading. Ally Bank was created as a solution that could use traditional and crypto banking services to address their concerns and help them relieve their burden.
The crypto-friendly bank and its services are fully licensed under US law, serving large bitcoin exchanges like Coinbase. Furthermore, Ally Bank is a fully digital platform that offers online assistance 24 hours a day, seven days a week.
Apart from allowing people to buy and sell crypto currencies via Coinbase, the crypto-friendly online bank also has a credit facility to help people buy Bitcoin and other digital currencies.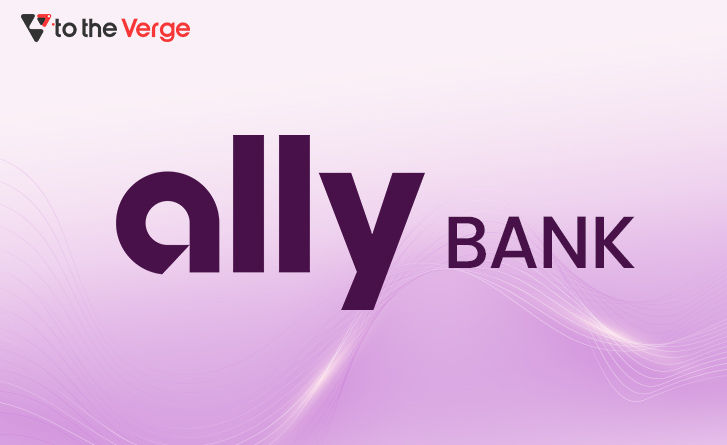 6. USAA
USAA, headquartered in Texas, is a well-known financial services provider for the United States military. It is a Fortune 500 company that serves active, honorably separated, retired, and enlisted military personnel in the United States. Civilians can also open bank accounts with this bank.
USAA has invested over $150 million in Coinbase over the last few years, making it simple for its customers to interact with the world's largest cryptocurrency exchange.
Customers with a USAA account can link their bank accounts to Coinbase, track their bitcoin wallets and other transactions, and check their balances. In addition, the bank is constantly improving its banking structure to become one of the best crypto-friendly banks in the United States.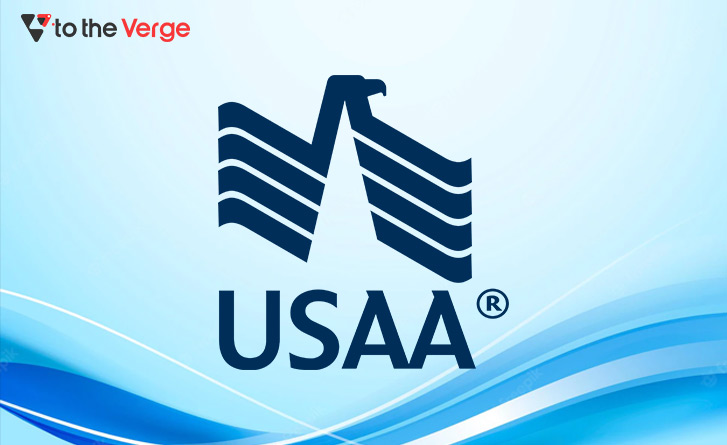 7. COINBASE
Coinbase is another popular and topmost crypto-friendly bank. It is essentially an online platform that offers the users a range of services, such as buying, selling, transferring, and storing digital currency.
In addition, Coinbases offers offline storage to store digital assets besides cryptocurrencies securely. The online crypto-friendly banking platform is functional in over 100 countries.
All the features it provides could be summarised as follows: the user can buy, sell, and track all digital currencies in one place; Coinbase crypto-friendly bank applications are available for iOS and Android devices; one can trade currencies on a daily, weekly, or monthly basis; funds are safeguarded as they are stored in a vault; It is one of the most prominent cryptocurrency exchanges; and, lastly, Coinbase a new user receives $5 in free Bitcoin when they sign up.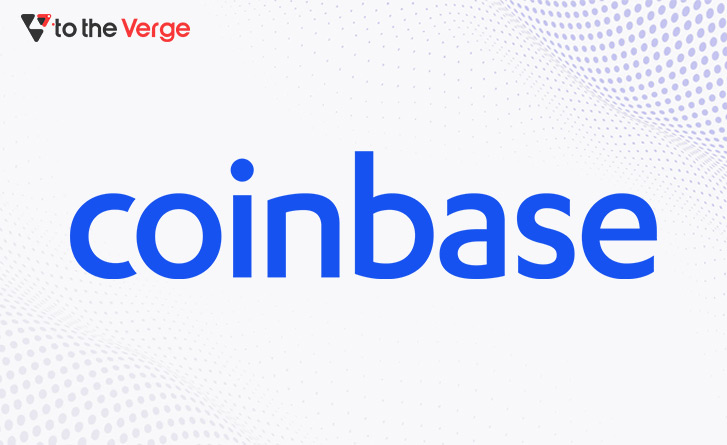 8. ONJUNO
OnJuno is an all-in-one crypto-friendly bank checking account dedicated to assisting people in growing their savings and achieving their financial goals more quickly.
It currently offers services such as selling, purchasing, and storing cryptocurrencies such as BTC, ETH, polygon, and USDC directly into checking accounts. In addition, it is an API-based Neo-banking platform.
The platform's features are as follows: There is no requirement for a minimum balance. Users can buy, sell, and store cryptocurrency for as little as $1. The FDIC or Federal Deposit Insurance Corporation fully insures the USD cash balances up to $250,000 through Evolve Bank & Trust.
In addition, OnJuno offers low-cost, fast international transfers. There are no ACH or Automated Clearing House fees (except for a $1 fee for same-day outgoing ACH transfers).
It provides a yearly bonus of 1.20% on deposits ranging from $5,000 to $50,000. The crypto-friendly bank offers excellent customer service. Users can receive their paychecks in cryptocurrency after establishing a direct deposit.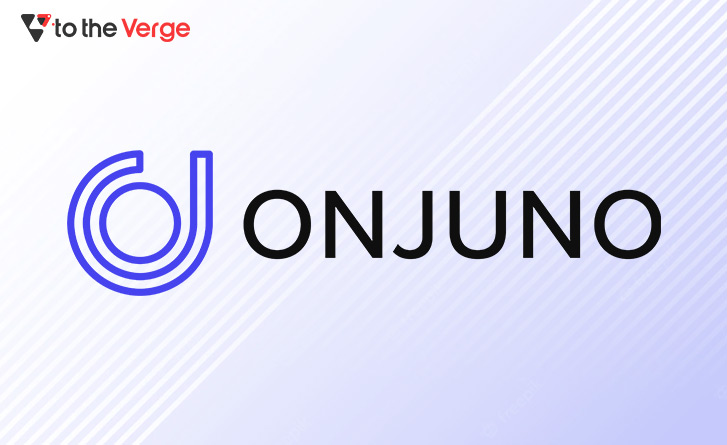 9. BINANCE
Binance is a cryptocurrency exchange that offers all major services that a traditional bank would, such as loans, credit cards, fixed deposits, etc. In addition, it provides a Binance Visa Card that allows users to easily make cryptocurrency purchases from 60 million merchants worldwide.
Apart from these provisions, the crypto-friendly online bank offers guaranteed returns on StableCoins and allows customers to choose between a flexible or fixed duration for savings. In addition, Binance helps borrowers secure a loan by transferring their crypto assets to the platform as collateral.
The transactional cost, slippage and handling fees charged by this crypto-friendly online bank are comparatively less, and it enables users to experience different levels of trading by powering multiple trading platforms.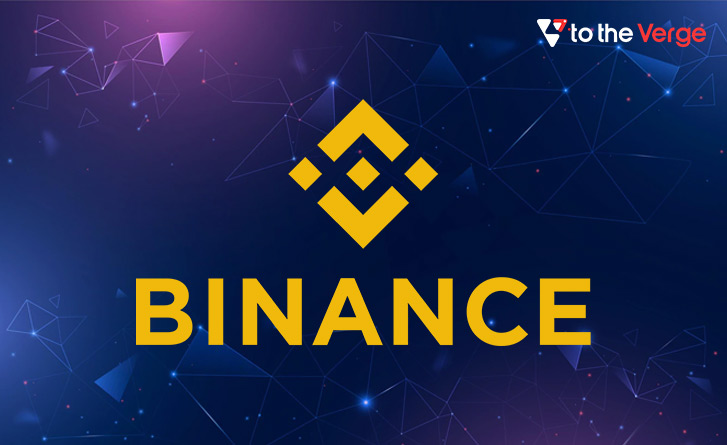 10. SIMPLE
Simple Bank began as a cutting-edge Fintech startup. It is now one of US residents' best FDIC-backed/insured banks. Based in Oregon, this bank has collaborated with numerous cryptocurrency exchanges, making it one of the top US crypto-friendly banks.
Customers of Simple Bank can conduct direct buy-sell transactions. Furthermore, this bank supports popular cryptocurrencies such as Bitcoin, Ethereum, Ripple, Litecoin, and others to create a global cryptocurrency network.
Simple Bank is distinguished by the absence of a transaction limit on the number of crypto transactions. In addition, its one-of-a-kind platform includes InstantSend Technology, which speeds up transaction processing by automating the entire process.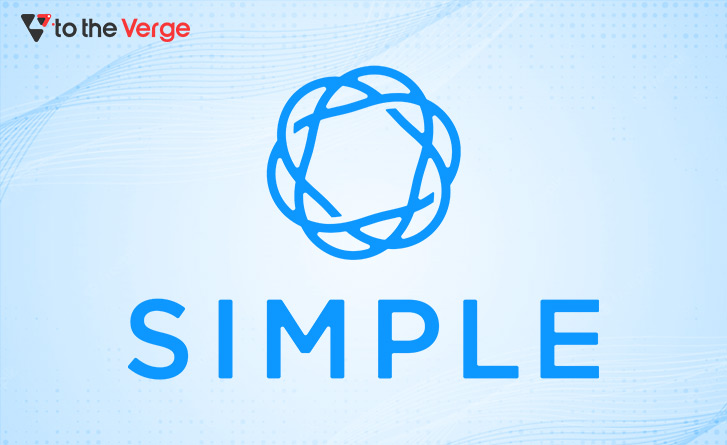 Other FAQs – Cryptocurrency Friendly Banks
Take a read of the most frequently asked questions related to cryptocurrency and banking.
Q.1 Which Banks Offer The Best Crypto Exchange Services?
BankProv, Ally Bank, Revolut, and USAA are the best crypto-friendly banks for US residents. They all make investing in Bitcoin, Ether, and other cryptocurrencies simpler, and the majority make it simpler to open accounts on exchanges such as Coinbase.
Q.2 Why Do Banks Block Crypto Transactions? 
A lot of banks around the world block crypto transactions because it is difficult to track the movement of money with cryptocurrencies. Banks have resisted permitting crypto transactions entirely without proper regulation and anti-money laundering rules. Therefore, it is better to use cryptocurrency-friendly banks to prevent account blocking when withdrawing crypto.
Cryptocurrency Friendly Banks – The Key Takeaway
Banks that facilitate crypto-currency transactions are in-demand and gradually increasing in number. As a result, several crypto-friendly banks in the USA have gained traction for dealing with cryptocurrencies.
It is a piece of evidence of the increasing willingness of people to try and invest in crypto. Cryptocurrency-friendly banks provide exchange and credit facilities for multiple cryptos and digital currencies that help people use their services and applications seamlessly.
These crypto-friendly banks haven't become mainstream yet. However, given the momentum with which people are approaching cryptocurrencies and other digital assets, it is probable that many banks could become crypto-friendly.
Author: Nitisha Lal
Nitisha Lal is a writer enthusiastic and curious to learn new things. Currently, she writes about the latest developments in technology, particularly around Web3 and the Metaverse. She enjoys nature walks, capturing the world around her on the phone, or reading books when away from work.