Cryptocurrency trading is the current market trend that has exploded in popularity, largely due to its rise in value and popularity of different types of cryptocurrencies. And while investing in cryptocurrencies can be intimidating at first, with many best crypto trading platforms and applications, buying and selling crypto is easier and more transparent than ever before.
There are several ways and crypto exchange platforms where you can start investing in cryptocurrency. Users can buy, trade, and store their cryptocurrencies through these best crypto exchange platforms. However, numerous factors can influence your decision to choose the best cryptocurrency trading platform, including security measures, accessibility, trading fees and the number of coins available for trading.
Most crypto exchange platforms also offer to stake rewards (holding a crypto asset for a set period), margin trading, and institutional services. Plus, you'll find many crypto trading platforms that offer crypto-backed loans and payment perks.
We have listed some best cryptocurrency exchanges for buying and selling crypto assets. Keep reading to find the best platform to buy cryptocurrencies for you.
Top 10 Best Crypto Exchanges
There are wide ranges of top crypto trading platforms available that users can choose from as per their requirements. Initiating cryptocurrency exchange development for business is great to experience great profits, considering the usage rate and popularity of the cryptocurrency domain. Here are the top 10 best cryptocurrency platforms of 2022.
1. Coinbase
If you're familiar with crypto and know about the best cryptocurrencies to invest in, you must have heard about one of the best crypto exchange platforms – Coinbase. It is one of the biggest and most recognized global crypto exchange platforms in the U.S.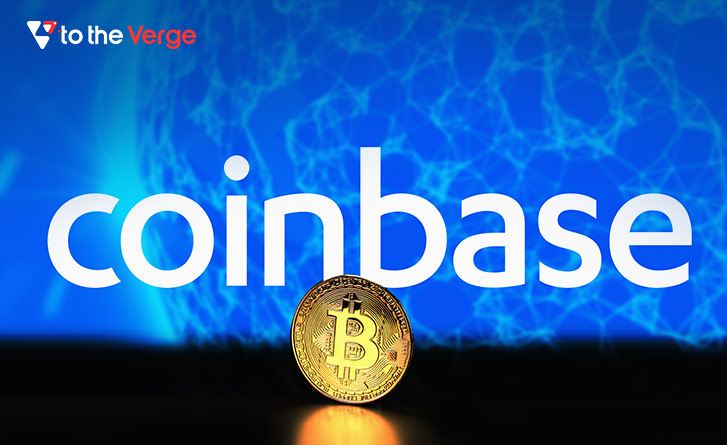 The Coinbase platform decreases the entry barrier for investing in crypto with a simple onboarding process that helps users into cryptocurrency trading. Simultaneously, its interface makes navigating the platform and managing cryptocurrency a seamless experience.
Coinbase crypto exchange also features an inclusive and accessible variety of learning materials. Users can use these resources through the Coinbase Earn program, which teaches a few important things to know before investing in cryptocurrencies and how to trade particular cryptocurrencies.
Lastly, Coinbase crypto exchange's security features use two-factor authentication on all versions of its platform, store 98% of customers' crypto offline, and have an insurance policy to safeguard custodial accounts of $250,000.
2. Binance
Binance is the largest global crypto exchange by trading volume, and one of its biggest attractions is a competitive 0.1% maker/taker fee. This fee begins low and keeps getting down as your trading volume grows.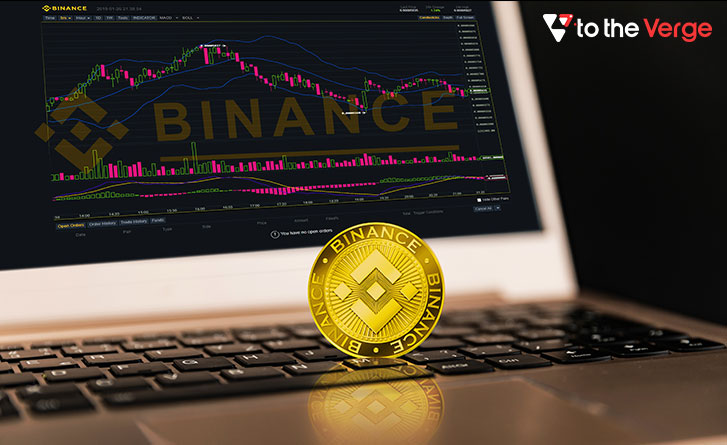 For those who want to purchase cryptocurrency directly, many of the exchange's cryptocurrencies are available with USD, saving you conversion fees. In addition, this range of discounts and purchase options profits advanced users who may enjoy the crypto exchange platform's inclusive market dashboards, margin trading, and a variety of order types, including market orders, limit orders, and stop-limit orders.
3. Crypto.com
It is one of the most reputable crypto exchange platforms with a solid cybersecurity infrastructure. This is where Crypto.com stands out. Crypto.com employs various techniques to secure users' cryptos on its crypto trading platform, including a regulated custodian bank account for traditional currency, offline cold storage for all crypto, and regular software peer-review.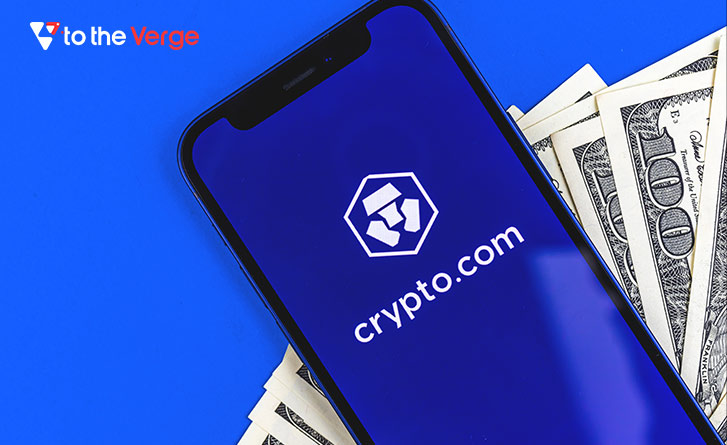 Crypto.com uses multi-factor identification with a password, email, phone, biometric, and authenticator verification. In addition, this crypto exchange platform has completed numerous penetration tests, simulated cyberattacks executed to assess system security, and has presented proof of its funds over the years.
Security isn't the only benefit of this top crypto trading platform. The exchange offers the biggest selection of cryptocurrencies among all crypto exchange platforms on our list, which is over 250 coins. Other significant features are its non-custodial DeFi wallet, allowing users to send crypto at their desired speed and earn interest on tokens —margin trading, prepaid visa cards to spend cryptocurrency, and crypto loans.
4. BlockFi
Where most crypto exchange platforms offer bonuses and discounts for high-volume trading, BlockFi creates financial products that cater to traditional traders instead. The crypto exchange's highlight is its BlockFi Interest Account, which offers 9.5% APY as monthly compounding interest to investors who store their assets in the account.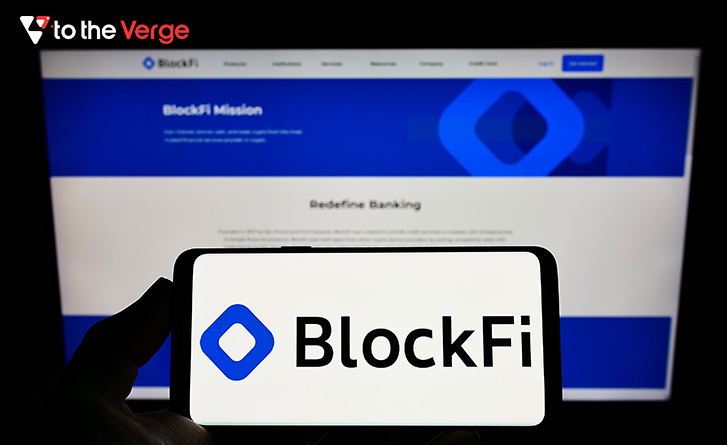 In addition, the BlockFi crypto exchange also features a reasonable fee structure and a robust cybersecurity infrastructure. In addition, BlockFi uses tools such as two-factor authentication to keep your data safe and allow listing, enabling users to ban withdrawals or restrict them to particular addresses to avoid theft.
5. Bisq
Previously known as Bitsquare – Bisq brings the clean, user-friendly interface and massive coin support of centralized exchanges to a decentralized environment. Bisq is one of the best crypto trading platforms, built on open-source software. Its design is available publicly, and the project is financed by personal savings and donations from its user community.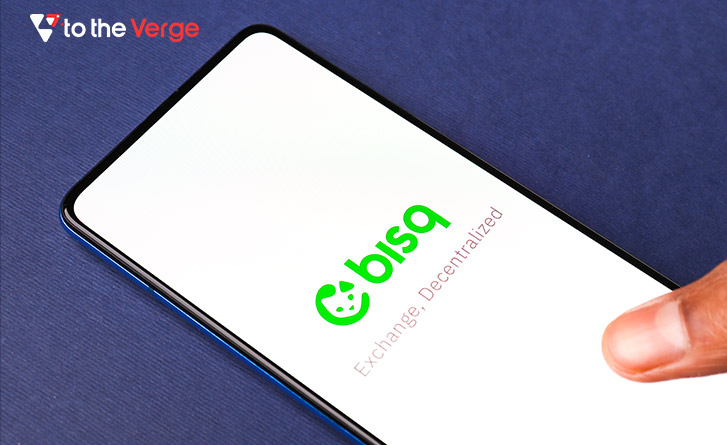 Bisq crypto exchange doesn't require a third party to perform cryptocurrency transactions, nor does it need to submit personal data to trade on the platform. As a result, it's an outstanding substitute for Bitcoin fans looking for a wide range of coins to trade with, including altcoins like XRP, Dogecoin and Cardano.
Additionally, the security features of this crypto trading platform, such as multi-signature and a security deposit system, boost decentralized exchanges' inherent safety and privacy by confirming that both parties act honestly and have full control of their funds during the crypto trading procedure.
6. Uniswap
Uniswap is also one of the best cryptocurrency trading platforms in the digital space. This crypto exchange platform is completely decentralized, so the involvement of third parties is eliminated. Furthermore, this cryptocurrency exchange is implementing a trading model known as the automated liquidity protocol.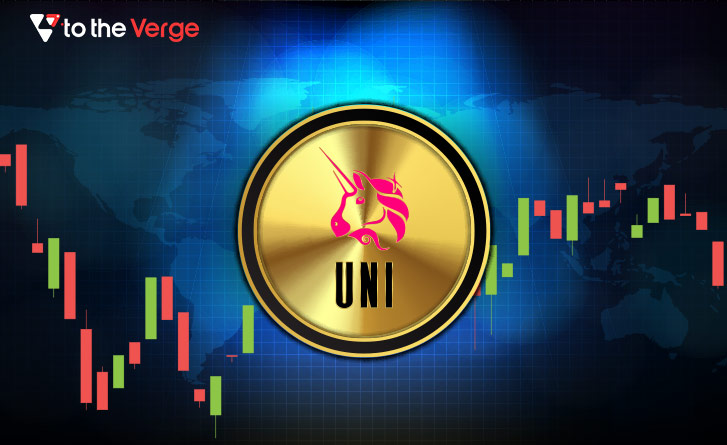 This crypto trading platform was first familiarized in the market in 2018. This crypto exchange platform is developed on the Ethereum blockchain. Therefore, it uses the efficiency of the ERC-20 token standard. Uniswap crypto exchange is the fourth largest decentralized crypto exchange platform that many users have used.
7. FTX
FTX is a U.S-regulated crypto exchange platform built by traders for traders, and its more than 1 million users are attracted to its security and advanced trading features, liquidity and fee structure. This crypto exchange platform offers margin and futures trading associated with higher market risks and best suits professional traders. In addition, its fee model is an attractive feature for FTX users who trade large volumes.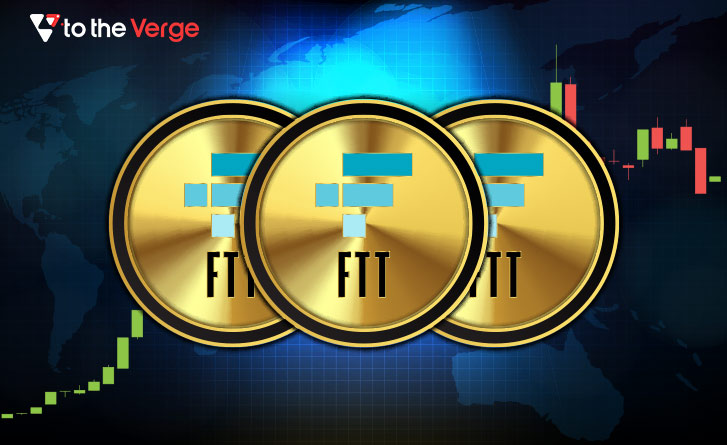 If you hold and stake FTT, the exchange token for FTX, to strengthen the blockchain in exchange for an income stream, you get discounts on transactions. The more FTT you hold, the greater the discount on FTX fees. FTX also has a non-fungible token platform for users to buy, sell and create NFTs.
8. Gemini
Gemini has recognized as one of the most trusted crypto trading platforms. The two crypto leaders of Gemini are Bitcoin and Ethereum, but the crypto exchange allows users to trade over 70 cryptocurrencies along with fiat-backed stablecoins. In addition, the Gemini crypto exchange goes through regular bank exams and is subject to cybersecurity audits in market-facing regulatory challenges.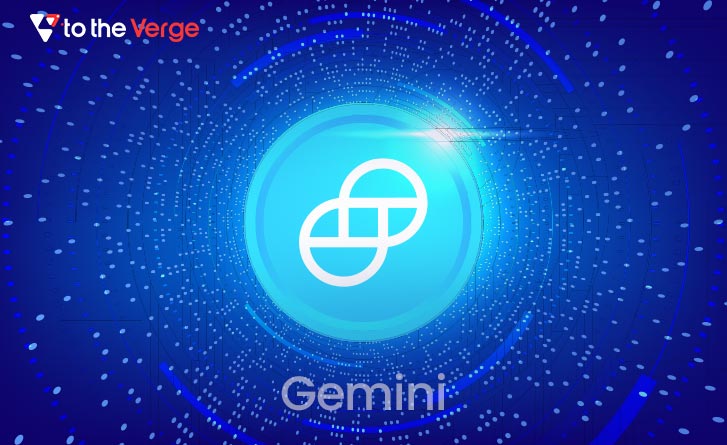 The cryptocurrency held in Gemini's crypto exchange wallet is protected, and most of the coinage on the exchange is stored in cold crypto wallets. So, if your primary concern is safety and security, trading through Gemini is an outstanding choice.
9. Kraken
Kraken has proven to be a trusted, secure and one of the best cryptocurrency platforms since its establishment in 2011. While this crypto exchange has basic features for new crypto traders, Kraken's Pro site can take your crypto investments to the next level. Tools like margin trading and crypto futures attract active users while staking appeals to set-it-and-forget-it crypto investors.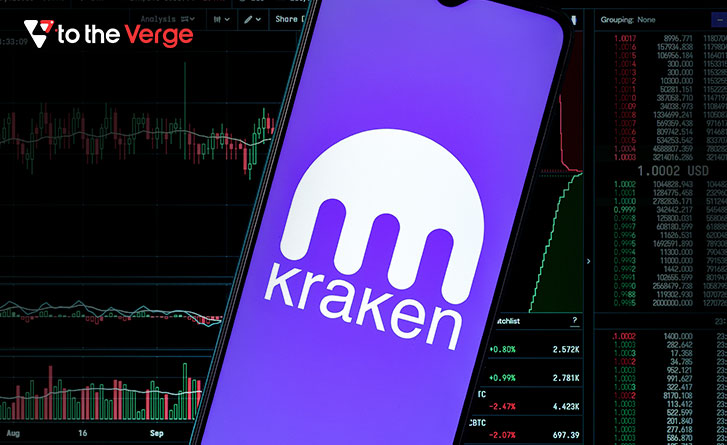 Kraken is one of the best crypto trading platforms that provide crypto guides and a resource center to help newbies get started with as little as $10 and access over 65 cryptocurrencies. Kraken also caters to institutional clients, including family offices, dealers and high-frequency traders.
10. Robinhood
Robinhood crypto exchange hosts some of the most popular cryptocurrencies, including Ether, Bitcoin, Dogecoin (DOGE), Ethereum Classic (ETC), Bitcoin Cash (BCH), Bitcoin S.V. (BSV) and Litecoin (LTC). This beginner-friendly crypto exchange platform is best for users who want to add exposure to the most-traded cryptocurrencies on the market.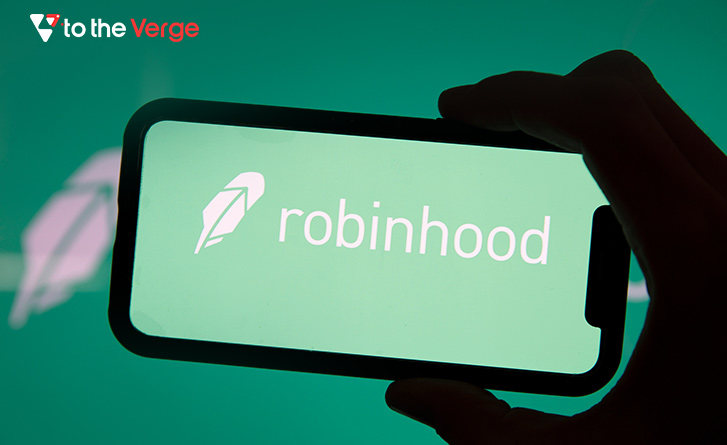 With the company's mobile-first approach, Robinhood crypto exchange has built a user-friendly app with no commission fees for trading. In addition, the barriers to entry are very low, so traders can start with as little as $1. As for safety, Robinhood protects cryptocurrency through a combination of hot and cold storage. Hot storage is a crypto wallet connected online to the crypto exchange, whereas cold storage is offline. Most users' crypto is held in cold storage for additional protection.
FAQ:- Best Crypto Exchanges
Q.1 What Is A Cryptocurrency Exchange?
A cryptocurrency exchange is like an online brokerage for cryptocurrencies, tokens and other digital assets. Many crypto exchanges offer investment options for active traders looking to buy, sell, or hold digital assets like bitcoin, ethereum, and litecoin.
Most exchanges also offer custody and storage options for users looking to protect their crypto assets against theft and hacks safely. But then again, most exchanges aren't solely personal wallet services. You can do so while maintaining your crypto exchange account if you want to set up an external wallet with a bitcoin wallet provider or another storage wallet service.
Q.2 How Many Crypto Exchanges Platforms Are There?
Since crypto exchanges do not register with any central authority, it's hard to know how many crypto exchanges there are at any given time. In addition, many crypto exchanges may be set up and closed after very little time, making tracking the exact number even harder. Nevertheless, as of January 2022, CoinMarketCap lists 308 crypto exchanges, the biggest of which are Coinbase, Binance, and FTX.
Q.3 Which Crypto Exchange Has The Lowest Fees?
Exchange fees are complex and can be a source of frustration, particularly when the cost of a trade unexpectedly spikes upwards because of unforeseen charges. However, based on research, the best crypto exchange for low trading fees is Binance. The U.S. Its maker and taker fees start at a very generous .01% / .01%, and its discount programs allow active traders to grab even lower rates.
Q.4 What Is The Most Secure Crypto Exchange?
A crypto exchange's security depends on whether it is centralized or decentralized. Therefore, the most secure crypto exchange should offer one or more safeguards for your login and personal information. Our research shows that Crypto.com is the most secure exchange among all centralized exchanges.
Conclusion
Presently, the entire world is dominated by the idea of cryptocurrency. However, the future with this impressive technology looks bright and marvelous. Moreover, the most interesting part of this technology is that it is still evolving, and a lot more is added to the plate. Hence, the future is certain that this technology will change the complete landscape of the digital space.
If you're looking to start cryptocurrency trading, choosing the best cryptocurrency exchange per your requirements is essential. So, various top crypto exchanges are available, whether you want a huge number of digital assets to trade, the lowest possible fees, or the most beginner-friendly user experience.
Author: Snehil Masih
Snehil Masih is a professional technical writer. He is passionate about new & emerging technology and he keeps abreast with the latest technology trends. When not writing, Snehil is likely to be found listening to music, painting, traveling, or simply excavating into his favourite cuisines.