In the digital age, our dependence on computers is growing rapidly. As we use our computers more, they accumulate unnecessary files and clutter in the Windows registry. And this can lead to various performance issues and errors.
Hence, to keep your PC running smoothly, it's essential to have a reliable registry cleaner. There are many registry cleaners available in the market that can assist you in this process.
So, in this blog, we will explore the 5 best free registry repair software available in 2023. These tools can help optimize your computer's performance quickly and efficiently. So, let's dive in and find the perfect solution to keep your PC running like new!
List of Best Registry Cleaner and Optimizer Tools
Below are some of the best and most effective registry repair software that you may use if your system's performance is slow. Also, these tools can help you in fixing various errors too that your system might display.
1. CCleaner Professional
With millions of users worldwide, CCleaner Professional remains one of the most well-liked free registry cleaner programs. Hence, it is one of the most complete and effective cleaners you can likely find.
Moreover, it is easy to use and quickly lists all the registry-specific issues. Additionally, the software offers hassle-free registry backup and restoration capabilities. Therefore, you may readily access the earlier version in case of any error.
It has a simple and intuitive user interface.
Comes with a small file size.
Also, the installation process is rather quick.
The program updates itself frequently.
Before implementing any changes, it fixes any faulty registries and even makes a backup.
You may set up CCleaner to automatically clean your computer.
It ensures that you are aware of any cookies you might not wish to erase.
There might be another program bundled with the standard installer.
There is no specific malware removal option.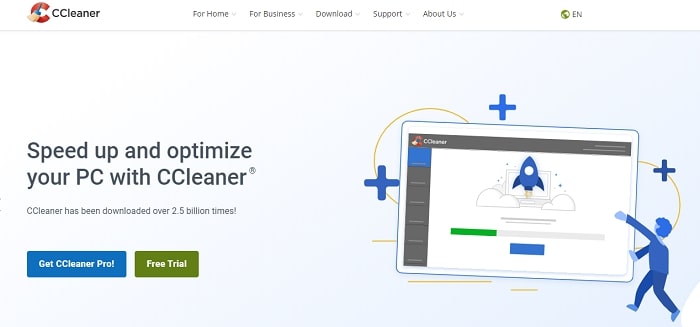 ---
2. Advanced System Optimizer
Advanced System Optimizer is the best choice if you're looking for a strong registry cleaner for Windows 10/11. It is a simple-to-use optimization tool and is loaded with a lot of options to clean and tune up performance.
Moreover, the program offers numerous options to clear up disk space, eliminate duplicate files, and defrag a hard drive. Also, it can help to get rid of harmful leftovers, and more in addition to its advanced registry cleaning module.
Additionally, the application provides a useful free trial for users. Hence, this will enable users to evaluate the tool before purchasing a paid license.
It has a simple, intuitive user interface.
Offers PC optimization and cleaning modules.
It can Find and delete privacy traces.
Also, it has the ability to quickly and easily fix common PC problems.
It can simply fix disk fragmentation.
It has the ability to back up important data.
Offers a built-in driver updater.
The free trial period lasts for 24 hours.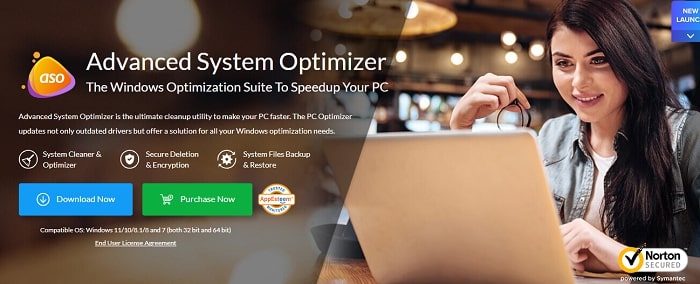 Read Also: Best RAM Cleaner, Optimizer, and Booster for Windows
---
3. Wise Registry Cleaner
Wise Registry Cleaner is another free registry repair software for Windows 11, 10, and other OS versions. The program has the ability to clean up unnecessary Windows registry mistakes and remove registry junk. Also, it can assist in trouble-free defragmentation of Windows.
With the help of this reliable tool for Windows 10, you can quickly and easily attain top performance. You may also create a "Clean with 1-Click" icon from the Settings menu and add it to your desktop.
It is a simple registry editing software.
It can find mistakes and leftover items in the Registry with ease.
Moreover, it supports the feature of full registry backup.
It gives users the ability to set a system restore point.
The free edition of the app only unlocks a few features.

---
4. Auslogics Registry Cleaner
Auslogics is the next best registry cleaner and optimizer for Windows 11,10 available that you can use right away. The program has all the necessary tools and is simple to use. Hence, making it ideal for repairing registry problems and improving overall system efficiency.
Also, this tool offers the Automatic Registry Backup option. This option will enable you to reverse the operation whenever you choose. For this, you only require access to the Rescue Center. It has a list of all the registry backups made prior to cleaning.
It creates a thorough report page listing the issues found and fixed.
It includes a portable version of the registry cleaner.
Moreover, it offers choices for pausing and continuing later.
This tool is completely compatible with all popular Windows versions.
However, this tool can install extra unwanted apps during the setup process.

Also know: Duplicate Photo Finders and Cleaner
---
5. IObit Advanced SystemCare
IObit created Advanced SystemCare, a capable and user-friendly Windows registry cleaner. It offers several features and has a modern user interface. Additionally, you can create a personalized scan to clean and optimize particular objects.
Moreover, this tool has an appealing user interface and a large selection of tools. Hence, Advanced SystemCare not only cleans the system but also helps it run quicker than ever.
Also, it provides a wide range of optimization features. Therefore, this tool is unquestionably a perfect option for beginners as well as professionals.
It has a simple and clear user interface.
It offers a preview that enables direct access to the containing folder.
Moreover, it offers a real-time tuneup option.
This tool can update any software that is currently installed on your computer.
It has more than 30 troubleshooters.
Using this tool, you can exclude folders from scanning, move them, and remove them.
It includes a choice to scan rotated photos as well.
The scanning process can be faster.
It's been a while since the application was updated.
You cannot select individual files.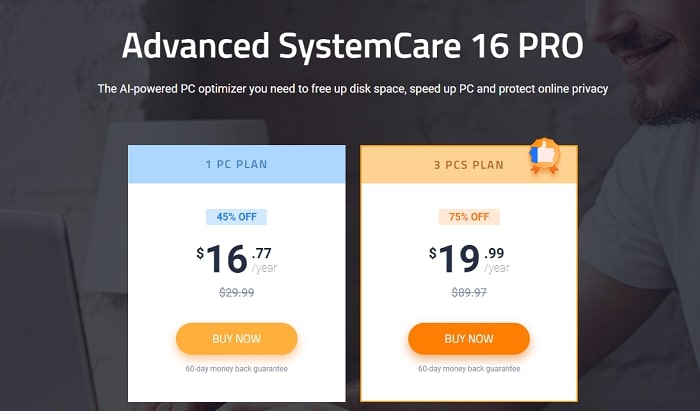 Read Also: Best Mac Cleaning and Optimization Software
---
Wrapping Up: Best Free Registry Cleaner for Windows 10/11
In conclusion, a cluttered registry may affect the speed of your computer, causing lags and various errors. Hence, it's essential to use a reliable registry cleanup if you want to avoid these problems. So, the top free registry cleaner programs mentioned above are all fantastic options to keep your PC operating at its peak performance. We hope you found the appropriate tool for your system to work efficiently. Let us know your favorite tool in the comments section below. Happy cleaning!
Author: Snehil Masih
Snehil Masih is a professional technical writer. He is passionate about new & emerging technology and he keeps abreast with the latest technology trends. When not writing, Snehil is likely to be found listening to music, painting, traveling, or simply excavating into his favourite cuisines.