Are you looking for the best alternatives to Fusion 360? You have come to the right place! In this article, we will provide you with an in-depth analysis of the 7 best Fusion 360 alternatives that you can consider.
Autodesk Fusion 360 is an incredibly powerful and versatile platform for product development. It integrates 3D CAD, CAM, and CAE tools with mechanical and industrial design, collaboration, simulation, and machining capabilities in a comprehensive package. This platform empowers designers and engineers to quickly explore and develop new ideas. And streamline the product development process, and enhance the quality of their final products.
With Fusion 360, users can take advantage of cloud storage, collaboration tools, simulation, CAM, and 3D printing capabilities, among other cutting-edge features. Its fully integrated environment enables users to prototype faster and test their ideas more efficiently. It helps manufacture products in a more streamlined and cost-effective way.
Notwithstanding these impressive advantages, Fusion 360 is not without its flaws. Hence, in this article, we will introduce you to some of the best Fusion 360 alternatives. And explain why they are an excellent choice for your product development needs. So, let's begin!
7 Best Fusion 360 Alternatives in 2023
This article includes a list of some of the best alternatives to Fusion 360 that provide comparable levels of advanced features. Additionally, they consume fewer computer resources and support the majority of 3D file formats. Some of these Fusion 360 alternatives are even free.
1. Onshape
Onshape is a cloud-based CAD solution that offers a similar experience to Fusion 360. It is not only user-friendly but also highly collaborative and facilitates real-time design changes. Users can work together with each other to create designs with this free Fusion 360 alternative, which also provides unlimited redo/undo and version control options.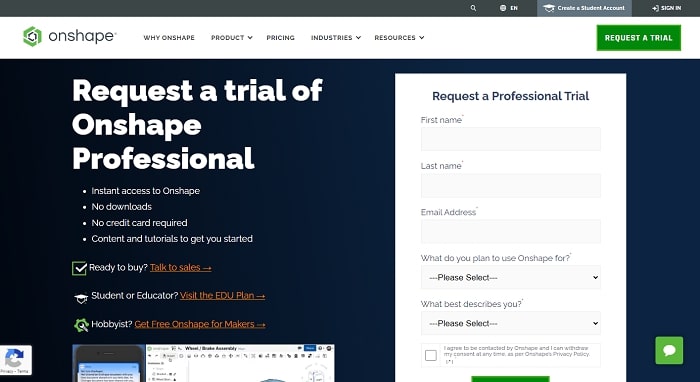 Since Onshape was built with cloud computing in mind, you can benefit from the world's growing computer power and complete your work without downloading or transferring any files. Because of this, it is perfect for difficult design tasks that cannot be completed on a local computer.
Onshape is a little bit of a hybrid solution because this Fusion 360 alternative provides a free version for personal use but charges about $1,500 a year for the professional version. In comparison to Fusion 360, Onshape is generally more user-friendly and has a user-friendly user interface that's easy to understand and operate.
Also Know: Best Flash Player Alternatives [Latest 2023]
---
2. SolidWorks
SolidWorks is another great alternative to Fusion 360 for those who are looking for professional CAD software. It is one of the best Fusion 360 alternatives that is known for its simplicity as well as its strong design features. Various industries are using this program, such as automotive, aerospace, and architecture, and it offers a wide range of features, including 3D modeling, simulation, and rendering.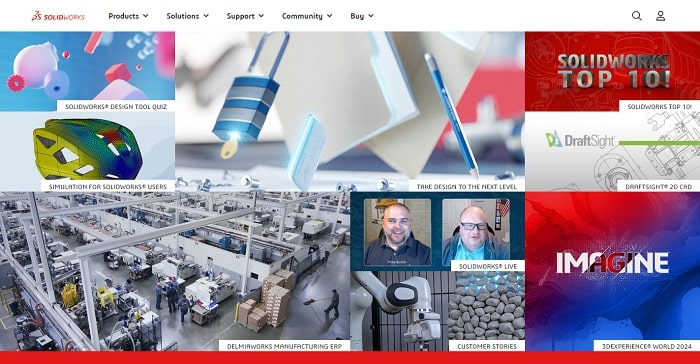 This alternative is significantly more powerful than Fusion 360 while still having all the same features, such as assembly performance, collaboration simulation, and design analysis. Along with Autodesk's products, SolidWorks is one of the industry standards for mechanical and electronic engineering. It costs between $3,995 and $17,914 for commercial use. There are different price levels.
Additionally, you could "dress it up" by utilizing a free trial or a student discount. It is another great alternative to Fusion 360 which controls the assembly, builds components that are used in other assemblies, and logs individual components. If you develop substantial multiparty systems, SolidWorks is priceless.
---
3. AutoCAD
AutoCAD is a well-established CAD software program that has been around for over 35 years. The fields of engineering, construction, and architecture all make extensive use of it. And provides an array of tools for 2D and 3D design, drafting, and modeling. It is one of the best alternatives to Fusion 360, where the industry standard for 3D modeling, design, and architecture is widely considered.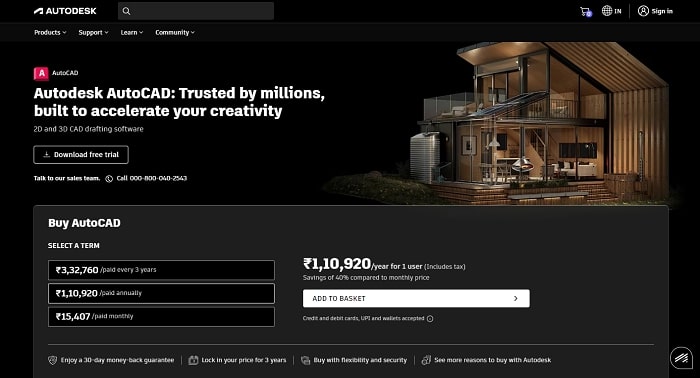 This should be your curriculum if you are looking for work in the sector. AutoCAD is available for $1,680 annually or $200 per month. Free educational licenses are available if you have an email address provided by a recognized academic institution. Learning how to use other CAD tools is simple and straightforward with AutoCAD.
With a large selection of add-ons and unique plugins, AutoCAD can be utilized in a variety of applications. With the proper level of skill and customization, there is almost no end to what can be designed with AutoCAD. AutoCAD is one of the best Fusion 360 alternatives, with useful rendering capabilities and essential animation resources.
Also Know: Best Tor Browser Alternatives to Use in 2023
---
4. SketchUp
SketchUp is a highly popular 3D modeling software that is widely used in the architectural and interior design industries. This free Fusion 360 alternative is known for its ease of use and user-friendly interface. It offers a spectrum of features, such as 3D modeling, rendering, and animation.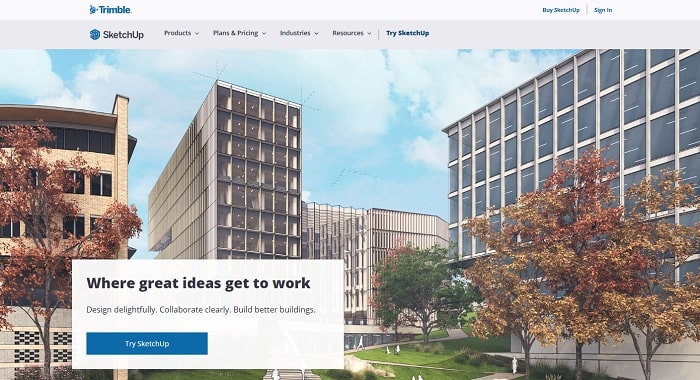 If you are looking for CAD software that is easy to use and that you can customize with shortcuts, SketchUp is a great alternative To Fusion 360. It includes all the similar characteristics as Fusion 360, such as rendering, collaboration, and basic tools for animation, but the interface is far more user-friendly.
You can use SketchUp for a variety of tasks, including designing structures like bridges and buildings as well as producing intricate product illustrations. SketchUp comes in both paid and free editions. Although the majority of users find the free version adequate, the paid version offers greater functionality and is more appropriate for business purposes.
---
5. Creo
Creo is a CAD software that is commonly used in the manufacturing industry. It provides a range of features, including 3D design, simulation, and analysis. And has a user-friendly interface that enables real-time collaboration.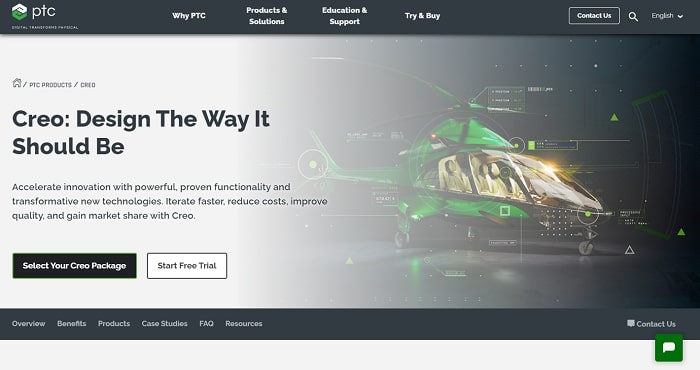 Creo offers a wide range of tools and features. It is quicker because it improves the performance of your design through its flexibility, outstanding user interface, and even sophisticated virtual simulation. For instance, Creo can quickly and easily create 3D models out of 2D drawings.
The most recent Creo version also accelerates engineers' work with generative design and simulation in real-time capabilities. Therefore, this free Fusion 360 alternative offers a quick and effective method for finishing design assignments.
Also Know: Best Bluestacks Alternatives For Windows & Mac
---
6. Inventor
The inventor is Fusion 360 industrial version of Autodesk's professional-grade 3D modeling and engineering suite. Large-scale project parameter modeling in this alternative to Fusion 360 is similar to SolidWorks. You could save $1,935 a year if you subscribed to an inventor. However, educational licenses are also available, as they are for the majority of Autodesk products.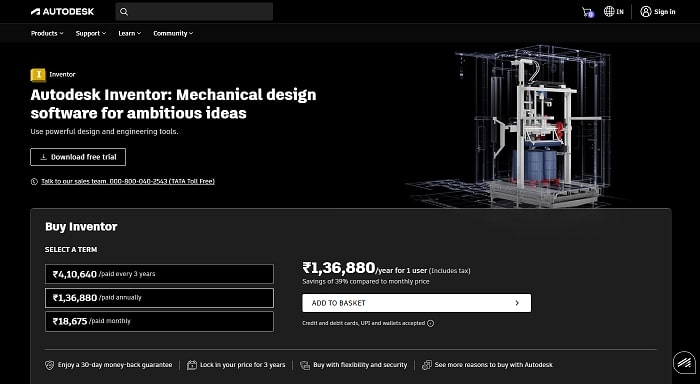 In contrast to Fusion 360, there are actually much more in-depth and precise simulations and tests. The inventor is appropriate for milling, machining, and mechanical architecture. Both the office and the factory floor can use its All-in-One application.
The inventor was created specifically for the manufacture of mechanical components. This free Fusion 360 alternative has the ability to create photorealistic renders and both 2D and 3D designs. You can see it as the natural progression from Fusion 360 to Inventor.
---
7. FreeCAD
FreeCAD is a CAD program that is open-source and free and is widely used in the engineering and design industries. This free alternative to Fusion 360 offers a wide range of features, including 3D modeling, drafting, and simulation. And provides high customization options, allowing the creation of custom scripts and plugins.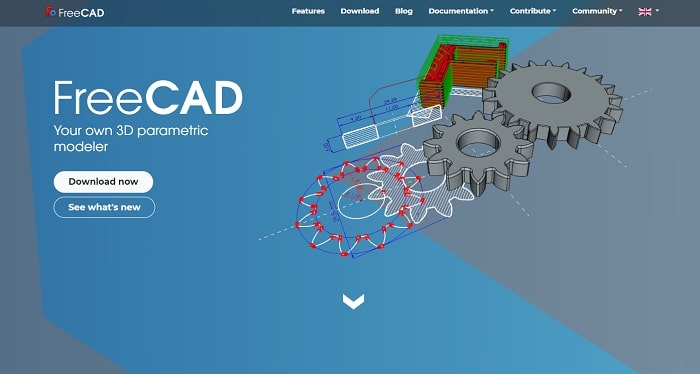 Professionals such as engineers and architects who produce or modify models aimed at production or construction use FreeCAD, a general-purpose feature-based, parametric modeler. When you use parametric modeling, you can quickly modify the model by revisiting the past and changing the model's parameters.
Because you do not have to start over each time you decide to change something. There is a significant speedup in the design process. But compared to Fusion 360, FreeCAD has fewer sophisticated features. For instance, it is a great program for 3D CAD design, even though it lacks CAM features for CNC.
---
Final Takeaway
We hope that the abovementioned alternatives to Fusion 360 are some great options to consider. Of course, you can always stay with Fusion 360 if you like the interface and are happy with it. But maybe it is time to take the next step. When you take a step toward new software, check out our list of the best Fusion 360 alternatives.
The above-listed best alternatives to Fusion 360 cater to a diverse range of industries and design needs. Each software has its strengths, features, and limitations. And it is up to you to choose the one that best meets your requirements.
Author: Snehil Masih
Snehil Masih is a professional technical writer. He is passionate about new & emerging technology and he keeps abreast with the latest technology trends. When not writing, Snehil is likely to be found listening to music, painting, traveling, or simply excavating into his favourite cuisines.