Crypto is emerged as an ever-evolving space, with new developments occurring every minute. While Bitcoin was the very first cryptocurrency that hit the global markets in 2009, the industry has evolved into a global payment solution. From a very niche market to a universal financial space, cryptocurrencies are used worldwide as a payment means and a store of value.
So, if you want to explore more into this space and are looking for the best books on cryptocurrency, you've stepped into the right place. We have listed the best cryptocurrency books to help you understand the space, grow your wealth, or simply add to your knowledge base.
These best books on cryptocurrency are non-fiction that comprehensively discusses cryptocurrency's past, present, and future. Reading one of these best books about cryptocurrency can save you time and effort compared to reading dozens of articles on the Internet. However, there's a condition though. You need to pick one of the best cryptocurrency trading books out there, which should be the best cryptocurrency books of 2022 in terms of content, analysis, conceptual clarity, etc.
So, here are some of the best books on cryptocurrency 2022 if you want to learn more about cryptocurrencies and how they are taking over our world by storm.
5 Best Books To Learn About Cryptocurrency
1. Mastering Bitcoin: Programming the Open Blockchain – By Andreas M. Antonopoulos
This is one of the best books for cryptocurrency trading. It provides readers with a comprehensive outlook of important events and developments from history that have shaped what Bitcoin has now become.
The author begins by introducing the core concepts of Bitcoin in non-technical terms that are ideal for people who aren't interested in building open-source blockchain code structures. This is great for officials who want to explore more about Bitcoin or an investor who wants to learn more about the sector.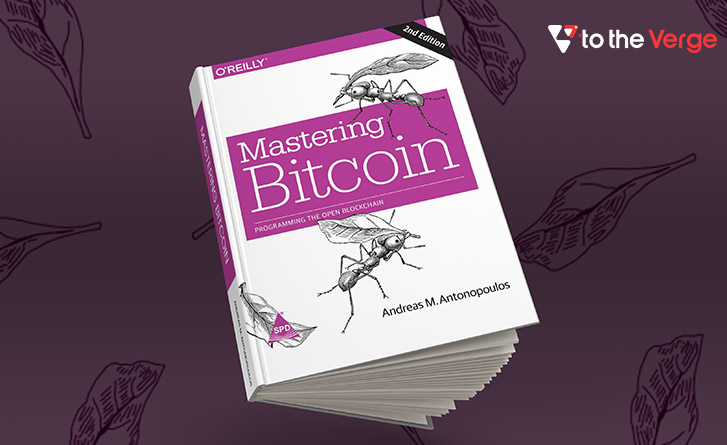 He moves on to a more comprehensive look at how the blockchain that drives the Bitcoin network functions on an aimed level at developers. The author has created the best books on cryptocurrency for beginners and experts that can be used as an educational tool and a practical guide to how Bitcoin-based development operates. This is the best cryptocurrency book which is very helpful to people who are just getting into this space or wish to understand more about the technical aspect of Bitcoin.
2. The Bitcoin Standard: The Decentralized Alternative to Central Banking – By Dr. Saifedean Ammous
"The Bitcoin Standard – By Dr. Saifedean Ammous" is one of the best books on cryptocurrency trading that gives a complete explanation of what Bitcoin is and how it could help our society. In this book, Dr. Ammous explains how Bitcoin grew to be the answer to what many envisage as a world plagued by centralization.
This is one of the best books to learn cryptocurrency trading as it describes the history of money and shows Bitcoin's ideas in the digital age. Rather than using fiat currency, the author explains how powerful the concept of choice can be when it is transmitted over the Internet. He also discusses the idea of trustless systems and why this is an innovative idea in the modern history of currency.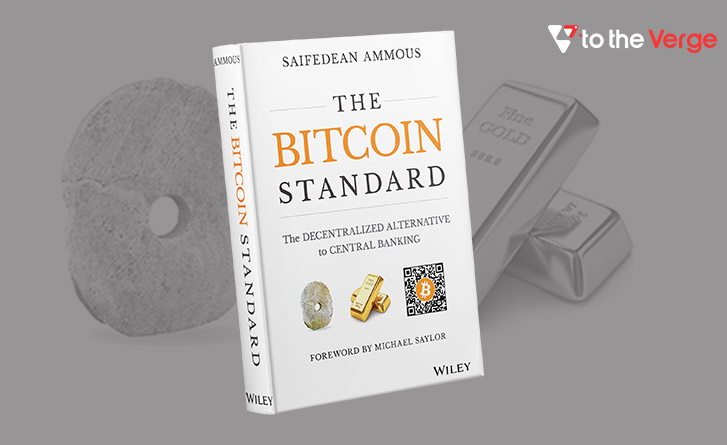 In the way that Bitcoin is, trustless systems are a very new technology, and according to the author, these new systems can make several other unique social ideas feasible. Bitcoin also challenges the concept of central banks planning the financial cycle through interest rates, the money that many people take as unchangeable.
The author thinks of Bitcoin as a new form of the global gold standard, which can be used internationally to settle payments and as a nation's reserve asset. While these thoughts may have appeared far-fetched a few years ago, the rush by major financial institutions to safeguard their asset makes this book look visionary and one of the best books on cryptocurrency.
3. Blockchain Bubble or Revolution: The Present and Future of Blockchain and Cryptocurrencies – By Neel Mehta, Aditya Agashe, et al.
Anyone who wants to understand a complete view of the blockchain development space, "Blockchain Bubble or Revolution" is the best book to learn about cryptocurrency. Moreover, this is one of the best books on cryptocurrency 2022, authored by three specialists who deeply understand this tech space.
The book explains how Bitcoin and blockchain work from a perspective that doesn't need the reader to have deep technical knowledge, which makes this book one of the best books on cryptocurrency for beginners. Additionally, the book will help the reader better understand how Ethereum is different from Bitcoin and how it could catch a complementary role in the crypto world.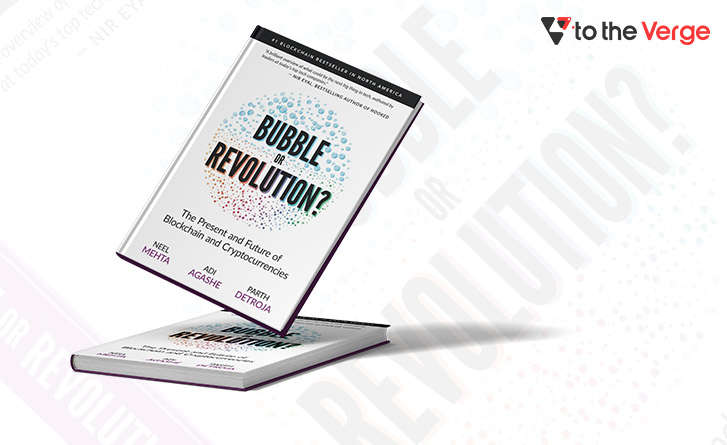 According to Mike Novogratz – the Founder of Galaxy Investment Partners and a former Partner at Goldman Sachs, "Whether you are bullish or bearish on crypto space, this is the best cryptocurrency trading book that magnificently articulates both sides of the argument and presents well-studied insight on the future of blockchain technology."
4. Cryptoassets: The Innovative Investor's Guide to Bitcoin and Beyond – By Chris Burniske and Jack Tatar
This is also known as one of the best books on cryptocurrency, which has been split into three main segments: WHAT, WHY, and HOW, all of which contain a detailed view of the technology, history, and the supply/demand calculation of the global financial space.
If you are new in this space, this is the best book on cryptocurrency for beginners that will provide all the major principles and a great foundation to begin. Even though you are already familiar with the crypto space, this is the best book to learn about cryptocurrency that portrays different outlooks and adds more value to your knowledge base.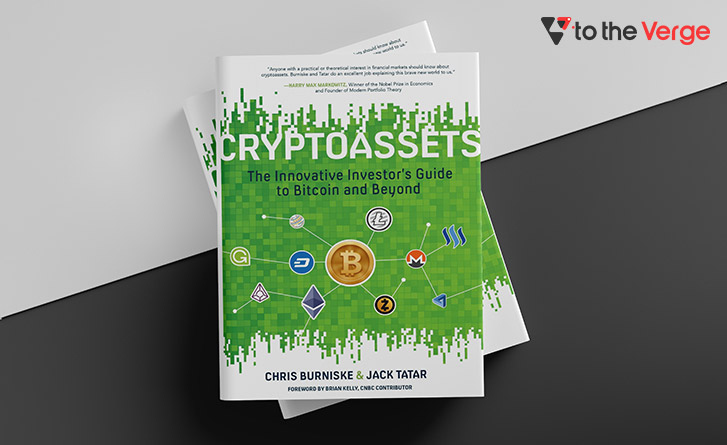 In the first segment of WHAT, the author brings readers back to 2008, when an overwhelming financial collapse hit global markets, just a year away from Bitcoin being launched. The first segment also describes Bitcoin's blockchain-like distribution, immutability, Proof-of-Work consensus and cryptographic ledger.
While the first section covers the backgrounds and understandings of crypto assets, the second segment of WHY is focused on the aim behind investing in Bitcoin and other crypto-assets. This is the best book on cryptocurrency trading that discusses modern portfolio theory and the role of alternative assets while stating the lack of transparency and constancy in Wall Street institutions and hedge capitals.
The last section of HOW digs deeply into the deep-seated study and evaluation of crypto assets. It also shares some good metrics to recognize cryptocurrency and ICOs scams. This is the best book about cryptocurrency, written with a restrained approach and talks about the potential risks of these assets.
5. The Book Of Satoshi: The Collected Writings of Bitcoin Creator Satoshi Nakamoto – By Phil Champagne
If you have a little idea about cryptocurrency, you must be familiar with Satoshi Nakamoto – Bitcoin's father. The Book of Satoshi, one of the best books on cryptocurrency, features most of Nakamoto's key writings, including the original theory of Bitcoin, Nakamoto's description of how Bitcoin works, and emails and articles that Nakamoto published.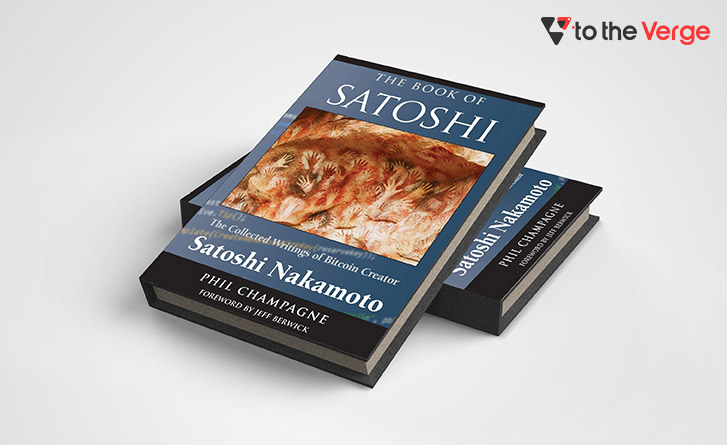 Jeff Berwick – also known as The Dollar Vigilante, stated, "The author has invested in an easy-to-read format the stimulating of one of the most significant technological innovations of our time: a decentralized platform to execute payment transactions without requiring a trusted third party. The Internet itself only surpasses its importance as an evolution in communications."
The consensus Proof-of-Work, transaction fees and the Byzantine General problem in computer science are also enclosed in this best cryptocurrency book. In addition, Nakamoto explained how the blockchain could solve the problem of sharing data in an unprotected communication setting.
More conservative subjects, including the central banking issues, regulatory complications, and money supply issues, are also present in the book. Overall, this is known to be one of the best books to learn about cryptocurrency.
Conclusion
These are some of the best books on cryptocurrency, which could be really helpful for anyone interested in learning more about cryptocurrency. These best cryptocurrency books provide a wealth of information on everything from blockchain technology to cryptocurrencies.
More importantly, these best books about cryptocurrency provide a clear structure you must follow in your learning so that you don't miss an opportunity on any crucial information regarding the topic.
So, we hope this list of the best books on cryptocurrency 2022 has been useful to you. So whether you're a trader, an investor, or a business owner, these best cryptocurrency books will help you with what you are looking to learn and what your goals are.
Author: Snehil Masih
Snehil Masih is a professional technical writer. He is passionate about new & emerging technology and he keeps abreast with the latest technology trends. When not writing, Snehil is likely to be found listening to music, painting, traveling, or simply excavating into his favourite cuisines.